'Throwing Copper': How Live Fashioned A Platinum-Grade Alt.Rock Classic
A challenging, powerful work, 'Throwing Copper' captured the anger and ache of the moment, and launched Live into the spotlight.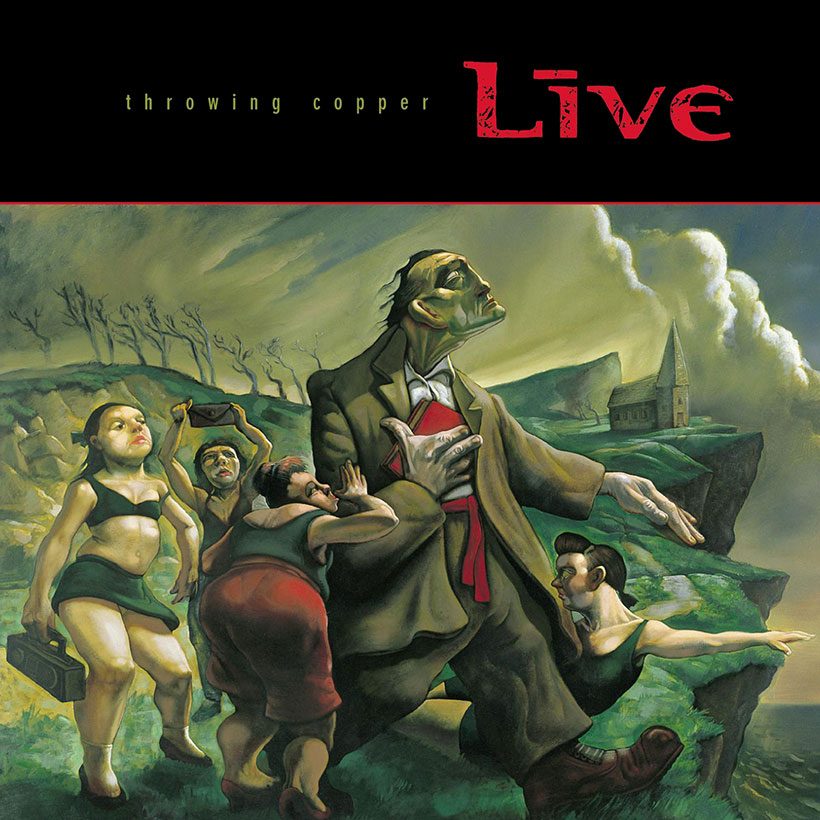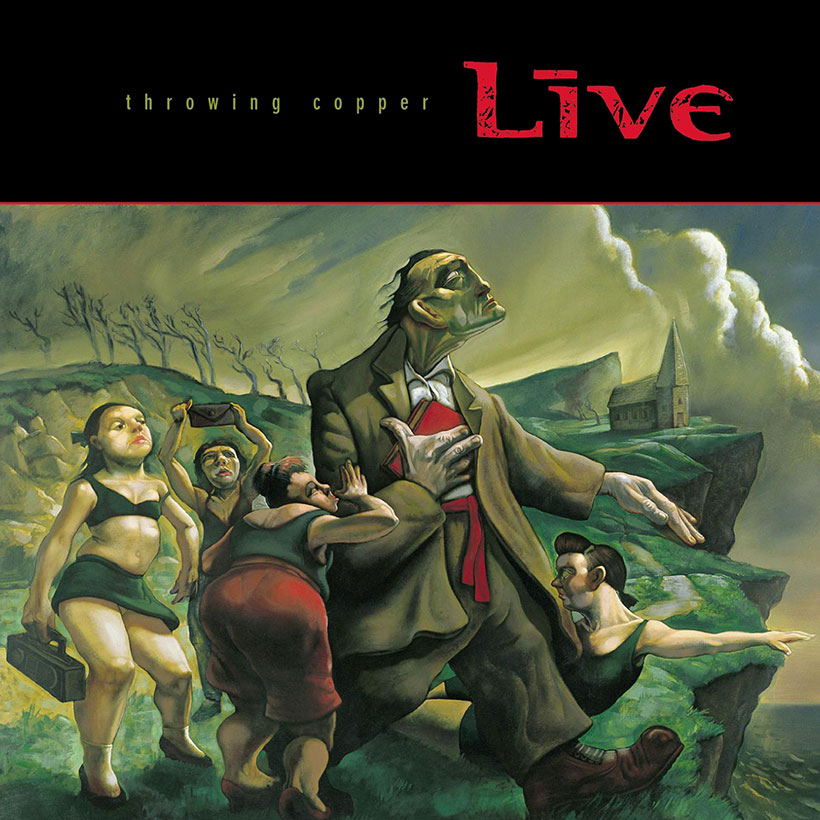 Commercially, Live's second album, Throwing Copper, was one of alt-rock's biggest success stories during the 90s. With sales figures upward of eight million copies in the US alone, it's right up there with widely-lauded contemporary releases such as Soundgarden's Superunknown, Smashing Pumpkins' Siamese Dream, and Alice In Chains' Dirt.
Despite its stellar sales, however, Throwing Copper is sometimes overlooked when it comes to retrospectives of US alt-rock's golden years. The fact the band's name alienates Google search engines hasn't helped their cause, though it's probably more significant that, in the eyes of the media, Live neither hailed from nor established direct links with the Pacific Northwest and grunge.
Listen to the anniversary edition of Throwing Copper right now.
Divorced from the times, though, the quartet, led by singer/guitarist Ed Kowalcyzk, is more than worthy of reappraisal. Forming in York, Pennsylvania, they grew up in public through dedicated gigging in small clubs during the decade between playing their first show, in the early 80s, and signing a deal with Gary Kurfirst's Radioactive Records in 1991.
"Let's build it and they'll come"
The band couldn't have been further away from the action in Seattle, but their New York links served them well in the long run. Regular shows at famous NYC nightspot CBGB tightened them up, and Kurfirst (who also managed Ramones, Debbie Harry, and Talking Heads offshoot Tom Tom Club) hooked Live up with ex-Talking Head Jerry Harrison to produce their debut album, Mental Jewelry.
Released on December 31, 1991, that well-received album entered Top 75 of the Billboard 200 and revealed that Live was very much in the game. Reflecting bassist Patrick Dahlheimer's comment that his band adopted the "let's build it and they'll come attitude," Live graduated to larger venues as they began thinking about their second album, for which they headed back to the drawing board.
"We had fans waiting on pins for our next thing"
"I remember having this blank slate after Mental Jewelry and thinking, Man, what am I going to say, how's it going to sound?" Ed Kowalcyzk said in a 2016 AllMusic interview. "[At the beginning] we had that all or nothing, 'Let's go!' kind of thing, but now we were established, we had fans waiting on pins for our next thing."
Turning the pressure to their advantage, Live worked up a promising new batch of songs and again brought in Jerry Harrison, who produced and helped shape what would become Throwing Copper.
"When I first met Jerry, right away I realized he's a guy who's been in bands a long time and understands band dynamics," Kowalcyzk said in 2016. "All my songs were, like, eight minutes long and back then I didn't understand why they needed to be four or five, but Jerry did. I'd say the biggest thing I've learned from Jerry is how to arrange songs, he's really creative at that."
"Captures the anger and ache of the moment"
Harrison undoubtedly honed Live's songs, but he also encouraged the band's creativity, which Throwing Copper demonstrated had hit new heights when it was first released on April 26, 1994. A challenging, yet commendably powerful work, the record showed that Live was now capable of mastering material as diverse and complex as the urgent, politically-charged "White, Discussion," the languid, dub-flavored "TBD" and the six-minute, Soundgarden-esque power play, "The Dam At Otter Creek."
Crucially, Throwing Copper also included four fantastic, radio-friendly singles, two of which – the jangly, R.E.M.-ish "Selling The Drama" and slow-burning "Lightning Crashes" – still duke it out when it comes to singling out Live's signature song. Both tracks snuck inside the UK Top 40, while "Lightning Crashes" peaked at No.12 on the Billboard Hot 100, giving the band their biggest domestic hit.
Live - Lightning Crashes (Official Music Video)
"There's still an emotional connection"
Despite receiving a series of insightful reviews, including Rolling Stone's (which perceptively noted that Throwing Copper "captures the anger and ache of the moment in riveting songs driven home by expert players"), taking the album to the top was a longer game. However, Live again proved their mettle, turning in sterling performances at Woodstock '94 and on Peter Gabriel's WOMAD Tour, all of which kept Throwing Copper in the spotlight before it eventually settled at No.1 on the Billboard 200, on May 6, 1995 – 52 weeks after it was first released.
As Live's later multi-platinum titles such as Secret Samadhi and The Distance To Here went on to demonstrate, Throwing Copper's success was anything but a flash in the pan. However, as the album celebrates its anniversary with a deluxe reissue (featuring a recording of that Woodstock '94 performance in full), it's still the one that fans both old and new gravitate to when it comes to choosing their heroes' most defining work.
"There have been other trophy moments to reminisce about, but these songs have become part of our fans' DNA," Ed Kowalcyzk said earlier in 2019. "That this album still matters to them and there's still an emotional connection – that is the real accomplishment."