The Smashing Pumpkins
The rock band founded by Billy Corgan have been celebrated as one of the most inventive rock bands of the last 30 years.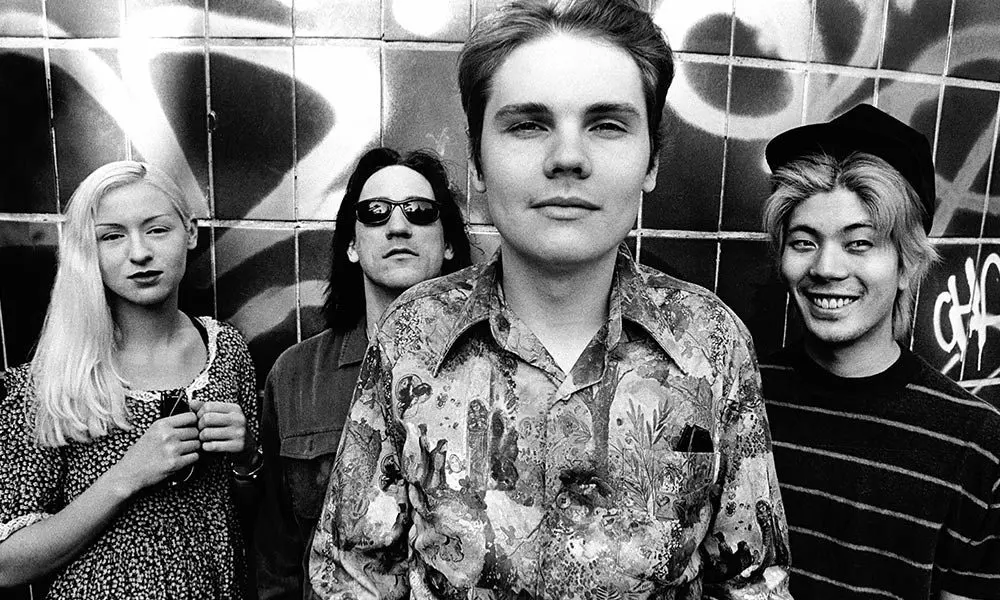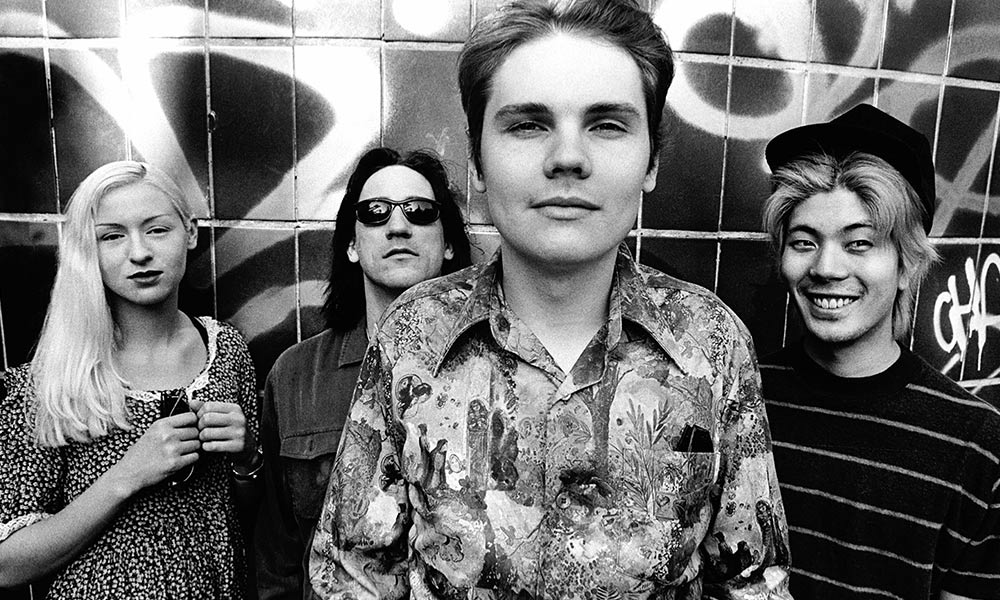 Chicago's finest alternative rock band The Smashing Pumpkins is a hard act to tie down, if only because they refuse to bow to typecasting or expectations. One thing is for sure that once they left early dabbling with new-wave behind them and concentrated on an unusually organic blend of psych-rock and heavily layered, multiple tracked statement sounds – never ever afraid of adding pomp to circumstance – their diverse approach reaped almost immediate rewards. Constantly selling discs stamped platinum their ascent from clubs to arenas to stadia may seem effortless, such is their innate talent, but real hard work and dedication to their own cause ensure that while others may have got stuck in generic areas of grunge and grime, Smashing Pumpkins have forged ahead on turbulent terrain often born out of leader Billy Corgan's singular lyrical and musical vision.
Their albums on catalogue describe the band's own legacy best and it's fascinating to see emerge almost fully formed and yet capable of infinite variety and a maturing process that ensures them status as a genuinely iconic act, as respected as they are revered.
Billy Corgan and James Iha begin this story as The Smashing Pumpkins way back in 1988. Paying some lip service allegiance to punk gothic and psychedelia the initial blueprint set a high standard. Corgan's take no prisoners brand of cathartic writing and ambitious musical scope instilled a work ethic that implied they were in it for the long haul. A passionate advocate of pop and rock history Corgan's earliest interviews shocked those who might have thought him an upstart when he was actually a new young pioneer, who seemed to sense that big sales and acclaim were a given. And he was right. The debut disc was formed from a vision he'd had while working in a Chicago record store where he met Iha. The two young men then shared a love for the electronic meets pop sounds of New Order, The Cure and all things alt. British. Drum machines came and went before jazz drummer Jimmy Chamberlain enabled the fledgeling act to expand their horizon.
Releases on local compilations and a foray into the singles world of Sub Pop brought them to the attention of producer Butch Vig who took them into his Smart Studios in Wisconsin to create Gish (1991), a marvellously dreamy affair with metal guitar overtones that sits very well against the work of Nirvana, Jane's Addiction and Pearl Jam while creating its own unique dynamic. Vig and Corgan were made for each other – both demanded technical perfection and refused to be lumbered with low-fi independent limitations. Not bothered one iota with fashion and trend they actually aspired to the polish of a Queen or an ELO type group and bucked every trend going.
Admitting that Gish was lyrically inspired by pain and emotional conflict, Corgan kept matters personal as he entered into almost intangible worlds on enigmatic cuts like 'Rhinoceros' and 'Tristessa' with female bassist D'Arcy Wretzky adding greatly to the sonic attack and the powerful visual impact of The Smashing Pumpkins on stage. A fantastic five-star debut, the Deluxe edition, remastered with extra tracks, live, radio and single mixes is a great place to start discovering this band on an album that would eventually go platinum and garner a slew of national and local awards.
Siamese Dream was made under extreme circumstances with various band members enduring relationship and other personal problems that might have floored a lesser act. Corgan himself suffered from stage fright and writer's block but eventually came up to the plate when it mattered. Working with Vig again (now hot from Nirvana success) Corgan took the group to Georgia to avoid distractions. Early tracks like 'Today' and 'Disarm' proved the move was worthwhile and Corgan put the Pumpkins through their paces with fanatical zeal. Out of torment, a masterpiece emerged that established the band as credible with the critics and vital to their fans. Total anthems like 'Cherub Rock' and the ear bendingly ornate 'Soma' (that's R.E.M.'s Mike Mills on piano) and 'Sweet Sweet' were mind-boggling for the time and retain their brilliance today on the original as well as remastered and Deluxe varieties. Siamese Dream was internationally popular too, hitting top tens from the USA and the UK to Canada and Scandinavia. It's now sold over six million copies.
Whatever tensions lurk below the surface in the Pumpkins world they have never been shy to move on and Pisces Iscariot revealed their amazing hidden world of B-sides and outtakes not least of which are their stellar versions of the Fleetwood Mac/Stevie Nicks song 'Landslide' and The Animals' obscure 'Girl Named Sandoz'. Cementing their position as heavyweights even this compilation of sorts went platinum and made significant chart inroads. The Pumpkins had truly arrived.
Vig and the Corgan crew parted company for Mellon Collie and the Infinite Sadness, amicably as it happened, and Billy now chose the English production duo of Alan Moulder and Flood to put his new material into context. Evermore complex and far-reaching Corgan wanted to make a double album a la The Beatles' 1968 set while setting his sights on creating a kind of riposte to Pink Floyd's The Wall for the then buzzing Generation X crowd. To counteract any boredom caused during overdubbing the band worked in two separate studios making sure everyone was fully occupied and there was no mischief for idle hands. A smart move too as the charismatic bandleader delegated responsibility when necessary, allowing for a more relaxed and productive atmosphere. Accolades flowed for Mellon Collie. It won a Grammy for 'Bullet with Butterfly Wings', scooped incredible reviews, massive sales and ever more devoted fan based acclaim. Not bad for a concept of sorts based on the human condition and mortal sorrow. Clocking in at over two hours long (and they'd cut their initial songbook back by half) this was and is a real masterpiece with too many highlights to do justice to really although one might point out the signature pieces – '1979', 'Tonight, Tonight' and 'Thirty-Three'. The Deluxe and remastered versions are things of wonder as unreleased material is restored with extras including the Zero EP and outtake sessions by the bucket load.
Another exhaustive world tour, before which Corgan famously shaved his hair off, saw Chamberlain quit before the making of the most anticipated album of 1988, Adore. In keeping with a certain sense of personal desolation, Corgan began writing the tracks on acoustic guitar and demo'd with producer Brad Wood while retaining Flood for the final break down. Hinting at a move towards heavy metal and electronica the results were actually far more melodic, dare one say ballad-like in structure, warmer in sound without sacrificing the on the edge emotion that goes hand in hand with just about everything in the Pumpkins canon. Corgan was completely hands-on again (Iha was working on a solo album), even overseeing mixing, art direction and cover design. There was no let-up in quality either. 'Ava Adore', 'Perfect' and 'Crestfallen' are Smashing classics.
Having taken stock the band returned with Machina/The Machines of God at the turn of the new millennium. Replacing D'Arcy with former Hole bassist Melissa Auf der Maur for forthcoming live-work didn't prove as traumatic as fans feared and since Chamberlain was back on board the band's fifth album was designed as a kind of conceptual farewell on tracks that Corgan deemed either arty or more pop in their structure than anything previously laid down. Another mooted double, Machina was eventually stripped back to a mere (!) 73 minutes of Smashing magic. Highlights include 'The Everlasting Gaze', 'Stand Inside Your Love', 'I of the Mourning' and 'Try, Try, Try' with sometime David Bowie pianist Mike Garson contributing to 'With Every Light'.
Now embracing the possibilities of internet releases and following several side trips The Smashing Pumpkins re-enter our world with Oceania, a stimulating change of direction featuring a new four-piece line up (Corgan helming of course) and several spiritual excursions wrapped in a wall of sound production like 'Quasar', 'Panopticon' and the dreamy prog-rock of 'The Celestials', which Pumpkins followers rate amongst their best in a while.
Completing our overview it's vital to note that the remastered Pisces Iscariot – Billy Corgan's mythical mixtape – is available as are the intriguing Rarities & B-Sides and the totally groovy Rotten Apples, The Smashing Pumpkins Greatest Hits.
Constantly evolving, always challenging, The Smashing Pumpkins have made a virtue out of dealing with struggle and rising above. Billy Corgan's determination to ensure the band is a work in flux as well in progress ensures their position as a major act continues to build. Start digging them yourself for some infinite gladness.
Words: Max Bell
Format:
UK English