Blink-182
The Southern Californian three-piece, Blink-182 have sold close to 35 million records, becoming popular around the world after initially appealing to the skating and surf crowd.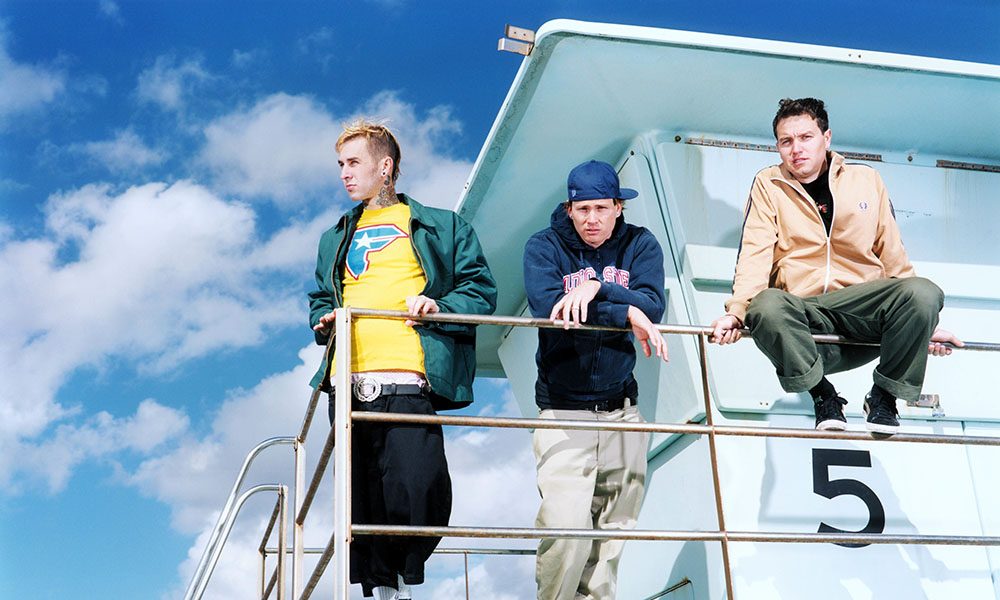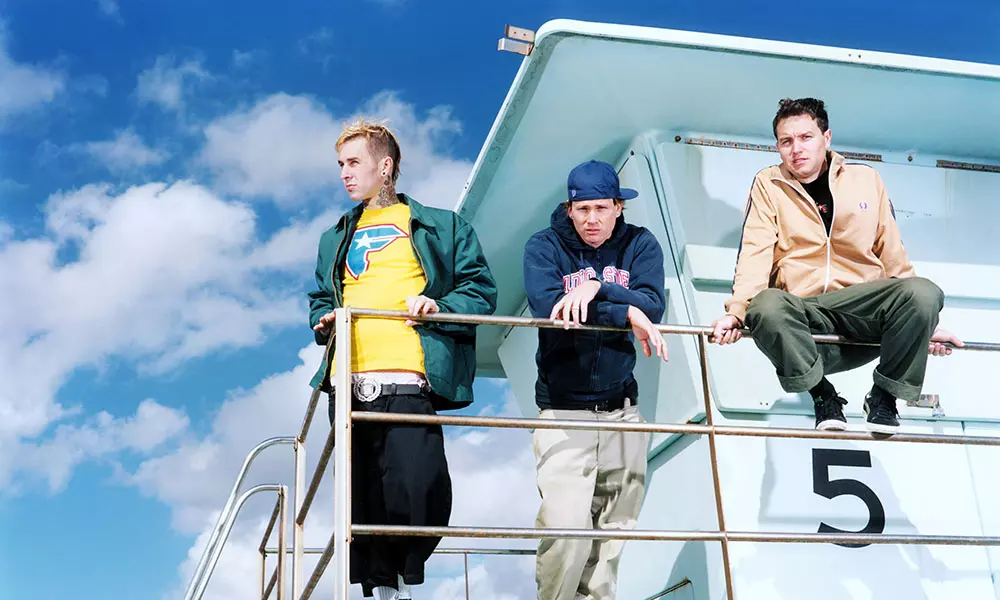 Nearly two decades ago they were the new punks on the block, taking Pop-Punk to a whole new level. The Southern Californian three-piece have sold close to 35 million records, becoming popular around the world after initially appealing to the skating and surf crowd.
Blink-182 were originally called Blink but had to add the numbers after being threatened with a lawsuit by an Irish band of the same name. The band are Mark Hoppus, who sings and plays bass, Tom DeLonge, who plays the guitar and sings, plus drummer Travis Barker, who replaced original drummer Scott Raynor in 1998. Their first two albums, Buddha (1994) and Cheshire Cat (1994) came out on Indie labels and did much to build a strong following.
In 1997 they released Dude Ranch and it became their first album to chart in America. Two years later Enema of the State, which featured the singles What's My Age Again?, All the Small Things and Adam's Song went top 10 in the American album charts, as did their live album, The Mark, Tom and Travis Show (The Enema Strikes Back) the following year. Enema of the State made the UK Top 20, while All The Small things made No.2 on the UK singles chart, four places higher than it did in the USA.
It was Take Off Your Pants and Jacket in 2001 which took them to No.1 in America, No.4 in Britain, and two years later they were back with their equally strong self-titled album. There followed something of a hiatus, with the band all taking time off to do their own things. It was only after Barker was involved in a horrific plane crash in 2008, in which he was very badly burned and four people were killed, that the band got back together again. Their 2011 album, Neighborhoods made it seem like they'd never been away as it went to No.2 in the US, and topped the UK Rock chart as well as making it to 6 on the main album chart.
The new-school punk trio Blink-182 were formed in the suburbs of San Diego, California around guitarist/vocalist Tom DeLonge, bassist/vocalist Mark Hoppus, and drummer Scott Raynor. Originally known as simply Blink, the band debuted in 1993 with a self-released EP, Fly Swatter. After releasing the album Buddha in 1994, the trio signed to Grilled Cheese/Cargo and released Cheshire Cat the following year. The threat of a lawsuit from a similarly named Irish band forced them to change their name to Blink-182, but the group earned a higher profile touring the world with Pennywise and NOFX on the 1996-1997 Warped Tour, as well as appearing on innumerable skate/surf/snowboarding videos.
The third Blink-182 LP, Dude Ranch, was jointly released in 1997 by Cargo and MCA. Dude Ranch expanded the group's audience and went platinum by the end of 1998, due in part to the popularity of the infectious teen anthem "Dammit (Growing Up)." The group also signed officially with MCA, which released the band's fourth album, Enema of the State, in the summer of 1999. The album, produced by Jerry Finn (Green Day, Rancid), also welcomed a new member into the trio's ranks; Travis Barker, formerly with the Aquabats, settled in on drums after Raynor left midway through a 1998 U.S. tour. Enema was greeted with almost immediate success and helped the band achieve the mainstream status of toilet-humoured pop-punk kings that Dude Ranch had only hinted at. Driven by the commercially successful singles "What's My Age Again?," "All the Small Things," and "Adam's Song," music videos for the three songs (whose clips included themes of streaking and boy band spoofs) were MTV smashes as well.
After selling over four million copies of Enema of the State, the trio played on with the limited-edition release The Mark, Tom, and Travis Show (The Enema Strikes Back) in fall 2000. The album featured their radio hits in a live setting, intertwined with their quirky sense of humour as well as the new song "Man Overboard." Take Off Your Pants and Jacket, issued in spring 2001, saw the band return to its SoCal punk rock roots. Maturity, of a sort, came with 2003's self-titled album, released on Geffen. Not only did the album sport a song ("All of This") that featured Robert Smith of The Cure, but "I Miss You" also topped the modern rock charts in 2005. In February 2005, however, popular as ever and seemingly indestructible, Blink-182 unexpectedly announced they would be going on an "indefinite hiatus," supposedly to spend more time with their growing families. Asking fans for help in selecting tracks, the group issued Greatest Hits that November.
The band members also continued on with other projects. Barker — who had previously released an album with DeLonge as Boxcar Racer — continued playing with the Transplants and running his clothing company, Famous Stars and Straps. His family was also spotlighted in the MTV reality show Meet the Barkers. Hoppus carried on with his Atticus fashion venture, began producing — starting with Motion City Soundtrack's Commit This to Memory — and hosting his own podcasts. He further began work with Barker in a new band, +44. DeLonge also continued work with his lifestyle clothing company, Macbeth, and formally announced his new project, Angels and Airwaves, that fall.
In 2009, blink-182 announced that they were reuniting and would be getting back to work on new material as well as touring again, hitting the road with Weezer for their reunion tour. They went into the studio later that year and began laying down the groundwork for a new album, which would be plagued by delays until 2011 when they were eventually able to release their sixth studio album, Neighborhoods.
Great news for Blinkers arrived when the group released their seventh album, California, in 2016, with new member Matt Skiba  (Alkaline Trio) replacing Tom DeLonge. The album was well received and became their first chart-topper in America for 15 years; key tracks are 'Bored To Death' and 'She's Out Of Her Mind'. A long tour helped keep sales buoyant and the album is nominated for Best Rock Album at the 2017 Grammy Awards – their first such honour. Influential and modern punk humourists with many musical strings to their bow, Blink-182 are in the form of their lives.
Max Bell
Format:
UK English