'High As Hope': How Florence + The Machine Spread Their Gospel
On 'High As Hope,' Florence Welch finds a reprieve from her own self-destruction, turning her private pain into jubilant anthems.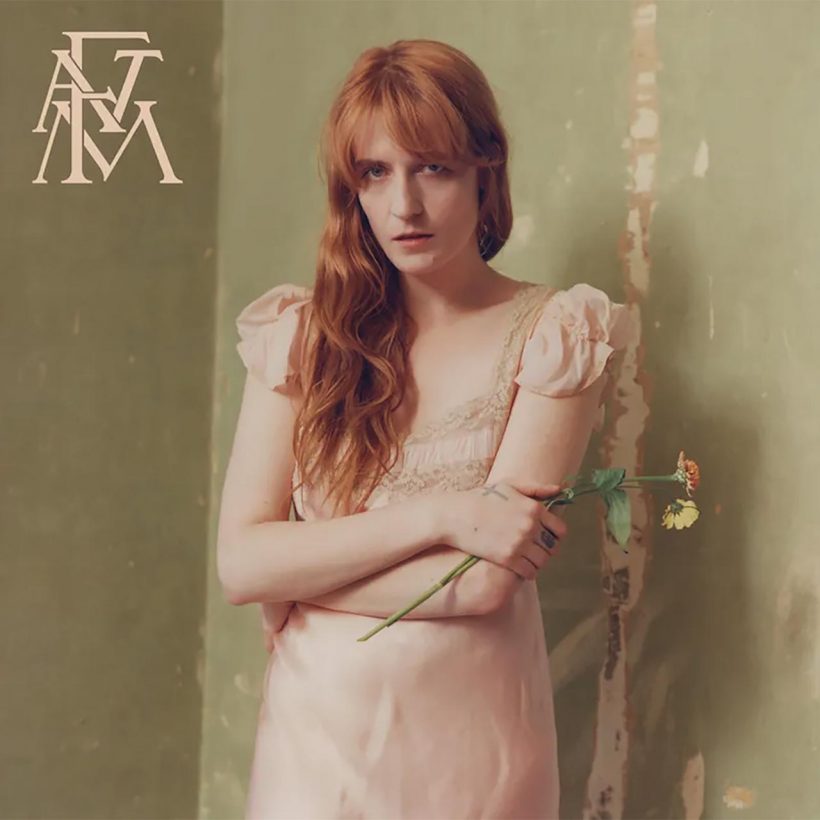 Having laid her soul bare on three studio albums, Florence Welch found a way to dispense with the metaphors and reveal her true self through a new clear-eyed confidence and admirable earnestness on her studio album, High As Hope, released on June 29, 2018.
A welcome return
In a musical environment that doesn't always reward big voices, Welch's presence is a welcome return. High As Hope contains all the hallmarks of the Florence + The Machine sound: vulnerable songwriting, lush arrangements, and her unmistakable pipes. And while the drama is still there, it's an album that's firmly grounded in reality. Gone are the "Various Storms & Saints" and other classic-lit imagery of 2015's How Big, How Blue, How Beautiful; they've been replaced with memories of lost weekends, broken friendships, and tales of self-preservation.
It's hard to imagine Welch traipsing the streets of London to Los Angeles, as she does on this album, without a full choir and symphony trailing behind her. And while some of the more ambitious arrangements might have overshadowed her on previous records, High As Hope gives her voice room to breathe and connections to be made.
Florence + The Machine - Hunger
Finding reprieve from self-destruction
On previous records, Welch has sung about the damage inflected on her by others, but High As Hope is about finding reprieve from her own self-destruction, whether through alcoholism ("Sky Full Of Song") or an eating disorder ("Hunger"), both of which she sings about openly. Once these secrets are out in the world via music, Welch is able to turn her private pain into jubilant anthems to dance to. As the lead single off the album, "Hunger" features the kind of grand emotional crescendos that only Welch can pull off and contains the wild religious fervor of a tent revival.
This new chapter also sees Welch with newfound creative control, taking on a first-time producing credit alongside noir-pop favorite Emile Haynie, who's also responsible for getting Lana Del Rey and Eminem to purge their souls on tape. Welch is also credited with writing all 10 tracks and brought in a diverse case of collaborators on this project, including jazz saxophonist Kamasi Washington, alt.R&B singer Sampha, Tobias Jesso Jr, Kelsey Lu, and electronic musician Jamie xx. The result is a more versatile palette in which to play with Welch's bombastic vocals. She will always have an air of romanticism about her, but there is much more to High As Hope than strumming harps and thunderous drums.
Florence + The Machine - Sky Full Of Song
On the album's opener, "June," a somber piano-led intro leads to a blazing siren before the soulful chorus kicks in and she implores us to "hold on to each other." There are interesting instrumental elements dispersed throughout High As Hope; on the wistful "South London Forever," an excitable piano riff powers the song and feels reminiscent of LCD Soundsystem, conjuring up a similar kind of urbane nostalgia.
With a great voice comes great responsibility
Consistent throughout is the omnipresent Greek chorus that accompanies Welch on each song. They follow her every vocal trill, from the ecstatic heights to the deepest lows. With a great voice comes great responsibility, and Welch wields hers like a fine instrument. She's displayed her vocal gymnastics before, but on the song "Big God" we see a different side to this multiple-octave mechanism. From the dirge-like intro to its sauntering rhyming, the song sees Welch take on another persona. As cymbals crash and the ghostlike piano hammers away, Welch's angelic soprano transforms into a demonic crackle, packaging the mundane problems of text-dependent courtship and turning them into grand philosophical statements.
Florence + The Machine - Big God
"I quite like the idea of putting really big, unanswerable spiritual questions in pop songs," Welch recently told The New York Times, and it's clear that no matter how much soul-searching she does on High As Hope, she hasn't abandoned her ability to craft a perfect hook.
With romantic love dominating so much of her body of work, it's refreshing to hear other relationships explored on songs such as "Grace" and "Patricia"; the latter was written about Patti Smith, who Welch refers to a her "North Star" in the same New York Times interview. It wouldn't be a Florence + The Machine album without a sweeping string section, but it's used sparingly in this case: the song is powered instead by a pulsing heartbeat, inhabiting the same kind of leaping energy as Welch's breakout hit, "Dog Days Are Over."
The same rich lyrical imagery
Rich lyrical imagery is never in short supply on a Florence album, but plenty of platitudes make their way onto High As Hope. On "Sky Full Of Song," she sounds like she's experienced more than a few lifetime's worth of hard-won lessons and has lived to tell the tale, while on "Patricia," she echoes the sentiment "It's such a wonderful thing to love" over and over again until you start to believe her.
Lofty instrumentation has always been inherent to Florence + The Machine's sound, but Kamasi Washington's horn arrangements add an additional layer of grandiosity to the proceedings. Whether it's the blast of horns on "Big God" or the soaring brass on "100 Years," Washington makes for a perfect collaborator whose talent also lies in transporting the listener to another astral plane.
It's clear that Welch has not only found the power of her voice but also its versatility. She is the conductor, leading all the moving parts while serving as a conduit for the emotional intensity that swirls around her, without getting swallowed by it.