Is Blink-182's 'Enema Of The State' The Definitive Pop-Punk Album?
Blink-182's 'Enema Of The State' remains one of the defining pop-punk albums of all time and is a must for any music collection.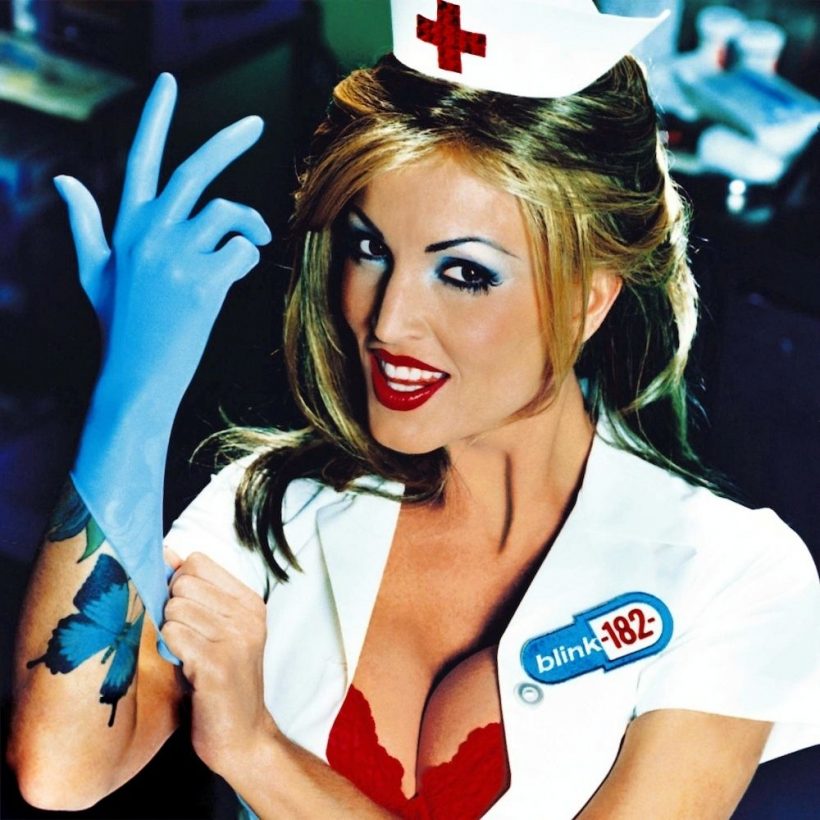 As the 90s drew its last breath and prepared for the new millennium, a noticeable change began to take hold on the front lines of US college radio – one which, eventually, would spark a global revolution within alternative rock music. "Pop-punk" as a term doesn't sit well with most people. Its convoluted origin stems from a vast number of genres, ranging from 70s punk and 80s new wave through to sprinkles of tooth-chipping American hardcore acts such as Agnostic Front, Black Flag, Fugazi, and Minor Threat. The pop-punk explosion, however, came in the mid-90s with Green Day's iconic 1994 Dookie album, which opened the doors for acts such as The Offspring, MxPx, Sum 41, and more. Among these were Blink-182, whose breakthrough album, Enema Of The State, released on June 1, 1999, helped the genre explode in summer 1999 and set the three-piece on a whirlwind adventure of global chart domination and platinum sales.
Listen to Enema Of The State now.
Having grafted around their local San Diego punk scene since the early 90s, Blink-182 had gained notice for their goofy live shows and catchy three-minute songs based predominantly on adolescent dating, fart jokes, and high-school shenanigans. However, their first two albums, 1995's Cheshire Cat and '97's Dude Ranch, gained little more than local interest. Founding members guitarist/singer Tom DeLonge and bassist/singer Mark Hoppus decided to replace drummer Scott Raynor with former Aquabats member Travis Barker, bringing together the classic line-up that would record Enema Of The State.
Taking approximately three months to record, the band hired veteran punk producer Jerry Finn (Rancid, Morrissey, Madness, Pennywise, Green Day's Dookie) to work his magic; recording on analogue tape, rather than the commonly used digital Pro Tools, also helped to bring a lustrous pop sheen to the recordings.
Finn's collaboration with the band couldn't have been more appropriate, as DeLonge and Hoppus had a powerful armory of catchy songs that required careful guidance. MCA had given the band their first serious recording budget and, as they began the recording sessions in late October 1988, little did they know that the results would dramatically change their lives.
blink-182 - All The Small Things (Official Music Video)
From the instant that opening track "Dumpweed" comes galloping out of the traps at breakneck speed, it's clear that Enema Of The State marks a new phase for the band. First, there's the remarkable drumming talents of Barker, who bends the rules throughout with a plethora of dynamic off-tempo rhythms. Hoppus and DeLonge up their game, too, with vocals that boast a dramatic improvement upon their previous efforts, as evidenced by "Don't Leave Me" and "Aliens Exist," which, for the first time on record, bring the duo's voice to the fore.
Keeping with the premise of "knowing your audience," Blink-182's lyrical content and song titles allude to aspects of contemporary US pop culture (teen comedy American Pie, Gap television commercials), particularly on tracks such as "Going Away To College" and globally successful singles "What's My Age Again" and "All the Small Things." However, something of a melancholy presence lurked beneath.
blink-182 - What's My Age Again? (Official Music Video)
On the surface, Enema Of The State presents itself as an album loaded with tales of juvenile delinquency. In reality, however, it deals in nostalgia for adolescence. Songs such as the album's third single, "Adam's Song," and "Mutt" show a very different side to the arrogant humor associated with the band, offering a glimpse into their potential to stand the test of time. "Wendy Clear" and "Anthem" round the album's remarkably consistent 35 minutes off.
Filled with brightly animated guitar tones, spectacular drumming and infectious choruses, Enema Of The State propelled the three-piece to the upper reaches of the charts, leading to sell-out arena tours and festival headline slots the world over, along with personal clothing lines, a reality TV show (drummer Travis Barker's Meet The Barkers) and corporate endorsements.
Acknowledging Finn's impact on the band, the group brought him back in to work on their following three releases, live album The Mark, Tom And Travis Show (The Enema Strikes Back!), and studio outings Take Off Your Pants And Jacket and Blink-182. Finn passed away from a brain hemorrhage in 2008, aged just 39, but his work with the band still stands as some of the most defining pop-punk of all time, and Enema Of The State one of his finest moments as a producer. Loaded with nostalgia for days gone by, it's a must for any collection.