'Hot Fuss': How The Killers Caused A Scene With Their Debut Album
Stuffed with arena-friendly anthems, The Killers' debut album, 'Hot Fuss,' captured a special moment in time, helping define alt.rock for a new generation.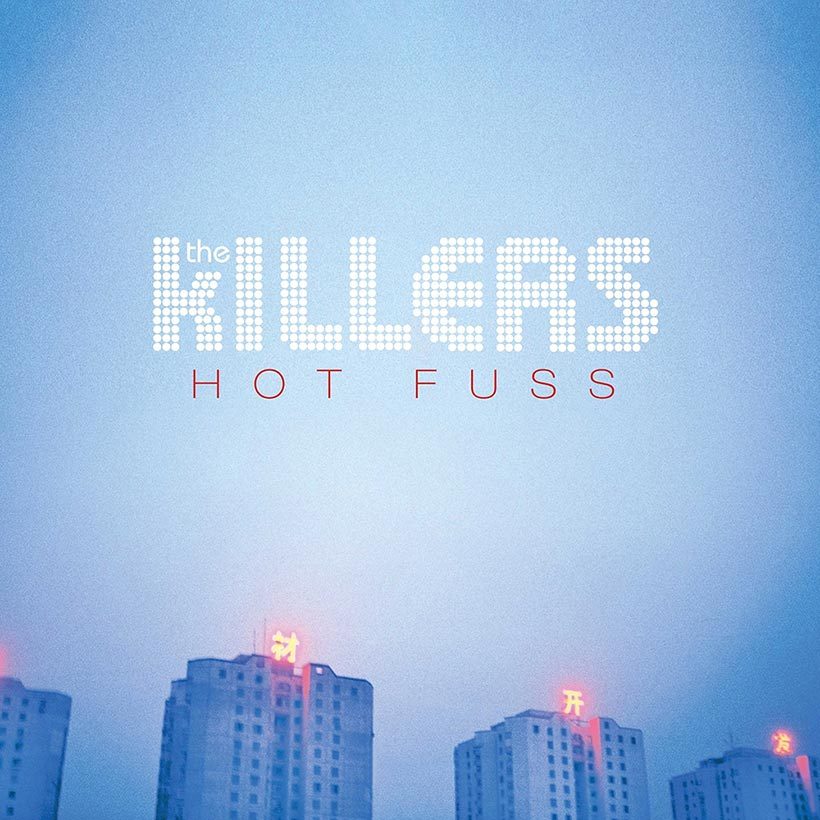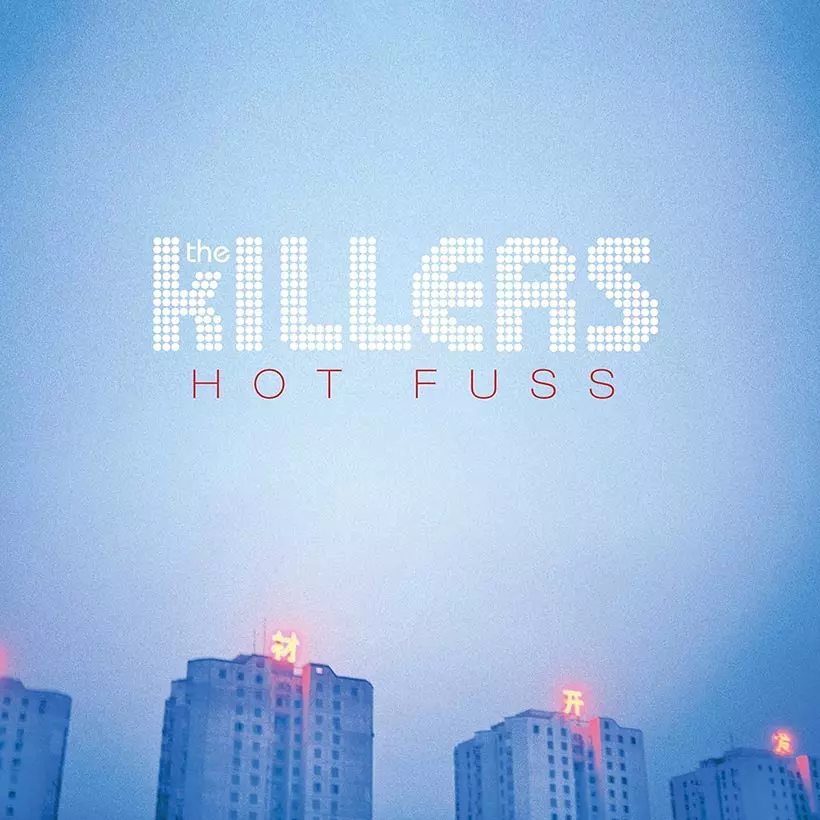 Proving that timing really is everything, The Killers' multi-platinum debut album, Hot Fuss, fit 2004 like a glove. Knee-deep in confidence, charisma, and triumphant, arena-friendly anthems, it chimed with the times during a remarkable year for alt.rock. Guitars were firmly back in vogue and bands with post-punk leanings such as Franz Ferdinand, The Futureheads, and Interpol found themselves in the thick of the action.
Forming in 2001, the Las Vegas quartet had come up the hard way, gigging fiercely in the US and first gaining an international foothold when an early version of future hit "Mr. Brightside" premiered on Zane Lowe's BBC Radio 1 show in August 2003. However, while the attendant buzz led to the band signing with Island and working on their debut album in Californian studios with producer Jeff Saltzman during that same year, a record that frontman Brandon Flowers had recently fallen for made him rethink The Killers' approach.
"The only song that remained was 'Mr. Brightside'"
"I remember us going into the Virgin Megastore to buy [The Strokes'] Is This It on the day it came out," he recalled in a 2012 NME interview. "When we put it on in the car, that record just sounded so perfect. I got so depressed after that, we threw away everything, and the only song that made the cut and remained was 'Mr. Brightside.'"
History has, of course, proved that The Killers were absolutely right to keep hold "Mr. Brightside," their first official single and arguably still their signature hit. Remarkably, this vivid, cinematic rush of a song was only the second tune The Killers wrote during early sessions in drummer Ronnie Vannucci Jr's garage and guitarist Dave Keuning's apartment.
"Mr. Brightside"'s lyric ("It started out with a kiss/How did it end up like this?") is all too easily identifiable for anyone who's ever loved and lost. But then it came from the heart, as Flowers wrote the song after his ex-girlfriend cheated on him.
"All the emotions in the song are real," he told NME shortly after Hot Fuss' release. "When I was writing the lyrics, my wounds from it were still fresh. I am Mr Brightside! But I think that's the reason the song has persisted – because it's real."
"There was some magic captured"
Constant touring in both the US and UK with artists as diverse as Morrissey and British Sea Power ensured The Killers' audience were already familiar with "Mr Brightside" and the band's second classic single, the suave, dancefloor-filling "Somebody Told Me," by the time the group embarked on their first headlining tour of the UK in May 2004.
Released just weeks later, on June 7, 2004, Hot Fuss proved to be an aptly titled debut. "Mr. Brightside" and "Somebody Told Me" had already cracked Top 10s on both sides of the Atlantic, but they were only two of the numerous stand-outs on a record that was simply filled wall-to-wall with classics.
The brooding New Order-esque "Smile Like You Mean It" and sweeping, choir-assisted ballad "All These Things I've Done" went on to complete the album's quartet of hits, but Flowers and company could just as easily have serviced radio with songs such as the celebratory "On Top" or the barnstorming "Believe Me Natalie." The depth of The Killers' ambition was also revealed on fan favorites as diverse as "Midnight Show"'s gripping tale of murder most foul and the glacial, Radiohead-esque electronica of the enigmatic "Everything Will Be All Right." As the title of the album's bonus track stated, Hot Fuss was indeed "Glamorous Indie Rock & Roll" and it was performed with a heady panache which suggested The Killers were here to stay.
The reaction to Hot Fuss
Reviews of the album found the media concurring, with Rolling Stone's rave response ("This album is all Killers, no filler") rapidly setting the tone. Knowing they were in on something big, the band's fanbase needed little encouragement and their support sent Hot Fuss to No.7 in the US and No.1 in the UK en route to moving over seven million copies worldwide and garnering a series of Grammy and BRIT Award nominations.
The Killers have continued to craft legend-enshrining music across four further albums, ranging from 2006's Sam's Town to 2017's Wonderful Wonderful, and they remain a formidable force to this day. However, the band also acknowledge that Hot Fuss captured a special moment in time and understand why the record still frequently ranks highly in lists of classic debut albums.
"Everybody wishes they could go back and re-do things," Brandon Flowers reflected in an interview with The Independent in 2016. "But I acknowledge there was some magic captured. If you ask me, The Strokes' [debut] Is This It is better and Guns N' Roses' Appetite For Destruction is better, but I do think we're up there and I'm proud of it."