'Goo': How Sonic Youth Crashed The Mainstream
'Goo' challenged the idea of what a mainstream rock album could be without sacrificing the experimentalism that earned Sonic Youth a devoted cult following.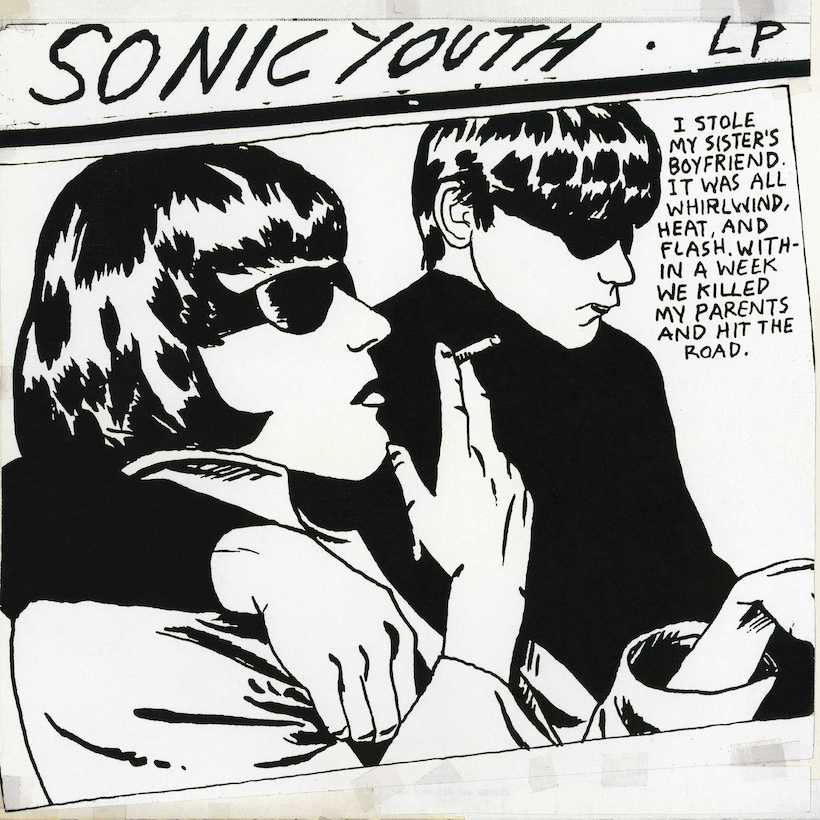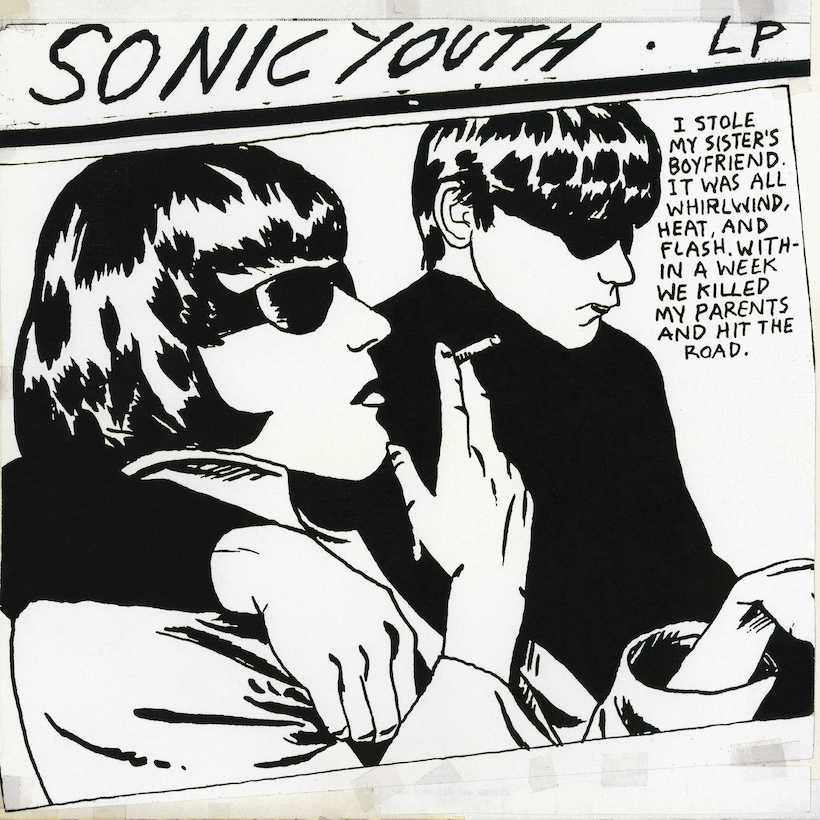 Before "grunge" entered the lexicon and alt.rock bands began caravanning around the country on the first Lollapalooza tour in 1991, Sonic Youth smuggled the skronk and squeal of noise rock into the mainstream. It just took a couple of tries. By 1990, the New York group already had a decade of performing under their belts, having built up a reputation as avant-garde road warriors, performing feedback-driven indie rock on an arsenal of guitars with atypical tunings. By 1988, they had achieved a new level of artistic ambition with Daydream Nation, which received nearly universal acclaim but still sold modestly. Disappointed with how Daydream was marketed and distributed, the band made the move to Geffen Records a year later. The first result was Goo – the biggest, boldest album of their career to date.
Listen to Sonic Youth's Goo on Apple Music and Spotify.
Abrasive sound in a radio-friendly package
Following the success of Daydream Nation, Nick Sansano returned to engineer Goo, but midway through recording, producer Nick Sansano departed, later replaced by jazz musician-turned-producer Ron Saint-Germain (best known for Bad Brains' I Against I).
With the high stakes of signing to a major label, the band took their time making Goo, recording an entire album's worth of demos with Don Fleming and Dinosaur Jr's J Mascis before entering Sorcerer Sound studios.
Yet the effort that guitarists Thurston Moore and Lee Ranaldo, bassist Kim Gordon, and drummer Steve Shelley poured into their major-label debut would land them on the Billboard 200 albums chart for the first time – selling more than 100,000 copies by the end of the year– as well as their biggest radio hit up to that point, "Kool Thing."
Sonic Youth - Kool Thing (Official Music Video)
"Kool Thing" proved Sonic Youth was capable of delivering their abrasive sound in a radio-friendly package. Inspired in part by an interview that Kim Gordon did with LL Cool J for Spin, as well as her own progressive beliefs, "Kool Thing" peppers references to LL's hit songs "I Can't Live Without My Radio" and "Going Back to Cali" in a subversive industry critique, assisted by none other than Public Enemy's Chuck D, playing the hype man to Gordon's spoken-word invocations like, "Are you gonna liberate us girls from white male corporate oppression?"
An irreverent attitude
Despite the band's more radio-friendly approach on Goo, Sonic Youth approached their seventh album with their usual irreverent punk attitude. They proposed the title Blowjob? as a test of their new label's sense of humor, and the cover as a photograph of Maureen Hindley and David Smith, witnesses in the 1966 Moors Murders trial, done in comic strip style by Raymond Pettibon. (Pettibon was responsible for a number of iconic covers for Sonic Youth's former label SST Records.)
Sound-wise, the chaos and intensity of the band's noise years remained intact. "Mildred Pierce" erupts into a cacophonous din punctuated by Thurston Moore screaming the song's title, while the brief "Scooter + Jinx" came about after Moore's amplifier overheated and exploded. The band liked the resulting screeching effect and recaptured it for the experimental sound piece.
Sonic Youth - Dirty Boots (Revised Audio)
The space between the album's biggest pop song and intense noise sequences demonstrated just how versatile a band Sonic Youth had become. Opening track "Dirty Boots" is a surreal yet melodic document of a California vacation, in which Moore delivers Dadaist imagery like, "You'll be making out with a witch in a coffee truck," over lean, psychedelic post-punk riffs. Meanwhile album closer "Titanium Exposé" delivers the rush of a dangerous romance via tempo changes, hazy verses, and dizzyingly intense guitar riffs.
Cracking the door open
The band also takes the opportunity to pay tribute to one of their heroes, Karen Carpenter, on "Tunic (Song for Karen)." Gordon juxtaposes the narrative of Carpenter's tragic struggle with anorexia against ideas of artistic immortality, returning to the refrain, "You ain't ever going anywhere." Just four years later, Sonic Youth would once again pay tribute to The Carpenters by covering "Superstar" on the If I Were a Carpenter compilation.
After the release of Goo, Sonic Youth helped influence Nirvana's subsequent signing with Geffen, and the bands' European tour together ended up being captured on the 1992 documentary, 1991: The Year That Punk Broke. The resulting success of Nirvana's Nevermind benefited Sonic Youth as well, when the band's next album, Dirty, was heavily promoted, and its lead single "100%" became their highest-charting single to date.
It's difficult to imagine the alt.rock explosion of the 90s happening without Sonic Youth first cracking the door open. A defining album for a new era, Goo challenged the idea of what a mainstream rock album could be without sacrificing the experimental, cacophonous tendencies that earned them a devoted cult following.