'Take Off Your Pants And Jacket': Underneath blink-182's Enticing Invitation
The follow-up to 'Enema Of The State,' 'Take Off Your Pants And Jacket' ensured that blink-182 were the reigning punk-pop phenomenon of the 21st century.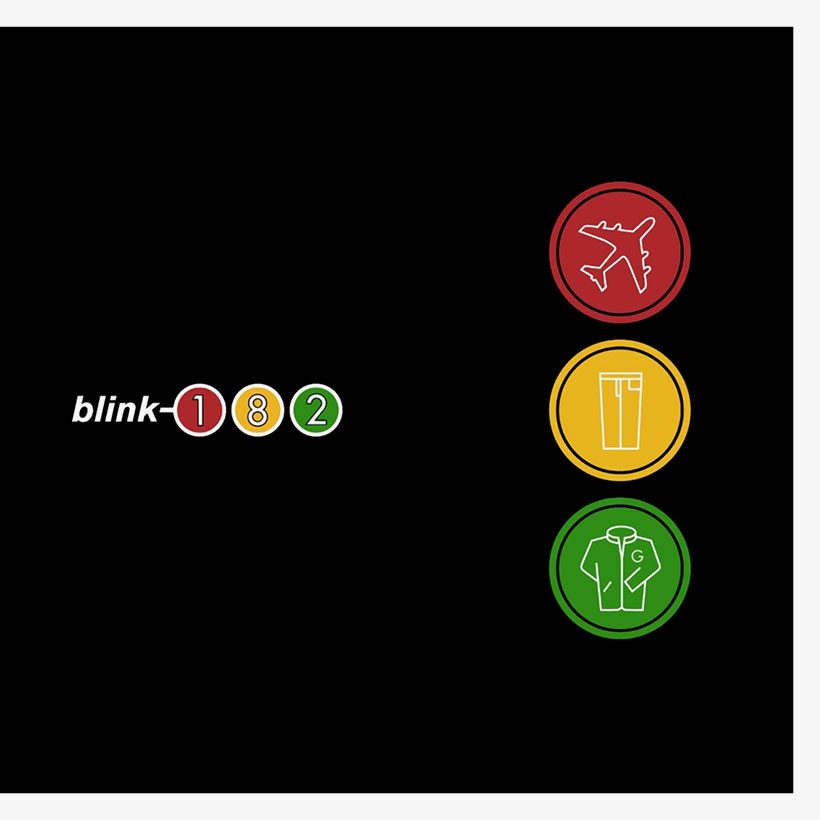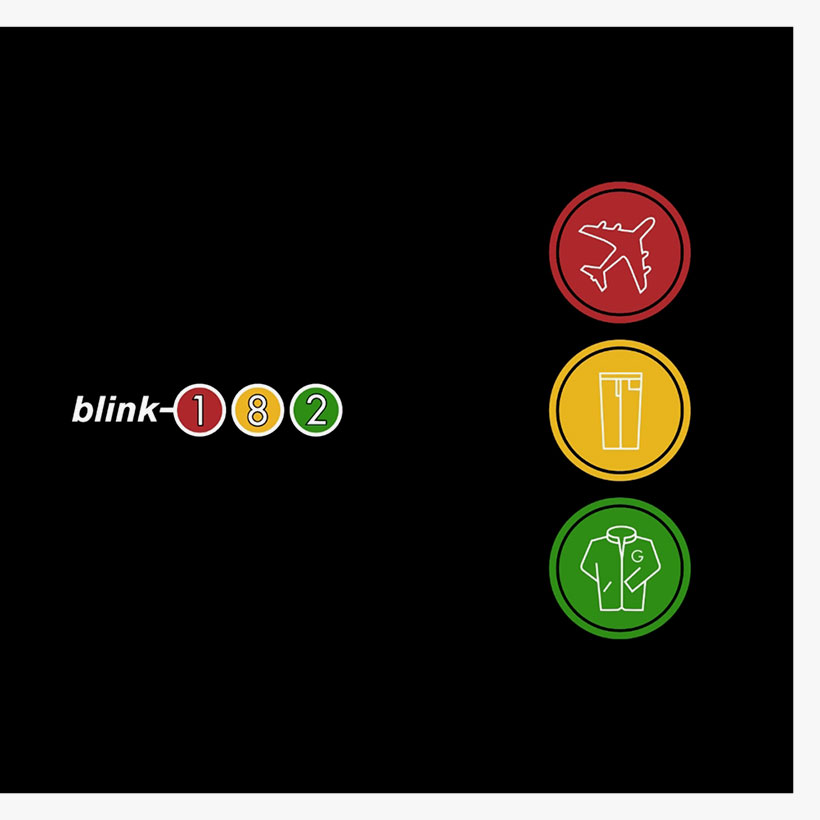 Just two years after the phenomenal commercial success of 1999's Enema Of The State, San Diego pop-punk superstars blink-182 were at the top of the music industry food chain. Their awkward brand of humorous, high-school delinquency, coupled with an ability to pen infectious, uplifting anthems, resulted in the band ruling the pop-punk phenomenon at the beginning of the 00s, and their fourth album, Take Off Your Pants And Jacket, showed that they weren't stepping down any time soon.
Listen to Take Off Your Pants And Jacket now.
As soon as the group's frantic touring schedule began to wind down they started work on their fourth studio album. Early signs of internal friction surfaced, however, as the trio struggled to agree on a musical direction. While guitarist Tom DeLonge wanted to take on a heavier, guitar-driven sound for Take Off Your Pants And Jacket, drummer Travis Barker pushed for more challenging arrangements, leaving bassist Mark Hoppus insisting on sticking to the original template of accessible, polished melodies and simple arrangements, which he felt would be key to crafting a successful follow-up to Enema Of The State.
Once again working with punk producer Jerry Finn (Green Day, Morrissey, Rancid), blink-182 entered San Diego's Signature Sound Studios in February 2001, holing up for three months as they battled through the recording sessions. Barker, arguably the band's most accomplished musician, had already tracked his drums in Los Angeles' Larrabee Studios, which meant that the bulk of the arduous – and at times heated – Signature Sound sessions were left to DeLonge and Hoppus.
Released on June 12, 2001, via MCA Records, Take Off Your Pants And Jacket sold 350,000 copies during its first week on sale – a first for a punk band. (The newfound attention was thanks, in part, to the provocative album title: a pun in keeping with the group's established adolescent humor.)
As on Take Off Your Pants And Jacket's predecessor, Finn's production skills glisten from the outset, though there's also evidence of a shift in lyrical focus. "If we're f__ked up, you're to blame," Tom DeLonge sings on opener "Anthem Part Two," suggesting that the group were developing a more sincere outlook. Yet before that thought has a chance to fully settle in, "Online Songs" bursts forth with the group's more familiar formula: chunky basslines accompanied by Travis Barker's notorious tub-thumping.
Boasting three hit singles, Take Off Your Pants And Jacket contained everything MCA had hoped for. "First Date" (which, though reluctantly written and recorded by DeLonge, hit No.6 on the US Alternative charts) picks up from where Enema Of The State left off, with unmistakably similar musical arrangements and lyrical concerns. Elsewhere, the dichotomy between DeLonge's and Hoppus' songs becomes more apparent than ever before, with the latter's rather immature "Happy Holidays, You Bastard" dramatically contrasting with DeLonge's darker "Story Of A Lonely Guy."
blink-182 - The Rock Show
With ample light and shade, blink-182's fourth studio offering displays an almost bipolar personality, moving through high-energy, colorful pop-punk nuggets, such as the US No.2 Alternative hit "Rock Show," to dark, wistful compositions the likes of "Stay Together For The Kids." With most tracks clocking in at just over three minutes each, "Roller Coaster," "Reckless Abandon" and "Every Time I Look For You" contain all the elements of the blink-182 formula and lead perfectly into the album's closing moments, "Give Me One Good Reason," "Shut Up" and "Please Take Me Home," which see Hoppus and DeLonge switch vocal duties.
There's no question that Take Off Your Pants And Jacket, released over a decade into the band's career, marked a turning point. That blink-182's newfound stardom had already started to take its toll was already becoming evident; a mere two years later, the group would go on hiatus, while DeLonge would ultimately become estranged from the band he co-founded.
The album remains a high point in blink-182's legacy, documenting the point where they joined the adult world and bade farewell to songs about high school. As Hoppus himself states in the sleevenotes to a previous reissue of the album, it was their "confused, contentious, brilliant, painful, cathartic leap into the unknown."