'Fancy': Behind Bobbie Gentry's Women's Lib Statement
A pivotal album for Bobbie Gentry, 'Fancy' caused controversy but found the country icon reconnecting with her songwriting muse.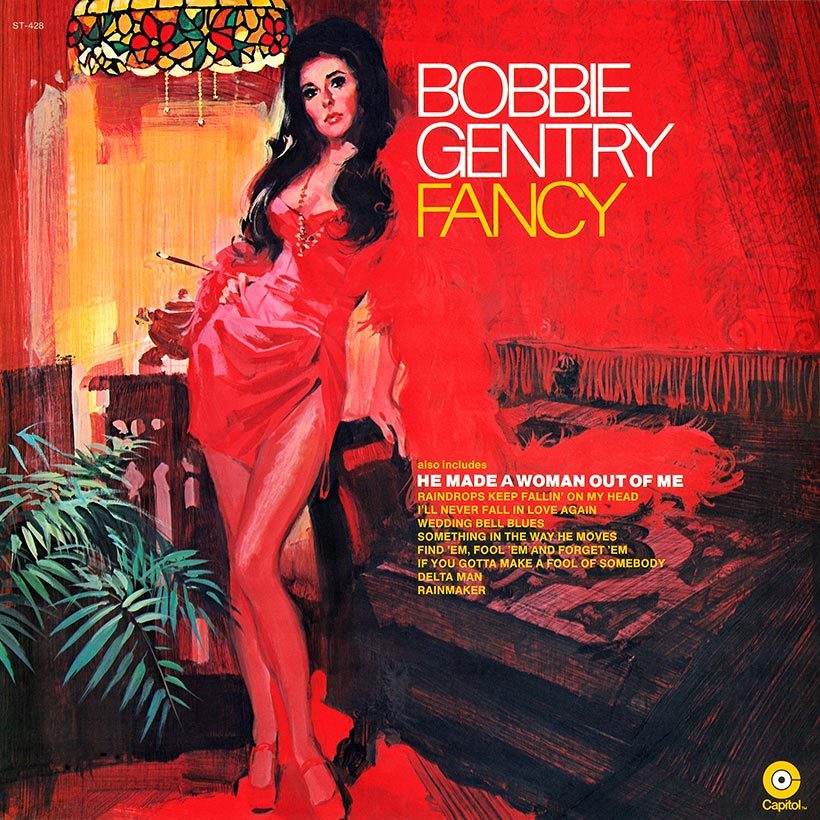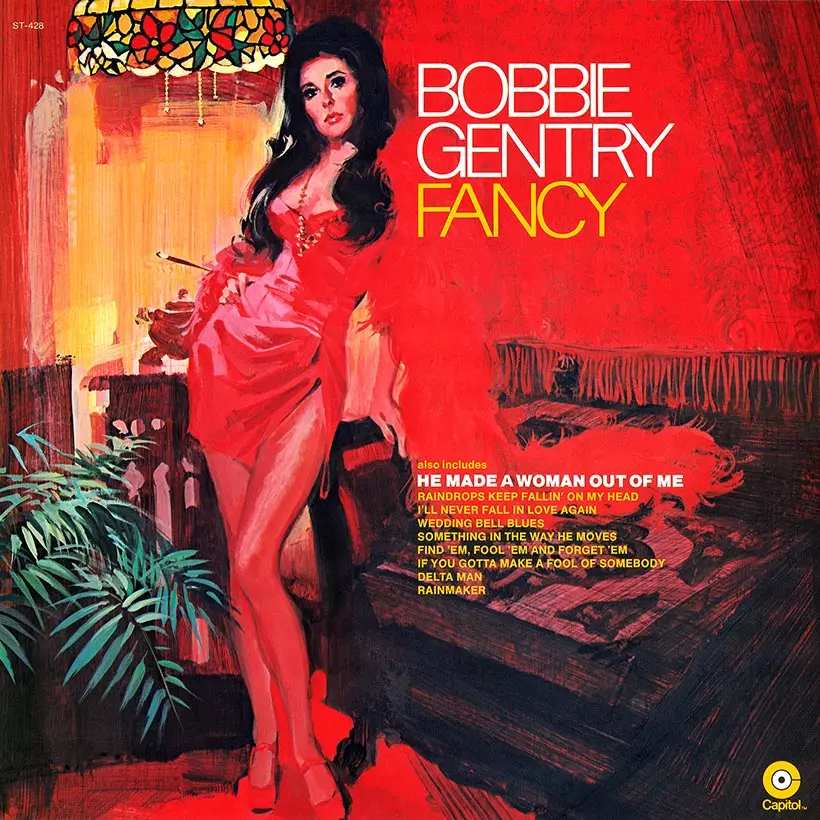 The year is 1969. Rick Hall, maverick record producer and owner of the FAME studio in Muscle Shoals, is working with Bobbie Gentry for the first time. He asks her: could she write a song for this new album – which would be released, in April 1970, as Fancy – to compare with "Ode To Billie Joe"?
"I don't know, Rick, but I'll try," Bobbie replies.
Two weeks later, she presented "Fancy" to him. It certainly did live up to "Ode To Billie Joe," and it became the lynchpin track of the 1970 album of the same name.
Listen to Fancy on Apple Music and Spotify.
Though Gentry's first two albums, Ode To Billie Joe (1967) and the outstanding, avant-garde The Delta Sweete (1968), had contained mainly self-penned material, Gentry's own compositions were, sadly, becoming rarer on vinyl. Local Gentry (1968) had only five solo or co-written Gentry tracks; Touch 'Em With Love (1969) had just two; and Bobbie Gentry And Glen Campbell (1968) had only one. As Rick Hall knew, Fancy was a chance to revive her talent for forceful and emotional narratives.
"Fancy is my statement for women's lib"
"'Fancy' is my strongest statement for women's lib, if you really listen to it," Bobbie has said. "I agree wholeheartedly with that movement and all the serious issues that [it stands] for – equality, equal pay, day-care centers, and abortion rights." The song puts poor women center-stage: a mother, abandoned by her husband, is living in extreme poverty with her daughter, named Fancy, and a baby. To avoid her daughter suffering the same fate, the mother convinces Fancy to use the one resource she possesses – her youth and beauty – to escape. "Just be nice to the gentlemen, Fancy," advises her mother, "and they'll be nice to you."
It's a tense, often unsympathetic portrait of the lack of choice poor women have in America. It's also a powerful critique of one of the only ways a woman could earn good money and mix in the company of powerful men – as their courtesan. But Fancy isn't ashamed. "I ain't done bad," she reflects at the end of the song, looking over her property portfolio.
"Producing Fancy was like producing a movie score"
Rick Hall was overjoyed with the song. "To me, producing 'Fancy' was like producing a movie score," he has said. "I had always wanted to produce a record that would paint a picture in your mind." The two began work on the album.
"Fancy" aside, the album didn't contain any further Gentry originals, but the choice of songs is inspired: it definitely feels full-on Bobbie. Raw adolescent sexuality is also there in the erotic "He Made A Woman Out Of Me" and the soulful "Find 'Em, Fool 'Em And Forget 'Em" (which, this time, sees a father figure dishing out his dog-eat-dog worldview to a young girl).
He Made A Woman Out Of Me
But sensuality and naked emotion aren't the only themes on Fancy. There's a perhaps surprising amount of sentimentality on show, with "Raindrops Keep Fallin' On My Head" in keeping with the lounge material on Bobbie Gentry And Glen Campbell alongside a slight, jaunty take on Laura Nyro's "Wedding Bell Blues." A cover of Harry Nilsson's "Rainmaker" expertly taps into Bobbie's earlier work on The Delta Sweete – all swampy myth and small-town wonder. Rick Hall's studio band, the FAME gang, backs Bobbie throughout. They slink and slither confidently around Bobbie's feline vocals.
"Morally dubious"
Fancy certainly stood out when it was released, on April 6, 1970. The uncredited painting on the cover showed Bobbie in character as Fancy, both provocative and naïve; the title track made such an impression that even four years later, in 1974, the song was considered so "morally dubious" that Bobbie was barred from performing it on TV. And, perhaps, it brought back Bobbie's confidence in her own songwriting: the follow-up album, 1971's Patchwork, contained no cover versions at all.
The title track also had a significant afterlife. Progressive funk queen Spanky Wilson covered it almost immediately, stretching it and changing some of the lyrics ("I may have been born just a plain black girl, but Fancy was my name"). But it was through country music aristocracy that it found its greatest success: Gentry's contemporary, Lynn Anderson, recorded the song in 1970; Reba McEntire found huge success with it in 1990; and even alt.country outliers The Geraldine Fibbers released a largely faithful cover in 1994.
Fancy was a pivotal album for Bobbie Gentry. Its success meant that she was no longer solely known for "Ode To Billie Joe" and yet it brought roaring back exactly what made that song such a phenomenon: vivid, melodramatic storytelling. She ain't done bad.