'Pageant Material': How Country Queen Kacey Musgraves Took The Crown
Fans and media united in their admiration of Kacey's ability to take country's traditions and give them a playful tweak.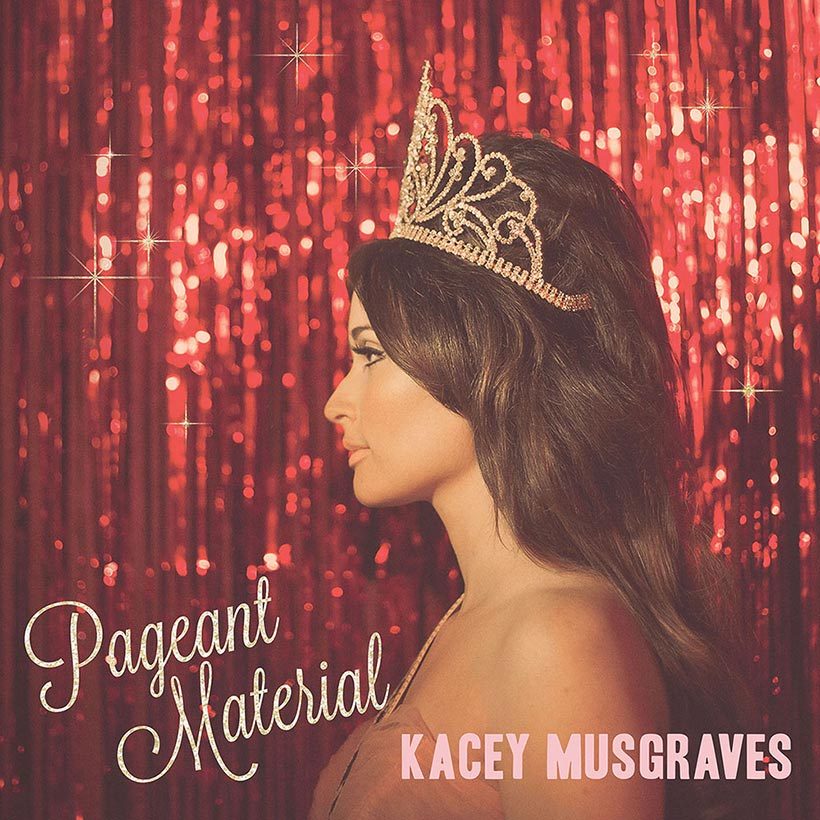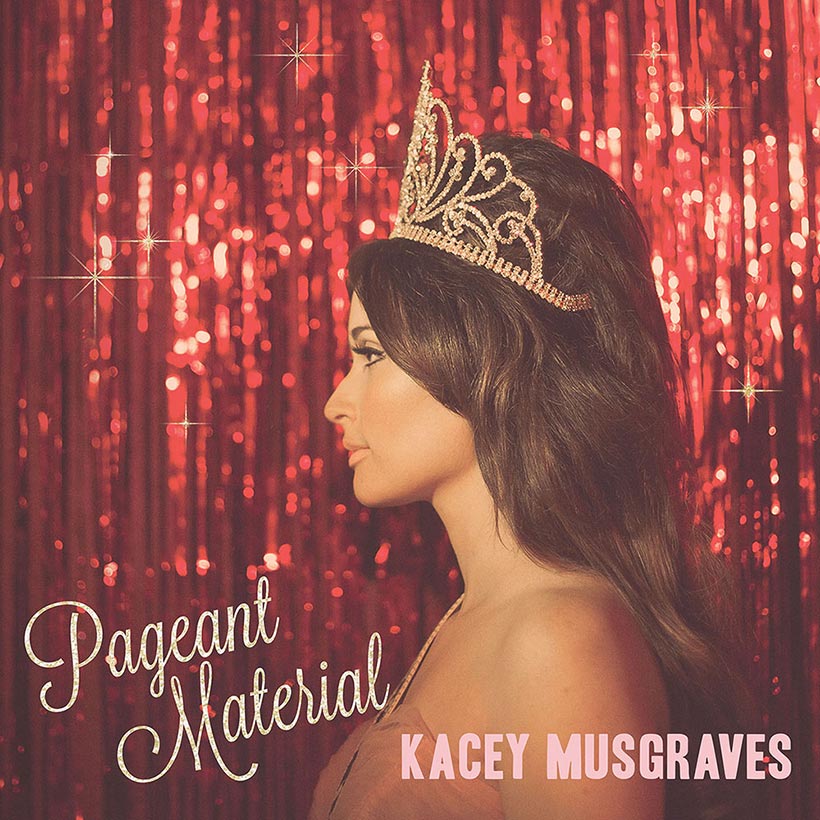 Audiences were ready to greet Kacey Musgraves like a homecoming queen by 2015. The genre-bending country trendsetter had made a remarkable breakthrough with Same Trailer Different Park two years earlier. It won both Grammy and ACM Awards and marked out Musgraves as a fearless and adventurous voice. Pageant Material, released on June 23, 2015, was the album that confirmed she was in that role to stay.
Fans and media united in their admiration of Kacey's ability to take country's traditions and give them a playful tweak. The recurring secret weapon was self-deprecating humour. Not yet 27 when Pageant Material was released, Kacey had packed plenty of experience into a songwriting resumé that began when she was eight.
'You can't take the country out of me'
Young and old admirers loved the idea of a "Dime Store Cowgirl," to name one key track, who didn't take herself too seriously. And, if she did for a minute after the dizzying Same Trailer Different Park success, she quickly pulled herself up. In the new song, the "girl from Golden,",her Texas hometown, Kacey told us of her new adventures, "dear-diary" style.
She'd had her picture "made" with Willie Nelson. She'd stayed in a hotel with a pool and travelled far beyond even her adopted Nashville city limits. But then, she says, "Maybe for a minute, I got too big for my britches…but I'm just a dime store cowgirl, that's all I'm ever gonna be. You can take me out of the country, but you can't take the country out of me."
Kacey Musgraves - Dime Store Cowgirl (Live at Farm Aid 30)
Pageant Material's title track was similarly self-effacing. It too was written with Luke Laird and Shane McAnally, with whom Kacey produced the whole album. Here, she was happy to face the fact that she "ain't exactly Ms Congenial…I'd rather lose for what I am than win for what I ain't."
But then that was the attitude that made her music stand out in the first place. Then as now, however, it continues to make her a little too outspoken, and musically versatile, for some country programmers. Pageant Material's first single, "Biscuits" was a fun track co-written with McAnally and the estimable Brandy Clark, while Clark and Josh Osborne were her collaborators on another highlight, the sweet and laidback "Late To The Party."
'People are going to choose to be offended, no matter what'
Indeed "Biscuits," with its "smoke your own smoke" line, proved too rich for the blood of some country stations. Musgraves, however, was already used to tastemakers taking umbrage at her liberal lyrics. "Follow Your Arrow," a signature of Same Trailer Different Park, succinctly tackled the entire subject of social mores, with predictable consequences. Yet, as that song was being castigated by some parts of the mainstream, it was embraced by others. It went on to win a CMA Award as Song Of The Year.
Kacey Musgraves - Biscuits (Official Music Video)
"People are going to choose to be offended by something, no matter what," Musgraves told this writer in a 2015 Sunday Times interview. "These things I'm singing about, I see how they would be considered controversial to some people, but to me they just aren't, and to my generation they're not. So it's a little hard for me sometimes to take that moniker of being 'controversial,' but there are probably worse things I could be called."
'I make music for people who love country, and people who don't'
Perhaps the greatest treat on Pageant Material was saved for its secret track at the end. Here, the aforementioned Nelson accompanied Musgraves on "Are You Sure," co-written with Buddy Emmons for his 1965 album Country Willie: His Own Songs. The juxtaposition of youth and experience made for an uplifting and delightful finale.
Listen to the best of Kacey Musgraves on Apple Music and Spotify.
Pageant Material was another instalment in one of modern music's most notable stories, by an artist as lionhearted as they come. "I feel like I make country music for people who love country music, and for people who don't," Musgraves said in that 2015 interview. "It's so easy these days for people to need to put you in some kind of box to figure out what you are. I don't know, maybe it's just music. Hopefully in the good category."
Buy or stream Pageant Material.