Enter The '9,999 Chambers': The Legacy of Lil Wayne's 'Tha Carter III'
A look at Lil Wayne's 'Tha Carter III,' the revolutionary rapper's most successful album to date.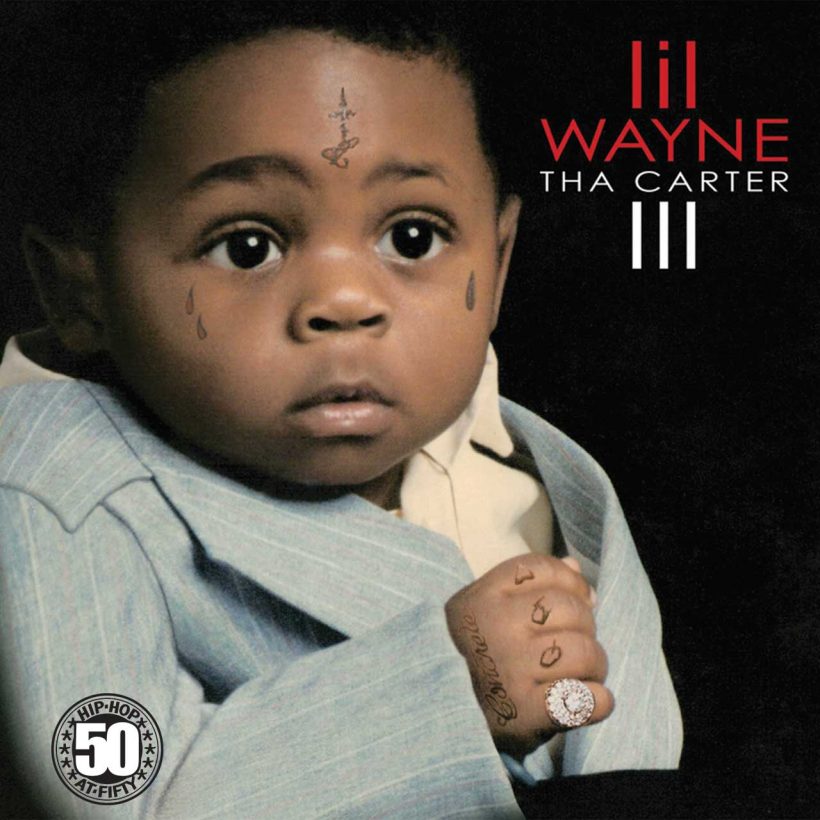 Say it's 1704, and you're seated in the room with the most powerful man in the world, the Kangxi Emperor. The Qing Dynasty is in full swing, and the emperor is building a legacy that will still be felt some 300 years later—specifically by me, a guy from the United States, standing outside that emperor's palace, the Forbidden City, in Beijing in the fall of 2008, listening to Lil Wayne. The Kangxi Emperor is a man who can make the earth tremble where he walks, and, ensconced there in one of those fabled 9,999 rooms, he no doubt says all kinds of things that feel earth-tremblingly important to those present. Say it's 1704, and you are there.
Alas we, here in the present, have no idea what those words might have been. We know that in 1704 the Kangxi Emperor gave court officials a copy of his works of poetry. This much is on the Palace Museum's website. But what did it feel like to be in that room? It's lost to history. What remains is the palace itself. It is unfathomably huge. It's a pretty impressive monument any way you look at it.
Listen to Lil Wayne's Tha Carter III now.
When I think of Tha Carter III, I find myself in front of those walls. I was living in Beijing in the fall after the album came out, and I would go for long walks around the city listening to rap music on my shitty flash drive MP3 player. I remember standing by the palace, heading into Changpuhe Park, strolling toward the commercial chaos of Wangfujing. I had a copy of the deluxe, two-disc edition of the album, and I was as dumbstruck by the procession of Lil Wayne's lyrical ideas on those previously leaked bonus tracks as I was by the procession of a thousand years of Chinese history. "Why do rappers lie to fans, lie to rappers? / Lot of rappers lie like actors, cut the motherf–kin' cameras," Lil Wayne rapped on "Gossip," eviscerating his competition with the flashy nonchalance of complete dominance: "Cut the check, n—a, f–k your props / And make it out to Mr. Hip-Hop."
Just as there is no way to truly know what it was like to be within the walls of the Forbidden City centuries ago, it is hard in retrospect to understand the moment that Lil Wayne had created by the spring of 2008, as the world awaited the release of Tha Carter III. You can't do a Google search for the mood that led to this guy selling a million albums his first week. You can load up all the most immersive VR experiences in the world, but you can't go back and actually feel what it was like when that first version of "A Milli" leaked. There are no data sets that can explain the journey from Wayne claiming he was "the best rapper alive since the best rapper retired" to Wayne convincing the whole world he really was "me: must-see! TV!" If you don't flout a few copyright restrictions, you can't even hear the music.
In 2008, the economy was collapsing, and so was the music industry. Conventional wisdom suggested that a leak was absolute doom for an album. When Tha Carter III leaked, Lil Wayne was so incensed he recorded an entirely new album. There are fans who still insist the leaked version was better, that Lil Wayne had a classic on his hands and threw it away. That may be true. Either way, conventional wisdom changed. The hype only grew. And if Tha Carter III failed to be the kind of classic the hip-hop world was anticipating – i.e. a laser-focused feat of virtuosity to cap the unparalleled mixtape and feature run that began shortly after the release of Tha Carter II – it became a different kind of accomplishment.
Tha Carter III is the fulcrum on which Lil Wayne's career turned toward both international pop stardom and unapologetic, indulgent sonic experimentation. It is every Lil Wayne instinct, past and future, coalescing in one indescribable final product. There are feats of pure rap technique to make your head spin. There is a gimmicky R&B song about literally fucking the police and a song with Babyface. There are moments of Lil Wayne indulging his fascinations with Auto-Tune and playing guitar. There is an entire concept song about being an alien who eats rappers and another concept song about being a doctor trying to save said rappers from their lack of concepts and fifth-place rhymes. There is "Lollipop," which sounds like it was recorded on a spaceship, or maybe in the empty vastness of space itself. That song presaged the next ten years of rap's drift toward drug-addled melodies, and it remains perhaps the weirdest song ever to top the Hot 100.
Lil Wayne - Lollipop (Official Music Video) ft. Static
Again and again, Lil Wayne reminds us that he's not just making a rap album but rather building a legacy. "Next time you mention 'Pac, Biggie, or Jay-Z, don't forget Weezy baby," he cackles on "Mr. Carter," which is, not coincidentally, the song where Jay-Z passes his torch: "Young Carter, go farther, go further, go harder / Is that not why we came? And if not, then why bother?" On "Phone Home" – which, speaking of Jay-Z, swipes its Martian concept from a throwaway line on Wayne's flip of Jay's "Show Me What You Got" – Wayne raps, "They don't make 'em like me no more / Matter of fact, they never made it like me before." On "Let the Beat Build," Wayne warbles a familiar claim: "I am the best rapper alive." And there are, he says, again on "Mr. Carter," "two words you never hear: Wayne quit!"
Wayne didn't quit; in fact, he hurtled forward so aggressively after Tha Carter III, making the rounds of pop radio features and releasing all kinds of his own weird experiments, that the world-consuming album he had released became just part of the flow of music. Lil Wayne was never going to make a tightly packaged quote-unquote classic album – his mind is simply too prolific to have allowed it. He would rather get Juelz Santana and Fabolous on a track spouting off about the various ways they plan to turn people to pasta than stick to some tidy formula. He is perfectly content to ramble down the path of a whole song that just follows the concept of the beat getting bigger the whole time and trust that you, the listener, will understand how brilliant the idea is the moment they hear him rap, "I'ma take it one-two-way back / like a silk wife beater and a wave cap / or the wave pool / at Blue Bayou / and I waved, fool / as I blew by you / hello, hi you / I can buy you." There is no way Tha Carter III could have captured all of Wayne's brilliance. But there is also so much more brilliance on Tha Carter III than can possibly be captured by looking back on it. Like Wayne's catalog as a whole, you just have to listen to it and get lost in it.
Most of history gets forgotten. Just ask those people hanging out there in the Kangxi Emperor's court, whose whole big day of getting his poetry book has been reduced to one sentence on a website. But the key pieces remain, grand and palatial. A century from now, will anyone understand how electrifying Lil Wayne's endless free-associative chaos felt as it snuck out online, as uncontainable as the internet itself? Fortunately, they won't need to. We have "A Milli," which will forever pop 'em like Orville Redenbacher and always remind us that even Gwen Stefani couldn't doubt Wayne. We have "Lollipop," which even in a hundred years will still sound a million years ahead of its time. Even if we were to let all the uncategorizable swirl of Lil Wayne's unofficial catalog fall away – which we shouldn't, but you never know – there will still be the anchor point that is Tha Carter III, all 9,999 chambers of it or 10,000 bars of it or, well, you understand history.
Listen to Lil Wayne's Tha Carter III now.
Editor's note: This article was originally published in 2018.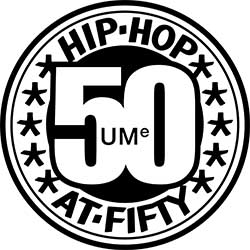 In celebration of hip-hop's 50th anniversary, uDiscover Music is publishing 50 album reviews throughout 2023 that highlight the breadth and depth of the genre. The Hip-Hop 50 logo was designed by Eric Haze, the mind behind iconic graphics for EPMD and LL Cool J.