'Superwoman': Gladys Knight, Patti LaBelle, and Dionne Warwick's Rare Collab
The story of how a trio of R&B sista-friends came together for a cover that sounds like victors sharing stories from the battle.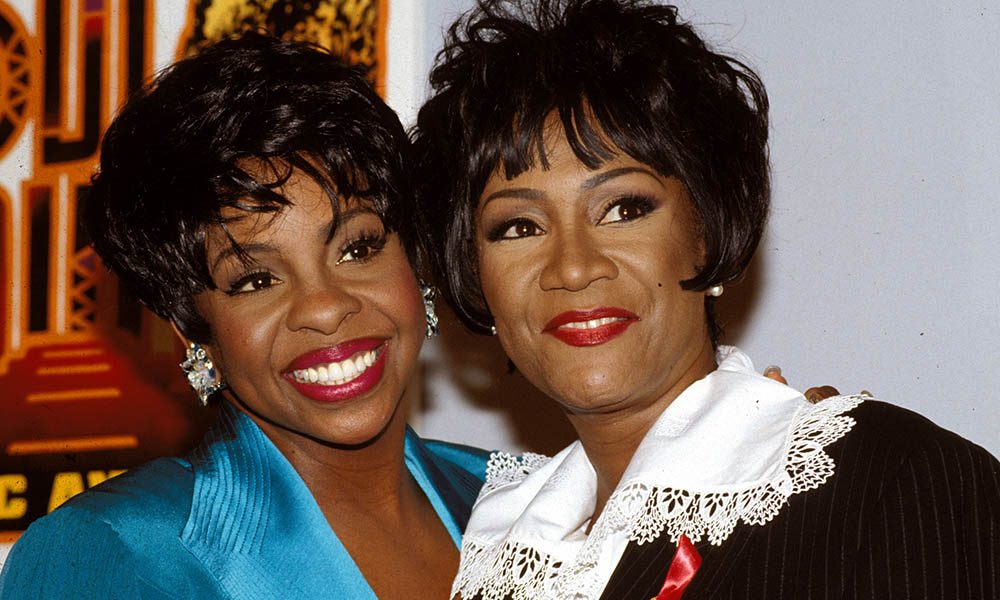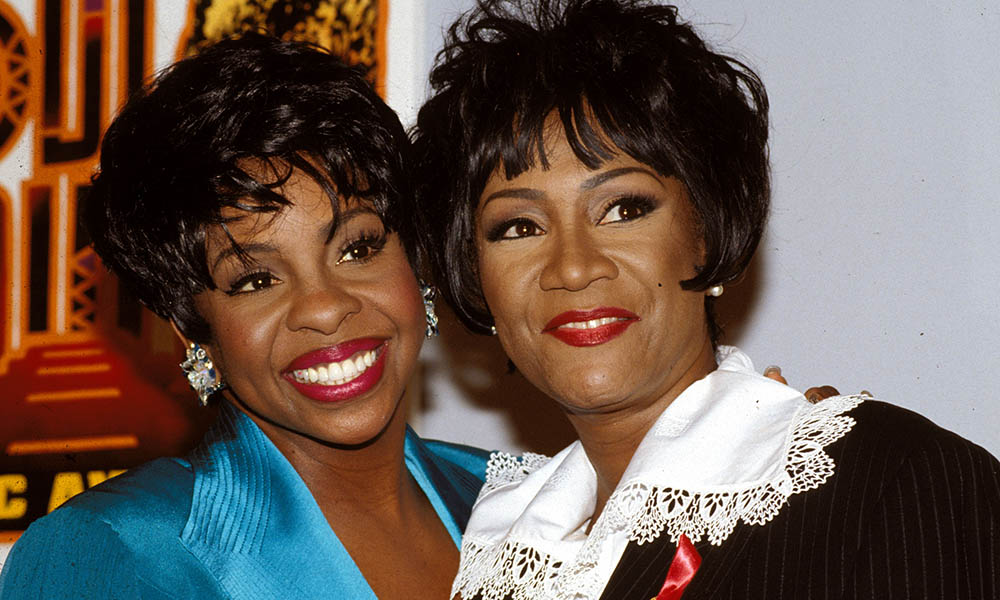 By 1990, Gladys Knight – whose rich, sometimes raspy vocals cut to the nerve of a song – had been performing with her family backing group the Pips since impressing folks at an Atlanta birthday party in 1952. There were a couple of years in the late 70s when contractual issues kept them from performing together, but for many hit-filled decades, Gladys Knight and The Pips had gone together like sweet potatoes and pie.
After the 1987 album, All For Love, their first for the MCA label, Knight decided she wanted to go at it alone. As she told the Michigan Citizen, "the group is, so to speak, suspended." Knight, an always popular attraction on the road, continued to tour, but she tweaked her show, adding and cutting songs so that audiences would understand her new direction. "I didn't want to come out and do a 'Gladys Knight and the Pips – without The Pips – show,'" she told the Los Angeles Times.
The Karyn White original
One number that Gladys Knight was incorporating into the new set was "Superwoman," the hit 1989 ballad by R&B newcomer Karyn White. The song – written by the hot production duo of Antonio "L.A." Reid and Kenny "Babyface" Edmonds, along with "silent partner" Daryl Simmons – plays like one woman's passionate renegotiation of the emotional terms of her relationship. As she sings, "This girl needs more than occasional hugs as a token of love from you to me."
White, who recorded the song when she was in her 20s, could barely relate to the sentiment. "It was sounding a little country," White said to the Minneapolis Star-Tribune. "It was sounding corny to me. So I had to find my own vibe for the song. I wasn't necessarily that woman in 'Superwoman.' I wasn't married; I wasn't necessarily [at that place] mentally. How I made it work for me is, I remember my mom was a superwoman. My father left. All I could think about was my mom when I sang that song."
The Gladys Knight, Patti LaBelle, and Dionne Warwick version
But while the tune was an emotional challenge for White, one that she pulled off in a profoundly affecting way, it was right in the pocket for Knight who had, at the time, been twice married and divorced. One night, when she was doing the song on stage, MCA exec Louil Silas Jr. was in the audience. He was so moved by the performance that he suggested she record "Superwoman" for her first solo album for the label. But that wasn't his only idea. He also thought she should invite her esteemed R&B sista-friends, Patti LaBelle and Dionne Warwick, to cut the song with her. The three had already been planning to team up for a "Sisters In The Name Of Love" tour, so as Knight told Billboard, "we felt recording the song together would make sense."
Their version of "Superwoman," produced by Michael Powell, who worked on Anita Baker's breakthrough Rapture album, comes off less as a soul-baring plea than musical "kitchen table talk" among friends, with each singer – according to her vocal style – offering her own take on how it feels to be involved with an emotionally distant man. Knight sounds like she's long endured the problem. Warwick seems determined to rise above the fray, and LaBelle – with her soaringly intense vocals – comes across as if she's gonna end the relationship as soon as she finishes holding her note.
Gladys Knight, Dionne Warwick, Patti LaBelle - Superwoman
The trio performed the song together on a number of high-profile TV programs, including The Oprah Winfrey Show. It was embraced by Black radio and became a Top 20 R&B hit. The song has gone on to become symbolic of the bond among three African American women whose careers have endured from Jim Crow to Obama and now Trump. They've accomplished this longevity not through superpowers, but rather with the combined forces of discipline, resilience, and faith. For these reasons, their rendition of "Superwoman" feels almost uplifting. It's the sound of victors sharing stories from the battle.
Listen to Gladys Knight, Patti LaBelle, and Dionne Warwick's "Superwoman" here.
This article was first published in 2020. We are republishing it today, the anniversary of the release of Gladys Knight's Good Woman album. Black Music Reframed is an ongoing editorial series on uDiscover Music that seeks to encourage a different lens, a wider lens, a new lens, when considering Black music; one not defined by genre parameters or labels, but by the creators. Sales and charts and firsts and rarities are important. But artists, music, and moments that shape culture aren't always best-sellers, chart-toppers, or immediate successes. This series, which centers Black writers writing about Black music, takes a new look at music and moments that have previously either been overlooked or not had their stories told with the proper context.