Best Ariana Grande Songs: 20 Essential Tracks
Armed with one of the most powerful voices in pop, Ariana Grande went from child star to cultural icon in no time. The best Ariana Grande songs reveal why.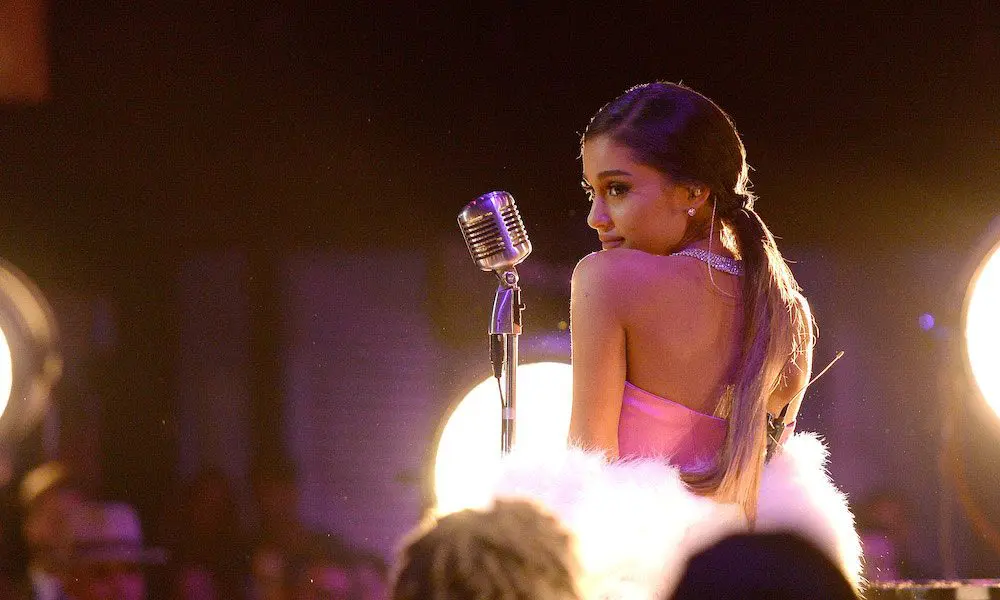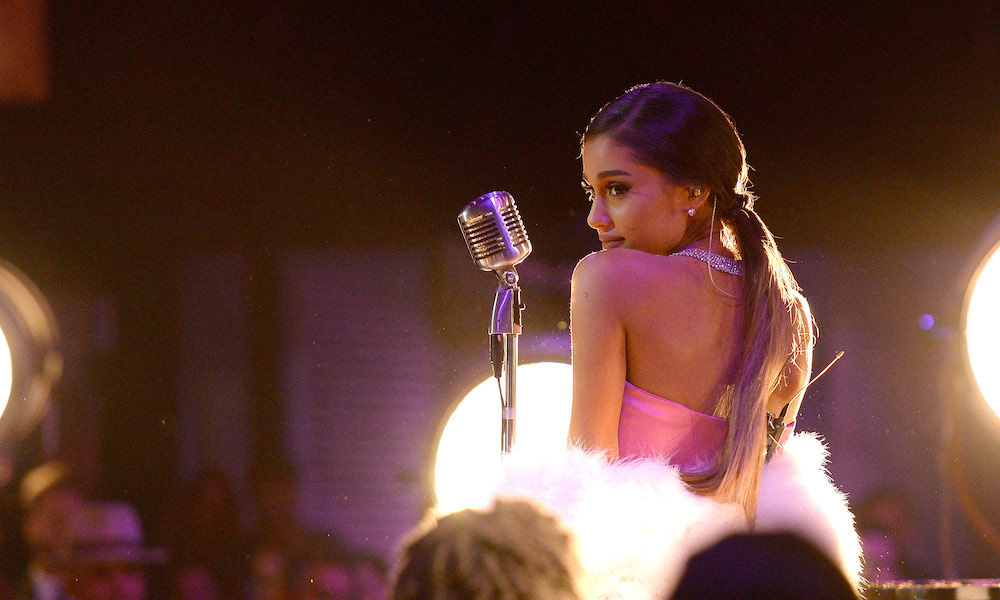 Ariana Grande has been in the public eye for decades and yet it feels like her moment has just arrived, thanks to the cultural domination of two back-to-back albums, Sweetener and thank u, next, her quarantine pop songs "Rain on Me" with Lady Gaga and "Stuck with U" with Justin Bieber, and her new album Positions. From child Broadway star to Nickelodeon's Victorious to towering pop icon, she's always been riding high in the charts, with a voice that's unparalleled. Now she's entered a new era of her career: pioneer. Still keeping everyone on their toes, she outpaces her contemporaries with a furious work rate, continuously adding to her canon of the best Ariana Grande songs.
Listen to the best Ariana Grande songs on Apple Music and Spotify.
20: bad idea
Written in the wake of her break-up with fiancé Pete Davidson, thank u, next, is the antithesis of the dreamy polish of Sweetener. This edgier sound can be heard on tracks like the electro-trap "bad idea." On this deep cut, Grande is more than dangerous, she's calling the shots. It's the ultimate rebound track, with Grande trying to "find somebody quickly" to "numb the pain," set to moody guitars, soaring strings, and a chopped'n'screwed outro.
Ariana Grande - bad idea (Audio)
19: Right There
On Yours Truly, "Right There" (featuring another on-off partner, Big Sean) contained an element of hip-hop soul that also emphasized the album's 90s R&B direction, a major departure from her label-influenced first single, "Get Your Hearts Up." Big Sean declares at the beginning of his verse, "This for my number one girl who got the top spot title" – a line that would become a core theme throughout most of Grande's work: figuring out how to maintain that top position in a romantic partnership. In the chorus, Grande claims, "You should know I'm never gonna change," a foreshadowing of more to come.
Ariana Grande - Right There ft. Big Sean
18: break up with your girlfriend, i'm bored
After exposing all her worst impulses on thank u, next, Grande closes the album on a playful note with the trap-pop perfection of "break up with your girlfriend, i'm bored." Her frank declaration, delivered over an interpolation of the NSYNC's "It Makes Me Ill," makes perfect sense considering that the song's producer, Max Martin, was behind the boy band's biggest hits. Martin has also produced hits like Grande's Billboard 200 hit "Love Me Harder" featuring The Weeknd, Thank U, Next's ode to Mac Miller "ghostin," and "Dangerous Woman." Grande's albums always reflect what's going on in music at the time, and her channeling of Y2K pop represents the late 2010s' wave of millennial nostalgia.
Ariana Grande - break up with your girlfriend, i'm bored (Official Video)
17: REM
Continuing Sweetener's theme of being in a dream state, "REM" finds Ariana claiming, "I don't want to wake up," as she sees a lost love while sleeping. Cleverly penned and produced by Pharrell, this confessional stands among the best Ariana Grande songs, reflecting the more vulnerable side of the singer's work. Maybe that's why Sweetener gave Ariana her first Grammy win for Best Pop Vocal Album.
Ariana Grande - no tears left to cry (Official Video)
16: Be My Baby
As a deep cut on My Everything, "Be My Baby" was another perfect example of Grande embracing a more club-friendly sound and borrowing heavily from house music. Produced by Cashmere Cat, the song is a bit loopy, going on a vocal adventure that sounds as if the singer is revving an engine while repeating "Be my, be my, be my baby, and drive me crazy!" The song taps into her familiar hip-hop soul vibes and sounds like a more mature extenuation of "Baby I," from Yours Truly.
Jessie J - Bang Bang ft. Ariana Grande, Nicki Minaj
15: breathin
If "no tears left to cry" represented Grande's chin-up return to the spotlight, "breathin" continued to take that defiant stance. Part of Grande's appeal is her refreshing transparency, and in so openly tackling her struggle with anxiety, the singer speaks to an issue that many fans can relate to, couching it in a steady dance-pop beat. Grande's description of Sweetener as "her bleeding heart with a trap beat behind it" captures the duality behind "breathin" and the rest of the album.
14: Baby I
Like the rest of Grande's debut album, "Baby I" was modeled after the blend of pop and R&B favored by the supreme divas of the 90s and early 00s – including Mariah Carey, Whitney Houston, and Christina Aguilera. The song was initially meant for Beyoncé, though Grande's late boyfriend, Mac Miller, encouraged her to release it as the follow-up to their duet, "The Way." As one of Yours Truly's hit singles, "Baby I" showed off Grande's vocal prowess and her controlled delivery of Babyface's more mature lyrics.
13: thank u, next
Even as she dominated the pop scene, one feat eluded Grande the most: with four albums out, the singer still hadn't landed a No.1 song on the Billboard Hot 100. That would all change with the title track to her fifth album, thank u, next, arguably one of the best Ariana Grande songs to date. As a sassy celebration of forgiving her ex-boyfriends, "thank u, next" cycles back around to the soft pop-R&B styling on her debut album, Yours Truly. The song's massive success was also thanks to the viral music video that paid homage to early 00s romcoms and showed off Grande's sense of humor.
Ariana Grande - thank u, next (Official Video)
12: Be Alright
"Into You" isn't the only LGBTQ anthem from Dangerous Woman. The album's third track, "Be Alright," takes its cues from Chicago-bred deep house music and quickly became a fan favorite, with Grande reassuring her audience, "We're gonna be alright," during her live shows. Like Madonna's "Vogue," "Be Alright" became a pop-culture moment on its own, and Grande would even vogue when performing it live.
Ariana Grande - Be Alright (Live On SNL)
11: One Last Time
My Everything feels like an urgent record for Grande, not only because she's trying to break free from the hardship of a relationship, but also because she's realizing her desire for more, and "One Last Time" comes to terms with these contradictions. A ballad with thundering EDM pulses like album deep cut "Hands on Me," the song offers another reflective statement for the singer, furthering her versatility.
Ariana Grande - One Last Time (Official)
10: 7 rings
The toughest Grande has ever sounded. She was already dropping surprise singles like rappers, so it was only a matter of time before she tried her hand at being one. As soon as it landed, "7 rings" debuted at the top spot and shattered almost every streaming record in history. At this stage in her career, Grande had become pop music's "It Girl," manifesting what Nicki Minaj proclaimed in "Side To Side." It also enforced Grande's stylistic shift to trap music, with even 2 Chainz co-signing the track with an official remix.
Written with regular collaborator and best friend Victoria Monét, with whom she later would later the one-off single "Monopoly" and who she's written with since 2013's "Honeymoon Avenue," "7 Rings" is Ariana's girl-power anthem. Ariana has made it a habit to release songs with her close friends since "7 Rings," including stand-alone single "Boyfriend" with the duo Social House.
Ariana Grande - 7 rings (Official Video)
9: Bang Bang
Starting with her single "Problem," Grande developed a knack for female collaborations that would permeate pop in the early 21st Century. For her single "Bang Bang," Grande tapped UK singer Jessie J alongside Nicki Minaj and gave each singer the spotlight. The song instantly drew comparisons to another diva-driven collab, 2002's "Lady Marmalade" remake, featuring Christina Aguilera, Lil' Kim, Mya, and Pink. Ariana's no stranger to female power trios – the lead single from her Charlie's Angels soundtrack "Don't Call Me Angel" featured Lana del Rey and Miley Cyrus, and Doja Cat and Megan thee Stallion hopped on the remix of Ariana's 2021 hit "34+35."
Jessie J - Bang Bang ft. Ariana Grande, Nicki Minaj
8: Problem
The success of My Everything was helped by the lead single "Problem," featuring the most hyped rapper at the time, Iggy Azalea. Shot in black and white, the video embraced a retro aesthetic, with both singers sporting go-go boots and minidresses in the style of Nancy Sinatra. With the addition of saxophones, trumpets, and handclaps as the backbone of the production, it wasn't just the music video that embodied the 60s mod approach.
Ariana Grande - Problem ft. Iggy Azalea
7: Break Free
Produced by Zedd and Max Martin, "Break Free" would be a serious departure from the pop-R&B present on Grande's previous work – similar to the effect of Rihanna's electro-dance breakaways. As she belts out, "This is the point where I say I don't want it, I'm stronger than I been before," "Break Free" embodied the independent attitude found on My Everything, rather than the "ride or die" loyalty of Yours Truly. Throughout the album, Grande sings about overcoming break-ups and standing on her own as a woman, an ethos that would come to define the best Ariana Grande songs.
Ariana Grande - Break Free ft. Zedd
6: no tears left to cry
With three chart-topping albums under her belt, Grande was poised to dominate the pop landscape; then she faced the toughest challenge of her career yet. The tragic Manchester bombing of 2017, targeting one of her concerts on the Dangerous Woman tour, deeply affected Grande and led to the charity concert One Love Manchester, held in order to benefit the victims and their families. While One Love Manchester served as a cathartic release for the singer and her fanbase, she subsequently took a break from performing. Away from the spotlight, Grande decided to put that pain into her music as a way of healing. She came back stronger than ever with the dream-pop anthem "no tears left to cry," an inspiring ode to moving forward. The lead single from Sweetener informed listeners that she was living life and "turning up" to the fullest, despite the heartache.
httpv://youtu.be//ffxKSjUwKdU?rel=0
5: The Way
When "The Way" was released in January 2013, many critics pegged Grande as the next Mariah Carey. However, over the hip-hop-flavored, piano-sampling of Brenda Russell's "A Little Bit Of Love," Grande's voice sounded a bit sweeter and softer than the elder stateswoman of pop balladry. For the then 20-year-old singer, that sound would be the consistent through-line for her debut album, Yours Truly.
Ariana Grande - The Way ft. Mac Miller
4: Side To Side
"Side To Side," which infamously featured Nicki Minaj rapping about phallic bicycles, was overtly sexual, to say the least. The innuendos alluding to the before and after of sexual escapades resonated with fans, as did the mock-SoulCycle music video. As Minaj raps over the tropical-pop track, "Young Ari run pop." She didn't realize what a prescient statement it would be. A close friend of Ariana's, Nicki also featured on Sweetener's opening track, "The Light Is Coming."
Ariana Grande ft. Nicki Minaj - Side To Side (Official Video) ft. Nicki Minaj
3: Dangerous Woman
For her third studio album, Grande would stage one of her greatest reinventions. At this point in her career, some still questioned the maturity of Grande's music. With its sleek sensuality and vocalese delivery, "Dangerous Woman" not only served as a barbed rejoinder to her critics but introduced a new side to Grande as a confident young woman in charge of her own sexuality, which could also be seen on deep cuts like "Let Me Love You."
Ariana Grande - Dangerous Woman
2: Into You
"Into You" saw Grande lean into a campy dance-pop sound. It's the most danceable track on Dangerous Woman and grows from a steady pulse to a full-on club banger. Modeled after thrill-seeking 80s pop, Grande throws an electric guitar on top, going full arena rock. The single would also be the first in a long line of LGBTQ anthems that the best Ariana Grande songs would be embraced for.
Ariana Grande - Into You (Official Video)
1: God is a woman
Sweetener not only marked a new chapter for Grande the pop star, but saw her grow more confident as an artist, following through on her promise of becoming a "dangerous woman." A key song in this change was "God is a woman." Upon its summer 2018 release, the trap-flavored anthem signaled a newly unapologetic and confident mode for the 25-year-old Grande. At the 2018 MTV Video Music Awards, she debuted an ambitious choreography that saw her in control, and championing the physique of women.
Ariana Grande - God is a woman (Official Video)
Think we missed one of Ariana Grande's best songs? Let us know in the comments below.