How Ariana Grande Shed Her Pop Persona To Become A 'Dangerous Woman'
'Dangerous Woman' found Ariana Grande moving into edgier territory and forging a new musical identity though genre exploration.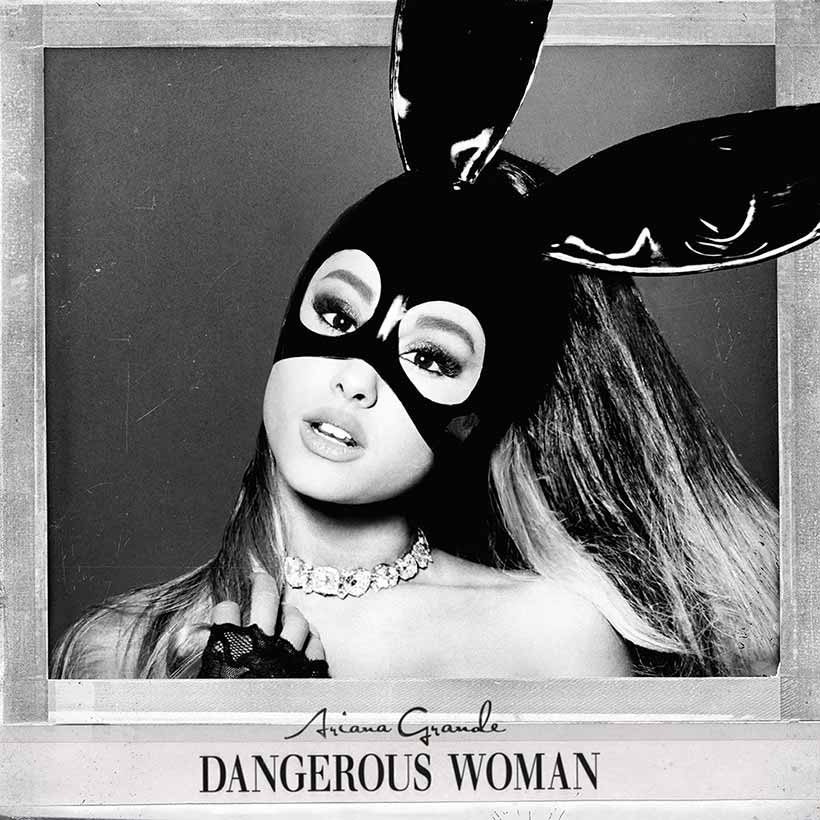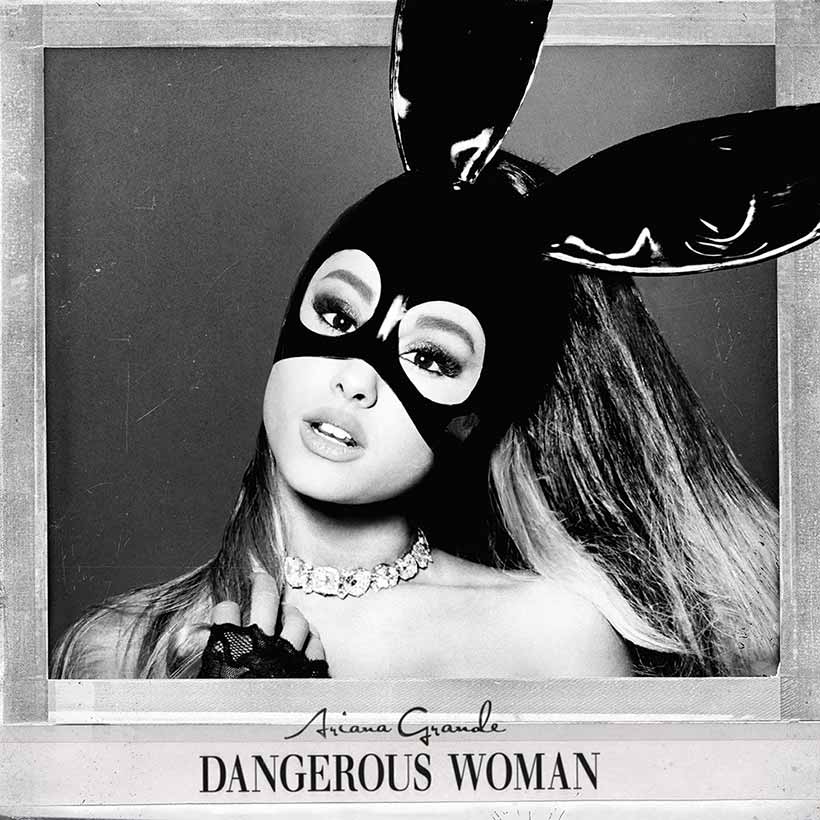 Every Ariana Grande album cover features a photo of the singer, each one capturing the intention behind the release. On Dangerous Woman, she projects youthful playfulness with her signature ponytail, though her black-latex bunny mask hints at something more provocative beneath the bubble-gum surface. It was clear that Grande's third studio album would showcase the singer's more sensual side while exploiting her knack for interpreting any style or sound with transformative results.
Listen to Dangerous Woman now.
Released on May 20, 2016, Dangerous Woman picked up from where My Everything had left off, delivering more floor-filling dance hits and moving further away from her ballad-heavy beginnings.
Over the hopping backing track of "You Don't Know Me," Grande sings, "The girl you see in photographs is only a part of the one I am." Through its title alone, Dangerous Woman vowed to showcase a new maturity in Grande's artistry. Sonically, the album furthered that mission, enhancing the retro R&B elements of her first two albums, Yours Truly and My Everything, while exploring more electro-pop soundscapes that would shape her future career.
Entering dangerous new territory
The Dangerous Woman era started with the promotional single "Focus," which was in October 2015. While "Focus" featured the same upbeat, horn-driven energy of Grande's 2014 smash hit "Problem," it also teed up the album's first official single, as Grande coquettishly instructed listeners to "focus on me."
Ariana Grande - Dangerous Woman
Emerging five months later, the album's title track found Grande venturing into moodier territory than the frothy pop of "Focus." Sparked by an electric guitar, the singer climatically calls out, "Somethin' 'bout you makes me feel like a dangerous woman!" throughout the track. We knew Grande could deliver arena-sized singalongs, and this slow jam channeled all the great power ballads of the 80s with a hook that promised, "All girls wanna be like that/Bad girls underneath, like that."
On the other side of the spectrum, "Be Alright" offered a stark contrast to the slow tempo and sensuality of "Dangerous Woman." Dipping into a deep house sound, Grande's celebratory single was adopted as an anthem for the LGBTQ community.
Embracing collaborators
A month later, she'd embark on the new course that trap-R&B had laid out in mainstream music, dropping the hypnotic "Let Me Love You," featuring Lil Wayne. This paved the way for the dance-pop perfection of "Into You," which signaled that Grande was ready to storm the summer of 2016.
Ariana Grande - Into You (Official Video)
With a belting declaration of love that revolved around thudding EDM basslines, "Into You" is Grande and hitmaker Max Martin at their best. It contained all the hallmarks of a classic earworm, with Grande's breathy falsetto floating over the thick beats. Grande finished off the album's advance singles run with the retro-pop, uptown funk of "Greedy," a song given away with digital pre-orders and which featured a choir of her exuberant vocals over a slick bassline.
Dangerous Woman opens with the swinging doo-wop ballad "Moonlight," closely aligning with the sound Grande experimented with on Yours Truly. On the deep cut "Leave Me Lonely," she brought Macy Gray back into the public eye, the latter expertly delivering some Nina Simone theatrics that fit in with the dramatic nature of the song.
A mature transition
Keeping in line with the album's premise, Grande debuts her "adult" anthem, "Side To Side," with help from hip-hop's raunchiest queen, Nicki Minaj. Like many former child stars turned pop divas before her, Grande was consciously leaning into her "grown-up" phase, while at the same time side-stepping all the usual clichés that came with the territory.
One of the best pop and hip-hop collaborations of the decade, "Side To Side" capitalized on the dancehall trend of the time, with reggae riddims and plenty of sexual innuendo packaged in the campy imagery of the SoulCycle fitness craze. Just as Olivia Newton-John made her "body talk" in the iconic "Let's Get Physical" music video, Grande and Minaj's cardio-driven duet rode its way to the top of the charts, hitting No.4 on the Billboard Hot 100.
Ariana Grande ft. Nicki Minaj - Side To Side (Official Video) ft. Nicki Minaj
Grande followed "Side To Side" with another collaborative effort on the Future-assisted "Everyday." As trap-influenced pop started to gain more traction in the mainstream, "Everyday" helped fuel its dominance, paving the way for the trap leanings on her subsequent albums Sweetener and thank u, next.
Evolving the pop formula
Much of Dangerous Woman sees Grande playing with tempos, genres, and time shifts. "I Don't Care" finds her embracing orchestral R&B to forget a lost love, "Sometimes" ventures into more acoustic pop (a rarity for Grande), and "Bad Decision," "Touch It," "Knew Better/Forever Boy" and "Thinking Bout You" all rely on Grande's powerful pipes and EDM synth-pop production.
With her third album, Ariana Grande found success in evolving the pop formula she'd already established while venturing into uncharted, edgier territory. The gamble paid off, with Dangerous Woman debuting at No.2 on the Billboard 200 charts and notching her first No.1 album in the UK. It was clear that the ascending pop queen was just getting started.