How Modern R&B Revitalized Pop Music
Steeped in tradition while pushing music into new frontiers, modern R&B has infiltrated the mainstream and become the go-to sound for pop music.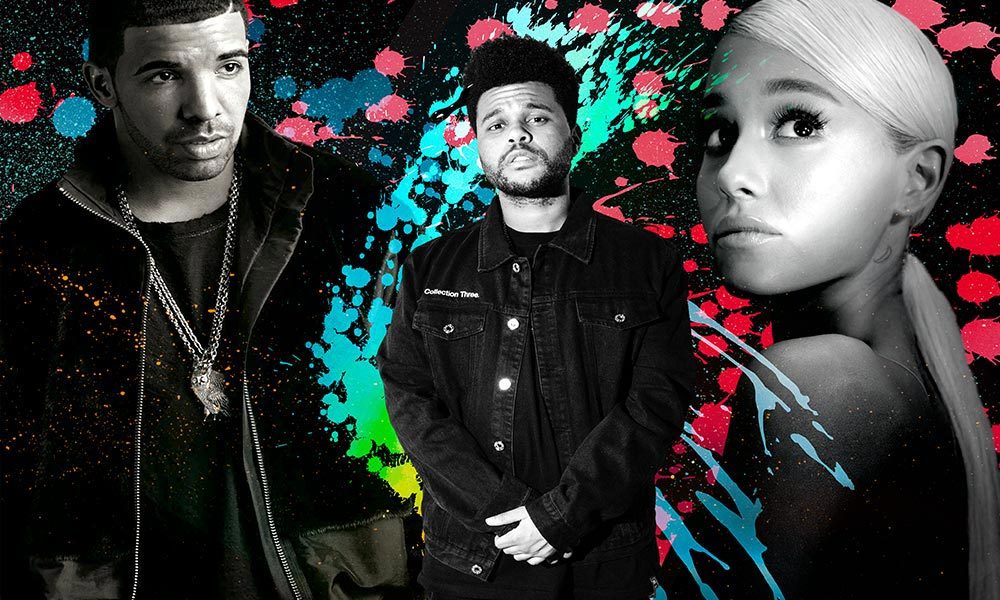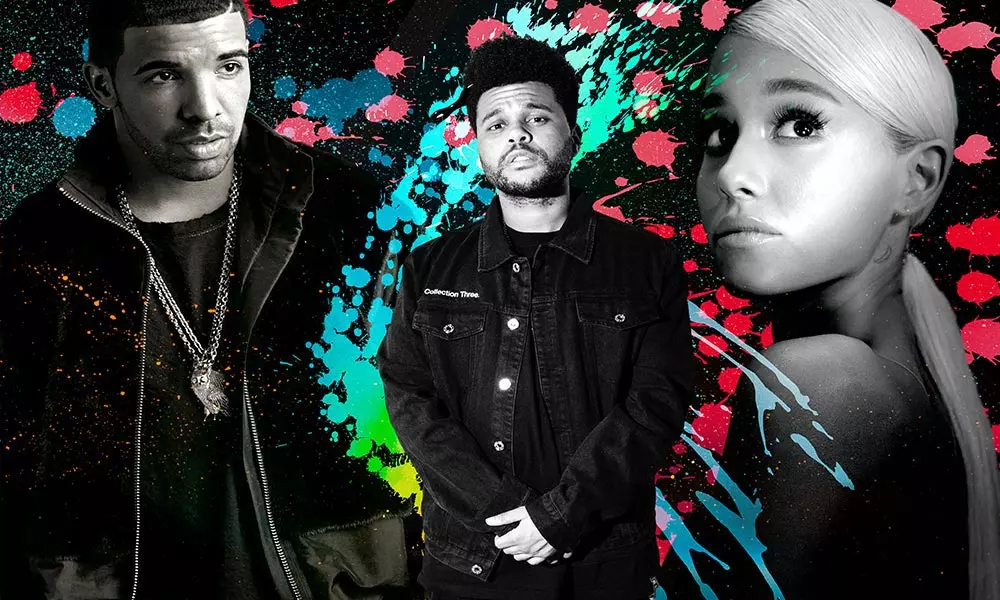 While awards ceremonies may not always have their finger on the pulse, they can tell us a lot about the current state of mainstream music. When, in 2018, Bruno Mars claimed three of the Grammys' top prizes – including Album Of The Year – for his album 24K Magic, it wasn't just a career milestone for the dance-pop phenom but the sign of a broader cultural shift: modern R&B artists suddenly found themselves free to get bolder with experimentation and diversification.
Yet while it reaps rewards today, it seems that in order for modern R&B to be given mainstream approval it has to recall old-school forms. 24K Magic may be a contemporary pop album, but it's also a sonic throwback: the title track is 80s-style funk reminiscent of The Gap Band, "That's What I Like" closely fits the revamped Motown soul of the 90s, as exemplified by Boyz II Men, and "Finesse" is an ode to New Jack Swing that dominated pop and R&B radio, respectively.
Other artists followed suit: Ella Mai's "Boo'd Up" placed a contemporary spin on 90s hip-hop soul, while Rihanna's "Love On The Brain" offered a modern-day advancement of doo-wop soul from the 50s and 60s. Both hit the Top 5 on the Billboard Hot 100 – a rare feat for most R&B-tinged singles.
Fast-forward a year to the 2019 Grammys. Though country star Kacey Musgraves took home the Album Of The Year award, two predominately R&B albums were nominated – HER's self-titled compilation and Janelle Monáe's Dirty Computer – along with several others heavily indebted to the style: Drake's Scorpion (the entire B-side of which is dedicated to R&B-skewing tracks), Post Malone's Beerbongs & Bentleys (a mix of trap-R&B, hip-hop and pop) and Kendrick Lamar's Black Panther: The Album (a mostly hip-hop soundtrack with soulful instrumentals and a few R&B cuts).
R&B isn't dead
Just as critics have prophesied the "death of rock," R&B received a similar misdiagnosis at the turn of the 21st Century. The reality, however, is that it just took a backseat to hip-hop and melodic rap. For those paying attention, modern R&B has remained highly innovative. Over recent decades, R&B has transformed from a genre with one distinct soulful sound into one with many divergent offshoots based on evolving vocal techniques, star power, and musical fusions.
HER stands among a crop of new faces taking over with a style of R&B that stems from poetic flow and songwriting. Among these newcomers, the artists finding strong pop success are SZA and Ella Mai. After years of releasing mixtapes and EPs on the indie circuit, their styles are now capitalizing on the hip-hop soul birthed by the likes of Mary J Blige in the 90s.
Ella Mai's "Trip" and "Shot Clock" exhibit how the style is making a return, as does SZA's appearance on "All The Stars" from the Black Panther album. Kendrick Lamar (whose "Pray For Me" also appears on the album) and his TDE label have been instrumental in utilizing their leading status in hip-hop to forge modern R&B hits for pop radio, following the model set out by The Weeknd's XO empire.
Kendrick Lamar, SZA - All The Stars
The British-born Mai, meanwhile, is just one of many global talents incorporating native sounds to set themselves apart. On the basis of tracks such as "Blue Lights" and "Where Did I Go," UK singer Jorja Smith is clearly Amy Winehouse's heir apparent, singing soulful songs in her native accent. Another rising talent is Kali Ulchis, whose sultry debut album, Isolation, showcases her Latin-American roots: she channels bossa nova on "Tyrant" (which features Smith) and leans into reggaetón on "Nuestro Planeta." Born in Miami but of Dominican descent, DaniLeigh has made waves with her latest release, The Plan, which sees her experimenting with trap and K-Pop on her single "Lil Bebe." Meanwhile, singer-songwriter and producer Kehlani fuses East Asian pop with 90s R&B on "Nights Like This," recalling anthemic female hits from the likes of TLC and Aaliyah.
DaniLeigh - Lil Bebe (Official Video)
Continuing its own domination over modern pop and dance music, Afrobeats has also influenced contemporary R&B, with Nigerian talents such as Davido and Wizkid bringing the native sound to US radio. It also makes a prominent appearance on Childish Gambino's viral track "This Is America," which takes aim at institutional racism over an Afrobeats groove.
Caught in a trap
One of the most disruptive forces in modern R&B has been trap music. Just as it infiltrated hip-hop and pop (see Ariana Grande's Sweetener) trap-R&B, or "trap&B", has become its own scene with its own stand-out talents. After breaking away from her girl-group days with Fifth Harmony, Normani teamed up with R&B ingénue Khalid on "Love Lies," fusing trap&B with quiet-storm soul to score a hit on the pop charts.
Another key figure on the scene is singer-rapper 6lack. After gaining traction with his debut album, Free 6lack, the Atlanta native followed up with 2018's East Atlanta Love Letter. Songs such as "Pretty Little Fears," featuring J Cole, blend old-school 90s R&B with trap&B. (See also: Arin Ray and the Trapsoul maestro, Bryson Tiller.)
6LACK - Pretty Little Fears (ft. J. Cole) [Official Music Video]
6lack's body of work embodies an atmospheric style of R&B that delivers a story arc on each of his projects. Many R&B artists are embracing this concept as opposed to dropping multiple singles that don't genuinely showcase their artistry or full potential. Janelle Monáe exhibits this on Dirty Computer, which not only occupies the realm of psychedelia-soul ("Screwed") and neo-soul ("I Like That"), but also serves as commentary on the state of black culture, queer identity, and womanhood ("Pynk" and "Django Jane").
Future funk
Artists that blend the soulfulness of traditional R&B with its splintered subsets (trap, chillwave, hip-hop, and electronica) have spawned the "future R&B" sound as we know it today, ensuring R&B's survival. As technology advances, R&B is also delving further into the ideologies and imaginations of futurism. Frank Ocean's groundwork on Blonde, and Rihanna's ANTI can be credited for pushing these abstract and avant-garde ideas into the mainstream.
But future R&B isn't just about high-minded ideas and Afrofuturism. It can also be incredibly ephemeral and camp. Only in today's culture can you turn a hip-hop soul track into a viral sensation, which is exactly what Doja Cat did with her gag-worthy "Mooo!," accompanied by DIY-style music featuring looping GIFs on a green screen. Another artist who has conceptually evoked futurism is singer-songwriter Tinashe, with her companion LPs Nightride and Joyride. The former featured a track entitled "Spacetime," while the latter had an album cover that depicted her as a motorized android.
Doja Cat - "Mooo!" (Official Video)
The realm of future R&B and soul continues to expand, with a diverse cast of voices and styles pulling it in all directions. Nai Palm, of the Australian quartet Hiatus Kaiyote, continues to be a muse for hip-hop artists who appreciate R&B tones in their own work. Meanwhile, the genre-defying Masego caught critics' attention for grounding his future soul sound in elements of his native Jamaican riddims, spawning what he calls "TrapHouseJazz."
Other disruptors in this space include Naji, a vocalist, producer, and sound engineer who has mastered the art of 808s and mellowed instrumentation on his collaborative EPs Act I and Act II. Synths have been a part of R&B since the funky electronic output of the 80s, and are now returning as the preferred tool of today's experimental artists. Snoh Aalegra, an emerging artist hailing from Sweden, opens her album Feels with an intro that distorts and chops her vocals, while the entirety of the album seems concocted in outer space, with cerebral synths and warped keyboards. Similarly, Atlanta songstress and 6lack label-mate Summer Walker balances trippy soundscapes with the warm sensibilities of live studio sessions on her breakout track "Girls Need Love."
Summer Walker - Girls Need Love (Official Music Video)
Breaking down boundaries
Hip-hop's return to more soulful approaches could be credited to Kendrick Lamar, particularly his game-changing 2015 opus, To Pimp A Butterfly. The album's critical success represented a seismic shift in what was considered mainstream music and led to a resurgence of conscious hip-hop. Incorporating free jazz, gospel, and spoken-word, it also introduced wider audiences to the foundations of black music.
To Pimp A Butterfly not only broke down stylistic boundaries, it encouraged hip-hop and R&B artists to follow suit, among them Smino (and his Chicago-based collaborators Saba and Noname), who easily toggles between rapping and singing, and deploys spontaneous harmonies alongside spoken-word moments. His styles is a sum of many parts, combining electro-funk with neo-soul and flow. While R&B radio is still dominated by more traditional Adult Contemporary tracks, it's clearly only a matter of time before you'll be hearing more from the new guard, as the likes of HER and Daniel Caesar get more airplay.
The resurgence of neo-soul in modern R&B can be attributed to the way that legends such as Erykah Badu and Bilal continue to insert themselves in contemporary culture. Bilal appeared on two songs from Lamar's To Pimp A Butterfly, "Institutionalized" and "These Walls." It's safe to say that his particular style, as laid out on his 2001 debut album, 1st Born Second, is shaping the modern R&B landscape: SiR, BJ The Chicago Kid, and Masego have voices that draw on the sharp tenor of Bilal's. Their music is grounded in an earthy, soulful presence and is reflective of man's existence in the present world.
Kendrick Lamar - These Walls (Explicit) ft. Bilal, Anna Wise, Thundercat
Despite his relatively young age, 21-year-old Khalid has a voice that recalls the folksy nature of Aaron Neville. Khalid's brand of emo-R&B appeals largely to millennials and Generation Z fans who connect to both romantic ambiguity and the struggle with self-identity – subjects that the likes of Bilal, Usher, and Carl Thomas captured effortlessly in the early 00s.
Post Malone, meanwhile, exemplifies how pop music has become dependent on the mainstream appeal of trap&B: his hit singles "Better Now," "Psycho" and "Rockstar" helped Beerbongs & Bentleys stay atop the streaming charts. As a subgenre, trap&B is the most accessible modern form of sex, drugs, and rock'n'roll in modern music. From Halsey's "Without Me" to Ariana Grande's "7 Rings," there has been a groundswell of major pop acts incorporating its sound.
Ariana Grande - 7 rings (Official Video)
As another kingpin in hip-hop, Drake used the B-side of Scorpion to highlight his impact on R&B over the past decade. The hazy cloud-R&B of "Peak" and "Doesn't Matter To Me" brings listeners back to the start of the 2010s, when Tinashe, The Weeknd, Frank Ocean, and Jhené Aiko were all establishing the foundations of that lucid sound.
It's on that same album's "After Dark" that he enlists the help of Ty Dolla Sign to not only to salute the quiet-storm radio format, but reinforce the state of R&B from a male viewpoint. Ty Dolla Sign was a dark horse in the "King of R&B" debate that Jacquees started towards the end of 2018; his ability to combine West Coast hip-hop and R&B with pop is a skill that's shared by the likes of Tory Lanez and Chris Brown, all of whom have dabbled in songs that draw from 90s R&B.
Return of the macks
Recent years have also seen the resurgence of 90s and early 00s icons releasing music adapted to today's trends while reminding listeners of their influential status. Tank's "When We" stormed adult R&B radio and streaming services alike; Amerie decided to revamp trap&B with her surprise albums 4AM Mulholland and After 4AM. Meanwhile, Beyoncé partnered with her husband, Jay Z, to form The Carters and bring high art to trap&B and post-70s R&B on Everything Is Love; Mariah Carey flexed her songwriting chops on the Mustard-produced "With You" and the Lil' Kim-sampling "A No No," from Caution; and Toni Braxton rebranded her style of adult contemporary balladry with the emotional "Long As I Live" on Sex & Cigarettes.
Toni Braxton - Long As I Live
In a genre as steeped in tradition as R&B, the old guard remains venerated both through sampling and stylistic homage. Leon Bridges carries the "King Of Soul" torch for Sam Cooke, while Charlie Wilson and Lalah Hathaway were both nominated for Grammys in 2019.
The return of R&B as an influential force brings with it a refocus on vibrant voices. The genre will always be defined by innovation and singers who can make you feel – no wonder it's where pop music gets all its good ideas. No matter how fragmented the genre may get, however, as long as a song has a soulful rhythm and a singer with something to say, there will always be a place for R&B.
Looking for more? Discover The Best Weeknd Songs: Career-Defining Tracks From The Starboy.