Sam Cooke
The soul singer and songwriter hailing from Chicago was known for his distinctive singing voice as well as his political activism.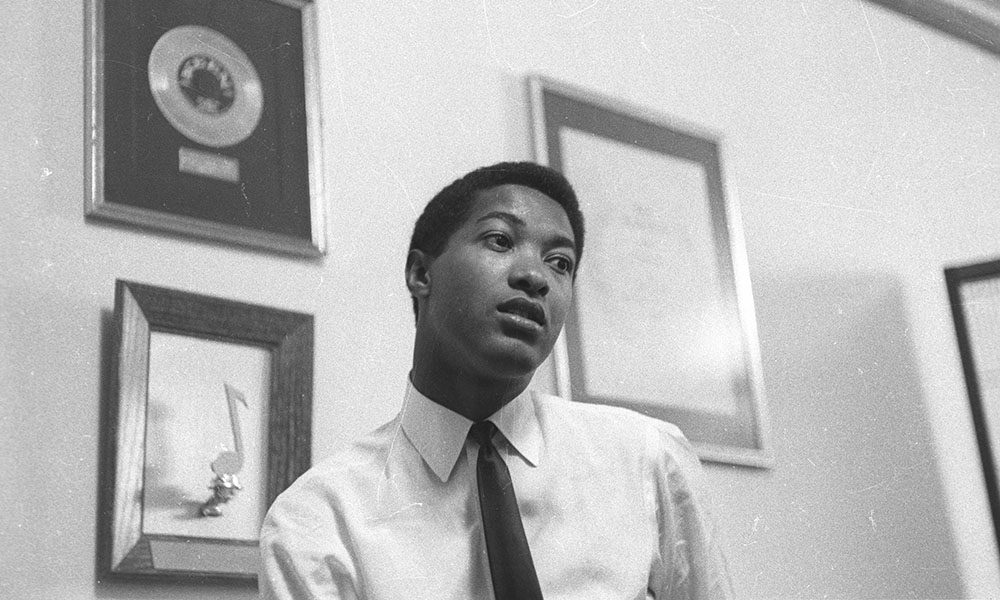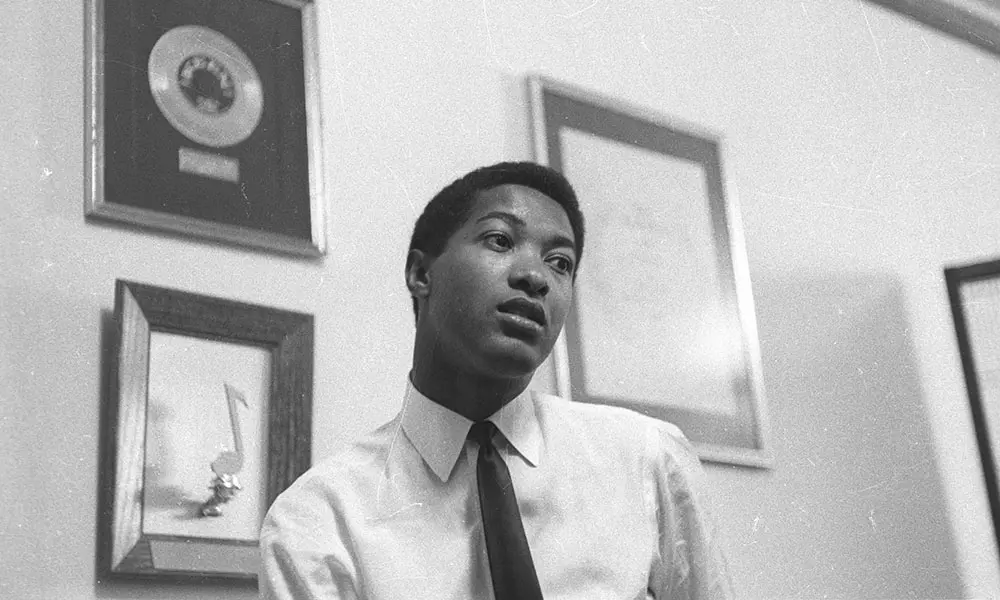 Though he only lived to be 33 (he was murdered in suspicious circumstances), the man born Samuel Cook left an indelible mark on the world of gospel and soul. So profound was his influence that he was bestowed with the honorific title of King Of Soul.
A pioneer in black music for sure, Sam Cooke, as he was professionally known, paved the way for the boom in 60s R&B. Most biographers have pointed out that Cooke's sublime styling, his smooth and creamy tenor with accompanying high and low ranges, paved the way for confident soul artists the likes of Marvin Gaye, Stevie Wonder and Otis Redding, but then he was just as revered by Aretha Franklin and Curtis Mayfield, with their differing palettes, and can also be seen (or heard) as a keystone for Rod Stewart and Art Garfunkel.
The important thing was that Cooke sang directly from the soul but never lost the power that came from his gospel upbringing. When all the ingredients fall into place, as they do on the civil-rights epic 'A Change Is Gonna Come' or the effervescent 'Bring It on Home to Me', resistance is futile. But there was also great sensuality at play in a classic like 'You Send Me'.
Given the unfortunate set of events that led to Sam's death in the most disagreeable manner – the actual identity of the assailant who shot him dead in a Los Angeles motel has never been proven, and accounts of Cooke's demise vary so wildly as to beggar belief – all we can truly say is that he was taken far too early, and at a time when soul music was moving towards new progressive areas, something that Cooke would presumably have enjoyed and mastered.
All the conspiracy theories can't alter his talent or diminish his status. He was posthumously honoured in many ways with a Grammy Lifetime Achievement Award in 1999, following an earlier induction into the Songwriters Hall Of Fame (Cooke was a prolific songwriter), as well as taking a place in the Rhythm & Blues Music Hall Of Fame in Cleveland, Ohio, as recently as 2013.
Samuel Cook was born in 1931, in deepest blues country in Clarksdale, Mississippi, also the hometown of John Lee Hooker, Eddie Boyd, Ike Turner, Son House and Junior Parker, among many other luminaries. The son of a preacher man who moved the family to Chicago in 1933, Sam was singing in church from an early age and joined a gospel group, the aptly named Soul Stirrers, in 1950.
That prescient meeting resulted in recordings for Specialty Records and concerts at which young Sam became the focus of attention. Debonair, handsome and always immaculately dressed, Cooke was groomed to follow the gospel-meets-rock'n'roll style of Little Richard, but he was far too laidback a cat for that. His first significant hit was 'You Send Me', which he cut in New Orleans and then Los Angeles. It topped the Billboard R&B and pop charts in 1957 and enabled him to set up the entrepreneurial label SAR Records in 1961. The imprint was a vehicle for The Valentines (Bobby Womack and brothers), Womack as a solo artist, Johnnie Taylor, Mel Carter, Billy Preston and others – though not Sam himself.
Given his increasing fame, it was natural for Sam Cooke to sign to RCA Victor, for whom he hit huge with 'Chain Gang', 'Cupid', 'Bring It On Home To Me' (featuring his friend Lou Rawls on backing vocals), 'Another Saturday Night' (later covered by Cat Stevens) and 'Twistin' The Night Away', the latter of which featured The Wrecking Crew and was lovingly covered by The Marvelettes in 1962 and Rod Stewart on his 1074 album Never A Dull Moment.
Cooke was typical of the time in that he recognised the value of singles: they were cheap for the fans and provided the fastest way to maintain popularity via airwaves and jukeboxes. On the other hand, his crossover appeal at a time when society in America was segregated along political, social and cultural lines made him stand out from the crowd. He had genuine popular appeal.
His debut album proper was 1957's Songs By Sam Cooke, on which he was backed by the Bumps Blackwell Orchestra (an important figure who passed on his arrangement and production skills, Robert "Bumps" Blackwell was an important figure who worked with Little Richard, Ray Charles, Quincy Jones and Sly Stone). Primarily a set of standards, the album includes Sam's gorgeous 'You Send Me' and a steady run of great covers of such chestnuts as 'Danny Boy', 'Ol' Man River' and 'Summertime'. The impression that he was a younger upgrade on Paul Robeson couldn't be denied, and Cooke stayed within the traditional pop milieu for 1958's Encore.
The following year's Tribute To The Lady (that lady being Billie Holliday) signalled a change of tack. Producers Hugo & Luigi encouraged Cooke to broaden his scope, and one can hear elements of changes to come in the opening 'God Bless The Child', though the ensuing jazz standards are equally memorable.
Cooke's final album for Keen Records features his own standard, 'Wonderful World', which led off 1960s The Wonderful World Of Sam Cooke. In that same year, Cooke signed to RCA and gave us his most arranged and sophisticated set to date, Cooke's Tour, a quasi-conceptual trip around the globe from Hawaii to Paris, Mexico to London. Combining an R&B core with Glenn Osser's arrangements for strings, the formula was repeated almost immediately on Hits Of The '50s and Swing Low, though in the latter's 'Chain Gang' one senses Cooke's desire to break away from the norm, even if the business encouraged him to steer clear of controversy.
1961's My Kind Of Blues released the valve as Cooke tackled Duke Ellington and Jimmy Cox while still keeping a weather eye out for the smooth croon events and jazzy pieces that kept him busy on the live circuit. However, by 1962, the pop world was shifting on its axis and Twistin' The Night Away both reflected the new dance craze and inspired Sam to return to songwriting. He also took pleasure in working with a different breed of musician, folks like Earl Palmer, Tommy Tedesco and the great René Hall, whose arrangements and conducting skills reinforced Sam's best album in that period. The soul genie was out of the bag.
The Best Of Sam Cooke covered obvious ground, and then it was back to relaxed moods on 1963's Mr Soul. That same year, Cooke released the magnificent Night Beat. Finally, he threw off a lot of the New York and Los Angeles shackles and made a stylistic return to his southern roots with sterling versions of 'Nobody Knows The Troubles I've Seen', Willie Dixon's 'Little Red Rooster' and Mississippi Fred McDowell's 'You Gotta Move' (later memorably covered by The Rolling Stones on Sticky Fingers). Perhaps the highlight is a take on T-Bone Walker's 'Mean Old World'. The ensemble is crisp and airtight behind Cooke, and the arrangements are box fresh. It's a great album.
The final LP to be released in his own lifetime was Ain't That Good News, two suites of mellow and tougher soul that include 'A Change Is Gonna Come', 'Another Saturday Night' (written during his final UK tour), the oft-covered 'Good Times' and, as a bizarre finale, the English – some say Appalachian – folk air 'The Riddle Song'.
'A Change Is Gonna Come' had appeared to Cooke virtually complete, as if in a dream, and he handed over the arrangement in its entirety to Hall – an unusual move since Sam was a noted perfectionist who was hands-on in the studio. Hall didn't let him down, integrating tympani, French horn, strings and a four-guitar section. While it's fanciful to believe that Cooke had intimations of his impending mortality, the autobiographical struggle of the African-American race cut through the lyric. He could hardly have written a better epitaph.
Other albums of considerable interest are Live At The Harlem Square Club 1963, on which he really let's rip in front of an ecstatic Miami crowd. Anyone who assumed that Sam only did supper club and polite R&B was in for a shock when this performance was finally released in 1985, and it is now considered to be one of the finest live soul albums ever made.
If you happen to be lucky enough to wander past a jukebox, hope and pray you find something by Sam. A little 'Wonderful World' is bound to lift the spirits.
Words: Max Bell
Format:
UK English