Otis Redding
The Georgia R&B singer-songwriter is often considered one of the greatest R&B musicians of all time.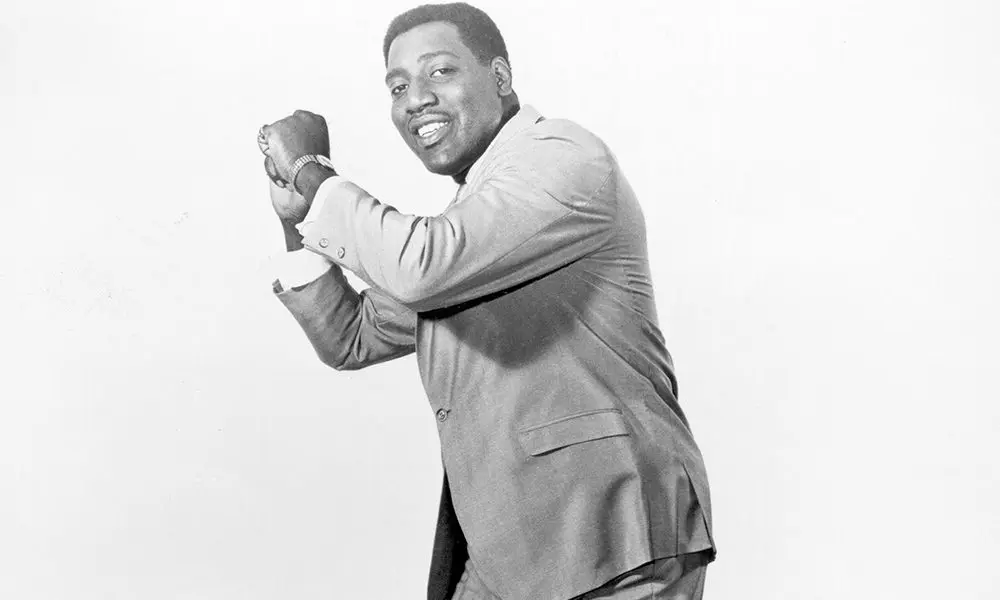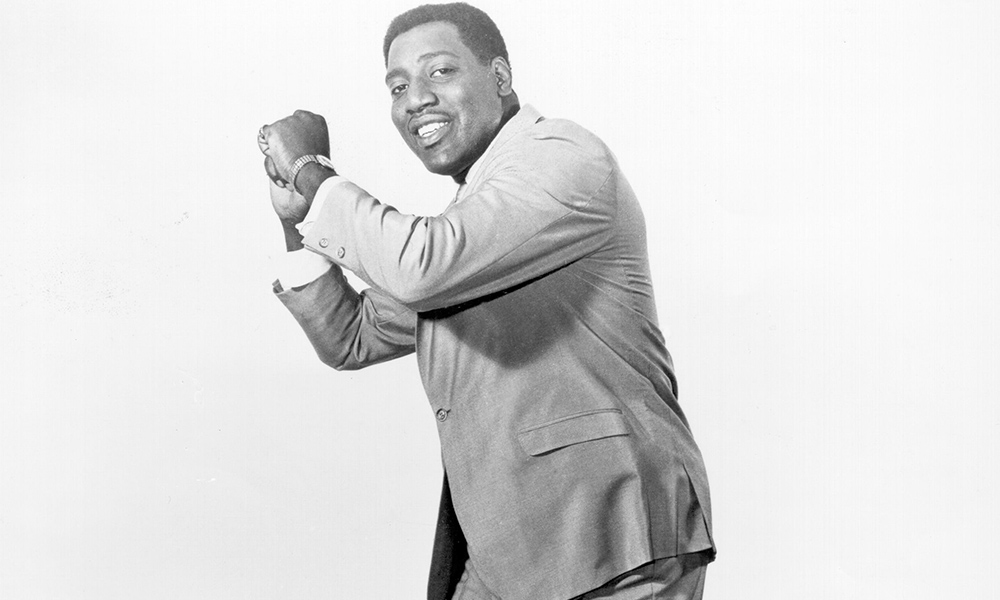 Had he lived, The King Of Soul, Otis Redding, would have been 76 on 9 September 2017. To honour his memory, an all-star event featuring band colleagues Steve Cropper and Eddie Floyd, and like-minded artists Chuck Leavell, St Paul & The Broken Bones and others, gathered for An Evening Of Respect: A Musical Tribute Concert at the Macon City Auditorium, in Georgia, on 12 September. It was the culmination of a strong if events, including Otis Redding Day, a film and photographic exhibition, and related affairs that accentuate the esteem in which Redding is still held, though he died almost 50 years ago, in December 1967.
The man who epitomised the sound of Stax Records, and who brought soul music from the southern states to Europe and beyond, will forever be associated with '(Sittin' On) The Dock Of The Bay', whose posthumous release and worldwide success underlined a talent without equal in his own musical sphere. A Grammy Lifetime Achievement Award and induction into both the Rock And Roll Hall Of Fame and the Songwriters Hall Of Fame are further testimony to not only the grief but also the affection in which Otis was – and still is – held.
His other signature tunes are many, but 'Respect' and 'Try A Little Tenderness' are evergreens, while a necessarily brief but marvellous album discography released during his lifetime, including 1966's Complete & Unbelievable: The Otis Redding Dictionary Of Soul – where you'll find his electrifying and audacious version of The Beatles' 'Day Tripper' – has been lovingly expanded by a sequence of vintage live performances and dozens of compilation packages, at least two of which have gone platinum. Further adding this to the illustrious pile is Live At The Whiskey A Go-Go: The Complete Recordings, a 6CD document of the seven sweat-drenched sets that he played, across a mere three days, at the iconic Los Angeles venue.
The posthumous Dock Of The Bay album itself became the first such recording to hit No.1 on both sides of the Atlantic. Indeed, so loved was Otis in the UK that Melody Maker readers voted him top vocalist of 1967, breaking Elvis Presley's 10-year streak. Secular and spiritual at once, Redding's appeal is emotionally universal, his voice crossing borders and hitting the heart.
The Beatles were avid fans (George Harrison's playing on 'Drive My Car' was influenced by 'Respect'), while swathes of Rubber Soul (note the punning title) and Revolver were impacted by Otis, notably Paul McCartney's 'Got To Get You Into My Life'. The Fabs sent a limousine to pick Redding's entourage up from London Airport in April '66; Bob Dylan offered him an alternative version of 'Just Like A Woman'.
Other artistes who have immersed themselves in Redding's soul include The Doors (whose Soft Parade track 'Runnin' Blue' name-checked the man), The Grateful Dead, Led Zeppelin, Lynyrd Skynyrd, The Allman Brothers Band and Janis Joplin from the wider rock world; from the R&B planet, you'll hear his magic addressed by Al Green, Etta James and Marvin Gaye. Redding wowed the fans at the legendary Monterey Pop Festival in 1967 and created mayhem when he appeared at the Fillmore West, where venue owner Bill Graham avowed: "That was the greatest show I ever put on in my entire life."
Born Otis Ray Redding, Jr, in Dawson, Georgia, on 9 September 1941, he was the son of a former sharecropper turned air-force-base worker and occasional preacher, Otis Redding, Sr. A regular church singer in the projects of Macon, young Otis was far more than proficient as a guitarist and a pianist. Citing Little Richard and Sam Cooke as early influences (their contrasting styles bookending Redding's own), Otis could be heard in teenage outfits Pat T Cake And The Mighty Panthers and The Upsetters, touring the so-called chitlin' circuit, where Afro-American rock'n'roll was the order of the day alongside more religious fare.
A breakthrough moment came when he played and sang on 'These Arms Of Mine' and came into contact with Booker T & the MG's, before meeting soon-to-be regular producer Jim Stewart. A tough learning curve where hard graft was the order of the day, Redding wasn't an instant success but, nevertheless, he impressed Stewart and won a deal with Volt, who released 'These Arms Of Mine' and saw it soar into the charts in late 1962.
A year in the making, debut album Pain In My Heart was released in 1964 and can be viewed as a blueprint for even better things to come. Allen Toussaint (credited under his pseudonym Naomi Neville) provided the opening title track, while the remainder of the album was a fabulous fusion of contemporary soul and rock, featuring 'Stand By Me', 'You Send Me', 'Louie, Louie' and 'Lucille' among telling originals 'Hey Hey Baby', 'Security', the classic 'That's What My Heart Needs' and the hit single. Backed by the cream of Booker T's crop as, well as the horns of Wayne Jackson, Charles Axton and Floyd Newman, it was evident that a major talent had arrived.
Redding's astonishing power and energy, allied to his control and simmering sensuality, were even better represented on The Great Otis Redding Sings Soul Ballads. A definitive take on Roosevelt Jamison's 'That's How Strong My Love Is' kicks off this slab of '65 Southern soul and by the time the listener arrives at the closing 'Mr Pitiful' (co-written by Cropper and Redding) the addiction is manifest. Small wonder this became the mod boys' and girls' must-have album of that marvellous summer – of course, they were also enamoured of Otis' look: his ultra-fashionable Tonik mohair dark-blue suits and effortless chic.
Also released in 1965, Otis Blue/Otis Redding Sings Soul is simply essential. In part, a tribute to the recently deceased Sam Cooke – check 'Change Gonna Come', 'Shake' and 'Wonderful World' – this disc showed how the man was expanding his repertoire to include The Rolling Stones' '(I Can't Get No) Satisfaction' and the bluesy BB King epic 'Rock Me Baby', though fanatics will always major on the monumental power and plaintive pleading of 'Respect'. As outrageous as his live shows were at this time, Redding also found space for the sweetest ballads ('My Girl') and the deeply spiritual ('You Don't Miss Your Water'). Discover this album immediately and enjoy at leisure. Isaac Hayes and David Porter assisted producer Jim Stewart and the new wraparound Stax crew sound is a noticeable update on what had come before.
The Otis A-Team were all on hand for 1996's The Soul Album, now augmented by Booker T's at the console. While latent psychedelia was sweeping the US and Europe, Redding stayed true to his Memphis deep-soul roots, turning in a remarkable reading of James "Slim Harpo" Moore's 'Scratch My Back', ripping through the dance classic '634-5789 (Soulsville USA)' and maintaining his faith in Cooke by covering 'Chain Gang'. A touch of Motown cropped up on 'It's Growing', but the charm here may be the Depression-era standard 'Nobody Knows You When You're Down And Out'.
Now he got serious. Often cited as the finest album ever made in Memphis, Complete & Unbelievable: The Otis Redding Dictionary Of Soul was released shortly after Redding's 25th birthday. Backed once more by Booker T & The MG's (Booker T Jones, Steve Cropper, Donald 'Duck' Dunn and Al Jackson, Jr), young pianist Isaac Hayes and The Memphis Horns, Otis didn't hold back. High-voltage vocals aside, Redding's craft as an interpreter was second to none. He took an old Tin Pan Alley standard such as 'Try A Little Tenderness' (he updated Aretha Franklin's gospel version and Sam Cooke's supper-club treatment) and 'Tennessee Waltz' (a hokey country standard popularised by Patti Page) and sat them next to an electrifying version of 'Day Tripper' without missing a beat. The first example of truly modern soul music, the album inspired his protégé Arthur Conley, William Bell, Marvin Gaye, The Temptations and Stevie Wonder – and paved the way for new cosmic R&B. Though not his biggest seller, Complete & Unbelievable enhanced Otis' reputation to the extent that he was generally recognised to be the greatest pop singer on the planet.
Redding also crossed over: white rock audiences revered his records and the 1966 Whisky A Go Go residency paved the way for his appearance at Monterey Pop: a performance as pivotal as The Jimi Hendrix Experience's. Both The Beatles and the Stones often cited him as an artist they looked up to; McCartney's future wife Linda Eastman had also photographed the singer playing acoustic guitar and pulling an Elvis pose.
One reason why The Allman Brothers relocated to Georgia was that it was Otis' hometown. They too were smitten by his Dictionary Of Soul and played it non-stop while making their early Southern rock album as Hour Glass; both The Grateful Dead (the "Pigpen" era) and, later, The Black Crowes, covered 'Hard To Handle'. The rock and soul axis became the norm thereafter: Steely Dan later viewed Otis as The King Of Soul and Talking Heads borrowed 'Fa-Fa-Fa-Fa-Fa (Sad Song)' for 'Psycho Killer': a new wave Stax-Volt homage in essence.
For King & Queen, Redding teamed up with Carla Thomas. Swooping through the Stax-Volt epic 'Knock On Wood', the soul music royalty cosied up for 'It Takes Two' and the divine 'When Something Is Wrong With My Baby', though the big hit was the often overlooked 'Tramp'.
Redding's trip to London and beyond gave us Live In Europe, a lightning-bolt summation of his stage set, and then came that song, '(Sittin' On) The Dock Of The Bay)', penned in downtime on a houseboat in Sausalito. Three days after recording finished, Redding's charter plane crashed into Lake Monona, outside Madison, Wisconsin, killing him and six others.
Like the single, the posthumous album, The Dock Of The Bay, rightly topped the charts in both the UK and US. Mostly culled from single material, it was followed by a sequence of rescued masters that gave us The Immortal Otis Redding (1968), while In Person At The Whisky A Go-Go (the first album culled from the master tapes that make up Live At The Whisky A Go-Go: The Complete Recordings) soon followed, chased down by the more gospel-flavoured set of Love Man and the full-tilt Tell The Truth. Elsewhere, Historic Performances Recorded At The Monterey International Pop Festival gave Hendrix and Redding a side apiece. It's another unique document.
Further Whisky and Monterey collections arrived later, while, for anthologies try The Dock Of The Bay: The Definitive Collection, Very Best Of or Soul Legend, or find a vinyl copy of The History Of Otis Redding, spookily issued a month before his death.
Producer Jim Stewart came closest to fully explaining the man: "Otis was a force of nature who wrote his own horn lines and made them super difficult. His sheer presence shone through. He was master of groove and rhythm and famously lost pounds recording his music.
Otis was like a magic potion. When he walked in the studio lit up and all the worries and problems just vanished. You knew something good was going to happen. He was totally creative. Everybody wanted to be there when Otis walked in. It was like magic."
Words: Max Bell