Motion Picture Mixtape: Music Discovery Through Film Soundtracks
With the right song, at the right moment, great film soundtracks can sear a cinematic moment into your mind forever. Here are just a few of our favorites.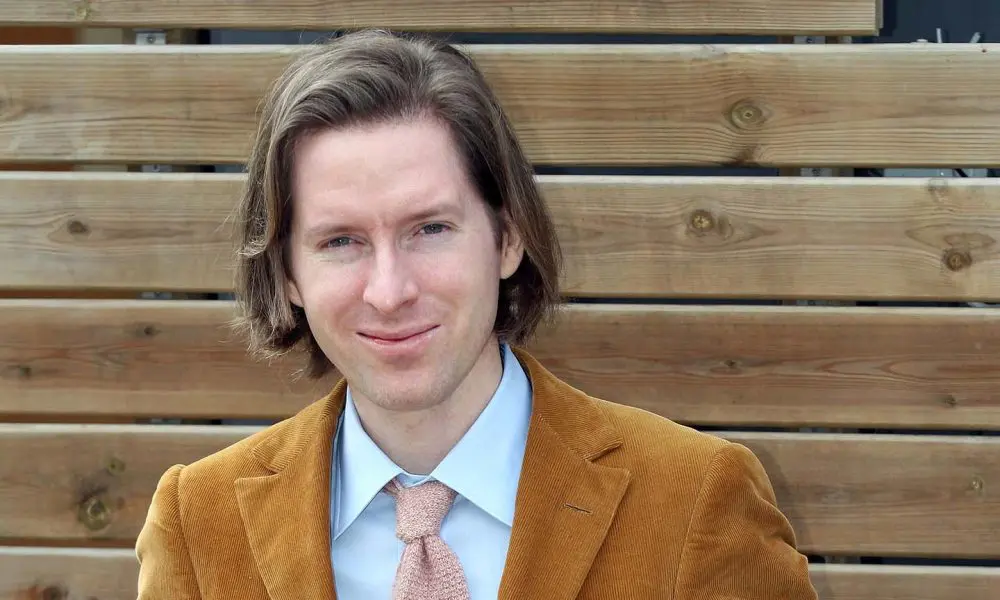 While original film scores are tailor-made for visuals on screen, creating the perfect soundtrack is an art unto itself. With the right song, at the right moment, it can convey what a character is feeling, hint at a deeper theme, or sear a cinematic moment into your mind forever. The best film soundtracks can act as a snapshot in time, capture a specific musical era, or shed light on the songs from yesteryear and recontextualize them for a modern age.
In the pre-Napster and streaming days, soundtracks served as de facto mixtapes for music discovery. Whether they came pre-packaged with hip, underground artists or a strategic selection of vintage tracks brought back to light, it was simultaneously a creative and marketing tool that often catered to younger audiences. Soundtracks also served as a piece of film memorabilia, letting audiences replay the best moments of film in their head before it was released on video.
With a renewed popularity in soundtracks in recent years, thanks to the likes of big blockbusters embracing the medium, here's a look at some of the best film soundtracks that put music front and center.
John Hughes
For many, the conversation around film soundtracks begins and ends with John Hughes. The beloved director not only chronicled teenage existentialism on screen but gave it its own enduring mixtape. With Judd Nelson's defiant fist in the air, Simple Minds' "Don't You (Forget About Me)" became the official anthem of a generation. With his penchant for new wave hits the likes of OMD's "If You Leave," "If You Were Here" by The Thompson Twins and, of course, The Psychedelic Furs "Pretty In Pink" (which he named his 1986 film after), Hughes reimagined suburbia as an exotic setting, rife with rediscovery and stylishly dressed adolescents.
Orchestral Manoeuvres In The Dark - If You Leave (Official Music Video)
Sandwiched between INXS, The Smiths, and Echo And The Bunnymen, is the iconic scene of Jon Cryer reaching ecstatic fits to Otis Redding's "Try A Little Tenderness" in Pretty In Pink, a song which didn't even make the soundtrack but remains an indelible part of the film. The same could be said for Wayne Newton's "Danke Schoen," a then 20-plus-year-old song that suddenly became the hottest thing since sliced bread when Matthew Broderick performed it in the parade scene in Ferris Bueller's Day Off. Hughes' affinity for classic R&B and lip-synching also gifted audiences with John Candy bopping along to Ray Charles' "Mess Around" in Planes, Trains And Automobiles, a hilarious scene not to be attempted at home.
While Pretty In Pink remains the quintessential teen movie soundtrack, Hughes' previous film, Weird Science, and its accompanying soundtrack made up for its questionable gender politics with killer music. From Mike Oldfield's "Tubular Bells" to the theme song by Oingo Boingo and "Tenderness" by General Public, which previously made an appearance in Sixteen Candles and later on in another coming-of-age film, Clueless.
Clueless
Another perfect distillation of American class consciousness, teen romance, and youth culture – with an Austenian twist – Clueless reinvigorated the teen film genre, and its genre-spanning soundtrack covered all the scenes of the decade, including alt.rock, pop, rap, ska, and retro covers (though, noticeably, no grunge). The platinum soundtrack is stacked with Capitol artists (thanks to a famous $1 million advance from the label) that includes Counting Crows covering The Psychedelic Furs' "The Ghost In You," Luscious Jackson, pop-punks Smoking Popes, Coolio (who'd been enjoying a soundtrack boost from the film Dangerous Minds) and even a nod to the Britpop phenomenon at the time with teen anthem "Alright," by Supergrass.
In addition to some great covers of Mott The Hoople's "All The Young Dudes" and Kim Wilde's 1981 hit "Kids In America," Clueless appealed to the more indie crowd, including the college radio staple Velocity Girl's "My Forgotten Favorite," and even Radiohead, who contributed an acoustic version of "Fake Plastic Trees" despite being described as the "maudlin music of the university station." The enduring popularity of the Clueless soundtrack is also heavily indebted to music supervisor Karyn Rachtman, who was responsible for curating other great soundtracks of that time, including Boogie Nights, Reservoir Dogs, and Pulp Fiction.
Quentin Tarantino
If John Hughes was the grand architect of 80s film soundtracks, then Quentin Tarantino was the auteur of 90s soundtracks. How else do you explain Harry Nilsson's "Coconut" being in regular rotation at college parties in 1992? Based on his filmography, it's clear Tarantino was not only a careful student of classic cinema but also of classic albums. In this way, he owes more to Martin Scorsese than John Hughes, picking up the former's knack for finding a classic song, only to completely redefine its meaning through its – often grisly – use on screen.
As Tarantino explained in the liner notes to The Tarantino Experience: Ultimate Tribute To Quentin Tarantino album, "When I have an idea for a film, I go through my record collection and just start playing songs, trying to find the personality of the movie, find the spirit of the movie." This reverse-engineering has resulted in Dick "King Of The Surf Guitar" Dale's "Misirlou" during the opening of Pulp Fiction, turned Nancy Sinatra's "Bang Bang (My Baby Shot Me Down)" into a revenge ballad, and explains why you feel a twinge of pain every time you hear "Stuck In The Middle With You" by Stealers Wheel.
Stuck In The Middle With You
Cameron Crowe and beyond
Throughout the 90s, directors became synonymous with a musical signature in a bid to further establish their authenticity with a slick soundtrack. Rolling Stone writer turned writer-director Cameron Crowe picked up the mantle of Hughes and expertly soundtracked the awkward passage to adulthood with films such as Say Anything, the flannel-heavy Singles (whose soundtrack featured Chris Cornell performing as the fictional Poncier and his semi-autobiographical Almost Famous, about a fictional 70s stadium rock band that had teenagers once again singing along to "I've Seen All Good People" by Yes and gave Elton John's "Tiny Dancer" a renewed boost in popularity.
For many teenagers, film soundtracks offered a gateway to a scene they otherwise might not have explored. Budding punks dreamed of leaving the shackles of the suburbs while listening to LA hardcore band The Fear off SLC Punk!, skater kids ate up every Kevin Smith release (Clerks and Mallrats among them) while others grooved to Kid 'N Play and Public Enemy cuts on the House Party soundtrack. Not to mention that nearly every teenager owned a copy of Empire Records and incorporated "Damn The Man" into their vocabulary.
Film soundtracks were also essential in breaking foreign artists overseas. Would The Verve and Placebo have made such a splash stateside without appearing on the Cruel Intentions soundtrack? Would UK electronic act Underworld be a household name in the US without Trainspotting?
Another seminal teen drama that served as a springboard for international talent was 10 Things I Hate About You. The 1999 rom-com repackaged Shakespeare's Taming Of The Shrew for the late 90s generation, and introduced America to two of Australia's newest imports: Spiderbait and Heath Ledger. Spiderbait's "Calypso" first appeared on their 1996 album Ivy and the Big Apples and reached No.13 on the ARIA singles chart, but when it appeared in a key scene in the film three years later, it was on everyone's radar.
Art house cinema was also fertile ground for film soundtracks. Paul Thomas Anderson brought disco back in the 90s on Boogie Nights, The Coen Brothers birthed the ultimate stoner soundtrack with their use of Kenny Rogers' "Just Dropped In (to See What Condition My Condition Was In)," The Gipsy Kings' cover of "Hotel California" and lots of Creedence Clearwater Revival on The Big Lebowski. And let's not forget Baz Luhrmann's ambitious remake of Romeo + Juliet as teenage SoCal heartthrobs that contained two volumes' worth of The Butthole Surfers, Garbage, Radiohead and other 90s favorites.
The trend would continue well into the 00s, with other indie film darlings meticulously crafting film soundtracks as a showcase for their impressive musical taste. It's impossible to listen to Air's dreamy "Playground Love" without thinking of Sofia Coppola's The Virgin Suicides, or the obscure Bollywood track "Jaan Pehechan Ho," from the film adaptation of Daniel Clowes' beloved graphic novel Ghost World.
Wes Anderson
But the true tastemaker of soundtrack music in the post-00s was Wes Anderson. Since his debut film, Bottle Rocket, Anderson and his dream team, made up of music supervisor Randall Poster and composer and Devo legend Mark Mothersbaugh, have used music to construct the whimsical worlds and characters you see on screen. Rarely has there been a filmmaker that's so inseparable from his music, making Anderson cinema's ultimate sampler.
Wes Anderson: Soundtrack Supercut
Like Tarantino, Anderson often chooses his music first before filming and constructs characters and narratives around his selections, making his scenes come across like music videos for more obscure artists that time forgot. For Rushmore, he delves into the lesser-known acts of the British Invasion, including Unit 4 + 2, The Creation, and Chad And Jeremy. For The Royal Tenenbaums, what else would disaffected urbanites listen to other than Nico, Elliott Smith, and Nick Drake? But perhaps his most inspired move was to cast Brazilian singer-songwriter Seu Jorge as the singing sailor in The Life Aquatic With Steve Zissou. The movie may have flopped, but Jorge's acoustic samba renditions of David Bowie songs in Portuguese were a hit.
The streaming age
When the physical soundtracks market started to dry up in the 2010s, music supervisors and labels no longer had the big budgets to commission original songs. Enter streaming services and the resurgence and redemption of film soundtracks. With the right sync license, older and current artists get to simultaneously introduce their music to a new set of fans and have moviegoers explore their wider discography. Just in 2017, the classic rock-driven Guardians Of The Galaxy Vol.2 soundtrack became the first soundtrack album made up entirely of previously released songs to hit No.1 on the Billboard charts.
Glen Campbell - Southern Nights (Live)
With the success of Guardians…, other directors followed suit, including Edgar Wright's Baby Driver (though Wright previously had a strong track record of great soundtrack albums, including Scott Pilgrim Vs the World, featuring original songs by Beck, and Shaun Of The Dead). No matter what the medium: be it an old LP of The Graduate, He Got Game on cassette, or your 24 Hour Party People CD, you can rest easy that film soundtracks are alive and well.
Looking for more? Discover the 50 Best Film Scores Of All Time.