'Toy Story': How Randy Newman Provided The Perfect Soundtrack
Pixar's groundbreaking movie was given an extra dimension by its timeless songs.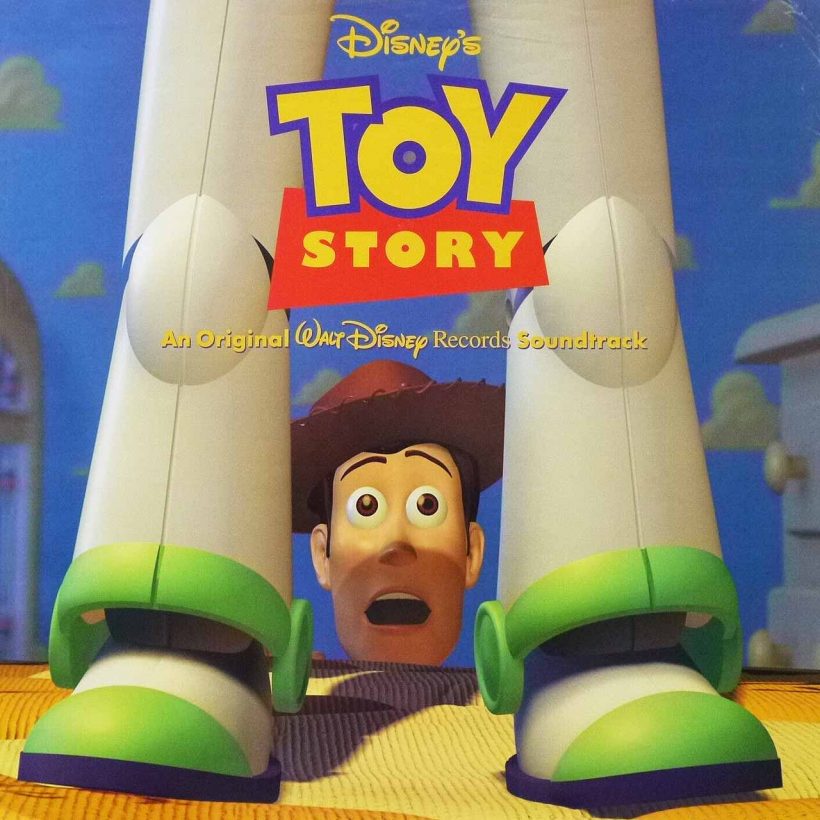 On its release in 1995, Toy Story represented a new dawn in filmmaking. Pixar Animation Studios' first feature film was also the first fully computer-animated movie – a gargantuan challenge for the studio and a massive leap forward for filmmaking. In the documentary, The Making Of Toy Story, executive producer Ed Catmull sums up how revolutionary Toy Story was, "This was the holy grail of computer graphics – to get to the part where you could do a feature film."
Technology aside, Toy Story was also a new kind of animated movie. Though released by Walt Disney Pictures, it established a blueprint for future Pixar releases: Based on an original story, packed with razor-sharp dialogue that included jokes firmly aimed at adult viewers, and of, course, state-of-the-art animation.
Listen to the Toy Story soundtrack on Spotify or Apple Music now.
Given all this, Pixar was determined that the music of Toy Story set it apart. As the co-writer of all four Toy Story films Andrew Stanton told The Ringer in 2022, "We wanted to prove you could make different movies and different tones and different styles in animation other than a giant Broadway musical fairy tale… I remember we were very adamant: no songs, no songs, no songs… [Disney] said, 'You've got to have songs.'"
Chris Montan, then head of music at Disney, understood where Pixar were coming from and suggested that songs could be used to further the plot by playing over scenes, rather than having characters breaking into song, citing The Graduate as an example. Stanton reflected, "We felt that was still fresh and so we felt it was a worthy compromise."
I Will Go Sailing No More
The movie's director John Lasseter emphasized the importance of music from a storytelling perspective in a 2001 interview with The Guardian, "I have a fundamental belief that everything in a movie – the way it looks, the sound, the music – is all in the service of a story. If you can't say why it doesn't help the story, it should be out of the picture. Songs do serve a really good purpose. They can express an emotional furthering that talk can't do quite so well."
Randy Newman was the perfect fit for the film. One of the few songwriters capable of balancing sentimental nostalgia and acerbic wit in the same song, Newman had also written countless film scores and his knack for warm, rootsy Americana would offset any coldness audiences might feel from the computer animation. "Randy sells sincerity through insincerity," Stanton told The Ringer, "Which I felt was exactly who we were… When he gets to the truth and the beauty of something, it's earned… There's nothing manipulative about it."
Newman was typically wry when remembering Pixar's pitch in a 2019 interview: "They told me the story… they sort of think at Pixar that I'm a specialist in emotion, which actually is what music does, is the best thing it can do. So those scenes at the end, I think they wanted me, particularly for those, when Woody makes a decision and people don't know what's going on and hugging each other and all that. Because I'm so full of warmth as a person, you know? [laughs]." The songwriter was more serious when he opened up to NPR about his initial feelings on accepting the job, "It started a terror in my stomach, you know, that it was so different from what I'd done."
He needn't have worried. As Pixar suspected, Newman's songs provided Toy Story with an emotional heft that resonated with audiences young and old. Newman had always had a rare skill for writing from the perspective of others – from those with delusions of showbiz grandeur ("Simon Smith And His Amazing Dancing Bear") to drunks professing their love ("Marie") and even a higher power ("God's Song (That's Why I Love Mankind)"). He took the same empathetic approach to the characters of Toy Story, giving the playthings that populate a childhood bedroom character and humanity. He later told NPR, "You have to take their [the toys'] feelings, their emotions, seriously. It's not unimportant when somebody's feeling bad."
The songs didn't come easily though, as Newman told MOJO in 1999, "The only thing in my life that's really hard – in terms that people who have real jobs wouldn't sneer at – is writing a score for a movie. That's hard – every day, 12 hours from 7am to whatever at night. Toy Story was the hardest yet, but with all of them, you don't have any time to do anything else. The next step up in hardness would be real work, like threading pipe or laying cement."
Newman wrote Toy Story's instrumental score, along with three new songs that added an extra dimension to the movie. "Strange Things" was an upbeat marvel that fused elements of surf-rock, Mariachi, and circus music as Newman sang of toy cowboy Woody's feelings that he'd been usurped. Meanwhile, the heartstring-tugging "I Will Go Sailing No More" spoke of dreams withering on the vine as it soundtracked Buzz's realization that he is a mere toy.
You've Got a Friend in Me
But Toy Story would be hard to imagine without its theme song, Newman's "You've Got A Friend In Me." The song offers reassurance at times of adversity ("You've got troubles, and I've got 'em, too/There isn't anything I wouldn't do for you/We stick together and we see it through/'Cause you've got a friend in me"), echoing the friendship between Woody and Buzz that develops throughout the movie. Newman explained how he wrote the song to the Los Angeles Times in 2011, "They said, 'Emphasize the friendship, the special friendship, between Woody and Andy.' And they mentioned that a bunch of times. And then I always ask for adjectives, like fast, slow, friendly. Just like that, non-musical ones, you know? And so I just said, 'You've got a friend, you've got a friend, you've got a friend in me' and just shuffled along."
"You've Got A Friend In Me" established Randy Newman as the bittersweet and careworn sound of Pixar and played an enormous part in Toy Story becoming one of the most commercially and critically successful animated films of all time. Tom MacDougall, executive vice president of music at Walt Disney Studios, summed it up when he told NPR in 2019. "I would say Randy is as important as Tom Hanks or Tim Allen… If we didn't have his music in there, you would feel it, for sure. And you might not even want to make it without him."
Listen to the Toy Story soundtrack on Spotify or Apple Music now.