Elliott Smith
His songs were candid expositions of the human psyche and while he delved into depression and addiction he usually came up with a bittersweet riposte that encouraged those who believed in him to imagine that he might find solace and light at the end of his dark tunnel.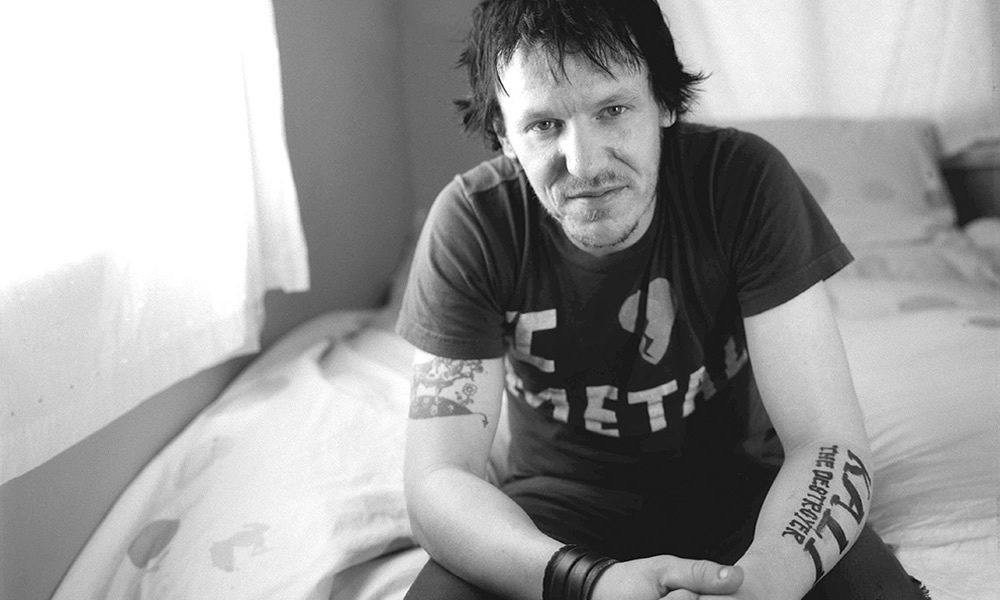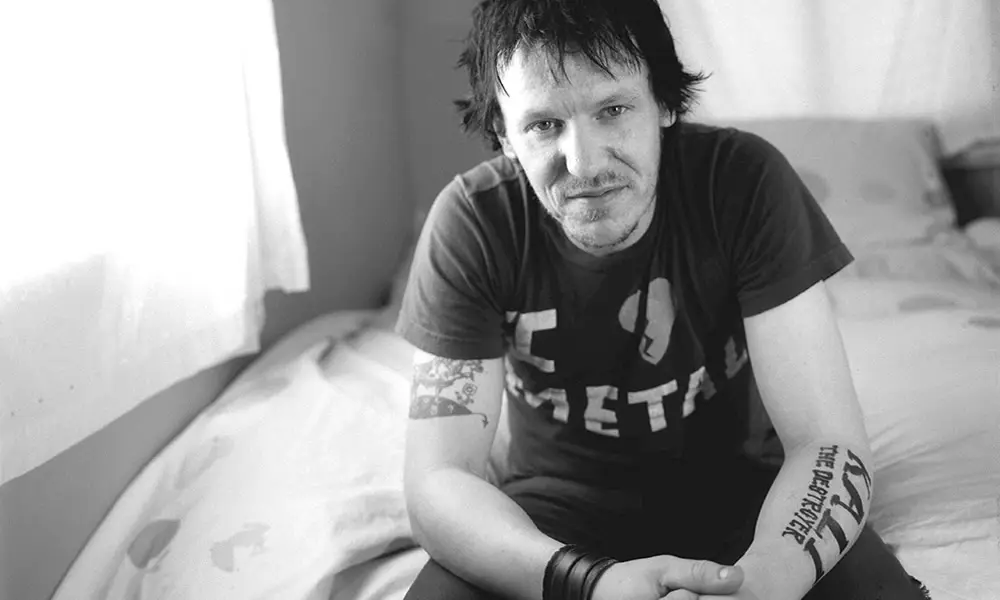 The all-too-brief life and career of Elliott Smith, who died in mysterious circumstances in Echo Park, California, aged 34, accounts in part for the strength of his cult following but while his tragic allure is bound up in his image that should not detract from the excellence of the work he created and left behind. Indeed so prolific was Smith that his posthumous releases are pored over as eagerly as the fine discs he released between 1991 and 2000. Describing himself once as "the wrong sort of person to be really big and famous" Smith proved to be the epitome of the tortured artistic soul.
His songs were candid expositions of the human psyche – his mostly – and while he delved into depression and addiction he usually came up with a bittersweet riposte that encouraged those who believed in him to imagine that he might find solace and light at the end of his dark tunnel. In fact, he didn't but rather than dwell too long on his demise we are celebrating his achievements here and are very proud to be able to recommend the albums XO and Figure 8, released on DreamWorks following a period of independence and filling the gap between his first works and the aforementioned posthumous releases. After all, his entire legacy is slim but vital yet he was nominated for an Oscar for The Best Original Song thanks to his "Miss Misery", included in the soundtrack to Good Will Hunting. Musically adept, with the ability to layer vocal and instrumental melodicism to a core of good writing there is no doubting his talent, though we can only ponder what might have been.
Born in Omaha, Nebraska in 1969 then raised in Texas, Steven Paul Smith (he adopted his stage name later) spent much time in Portland, Oregon and latterly Los Angeles. His childhood was fraught and unhappy, he often dwelt upon it in song, but he was still tough enough to excel academically and gained a good degree in Philosophy and Political Science. His first significant band will be Heatmiser who released three albums, the last of which is Mic City Sons, a grandpop affair that is available through our catalogue.
As a burgeoning solo artist Smith hit the ground running with the excellent Roman Candle which gained significantly good reviews to persuade him that music was his calling (he'd been flirting with the idea of taking day job) and his self-titled Elliott Smith and Either/Or,  are cited often as being amongst the finest independent albums of the modern era. Straddling the divide between lo-fi and the production sheen of what followed Either/Or is the precursor to a brace of classics.
In 1997 Smith signed to DreamWorks and began work on what became XO with producers Rob Schnapf and Tom Rothrock. Released in late summer 1998 this disc is remarkably polished and accessible. Revelations include "Baby Britain", "Waltz #2 (XO)" and the extended emotional finale of "Oh Well, Okay", "Bottle Up and Explode", "A Question Mark", "Everybody cares, Everybody Understands" and the painful "I Didn't Understand". For a no-holds-barred examination of the artistic mind at work, this album is hard to fault. Smith plays a variety of instruments, from guitar and piano to melodica and also arranges for strings and horns. Assists arrive via drummer Joey Waronker, keyboards wizard Jon Brion and Shelly Berg's orchestral scores. This is an album of supreme depth and intelligence with incredible tunes and lyrics to match the subject matter. It is wholeheartedly recommended for discovery.
So too is Figure 8 (2000), recorded in Sunset Sound, Capitol Studios and Abbey Road Studios at a time when Smith was spending long periods living in London, partially because of his links to kindred spirit Cat Power whose own career took off in part when she embarked on British concert touring. Taking its titular inspiration from the ice-skater's eternal desire to achieve perfection this disc encouraged listeners to believe that Smith was emerging from his darkness. The opening single "Happiness", though wry enough, has a gorgeously uplifting tone and "Son of Sam" is not necessarily about the notorious mass murderer of that name but is rather a quasi-spiritual attempt at redemption. At this juncture, Smith's star had risen pretty high. He was feted in the press, appeared on prime time TV shows and maintained a fanatical base of followers who hung on his every word: not necessarily all good news for the man as it turns out. Often viewed as the haunting, high-water mark of his career – both the albums fared well enough on charts though there's no point in pretending that Elliot Smith was a platinum seller with total mainstream acceptance because he wasn't.
But return to Figure 8 and you may hear how greater success could have caught him up, regardless of desire. The production is once again crisp and classic and the playing is exemplary. Attractions drummer Pete Thomas holds down the beat on a slew of tunes and the previous guests return meaning that these two albums can be viewed in tandem and enjoyed as such.
Smith would have delivered one more disc but the posthumously released though not recorded From a Basement on the Hill was to have been a double delight. Unfinished in his lifetime, naturally it was rapturously reviewed. Look out too for New Moon (2007) where you can hear an early version of "Miss Misery" and wallow in Elliott's exacting cover of the Big Star song "Thirteen". In many ways, Smith can be deconstructed as an acolyte of that band's leading lights, the late Alex Chilton and Chris Bell.
Smith's latter months were unhappy. His friends in the band Flaming Lips were amongst those who attempted to raise his spirits but to no avail. Smith died in 2003, aged 34. He'd maybe have been surprised to his legacy though: Ben Folds, Pete Yorn, Pearl Jam and Grandaddy have all covered his songs and singer-songwriters of a certain persuasion owe him some level of debt.
A lover of words and ideas and the aspiration towards greatness, Smith cited Bob Dylan and The Beatles as role models and would cover the Abbey Road song "Because" in 1998 for inclusion on the soundtrack end credits of American Beauty. Within his own grooves, you will hear someone who achieved a great deal in a short time. If you've never heard him until now then rediscovering Elliott Smith would be a smart move.
Words: Max Bell
Format:
UK English