The Verve
The British rock band from Manchester were comprised of Richard Ashcroft, Nick McCabe, Simon Jones, and Peter Salisbury.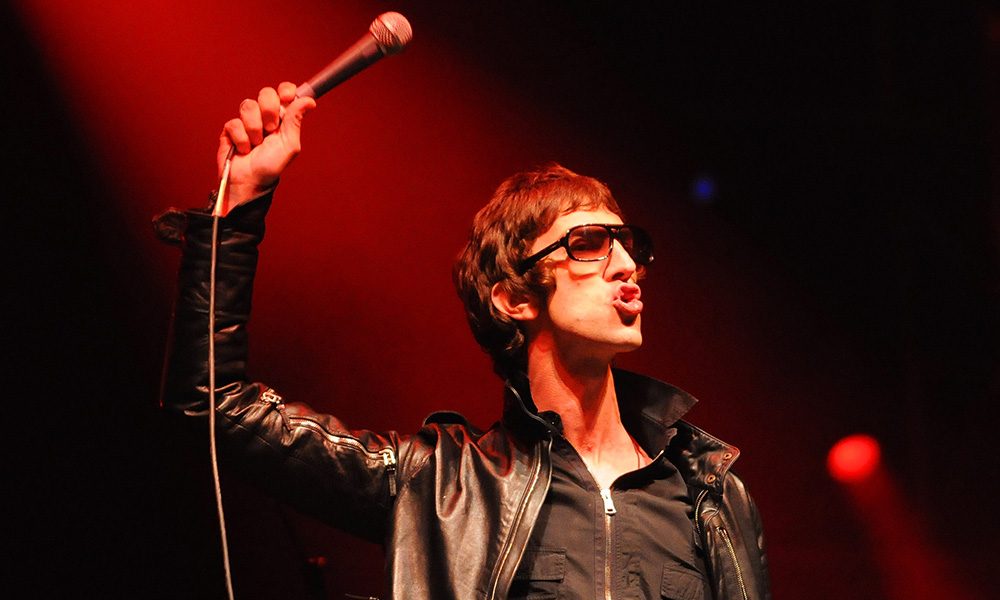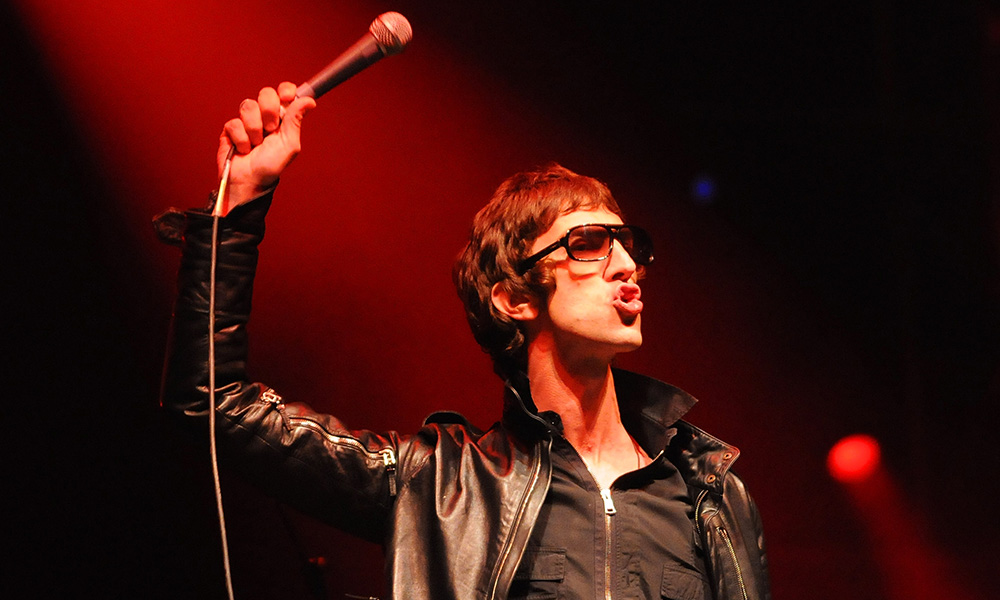 If it's nigh on impossible to do The Verve justice in any short form the fact remains that they are a key element in the development of British rock music, and not just in the period when they were extant. Formed in 1989 in Wigan by Richard Ashcroft, Nick McCabe, Simon Jones and Peter Salisbury they fine-tuned their early psychedelic forays on a sequence of highly treasured EPs and soon became firm darlings of the independent and mainstream pop press as well as an influence on their peers – Oasis, in particular, were champions.
All four Verve albums are represented in this catalogue, as is the trio of Ashcroft solo discs. Their career is marked by major highs and internal lows but let's emphasise the positive nature of their output on A Storm in Heaven, A Northern Soul, Urban Hymns and Forth – all magnificently powerful rock signposts that burst at the seams with uplifting anthems, classic pop melodies and a ranger of emotional input, often from Ashcroft's personal life, that guaranteed them iconic status at the time and lend integrity to their legacy now.
Having joined forces in their local Winstanley Sixth Form College and cut their embryonic teeth jamming in small studios or on stage on atmospheric pubs word soon spread of the Verve's prowess spread to London and New York. A trio of indie singles scorched the relevant charts and paved the way for their immaculate debut, A Storm in Heaven, which was produced John Leckie of Radiohead and Stone Roses fame. Although the singles 'Blue' and 'Slide Away' wouldn't crossover entirely in 1993 a tour supporting Oasis and a slot at Lollapalooza certainly fuelled their notoriety as an incendiary and unpredictable outfit and became the focal point for a fanatical following. The weird, layered psyche rock of A Storm in Heaven, which they recorded at Sawmills Studio in Cornwall, heralded that Verve signature sound – itself an uncanny summary of The Doors, Krautrock and the fuzzy effects of My Bloody Valentine but all wrapped up in Ashcroft's peculiar world view and enhanced by McCabe's breathtaking guitar work.
Atmospheric and acidic there were also many moments of barely disguised funk provided by The Kick Horns and elaborately structured epics like 'Virtual World' and 'Butterfly' that did more than hint at what was to come. The album reached the Top Thirty but would have a far-reaching effect that more or less put paid to the shoe-gazing movement as the band's music strove towards the disorienting and unsettling rather than the simpler mind warp of noise for its own sake.
A Northern Soul (1995) enhanced their studio reputation. The title back referring to the dance and soul movement that centred around the Wigan Casino in the previous decades Ashcroft and company deliberately cut themselves off from press and fashion for a while, their isolation only adding to their mystique. This time Owen Morris bossed the console and moved the band to Monmouthshire to concentrate their minds on the job ahead. It wasn't an easy process – nothing to do with The Verve ever was – but friction and tension can make for great art when it's available to use in the first place and since they wrote songs that were already being compared favourably to the likes of Nirvana and the Stone Roses those pressures were worthwhile in hindsight.
Certainly one can't overestimate the clout of A Northern Soul. Everything shimmers. Upping the power input a thousandfold the disc starts with 'A New Decade' before 'This Is Music' jumps out at you with its social scream. 'On Your Own' pays some lip service to The Smiths in terms of tone and chording. The title track is dedicated to Oasis' Noel Gallagher who had caused a stir when he dedicated the song 'Cast No Shadow (on How Soon Is Now?)' to the genius of Richard Ashcroft. Musically as well as lyrically, The Verve took greater risks than most. Utilising Moogs, 12-string guitars, plenty of piano and percussion and Liam Gallagher's handclaps on 'History', they locked onto a sonic groove that few from the British Isles were attempting then. 'History' for example combined elements of John Lennon's 'Mind Games', stanzas from William Blake's poem London and full-blown strings to create a real epic. Unfortunately, the four men decided to split up.
Fear not! They soon reformed to make their ultimate statement, 1997's Urban Hymns, an album generally recognised to be one of the brilliantly realised discs of the era. Out of adversity came strange fruit. Urban Hymns would sell over 10 million copies and won Best British Album at the 1998 Brits, was short-listed for the Mercury Prize and still ranks super high on all-time best-of polls. A majestic, mercurial and mature work this five-star disc is completely recommended.
Most people will be familiar with the seminal 'Bitter Sweet Symphony' and 'The Drugs Don't Work' (the latter a devastating paean to memories of Ashcroft's dying father) but there is beauty and wonder everywhere – from 'Sonnet' and 'Velvet Morning' to cuts that should never be overlooked like 'Lord I Guess I'll Never Know' and 'Come On'.
The stand-alone classics are entry points of course. 'Bitter Sweet Symphony' was a huge hit in America and while the song borrowed the Andrew Loog Oldham Orchestra's version of The Rolling Stones' song 'The Last Time' it still stands on its own merits, not least for the terrific stroll Ashcroft takes through Hoxton for the video. Could such an awesome moment be matched, or even topped? 'The Drugs Don't Work' manages that feat. producers Martin 'Youth' Glover and Chris Potter extracted another stellar performance here that matches the impact that The Cars' 'Drive' had at Live Aid. Certainly, Ashcroft's vocal delivery brooks no argument. 'Lucky Man' also wormed its way into the national consciousness to the extent that Bono from U2 went on record as saying he wished he'd written it himself. If you don't already own a copy of Urban Hymns here's the chance to correct that oversight. If you then refreshing your copy is worthwhile if only to grab those B-sides and marvel again at the new look Verve with McCabe and guitarist Simon Tong on overdrive.
Following a second split, Richard Ashcroft would embark on a solo career that has seen him tagged as the best singer in the world by Coldplay's Chris Martin. You can check that claim out yourself by rediscovering his first three discs here. And there is continuity at hand since the opening single for the album Alone With Everybody in the top three hit 'A Song for the Lovers', itself originally demoed for Urban Hymns. Recording again with Potter, Ashcroft fell into his new guise with ease. Great music is everywhere. 'Money to Burn' and 'C'mon People (We're Making It Now)' reaffirmed the singer's social credentials as he sought to make some room for himself between corporate demands and artistic integrity. Once again the strings expertise of ace arranger Will Malone feature, as do keyboards parts from Ashcroft's wife Kate Radley, B.J. Cole's pedal steel and Chuck Leavell's swampy southern organ parts. Ashcroft himself contributes multi-instrumental prowess and evidently loved experimenting with the mellotron and melodica (the latter a nod at reggae man Augustus Pablo).
Human Conditions (2002) is a disc that gets better with time. Apparently part-influenced by listening to Dennis Wilson's Pacific Ocean Blue album, Ashcroft pitched the track 'Nature Is the Law' to Brian Wilson in LA and the Beach Boy sent back a backing vocal arrangement that may have passed some by but should not. Check the 'Meaning' and 'Science of Silence' are also ripe for reappraisal while 'Buy It In Bottles' is another brainworm.
Keys To The World (2006) features a more contemplative sound than anything else Ashcroft has done to date. Folkier, with sheer soul overtones, the songs here are considered and affecting. 'Music is Power' samples Curtis Mayfield (one of Richard's heroes) and there is an R&B old school template to 'Break the Night' with 'Colour, Why Not Nothing' and 'Sweet Brother Malcolm' that remind the listener that Ashcroft isn't afraid to shine a light on his spiritual side.
With Ashcroft having been adamant that The Verve would never reform, the band did just that. Their reunion was announced on BBC Radio 1 in June 2007 with tickets for a six-gig tour in November sold out almost immediately and dates were soon extended into December and then into 2008 where they played festivals, including headlining Glastonbury and shows in North America. Their Glastonbury performance was preceded by a new single 'Love Is Noise' in June 2008 and it was followed by a new album, Forth, which was released in the UK and USA in August; it reached No. 1 on the UK Albums Chart a week later. The band once again broke up in 2009, whether for a 'holiday' or for good remains to be seen.
He's come a long way since those heady nights in Wigan but Richard Ashcroft hasn't lost his way. His own music and that of The Verve are well-loved and will continue to be revered wherever people crave new songs for swinging lovers that also have a conscience. Dive in anywhere here. You are unlikely to regret your decision.
Words – Max Bell.
Format:
UK English