'Renaissance Man In A Cowboy Hat': Country Phenomenon Tim McGraw
Our tribute to one of the kings of Nashville and beyond since the 1990s.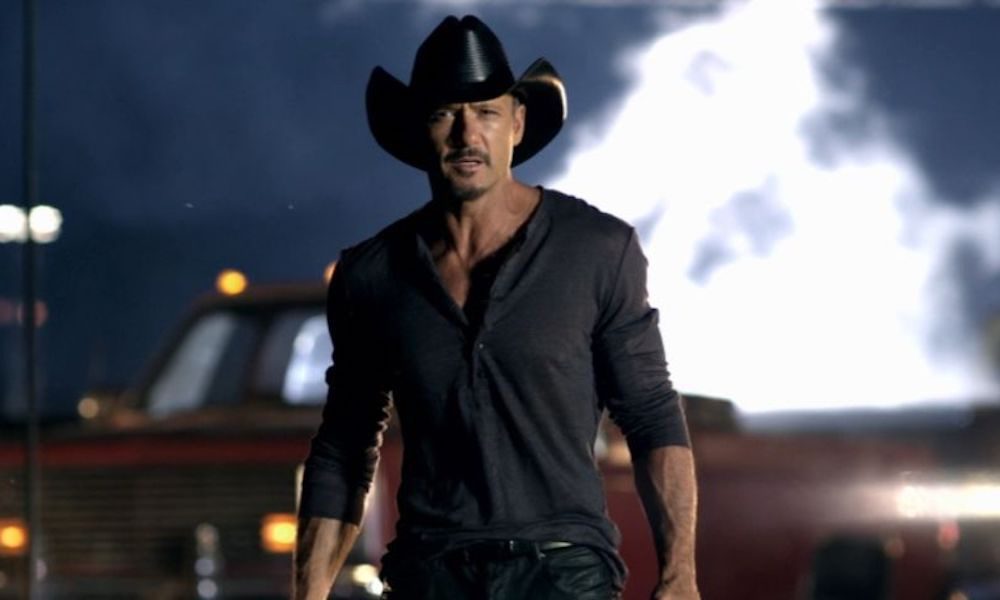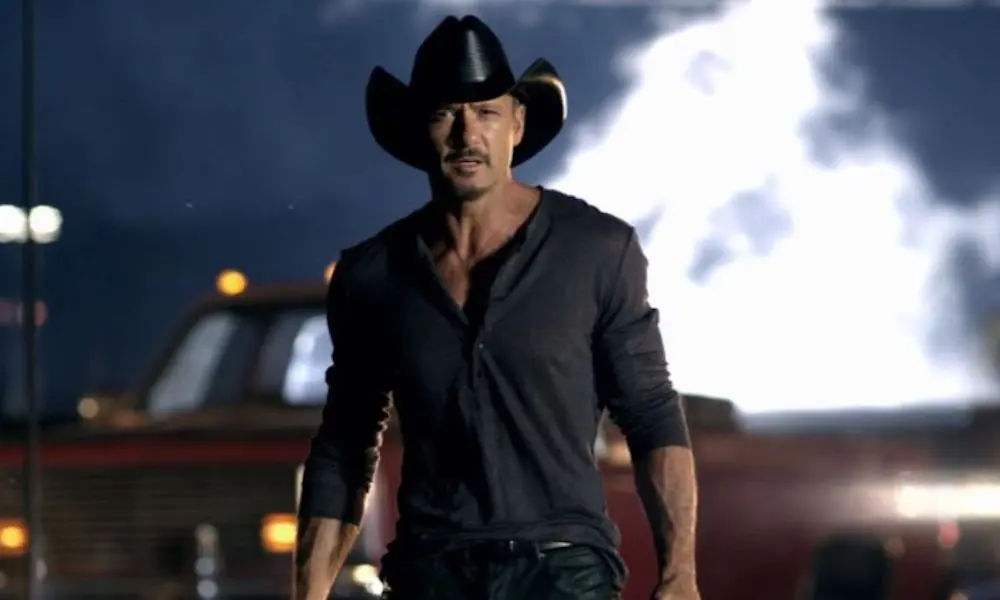 Country hero Tim McGraw, born on May 1, 1967,  must have invested in a reinforced mantel or trophy cabinet. He's probably too busy to look at the silverware or add up the running totals, but so far his stellar career has yielded three Grammys, 11 CMAs, and 13 country No.1s from 15 studio albums and 26 country No.1 singles.
He shows no signs of slowing down, either, apart perhaps from the moment when dehydration caused him to fall to his knees on stage at Ireland's C2C Festival in March 2018, where he was headlining with his wife and fellow superstar, Faith Hill. Happily, he was smiling for photographers again the very next day.
Tim McGraw - I Called Mama
The 14th of those studio sets, Damn Country Music, was released in November 2016 on the back of one of the biggest and most warmly-embraced hits of the entire country year, the Lori McKenna composition "Humble and Kind." That song and its fellow singles "Top of the World" and "How I'll Always Be" helped the album to sales in the US alone of more than a quarter-million. In February 2020, it was announced that McGraw was returning to his home for that and massively successful releases in much of the 2010s, Big Machine Records. His 15th solo studio album Here On Earth followed in August, and duly took its place at the top of the country chart.
Just in case there's anyone left that still thinks his success is in any way specialized or parochial, we should also mention that in 2015, McGraw was named in the hallowed high ground of the Time 100, as one of the one hundred most influential people in the world, by Time magazine.
Tim McGraw - Don't Take The Girl (Official Music Video)
Tim and Faith Hill, whom he married in 1996 and with whom he has three daughters, remain one of Nashville's most celebrated and much-loved couples. In April 2017, they embarked on the third of their co-headlining Soul2Soul tours, this time titled Soul2Soul The World Tour 2017. They marked its commencement with the joint single "Speak To A Girl," as the lead track of the new collaboration The Rest Of Our Life.
Listen to the All Time Greatest Country Hits playlist.
Nor is his pre-eminence confined to the music scene. Tim's burgeoning career as a movie actor saw him share the screen in 2015 with George Clooney in Tomorrowland, following lead roles in 2010's Country Strong and Flicka in 2006. That year, he was honoured with a star on the Hollywood Walk of Fame.
Tim McGraw - Top Of The World (Official Lyric Video)
In that Time article, headlined "Country's Leading Light," writer Jon Meacham observes: "A big reader of serious novels and of history, McGraw's a kind of Renaissance man in a cowboy hat, and it's clear he's got a lot of life left to live and art still to make – good news for the rest of us."
Buy or stream Here On Earth.