'Watermelon Man': Herbie Hancock's Timeless Jazz Groove
The debut Blue Note single from Herbie Hancock remains an influential touchstone, decades on from its initial release.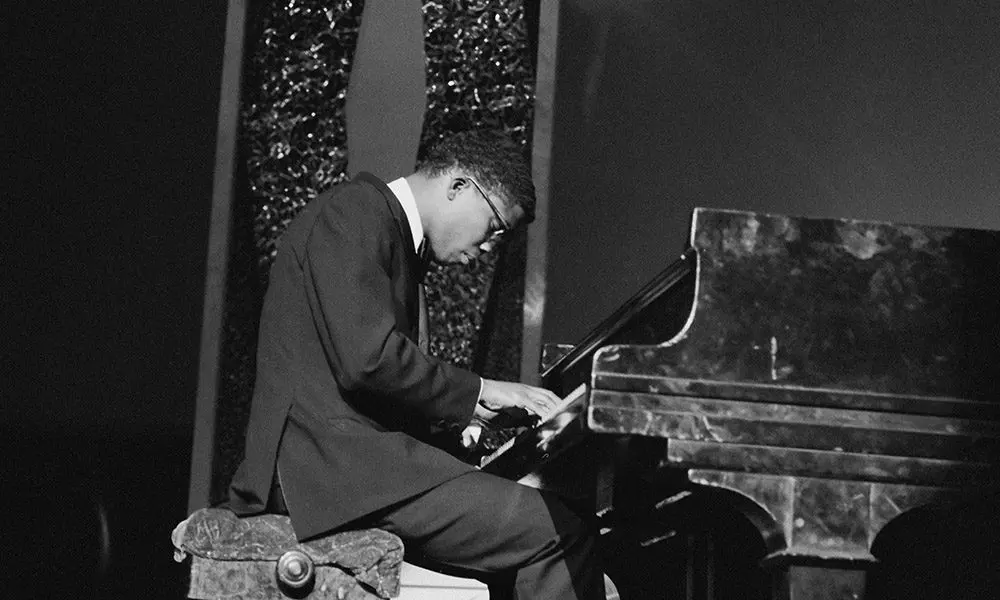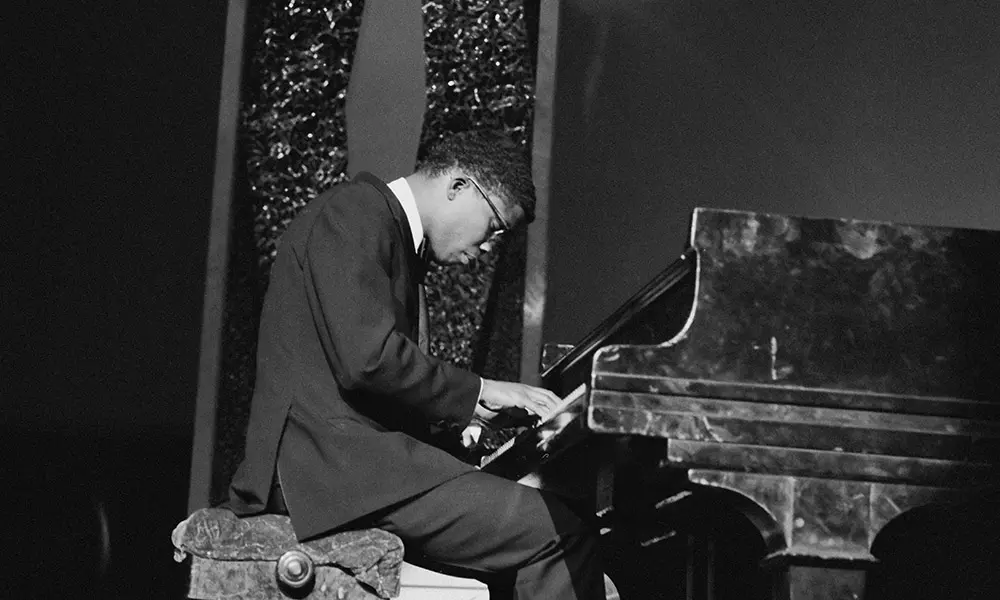 From bebop to hip-hop and disco to techno-funk, Herbie Hancock's career trajectory has been characterized by many surprising twists and turns. But despite the Grammy-winning keyboardist's sonic shape-shifting, there's a common thread running through his music that can be traced right back to "Watermelon Man," Hancock's very first single released by Blue Note Records in 1962: a genuine desire to connect with people and reach a wider audience.
Hancock was just 22 when he wrote "Watermelon Man," a danceable song with an infectious melodic hook and jaunty, see-saw backbeat. It was inspired by his childhood memory of a watermelon seller whose vehicle rumbled noisily through his neighborhood's cobbled streets in 1940s Chicago. "I grew up hearing the clackety-clack, clackety-clack of his horse-drawn wagon," remembered Hancock in his 2014 autobiography, Possibilities. "I'd heard the rhythmic clacking so many times, it was easy to turn it into a song patter. I wrote out a funky arrangement, with the melody lilting over a rhythmic pattern that represented the wagon wheels going over the cobblestones in the alley."
Listen to "Watermelon Man" on Apple Music and Spotify.
The recording
Hancock recorded "Watermelon Man" in May 1962 for his debut LP, Takin' Off, playing alongside saxophonist Dexter Gordon, trumpeter Freddie Hubbard, bassist Butch Warren, and Billy Higgins, a drummer who had previously played with free jazz revolutionaries Ornette Coleman and Cecil Taylor. In his memoir, Hancock confessed he had reservations about how "Watermelon Man" would turn out because Higgins wasn't renowned for his ability to play in a funky style: "The only moment I remember worrying about was just before we played 'Watermelon Man.' How would Billy Higgins, who was a bebop and post-bebop drummer, play this funky tune?"
The pianist's fears were allayed, however, as Higgins propelled the song with a unique undulating groove. "Billy had this way of playing that fell somewhere between straight eighth notes and the swinging triplets of jazz, and he gave the song a great funky-jazz flavor," explained Hancock in 2014. "Everything just came together beautifully."
Watermelon Man (Remastered)
The reception
"Watermelon Man" picked up considerable jukebox play when Blue Note released it as a single but the song became a US pop hit when Cuban percussionist Mongo Santamaria – whom Hancock had briefly worked with and showed the song to – put a heavy Latin spin on it in early 1963. Santamaria's version rose to No. 11 in Billboard's Hot 100 and although it outsold Hancock's own recording of "Watermelon Man," the pianist didn't mind as he benefited financially from the publishing royalties. (To celebrate, Hancock treated himself to an AC Shelby Cobra sports car, which he still owns today.)
Santamaria's success with "Watermelon Man" spawned a host of diverse cover versions in the 1960s, ranging from ones by jazz musician Quincy Jones and rock and rollers Bill Haley & The Comets to Jamaican Ska group Byron Lee And The Dragonaires. There were even vocal renditions; most notably by jazz singer Jon Hendricks, who wrote lyrics for the tune, and British R&B band, Manfred Mann.
In 1973, Hancock revisited "Watermelon Man" on his album Head Hunters, giving the song a radical jazz-funk makeover that made it unrecognizable from the original. That later version was sampled by many artists, including Madonna (on 1994's "Sanctuary") and George Michael (on 1996's "Spinning The Wheel").
While "Watermelon Man" remains a significant musical touchstone in Herbie Hancock's vast catalog, it also continues to influence younger musicians. British jazz singer Poppy Adjudha revived the song in 2020 as "Watermelon Man (Under The Sun)" on Blue Note Re:imagined, a compilation showcasing the rising stars of the UK jazz scene. The presence of Herbie Hancock's 58-year-old song on what is a cutting-edge jazz record confirms that the Chicago pianist's homage to a humble street seller remains a timeless source of musical inspiration.
Poppy Ajudha - Watermelon Man (Under The Sun) (Visualiser)
Listen to "Watermelon Man" on Apple Music and Spotify.