'Comedia': Héctor Lavoe's Incredible Comeback Album
Emerging after a sabbatical from the music industry, the album showcased Lavoe at his finest.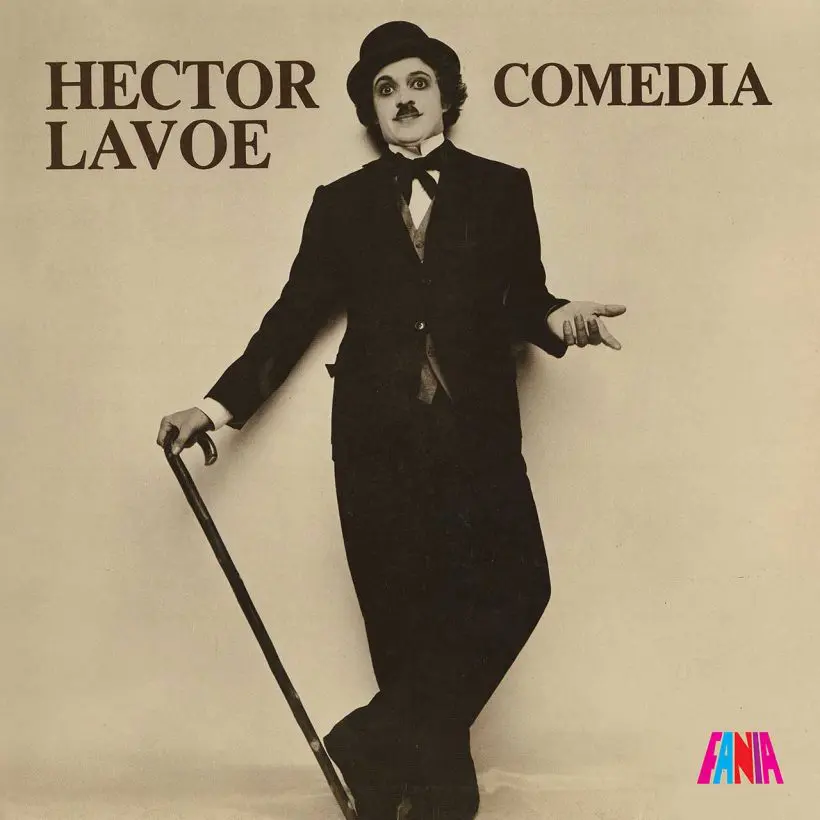 In theory, Héctor Lavoe's career was thriving. Though initially anxious about leaving his longtime role as the featured vocalist in Willie Colón's innovative, ever-popular group, his assured initial solo forays, La Voz (1975) and De Ti Depende (1976), betrayed few signs of creative trepidation. With Colón still guiding him from the producer's chair, the solo Lavoe remained as nimble and charismatic a song stylist as ever, whether voicing new material that leaned devotional ("El Todopoderoso"), celebratory ("Mi Gente"), romantic ("Tanto Como Ayer"), or, most impressively, sonically progressive ("Periodico de Ayer").
Hector Lavoe - El Todopoderoso
In actuality, the singer's personal life was in turmoil. Already battling a reliance on alcohol and drugs that made live appearances entirely unpredictable, Lavoe's individual success wound up only sliding him further into dependency and depression. By 1977 his issues had become so debilitating that he took a sabbatical from the music industry in order to rehab and get himself together. The time away proved just the necessary reset. A year later, he re-emerged on the cover of his comeback album, Comedia, made-up as Charlie Chaplin, and with an invaluable assist from Colón, with the song that would define his legacy.
Listen to Héctor Lavoe's Comedia now.
That composition, "El Cantante," ironically enough, sprung from the pen of the artist that had replaced Lavoe as Colón's primary vocal collaborator, Rubén Blades. Composed as a poignant confessional inner monologue of a popular singer, "El Cantante's" narrative was fully evocative of Blades' poetic gifts. So much so that he'd planned to keep it for himself. But Colón sagely believed that the song was perfect for Lavoe (who also far more urgently needed it than Colón and Blades – then working together on their soon-to-be classic, Siembra). Colón convinced Rubén to pass it to Héctor, thus yielding a masterpiece.
"El Cantante" humanizes Lavoe, presenting him not as a scandalous star but as a man aware of his vulnerabilities and willing to face them: "Yo soy el cantante/ Muy popular donde quiera/ Pero cuando el show se acaba/ Soy otro humano cualquiera/ Y sigo mi vida/ Con risas y penas/ Con ratos amargos/ Y con cosas buenas" ("I am the singer/ Very popular everywhere/ But once the show is over/ I'm like every other human being/ And I continue my life/ With laughter and sorrow/ With bitter moments/ And good things"). Picking up where his sophisticated arrangement for "Periodico de Ayer" left off two years earlier, Colón infuses the track with a transcendent, cinematic sweep. Midway through its epic ten-plus minutes, orchestral strings overlap with Lavoe's vocals, beautifully blanketing the arrangement before eventually reverting to Hector's ad-libs over a cooking rhythm section. It's within these improvised lines that Lavoe, the chip back on his shoulder, truly personalizes the tune – exuding confidence, taunting his doubters and critics, shouting out other salsa greats, charming his fans; in essence declaring, don't call it a comeback.
Hector Lavoe - Songoro Cosongo
Given how affecting "El Cantante" is – musically, lyrically, and emotionally – the remainder of Comedia can't help but pale at times in comparison. Its two orchestral ballads – "Porque Te Conoci" and the title track – veer uncomfortably towards schmaltz. "Bandolera" does well in following "El Cantante's" expansive musical template, but is lyrically saddled with casual violent threats against its titular antagonist that sparked protest from feminist groups upon release. Free of such baggage, the spirited "La Verdad" and samba-esque "Tiempos Pasados" ascend with poise. And the album's other huge smash, "Songoro Cosongo" – a mambo-fied reinvention of a 1930s Afro-Cuban classic showcasing Lavoe's clever soneos – is pure joy. Post-Comedia, Lavoe would be revered as "El Cantante de los Cantantes" ("The Singer of All Singers") – a title his subsequent lapses and eventually tragically curtailed life can never erase.