'The Sunshine Of Love': Louis Armstrong Follows 'What A Wonderful World'
Remembering the lesser-known sequel to Louis Armstrong's massive 1968 hit.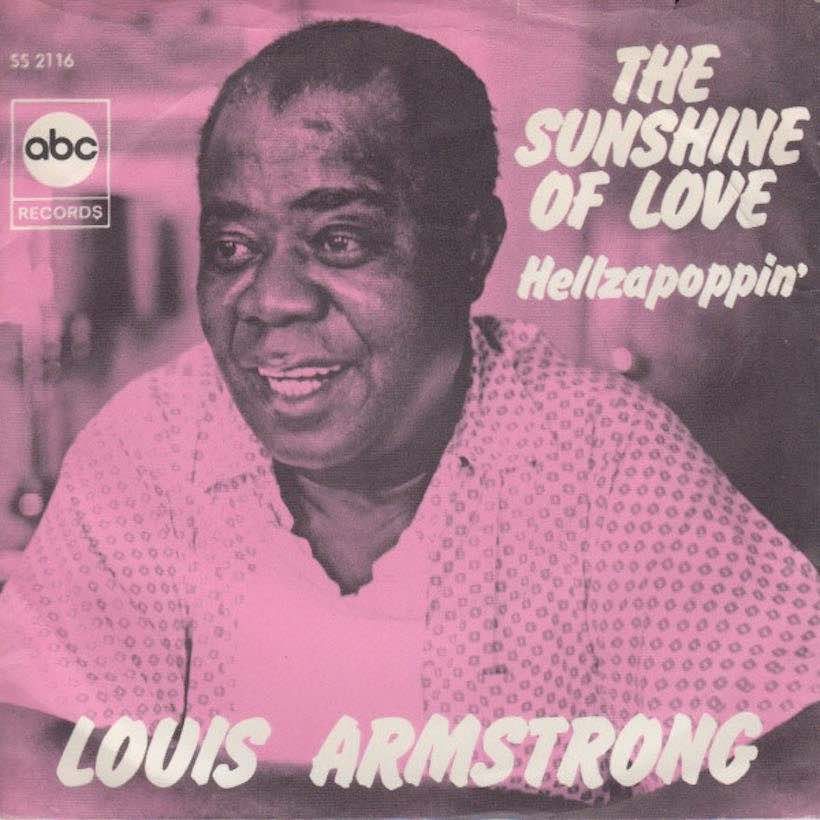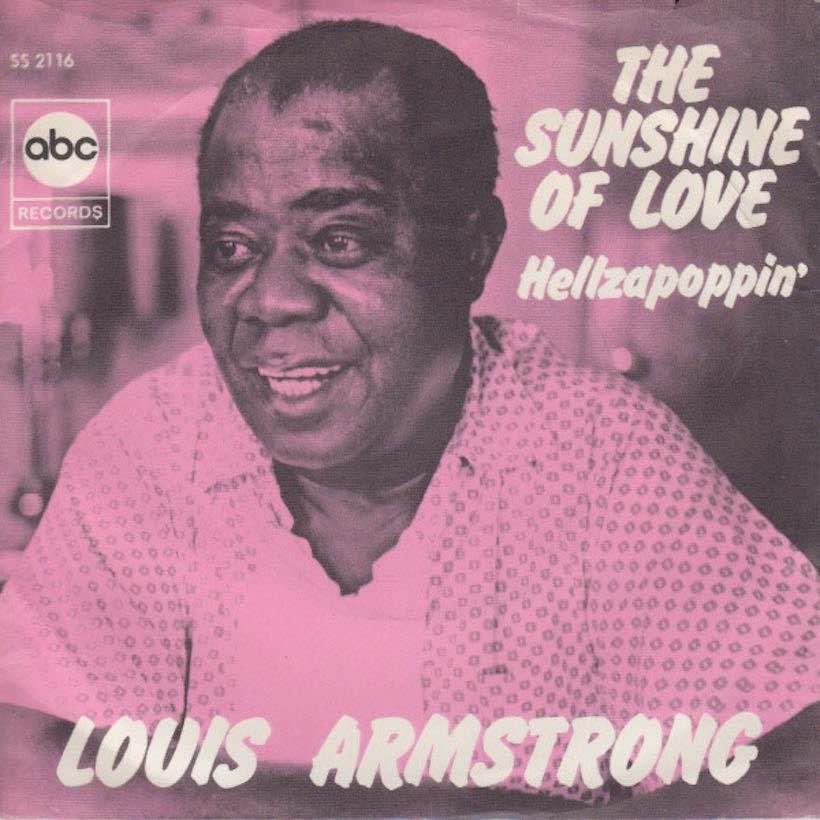 By 1968, Louis Armstrong was in failing health. But in the UK, "What A Wonderful World" was bringing him a whole new audience and making him a 66-year-old chart sensation. That single topped the British bestsellers for four weeks from the end of April, and sold more than half a million copies. But today our attention turns to the less-remembered follow-up, which hit the UK charts for Satchmo on June 26 that year. It was "The Sunshine of Love."
Armstrong's professional diary for the period had the great trumpeter and bandleader travelling far and wide as usual. In May, he played at the Monterey Jazz Festival, and that spring also had him filming a segment for the film Hello Dolly, with Barbra Streisand. Then he made the unlikely trip from Hollywood to Batley.
It was in the West Yorkshire town that Louis performed a two-week engagement at the redoubtable cabaret venue, the Batley Variety Club. There he was able to perform not only his favourite old songs but his new chart-buster, which was still in the UK Top 20 as "The Sunshine of Love" was released.
A familiar loveable growl
The song, written by Leonard Whitcup, Chet Gierlach, and George Douglas, was an appropriately upbeat and sunny sequel to the feelgood "What A Wonderful World." "Where there is sunshine, oh that's where you are/Where there is laughter, then you can't be far," sang Satchmo, with his familiar loveable growl.
Listen to uDiscover Music's Louis Armstrong Best Of playlist.
Sadly "The Sunshine of Love" couldn't begin to repeat the success of the chart-topper. After reaching No.41, it disappeared from the chart, outlasted by "What A Wonderful World," which was still in the countdown in late August. A few weeks later, Cream debuted with a single that had a similar title, but very little else in common with Louis Armstrong, "Sunshine Of Your Love."
Buy or stream "The Sunshine of Love" on the Louis Armstrong album Hello Louis — The Hit Years (1963-1969).