Fania Records: How A New York Label Took Salsa To The World
A record label of huge significance, the Fania story takes in the birth of salsa music and the global spread of Latin culture.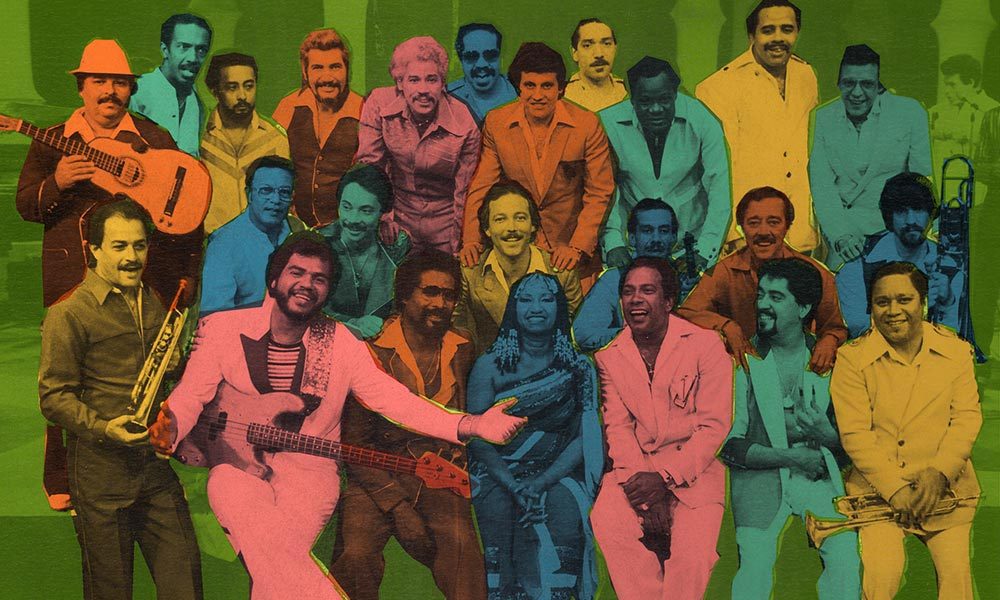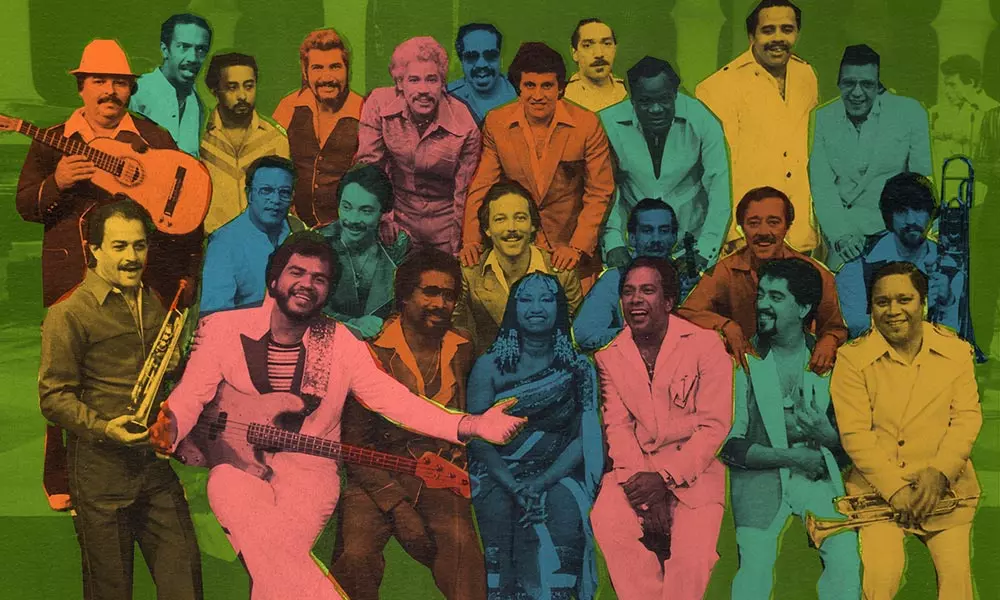 Just as Chess Records is synonymous with the blues, Motown with soul, and Blue Note with jazz, New York's Fania Records is inextricably tied to the sound of Latin American salsa music.
The label was the brainchild of an unlikely partnership between an accomplished Caribbean musician from the Dominican Republic and a Brooklyn-born Italian-American who was a former police officer turned divorce lawyer. Johnny Pacheco and Gerald "Jerry" Masucci met in 1962 when the latter became the former's divorce attorney. But they also shared a mutual love of Latin music (Masucci had worked in Cuba at one time) and, in 1964, they decided to start a record label that began as a small-time operation on the Big Apple's mean streets but which would eventually become a global brand that conquered the world.
Listen to the best of Fania Records on Apple Music and Spotify.
Humble beginnings
They decided to call their label Fania, though there is some dispute as to how the company got its name: some say it was named after a popular musicians' hangout that Masucci discovered when visiting a pre-Castro Cuba, while others contend that it was inspired by a song called "Fania," written by Cuban musician Reinaldo Bolaño, a version of which appeared on the label's first-ever album release, Mi Nuevo Tumbao… Cañonazo by Johnny Pacheco.
Though it quickly snowballed to become a large, influential, music-business empire, Fania's beginnings were humble. When it began, it was just one of a multitude of New York-based independent record labels trying to get its music heard. But Pacheco and Masucci brought a personal touch, hand-delivering their label's releases to record stores in Spanish Harlem from the boot of a car.
The birth of salsa
Masucci was the business brains behind the company while Pacecho – already an experienced studio musician and established recording artist who played saxophone, flute, and various percussion instruments – handled the music side. Luckily, they hit the jackpot with their debut release, Mi Nuevo Tumbao… Cañonazo, which combined several Afro-Cuban dance music styles (including charanga, guaracha, son montuno, descarga, bolero, cha cha cha, and pachanga) to form a new musical hybrid that Pacheco dubbed salsa. It was brash, upbeat, infectious, and its birth helped to ignite a salsa explosion in the late 60s, which coincided with a new sense of pride felt by Latin American communities whose origins ranged from Costa Rica and the Dominican Republic to Cuba and Puerto Rico, but who embraced the shared African DNA in their cultural identities. Musically, that pride was translated into a confident swagger that came to define the strutting rhythmic characteristics of the music.
For many Latin Americans living in the US, salsa was a musical bridge that linked tradition and the old ways with modernity and contemporary life in the barrios. Or, as Fania trombonist/arranger Willie Colón once said, "It is a validation, a cultural place, a platform to tell our stories and communicate across the broad expanses that we inhabit."
Across-the-board appeal
As salsa's popularity grew, so did Fania's roster. Because of its meteoric success, it was viewed as the Latin world's equivalent to Berry Gordy's Motown. Fania was a label whose sonic diversity reflected the cultural melting pot of New York City. It was run by an Italian-American and a Dominican, but its roster included a Filipino (Joe Bataan) and a white Jewish-American (Larry Harlow) as well as Latinos from different parts of the Caribbean and others born in North America. It was this mix that helped to give Fania's music an across-the-board appeal and universality.
The late 60s witnessed important Fania recordings by Joe Bataan – a Latin soul-music pioneer who helped to establish a funky new style known as boogaloo – percussionist Ray Barretto, the ensemble Orchestra Harlow (led by Larry Harlow, who helped to modernize Latin music with the introduction of electric keyboards), bandleader Bobby Valentin and Cuban singer Justo Betancourt, but it was during the following decade that the label truly blossomed. Fania launched a subsidiary label, Vaya, in 1970, and, in 1974, absorbed the Tico imprint, home to Latin stars such as salsa queen Celia Cruz, along with Tito Puente, Pete Rodriguez, and Joe Cuba. But also, more importantly, Fania expanded its own roster to include new musical pioneers in the shape of Willie Colón, singer Hector Lavoe, and Panamanian singer-songwriter Ruben Blades. They helped to take salsa – and Fania – to a new level of artistic expression.
One of the most popular acts on the label at this time was Fania All-Stars, an elite Latin supergroup drawn from the company's roster and first assembled by Pacheco in 1968. Due to their electrifying onstage performances, the All-Stars became a massive concert draw in the 70s and moved salsa from the underground into the mainstream of American culture via a 1972 documentary movie, Our Latin Thing (Nuesta Cosa), which spawned a hit soundtrack album.
In 1973, the group played in front of 45,000 people at Yankee Stadium, and their incendiary gigs continued to cement their fame and take salsa music to the wider world (just how famous they had become outside their native US was illustrated by a concert they gave in Kinshasa, Zaire, alongside funk legend James Brown, to tie-in with the George Foreman-Muhammad Ali "Rumble In The Jungle" heavyweight championship boxing bout. The gig was attended by 80,000 people and the All-Stars' portion of it became part of an in-concert film, Live In Africa).
Fania All Stars "Live In Africa" - Descarga/En Orbita
With the growth of interest in salsa during the mid-70s, Fania's aspirations to cross over and penetrate mainstream music markets resulted in the label signing an album deal for the All-Stars with Columbia. Their major-label debut was the 1976 album Delicate & Jumpy, which featured ex-Spencer Davis Group/Traffic/Blind Faith vocalist Steve Winwood, who was a huge fan and appeared live with the group during their successful UK tour.
A legacy of great cultural significance
Jerry Masucci took sole control of Fania in 1977. Though the 80s witnessed a wane in both salsa's and Fania's fortunes, the music entrepreneur successfully revived interest in the label in the early 90s with a series of All-Star reunion concerts. He remained at the helm until his death, in 1997. In 2005, Masucci's family sold Fania and its 1,300 albums to the Miami-based company Emusica, which began reissuing many out-of-print Fania titles.
Four years later, Código Music acquired Fania and started digitizing the label's repertoire for a new generation. They held Fania's rights for a decade before Concord purchased the label's catalogue and publishing in July 2018, including a whopping 19,000 audio masters and 8,000 compositions. Via the label's Craft Latino imprint, Concord aims to begin re-establishing Fania's presence by reissuing expertly-curated physical products as well as maximizing the label's digital potential. Its first batch of titles included albums by Celia Cruz, Tito Puente, Johnny Pacheco, Willie Colón, and Fania All-Stars.
Today, Fania Records is recognized as an important repository of Latin American music whose legacy is of great cultural as well as musical significance. Indeed, Fania was much more than a record label: it reflected the Latino way of life and functioned as a vivid soundtrack documenting Latin Americans' life and times in metropolitan America during the 60s and 70s. The mark it left was indelible, and the fact that many of Fania's songs have been sampled by hip-hop acts shows how the music continues to live on and appeal to new generations of listeners.
Looking for more? Discover the 20 best Fania songs of all time.