Cover To Cover: The Story Of The Great American Songbook
Everyone from Frank Sinatra to Lady Gaga has sung from The Great American Songbook – classic songs so familiar they are woven into our cultural fabric.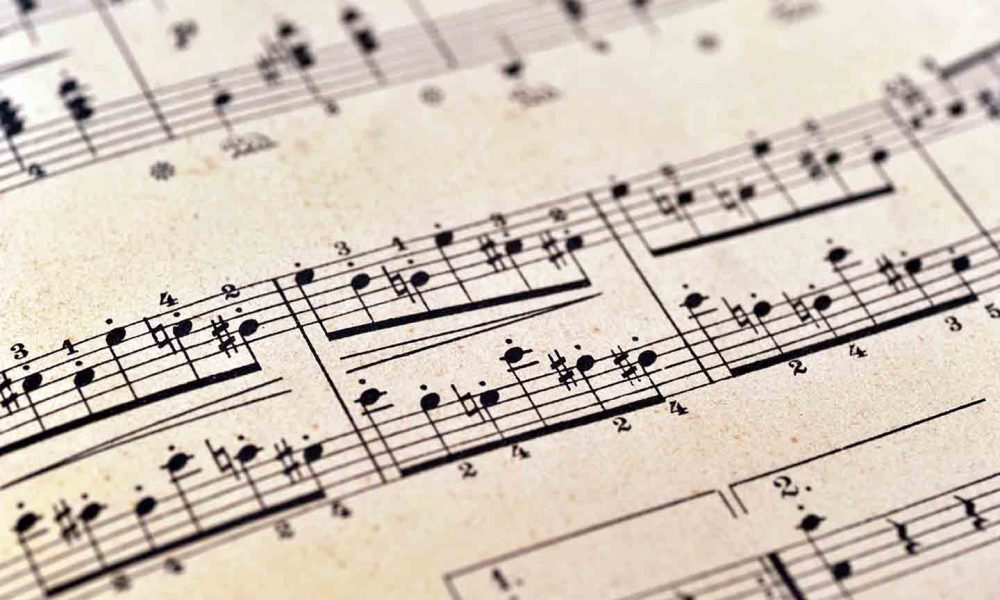 Songs such as "Summertime," "Someone to Watch Over Me," "My Funny Valentine," "Let's Face The Music And Dance," and "Some Enchanted Evening" are so familiar they seem to be part of America's cultural fabric. They are just five masterpieces in a canon now widely known as The Great American Songbook. It is not a real book, rather a term that applies to tunes of Broadway musical theatre, Hollywood movie musicals, and Tin Pan Alley (the hub of songwriting that was the music publishers' row on New York's West 28th Street). The songs became the core repertoire of jazz musicians during this period, which stretched roughly from 1920 to 1960.
Listen to the best Great American Songbook songs on Spotify.
Creating the "standards" in the early 20th Century
The "standards" are as popular today as they were more than half a century ago; the music simply transcends the era in which the songs were written. They are characterized by deft and witty lyrics that evoke the very idea of high-society sophistication. There was something about the early 20th Century – the Jazz Age of the 20s, the Great Depression, the melancholy wartime years – that conspired to create music that was truly uplifting and gloriously sentimental.
Only when Broadway money became scarce after the Depression did a number of top songwriters relocate to Hollywood, where the film studios were booming and paid good money for songs. George and Ira Gershwin moved to Beverly Hills in 1934, where they wrote songs for the Fred Astaire-Ginger Rogers films. It was the place where George died, at only 37, of a brain tumor. Harry Warren was another songwriter who moved to Los Angeles, where he had a glittering career. He won three Oscars and composed a score of memorable songs, including "Jeepers Creepers," "That's Amore," "Chattanooga Choo Choo," and "We're In The Money."
Though the majority of the top songwriters were men, Dorothy Fields was a female trailblazer. Fields, who died in 1974, earned her first break co-writing with Jimmy McHugh. Together they penned classics such as "I Can't Give You Anything But Love" (a song that Billie Holiday delivers with such panache) and "On The Sunny Side Of The Street." Fields wrote speciality numbers for Cotton Club revues, many of which were later recorded by Duke Ellington; in the 50s, she came into her own, writing for Broadway. Her 400 songs included the standards "The Way You Look Tonight" and "A Fine Romance."
Bandleader and pianist Ellington had a rare ability to capture nostalgia, and his groundbreaking songs, such as "Sophisticated Lady," "Mood Indigo," "Prelude To A Kiss," and "In A Sentimental Mood," showed his qualities as a songwriter over more than 50 years. "Practically everything we wrote," Ellington said, "was supposed to be a picture of something, a representative character."
What came first? The music or the lyrics?
So what came first, the music or the lyrics? That depended on the writing team. In general, Richard Rodgers' music came before Lorenz Hart's words, but it was the opposite when Rodgers worked with Oscar Hammerstein. Though many of the celebrated compositions were written by a duo (one composing the music and one penning the words), there were three geniuses who regularly composed and wrote their own words: Irving Berlin, Cole Porter, and Noël Coward.
Porter also wrote songs for big Hollywood movies in the 40s and 50s, including for High Society, which starred Bing Crosby, Frank Sinatra, and Grace Kelly. Porter was never afraid of being clever, as he showed in "Brush Up Your Shakespeare" for the 1948 musical Kiss Me Kate, which included the ambitiously original lines, "Just declaim a few lines from Othello/And they think you're a helluva fella."
Many songwriters (such as Jerome Kern and Richard Rodgers) were classically trained. George Gershwin, whose "Rhapsody In Blue" remains a high point in music history, was adamant that there need not be an irreconcilable gap between serious and popular music, and he wanted to appeal to listeners of both tastes.
Such high-quality songs are the perfect vehicle for a performer's interpretation and improvisation, and certain numbers are remembered more for the singer than the writer. If you mention "Over The Rainbow," people are more likely to think of Judy Garland's soaring version for the 1939 film The Wizard Of Oz than the gorgeous work of composers Harold Arlen and Yip Harburg.
Few singers have ever matched Ella Fitzgerald as an interpreter of songs. Her series of albums exploring The Great American Songbook, songwriter by songwriter, are one of the most remarkable series of recordings in the history of popular music. The scope of the selections has perhaps never been equaled (and there were brilliant arrangements from people such as Buddy Bregman), as she celebrated the work of Porter, Berlin, Kern, Ellington, Rodgers & Hart, Arlen, Mercer, and the Gershwins.
Ella Fitzgerald explores The Great American Songbook
Fitzgerald was relaxed throughout the sessions and usually thoroughly prepared before a take (as was Frank Sinatra, who often spent days poring over lyrics) and her only anxious moment came when Duke Ellington arrived at the studio at the last minute with arrangements sketched out on an envelope. Though Fitzgerald burst into tears nothing could hold back such a consummate singer, and her version of "Don't Get Around Much Anymore" from that session is one of her very best recordings. Even for a singer as talented as Fitzgerald, the quality of the songs was something rare and beautiful. "All those Songbooks helped me get into spots I had never been able to play before," she said.
Fitzgerald's interpretations of Porter songs, such as "Let's Do It (Let's Fall In Love") and "Ev'ry Time We Say Goodbye" are a sheer delight because she was able to bring out the best in lyrics that are sophisticated, often featuring ingenious rhyming. Some of the lyrics were witty and risqué too. Porter's song "Love For Sale," for example, which was about a New York prostitute, was deemed too explicit for radio in the 30s, but has nevertheless gone on to become a standard, sung by Holiday and Elvis Costello, among many others. (Ella and Billie, the two grand ladies of jazz, often covered the same song, and it's a matter of taste whose version of "Summertime." "A Fine Romance" or "Embraceable You" you prefer.)
Catching a mood or just inventing an original phrase was at the core of many successful Songbook classics. "Cry Me A River" was originally written for Fitzgerald to sing in the 1955 film Pete Kelly's Blues, but was dropped from the film. The song's writer, Arthur Hamilton, said he had never heard the phrase before but just liked the combination of the words – and there was something alluring about the way that they were delivered by American singer Julie London. her sultry, smoldering version (helped by some lovely jazz guitar from Barney Kessel) was a massive hit in 1955. It was the song that launched her career.
Jazz and The Great American Songbook
Sometimes a standard began life as a flop, as with "Here's That Rainy Day." Jimmy Van Heusen and Johnny Vurke wrote the song for the 1953 musical Carnival In Flanders, but the show closed after just six performances. It was not until Sinatra's version, six years later, that the song was recognized as a classic, one that would later be recorded by hundreds of artists, from country singer Kenny Rogers to jazz instrumentalists Coleman Hawkins and Chet Baker.
Jazz and The Great American Songbook are inextricably linked. The songwriters, especially Berlin, Porter, and Gershwin, understood the genre, and its musicians, such as Lester Young, Benny Carter, and Oscar Peterson, were able to bring real feeling to their interpretations of the songs. They also recorded versions with stunning improvisations – some of the best of which featured on instrumental tracks. Into this category fits Charlie Parker's version of Porter's "What Is This Thing Called Love"; John Coltrane's hypnotic, inimitable version of "My Favorite Things"; Bill Evans' sumptuous "What Is This Thing Called Love?" and Thelonious Monk's stirring bebop take on "Tea For Two," which was so different from the way the song was covered by Fats Waller or Gene Krupa.
What Is This Thing Called Love?
Trumpeter and singer Louis Armstrong had his own successful relationship with The Great American Songbook. Bing Crosby established the sweet ballad "Stardust" as a pop song in August 1931. Three months later, Armstrong responded to Crosby's mellifluous baritone performance with an interpretation that subjected both melody and lyric to his own unique designs. The song, in these two separate versions, illustrates the Songbook's interpretive possibilities in pop and jazz terms. Crosby and Armstrong also gave marvelously different versions of "Just A Gigolo," a Viennese melody called "Schoner Gigolo" that was brilliantly adapted for English by Irving. The song remains one of Satchmo's standout recordings, while his collaborations with Fitzgerald on some of the Songbooks' classics are also indispensable listening.
Crosby's voice had a big influence on Sinatra – both men had a hit with "I Guess I'll Have To Change My Plan" – and it was arguably Sinatra who made many of the now-classic songs popular among listeners who weren't die-hard jazz fans. He elevated the importance of the lyrics with his powerful diction and phrasing, while some of the arrangements on his classics are sublime on every level – and Sinatra could match them because he had the ability to get inside of a song. He twice recorded Alec Wilder's 1942 classic "I'll Be Around," and though there have been fine versions of the songs from numerous greats, including Cab Calloway and Peggy Lee, Wilder thought that Sinatra's grasp of the storytelling aspects of the song gave his recording the edge as the best cover version.
I Guess I'll Have To Change My Plan (Remastered)
Sinatra continues to exert a powerful influence long after his death, in 1998. Nobel Laureate Bob Dylan, who has released three albums' worth of Great American Songbook selections, said, "When you start doing these songs, Frank's got to be on your mind. Because he is the mountain. That's the mountain you have to climb, even if you only get part of the way there. And it would be hard to find a song he did not do."
Other iconic singers of the 20th century include Lena Horne, Sarah Vaughan, Al Jolson, Dean Martin, and Mel Tormé. Chicago-born Tormé, who was nicknamed "The Velvet Fog," was a gifted singer and scat vocalist who made some great jazz records for Verve. He sang his way through The Great American Songbook in the 50s, but it wasn't until the 70s that he really earned the recognition he merited.
Rock'n'roll arrives
With the arrival of rock'n'roll, music changed fundamentally in the 50s and 60s, a period that coincided with the collapse of the sheet music industry. However, the tradition of fine songwriting partnerships (exemplified by "That's Entertainment!" creators Arthur Schwartz and Howard Dietz) continued in the post-war era as a new breed of writers began to write their own versions of classic American songs for a modern rock and pop market. Chief among the new breed of songwriters was the extremely talented Burt Bacharach, particularly when he was collaborating with the lyricist Hal David.
Burt Bacharach and Hal David took the Great American Songbook tradition into the 60s. The two men could hardly have been more different. David, who was seven years older than Bacharach and who had written songs for Sinatra, was an old-fashioned family man who commuted into New York each day from his home on Long Island. Bacharach was a sophisticated ladies' man, yet their partnership would be one of the most fruitful in the history of popular music, starting with the 1957 song "Magic Moments," a hit for Perry Como. Another duo creating marvelous songs for a new era was lyricist Jerry Leiber and composer Mike Stoller.
The revival of The Great American Songbook
The stunning revival of The Great American Songbook came in the 21st century, but the seeds were sown in the 70s, a time when the singer-songwriter was beginning to hold sway. Credit should be given to Ringo Starr, who was the first "modern" musician to try to breathe new life into the classics. The revitalized trend began with The Beatles' drummer's 1970 album, Sentimental Journey, which featured songs by Porter and Carmichael that had been favorites of his mother's. This was followed by Carmen McRae's 1972 album and then Willie Nelson's landmark 1978 album, Stardust, which did much to inspire Dylan's later records.
Nelson, who had been brought up on the songs of the 40s and 50s, received the prestigious Library Of Congress Gershwin Prize For Popular Song in 2015. Perhaps inspired by that, the country music star returned to the well in 2016 with the album Summertime: Willie Nelson Sings Gershwin, which included a duet with Cyndi Lauper on "Let's Call The Whole Thing Off."
Country singer Linda Rondstadt also blazed a trail with What's New, in 1983. One of the special things about Ronstadt's album of Songbook tunes was that she worked with arranger Nelson Riddle, the man who had done so much for Frank Sinatra's music with his elegant string arrangements.
Not all the musicians who have tackled The Great American Songbook in the past 40 years have gone for the full-on big band sound of the music's heyday, but there have been many interesting incarnations, including albums by Joni Mitchell, Luciano Pavarotti, Dinah Washington, Harry Nilsson, Carly Simon, Bette Midler, Rufus Wainwright, Dr. John, Annie Lennox, Nina Simone, Sinead O'Connor, Harry Connick Jr, Diana Krall, Paul McCartney, and the hugely popular albums of Rod Stewart.
Michael Bublé, who was introduced to the standards by his grandfather, insists that the appeal of the songs is not simply a matter of nostalgia. The Canadian singer said, "I was always taken by this style. Listening to Mel Tormé or Ella Fitzgerald or Frank Sinatra as a kid was so great because they had this dulcet tonal quality that I hadn't heard in modern singers."
The late Natalie Cole, who had massive triumphs with the tribute album Unforgettable in 1991 (and its 2008 follow-up, Still Unforgettable) obviously had inspiration close at hand in the shape of her father Nat King Cole, who was popularising splendid songs such as "Fly Me To The Moon" on the new medium of television at a time when his daughter was still a toddler.
When he was in his seventies in the 70s, the late Harold Arlen bemoaned that "nobody wants melody anymore." Perhaps he would be heartened by the revival in classic songs, a move that has even seen old maestro Tony Bennett join forces with Lady Gaga on the 2014 album Cheek To Cheek. Perhaps Arlen would have smiled at the way a new generation of young listeners were being introduced (via a modern pop icon such as Gaga) to the work of Berlin, with timeless lyrics such as, "Heaven, I"m in Heaven/And the cares that hang around me through the week/Seem to vanish like a gambler's lucky streak/When we're out together dancing, cheek to cheek."
Tony Bennett, Lady Gaga - The Lady is a Tramp (from Duets II: The Great Performances)
The names of some of the greatest lyricists are possibly fading (how many people listen to "Heart And Soul" or the Christmas perennial "Baby, It"s Cold Outside" and know they are only two of the classics written by Frank Loesser?) but the sheer breathless quality of the lyrics is why so many of the songs themselves will never be forgotten. There is now even The Great American Songbook Foundation, which will run its eighth annual summer academy for gifted young musicians in 2017.
The Great American Songbook is one of the most special and unique creations of American culture. Let's all face the music and dance.
Looking for more? Discover Bob Dylan's connection to The Great American Songbook.