Peggy Lee
The jazz singer from Jamestown, North Dakota was known for her unique stage persona and hit singles that defined her career.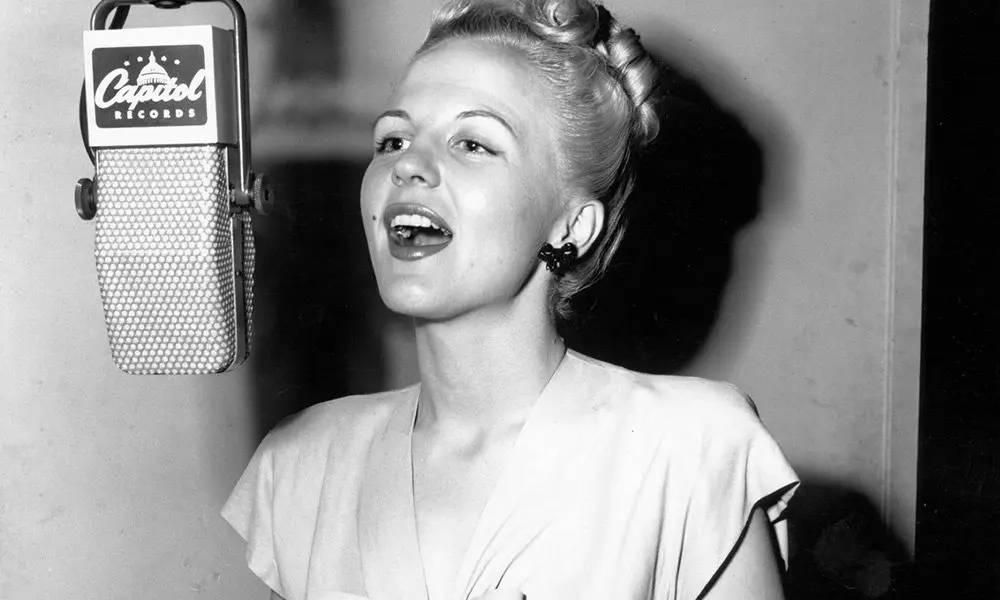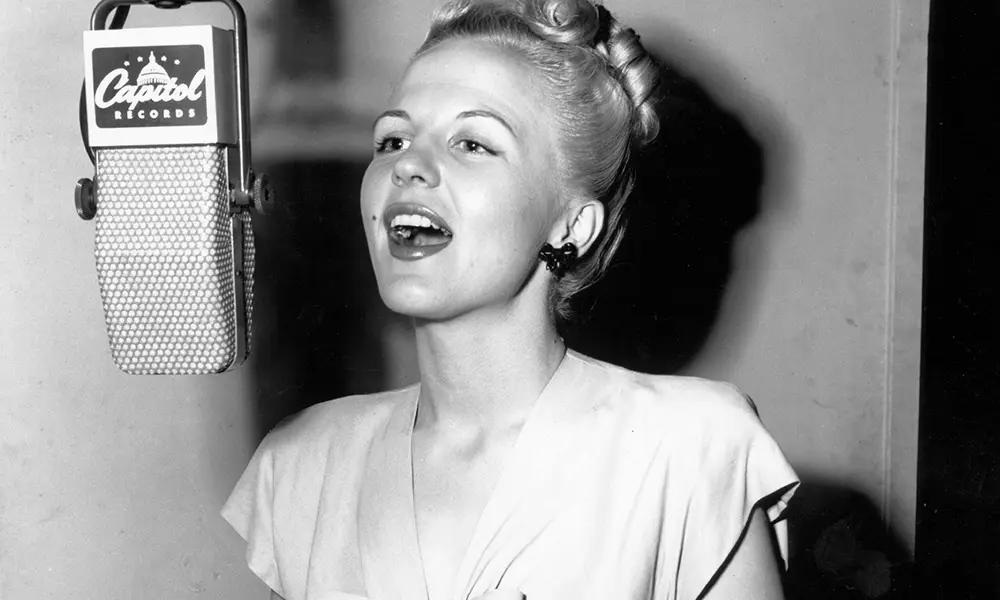 In the words of British jazz critic Peter Clayton, Peggy Lee is "quite simply the finest singer in the history of popular music". That's quite a claim, but Clayton is not alone in his views. Others have called her "a living legend" and "an American tradition". None other than Frank Sinatra said, "Her talent should be studied by all vocalists, and her regal presence is pure elegance and charm." Most importantly, her illustrious career, spanning over six decades, speaks for itself. Her contributions to American music – as a lyricist, composer, and musical innovator – exemplify popular music at its best through jazz, blues, swing, Latin and rock music.
Lee recorded well over 1,000 songs and 60 albums, a number of which have become gold records. Her awards range from recognition of her musical achievements to citations for humanitarianism and include Lifetime Achievement awards from ASCAP (the American Society Of Composers, Authors And Publishers) and the Society Of Singers, Grammy awards that include Best Female Vocalist and another Lifetime Achievement Award, two honorary doctorates in music, an Oscar nomination, a Laurel Award from the motion picture exhibitors and an Audience Award from theatregoers. In 1999, Lee was proudly inducted into the Songwriter's Hall Of Fame.
Peggy Lee was born Norma Deloris Egstrom, on 26 May 1920, in Jamestown, North Dakota. While growing up she sang in the church choir and was singing professionally by the time she was 14. Within a few years, Lee ventured from Jamestown to Fargo, and it was there that she met Ken Kennedy, program director of radio station WDAY. He was so impressed by the singer's talent that he put her on the air within an hour of meeting her, but decided that the name Norma Egstrom just wouldn't do – so he christened her Peggy Lee.
It was the age of the big band, and in 1936 Lee joined the Jack Wardlow Band, stepping up a few years later to the Will Osborne Band. In her many travels, she caught the ear of none other than Benny Goodman. He quickly signed her up with his orchestra, arguably the most popular and influential big band ever.
Lee stayed with Goodman from 1941 to 1943. During this time she sang a number of his hit recordings, including 'I Got It Bad And That Ain't Good', 'Blues In The Night', 'Somebody Else Is Taking My Place' and 'Jersey Bounce'. But the recording that made her a household name was 'Why Don't You Do Right?', which was released in 1942. It was a song she had chosen and it offered a glimpse of the independence and creative sense that drove her entire career.
In 1943, Lee married Goodman's guitarist, Dave Barbour, and retired from performing. She gave birth to a daughter, Nicki, and was intent on being a full-time wife and mother. As a married woman, she was washing dishes one day and the words for 'What More Can A Woman Do?' came to her. When Barbour came home that evening, she told him the lyric and, in a few hours, they had the first of the numerous songs they wrote together. It was the beginning of Lee's career as a professional songwriter – a career that would produce over 200 songs, many of them hits.
It was with Barbour that Lee wrote many of her early hits, including 'I Don't Know Enough About You', 'Mañana (Is Soon Enough For Me)', and 'It's A Good Day'. In the following years, she wrote a wide and varied range of musical material with some of the greatest musicians and songwriters in America, including Duke Ellington, Johnny Mandel, Cy Coleman, Victor Young, Sonny Burke, Dave Grusin and Quincy Jones. In writing her own material long before it was fashionable to do so, Lee established herself as a trendsetter, becoming one of the world's first singer-songwriters.
The 50s found her career expanding to include the world of motion pictures. In 1950 she appeared in Mr Music with Bing Crosby. She played opposite Danny Thomas in the 1953 remake of The Jazz Singer and also wrote and performed the song 'This Is A Very Special Day' for the movie. Later in the decade, her portrayal of Rose, an alcoholic blues singer, in Pete Kelly's Blues (1955) earned her an Oscar nomination as Best Supporting Actress. Her involvement with movies didn't end when she stopped performing in them. Lee wrote words or music for a number of motion pictures, including Johnny Guitar, About Mrs Leslie, Tom Thumb and The Heart Is A Lonely Hunter.
Perhaps her proudest moment in the movies, however, came with Walt Disney's feature-length cartoon Lady And The Tramp (1954). In addition to writing the songs with Sonny Burke, she gave voice to four of the roles in the picture: the mischievous Siamese cats, Si and Am; the young human mother, Darling; and the down-on-her-luck ex-show dog Peg. That last character, a vampy Pekinese, was originally named Mamie, but since Mamie Eisenhower was the First Lady at the time, Walt asked Lee whether she'd mind if the character was renamed after her. She was delighted. The animators even asked Lee to walk for them as a model for Peg's walk.
In 1958, Lee released one of her biggest and most influential hits, 'Fever'. And in 1969 she recorded the song 'Is That All There Is?', for which she won a Grammy Award.
Widely recognised as one of the most important musical influences of the 20th Century, Peggy Lee has been cited as an influence on such diverse artists as Bette Midler, Madonna, kd lang, Elvis Costello, Diana Krall, Dusty Springfield, Dr John, Adele and numerous others. Sir Paul McCartney has been a longtime fan of hers and, in 1974, wrote and produced a song for her called 'Let's Love'.
Throughout the 80s and 90s, Lee kept up a hectic touring schedule, performing at venues such as Carnegie Hall and The Hollywood Bowl. She also continued to record albums, write music and poetry, and paint.
On 21 January 2002, Lee passed away at her home in Bel Air, California. Upon learning of her death, the distinguished jazz critic Nat Hentoff told the Baltimore Sun: "Her main quality was a marvellous sense of subtlety. She never overpowered you. You could hear her voice after it stopped."
Format:
UK English