Bob Dylan And The Great American Songbook
An exploration of Bob Dylan's love affair with the classic songwriting era, an infatuation that has only deepened with time.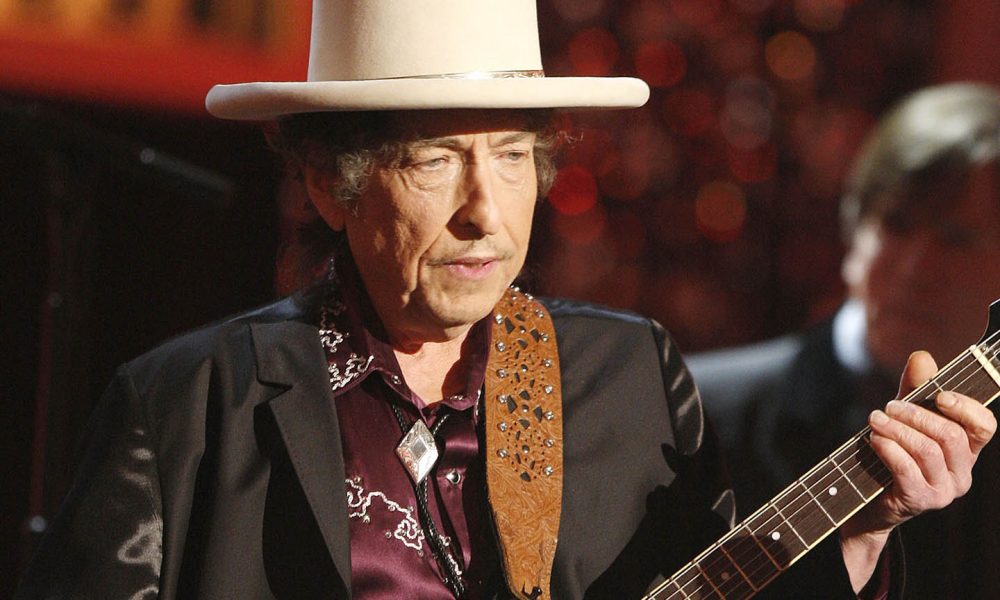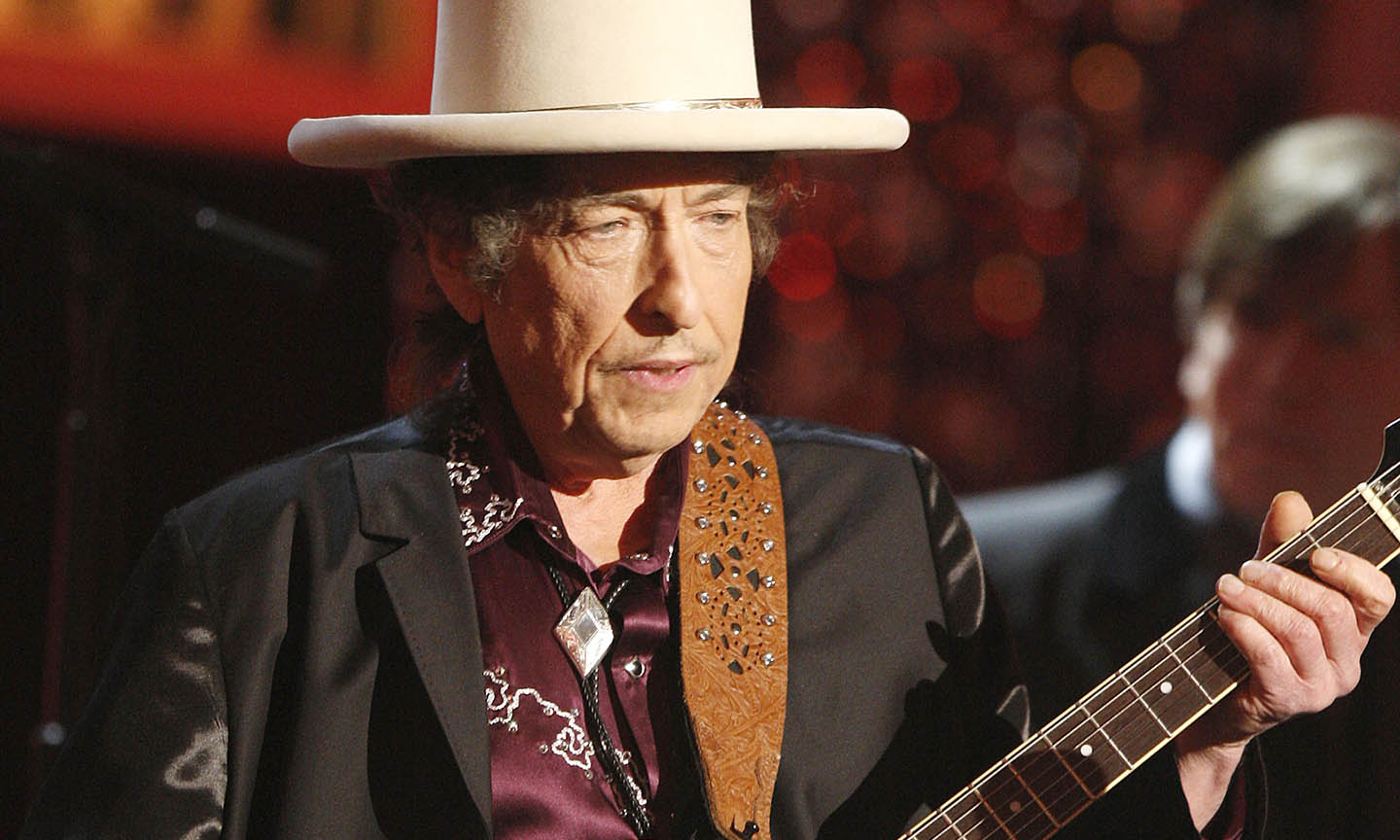 Bob Dylan once joked that when he helped create the phenomenon of the singer-songwriter in the 60s, he "put an end to Tin Pan Alley." Dylan was referring to the collection of New York City music publishers and songwriters who dominated American popular music in the early 20th century and helped to create the gold standard of songs known as The Great American Songbook.
Even so, it's clear that Dylan has a huge enthusiasm for The Great American Songbook. It began at a young age: In the biography Bob Dylan: Prophet, Mystic, Poet, there is a story about the four-year-old from Duluth, Minnesota, delighting his parents with a version of Harold Arlen and Johnny Mercer's "Ac-Cent-Tchu-Ate the Positive." Dylan would later say, "I could never escape from the bittersweet, lonely, intense world of Harold Arlen," the man who also composed "Somewhere Over the Rainbow" and "Come Rain or Come Shine."
But why do songs from The Great American Songbook endure? Classics such as "Summertime," "Someone to Watch Over Me," "A Fine Romance," "My Funny Valentine," "Let's Face The Music And Dance," "Some Enchanted Evening," "Let's Do It (Let's Fall In Love)", "I've Got You Under My Skin," and "Ev'ry Time We Say Goodbye." Obviously, they're songs full of poetry, intertwining lyrics and melodies with astounding elegance. But perhaps Dylan himself put it best when he said "the essence of life is in them – the human condition."
Dylan has recorded more than 50 Great American Songbook standards, and many of them are clear tributes to Frank Sinatra. Dylan once said that the "scintillating" singer known as Ol' Blue Eyes carried everything in his voice: "death, God, the universe – everything."
Follow our Frank Sinatra playlist for the best of Frank.
Dylan's 2015 album Shadows in the Night was recorded at Capitol Studios in Los Angeles, in Recording Room B, where Sinatra often cut his albums. Engineer Al Schmitt said Dylan prepared for each recording session by listening repeatedly to Sinatra's versions of the songs. "When you start doing these songs, Frank's got to be on your mind because he is the mountain," Dylan admitted at the time. "That's the mountain you have to climb, even if you only get part of the way there."
Tony Garnier, who has been the go-to upright bass player for Dylan for more than three decades, said that one of the challenges with Shadows in the Night was to make the songs work for a five-piece band in lieu of big orchestral arrangements. (Garnier was joined by lead guitarist Charlie Sexton, rhythm guitarist Stu Kimball, pedal lap steel/multi-instrumentalist Donnie Herron, and drummer George Receli.) Garnier was already steeped in the history of American music and jazz. His grandfather, Papa Garnier, had taught a young Louis Armstrong – an artist with his own history of Songbook covers, including a dazzling version of "Stardust" – and Garnier himself was schooled by the marvelous jazz bassist Ray Brown, who taught him bebop chord changes on the piano.
Garner said he and Dylan listened to the 1959 Blue Note album Frank Sinatra with the Red Norvo Quintet: Live in Australia, 1959, to see how their 2015 songs could work with a five-piece band. "The ballads and torch songs seemed to be a good choice, as opposed to doing an album of Sinatra swing tunes," he said. Among the tracks they covered were Irving Berlin's "What'll I Do" and the Rodgers and Hammerstein show tune "Some Enchanted Evening." Dylan's enthusiasm and tender phrasing is especially strong on "Where Are You?", a song that has also been covered by Dinah Washington and Julie London. He also excels on "That Lucky Old Sun," a song he has been performing live since trying it out in 1985, at the first Farm Aid festival.
In 2016, Fallen Angels arrived, an album in which 11 of the 12 tracks were previously recorded by Sinatra. The exception was Hoagy Carmichael's "Skylark," which Dylan had enjoyed since hearing it as a youngster sung by Anita O'Day with the Gene Krupa Orchestra. Among the songs that sparkle are "It Had to Be You" – a song Sinatra had been singing in the 1940s with the Tommy Dorsey band but one he did not put on an album until 1980 – and Arlen and Mercer's "That Old Black Magic." Dylan has long been a fan of Mercer, whom he described as "one of the most gifted lyricists who ever lived."
When Dylan was interviewed by Bill Flanagan in 2017, he spelled out just why the composers of The Great American Songbook era – luminaries such as Cole Porter, Irving Berlin, Duke Ellington, Rodgers & Hart, Harry Warren, and the Gershwins were so special. "These songs are some of the most heartbreaking stuff ever put on record… modern music and songs are so institutionalized that you don't realize it. These songs are cold and clear-sighted, there is a direct realism in them, faith in ordinary life, just like in early rock and roll," he explained.
That interest in realism may explain why Dylan had few qualms about singing songs that had been tackled by some of the most talented vocalists to ever step up to the mic. Dylan addressed his vocal style in that long interview with Flanagan, who asked him whether he had considered over-dubbing any parts of his Songbook covers. "My voice cracking here and there wouldn't bother me; bum notes or wrong chords would bother me more," Dylan replied. "On 'The September of My Years' I didn't fix anything. That would be impossible to pull off anyway because we were all in the same room playing together at the same time and there was a lot of leakage into other mics. You only fix things if you overdub the vocals separately and we didn't do that here. If you mangle a lyric on records like this, you have to go back and start over. It's a live recording."
Dylan is no stranger to celebrating spontaneity, seeing what can happen in the moment. It lines up neatly with his theory on why the Songbook has endured. Once you're singing these songs, it's "not taking a trip down memory lane or yearning for the good old days… it's in the here and now."
Looking for more? Discover the story behind the Great American Songbook classic "My Funny Valentine."