'My Funny Valentine': Rodgers & Hart's Evergreen Ballad
The story behind one of the most enduringly popular gems from the Great American Songbook.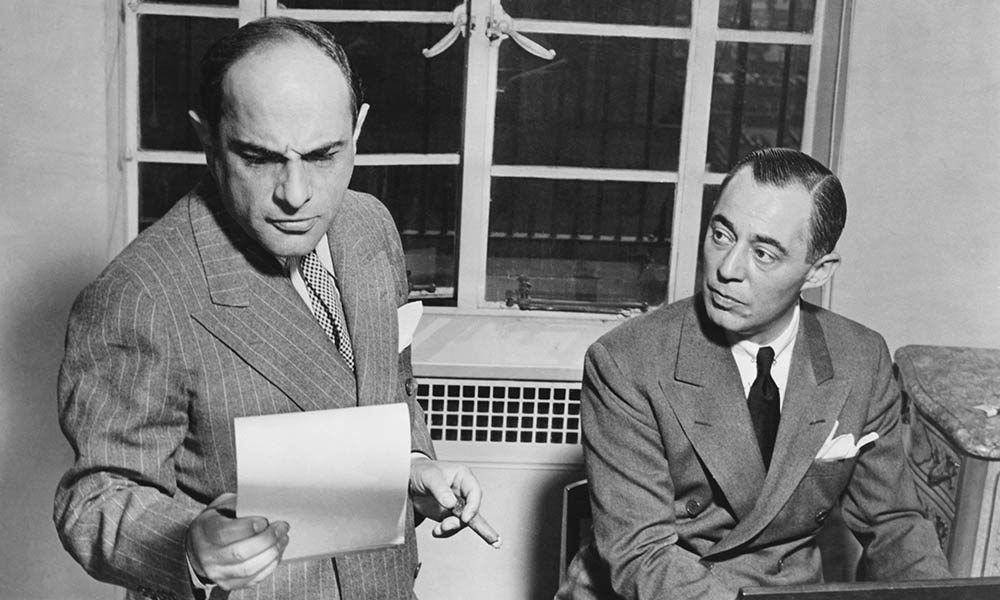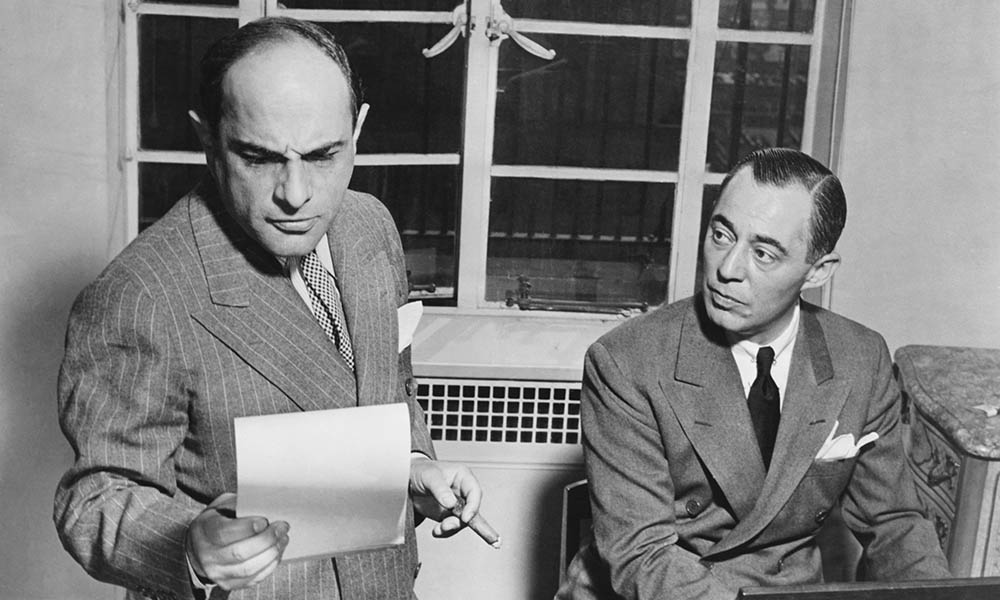 Between 1919 and 1943, pianist/composer Richard Rodgers and lyricist Lorenz Hart wrote many timeless songs – including the likes of "The Lady Is A Tramp," "Blue Moon," and "Have You Met Miss Jones – but "My Funny Valentine" is undoubtedly their crowning glory.
Written as a slow ballad that wavers tantalizingly between both minor and major keys, "My Funny Valentine"'s viewpoint comes from a protagonist who offers a gently mocking assessment of a lover ("your looks are laughable, unphotographable") but then finds a reassuring sense of perfection in that person's flaws.
The song was written in 1937 for 17-year-old Mitzi Green to sing in Rodgers & Hart's musical, Babes In Arms; although the stage show enjoyed a successful 289-week run on Broadway, "My Funny Valentine" outlived it, going on to achieve a notable life of its own from the mid-1940s onwards when many pop and jazz singers began including it in their repertoire.
The song was taken into the US Top 20 first by bandleader and saxophonist, Hal McIntyre & His Orchestra in 1945; rendered as an exotic-sounding foxtrot where vocalist Ruth Gaylor was surrounded by wailing, close-harmony brass. It was in the 1950s, though, that "My Funny Valentine"'s popularity skyrocketed; there were 38 recordings of it that decade, the most notable, perhaps, by Chet Baker, a sublimely lyrical trumpeter who also sang in a dreamy, androgynous voice. His 1952 recording of the tune – when he was part of baritone saxophonist Gerry Mulligan's quartet – transformed him into the poster boy of West Coast cool jazz. (In 2015, the historical and cultural importance of that particular Baker performance with Mulligan was marked via its induction into the Library Of Congress' National Recording Registry).
My Funny Valentine (Live)
While Baker alerted fellow jazz musicians to the song's value as a vehicle for improvisation – Miles Davis recorded a beautifully lyrical instrumental version on his 1957 album Cookin' With The Miles Davis Quintet using a muted trumpet – Frank Sinatra helped to legitimize "My Funny Valentine" as a viable performance platform for male crooners in the LP era. In 1954, Sinatra, who was just beginning a Lazarus-like career comeback at Capitol Records, put his inimitable stamp on the song as part of his landmark concept album, Songs for Young Lovers, arranged by Nelson Riddle. In his wake followed noteworthy versions by Sammy Davis Jr., Perry Como, Johnny Mathis, and Tony Bennett, who were all able to inject their personalities into Rodgers and Hart's Valentine's Day favorite and remodel the song in their own respective images.
My Funny Valentine (Remastered)
Though jazz's popularity markedly waned in the 1960s as pop and then rock groups began to dominate the musical landscape, "My Funny Valentine"'s popularity remained undiminished, as evidenced by recordings by acts as diverse as The Supremes, Barbra Streisand, and Frankie Valli.
Further evidence of the song's durability in the 1970s came when British new wave act Elvis Costello & The Attractions recorded the tune as the B-side of their hit single, "Oliver's Army" in 1979; and in the 80s, German art-rock chanteuse Nico (in tandem with her band, The Faction) put her unique spin on it, as did rock singers Rickie Lee Jones and Linda Ronstadt.
Certainly, "My Funny Valentine" has led a charmed life during its long history; it's been recorded over 1,000 times and has also featured in TV shows (The Simpsons) and Hollywood movies (The Talented Mr. Ripley) – and in the 21st century, interpretations from Sting, Sam Smith, Rod Stewart, and Michael Bublé have kept Rodgers & Hart's resilient Valentine's Day favorite alive for new generations of listeners.
Looking for more? Check out our list of the best love songs of all-time.