'Blue World': Lost Soundtrack Album Expands John Coltrane's Galaxy
In 1964, John Coltrane contributed music to a French-Canadian arthouse film, but his 'Blue World' soundtrack remained unreleased for years.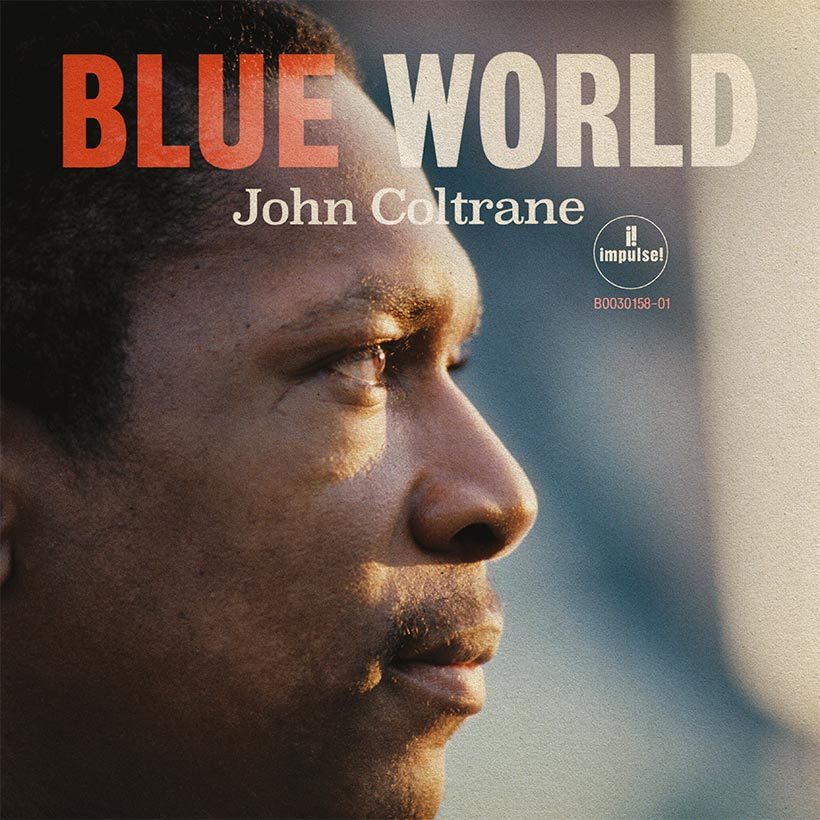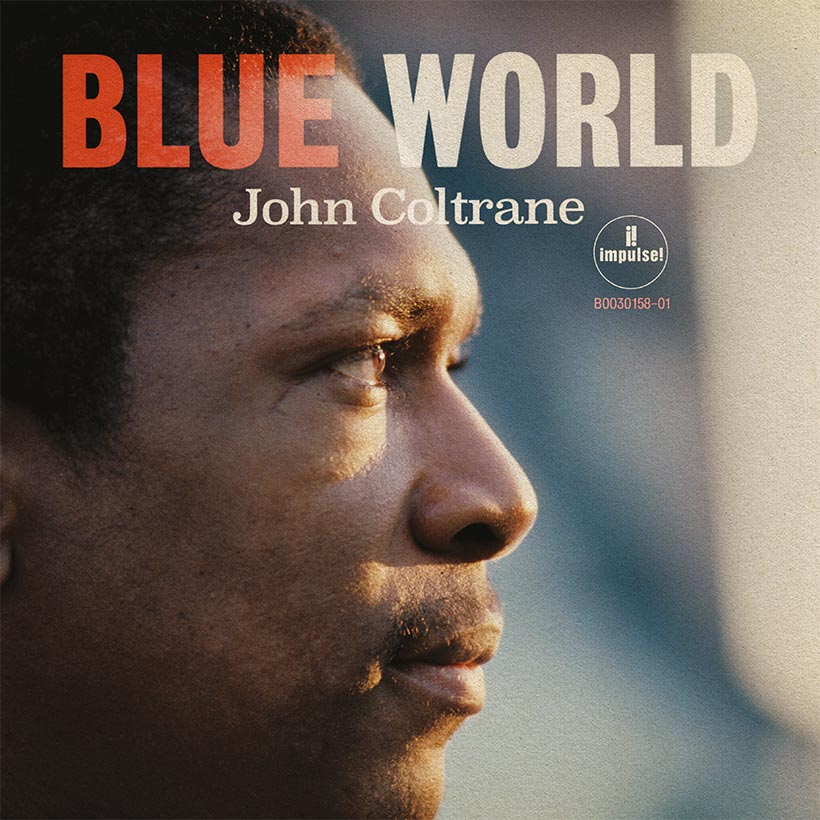 Three weeks after recording his eighth Impulse! album, Crescent – and six months before he would commit to tape his universally acknowledged magnum opus, A Love Supreme – John Coltrane arrived at 445 Sylvan Avenue, Englewood Cliffs, New Jersey, the location of Van Gelder Studio, to record what was an unusual project for him: music intended to be used in a feature film, and which only now sees the light of day, under the title Blue World.
Coltrane had been asked by groundbreaking cinéma-verité auteur, French-Canadian Gilles Groulx – who was a fan of Coltrane's and knew the saxophonist's bass player Jimmy Garrison – if he would contribute to a movie he was making: a love story with a socio-political subtext set in Montreal called Le Chat Dans Le Sac (aka The Cat In The Bag). To Groulx's surprise, Coltrane agreed to work on the project and, on June 24, 1964, the saxophonist took his quartet comprising pianist McCoy Tyner, bassist Jimmy Garrison, and drummer Elvin Jones to record the soundtrack music.
Once thought lost
With Groulx in attendance, the saxophonist recorded eight tracks in total, amounting to 37 minutes of music, but only a fraction of the material was used in the film, which was critically acclaimed and won the Grand Prix at the 1964 Montreal Film Festival.
The soundtrack, however, was never commercially released at the time, and the master tapes, which remained in the director's possession (and, after his death in 1994, in his family's), were thought lost. Over, 50 years later, the original Rudy Van Gelder-mixed ¼"-inch analogue tape was remastered by Kevin Reeves at Universal for its first-ever release.
Unique in Coltrane's discography
What makes Blue World, as it is now known, unique in Coltrane's discography is the fact that it finds the master saxophonist revisiting some of his older tunes in the studio. The reason for this was that Gilles Groulx, who didn't show Coltrane any film footage prior to the recording session, had compiled a list of the music he wanted based on material he was familiar with from the saxophonist's back catalogue.
The set begins with one of Trane's most famous ballads, "Naima," a haunting tune he named after his first wife, which he had recorded for Atlantic Records five years earlier, in 1959, on the famous Giant Steps album. The whole of the first take (which opens Blue World) was used at the beginning of the film, where the two lovers introduce themselves to the audience.
Many think of Coltrane as a musical fount pouring out those endless "sheets of sound," but on "Naima," he shows gentleness and restraint. The performance is defined by a graceful and exquisitely elegant main melody, played by Coltrane on the tenor saxophone, though underneath there's a fluid stream of activity from the rest of the band. The only musician to solo is McCoy Tyner, who contributes some cascading piano lines. Coltrane did a second, very similar, take of the same song; it closes the Blue World album but wasn't used in the film.
Working towards A Love Supreme
"Village Blues," a languid piece, first appeared on the 1960 album Coltrane Jazz, and was reworked by the saxophonist for Groulx's soundtrack. Coltrane, in fact, cut three versions during the session. The second take appears first on the Blue World album, as two minutes of it was used early in Groulx's film. The rendition is shorter than the Coltrane Jazz version, and more laidback, with Elvin Jones' polyrhythms imbuing it with a completely different feel.
The first take of "Village Blues," featuring some bluesy piano fills from Tyner, didn't appear in the movie. It follows Blue World's title track, which is, in fact, a reworking of "Out Of This World," the Harold Arlen-Johnny Mercer song that Trane had recast in his own image via a 14-minute deconstruction on his 1962 Impulse! album, Coltrane.
On "Blue World," which bears no resemblance to Arlen-Mercer's original (it is credited as a Coltrane original), the saxophonist distils the tune down to a more concise six minutes, though it's packed with detail. Jimmy Garrison's serene bass opens the proceedings, followed by Tyner's spare but elegant piano chords, while Elvin Jones creates a turbulent rhythmic undertow over which Coltrane's saxophone floats majestically. In terms of vibe, it shows Coltrane working towards the spiritual intensity that he would invest in A Love Supreme later the same year, while, stylistically, it offers an archetypal example of modal jazz, which became Coltrane's calling card in the first half of the 60s. Two segments from the performance of "Blue World" appear in Groulx's film.
A higher plane
Though Gilles Groulx didn't use it in the soundtrack, Coltrane recorded his classic track "Like Sonny" at the soundtrack session. A tribute to his friend, fellow-saxophonist Sonny Rollins, it was written and first recorded in 1959. This later version is darker and more intense than the original, but it's also much shorter, clocking in at just over two and a half minutes.
Perhaps the biggest surprise on Blue World is Coltrane revamping "Traneing In," a self-penned number he originally recorded in 1957 as the opening cut of the Prestige album John Coltrane With The Red Garland Trio. At over seven minutes in length, it's the longest cut on the album and begins with an extended bass solo from Garrison, who shows his dexterity combining single notes with strummed chords. Tyner and Jones don't come in until almost three minutes into the piece, creating a swinging pulse. Coltrane doesn't enter until a full five minutes have elapsed, but he immediately ratchets up the music's emotional intensity.
Blue World shows just how far Coltrane had traveled between 1957 and 1964. He played his old songs differently, and his band, which was evolving as a fine-tuned vehicle for his musical self-expression, put their own stamp on them, taking the material to a different, arguably higher, plane.
For those wishing to explore Blue World's background story in more detail, Coltrane authority Ashley Kahn contributes insightful liner notes which feature reminiscences from the film's co-star and its director's former partner Barbara Ulrich. And if you want to experience the extraordinary marriage of Coltrane's music with Gilles Groulx's images, the film is available at the National Film Board Of Canada's website.