reDiscover Johnny Mercer's 'Accentuate The Positive'
Capitol Records founder Johnny Mercer released just one album under his own name, but 'Accentuate The Positive' contained a host of classics.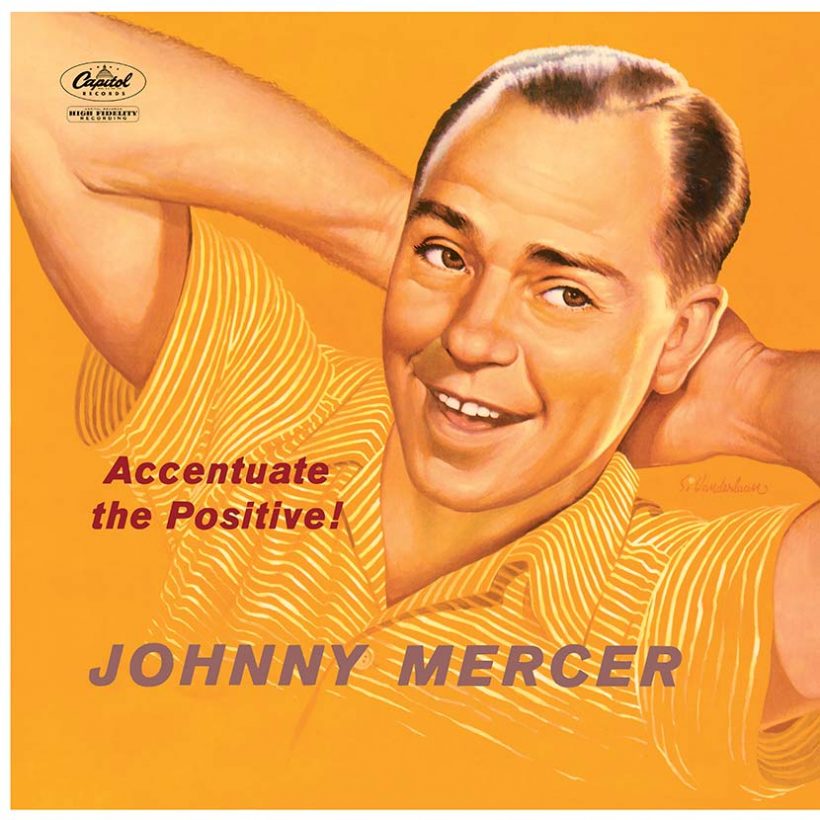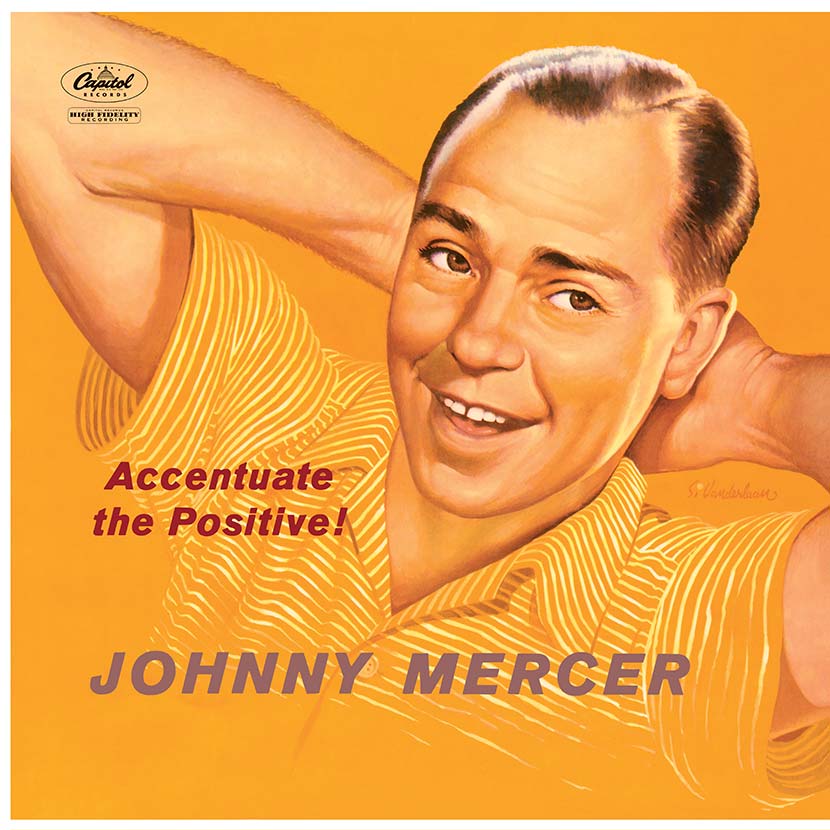 "As far as I'm concerned, Johnny Mercer is American literature." Those were singer Tony Bennett's words, uttered a few years ago in appreciation of the man who authored his 1962 hit single "I'll Be Around," and whose repertoire of 1,500 songs includes such Great American Songbook evergreens as "Satin Doll," "Jeepers Creepers," "Moon River," and "Accentuate The Positive."
Bennett, like Frank Sinatra, and all the great crooners of that era, knew that nobody could write a lyric quite like Johnny Mercer. He had that rare ability to conjure up memorable metaphors and ingenious phrases that vividly painted a picture, conveyed an atmosphere, or expressed a feeling which immediately resonated with the listener. It didn't matter if he was being witty and whimsical or dark and serious, the one constant was that he could always write with eloquence.
Listen to Johnny Mercer's Accentuate the Positive now.
Born in Savannah, Georgia, in 1909, to an affluent Southern family, John Herndon Mercer was drawn to music at an early age and gravitated to jazz and blues as a teenager. He moved to New York in 1929 to pursue an acting career, but started writing songs and eventually wound up co-writing "Lazy Bones" with Hoagy Carmichael, which became a huge hit in 1933. Afterward, he decided to try his luck in Hollywood. Writing songs for movies, he eventually hit pay dirt with "I'm An Old Cowhand (From The Rio Grande)," sung by Bing Crosby in the 1936 movie Rhythm On The Range.
Ac-Cent-Tchu-Ate The Positive (1995 Digital Remaster)
More big movie tunes followed in the 40s, including "Accentuate The Positive" (another Crosby vehicle), "That Old Black Magic," and "Come Rain Or Shine," all co-written with Harold Arlen. Flushed with success, Mercer co-founded Capitol Records in 1942 and then enjoyed a No.1 US hit under his own name with the ballad "Candy," recorded in tandem with the honeyed harmonies of The Pied Pipers.
That particular song eventually found its way on to the songwriter's first and only solo LP for Capitol, 1957's Accentuate The Positive, which gathered together an assortment of previously issued singles from the 40s. By the time it was released, 48-year-old Mercer was an established songwriter with an impeccable résumé and had seemingly relinquished his aspirations to continue his singing career.
Even so, Accentuate The Positive was a good reminder that he had enjoyed a successful stint as a hitmaker during the previous decade. Indeed, his rich, velvety baritone had graced three other substantial 40s US hits featured on the album: the evergreen title track, which has been recorded by everyone from Judy Garland and Dinah Washington to Paul McCartney; the rail travel-themed big-band swinger "On The Atchison, Topeka And The Sante Fe," which was also a World War II US chart-topper for Mercer; and the double-entendre-packed "Personality" (with music by Jimmy Van Heusen), a witty meditation on sex appeal.
Even more risqué is "Strip Polka," an uproarious tale about a burlesque dancer which, despite its subject matter, is tasteful rather than tawdry. In sharp contrast, "I Lost My Sugar In Salt Lake City" and the world-weary ballad (and Sinatra favorite) "One For My Baby (And One More For The Road)," whose lyrics Mercer scribbled on a napkin in a New York bar called PJ Clarke's, are sober reflections that reveal not only the impact of Black culture on Mercer's writing but also show how his jazz sensibility permeated almost everything he wrote.
One For My Baby (And One More For The Road)
Overall, Accentuate The Positive, with its various hues and moods, encapsulates the diversity of Mercer's oeuvre. Though his words can veer effortlessly from flippancy to poignancy, they are never trite. But to call him a wordsmith is to do Mercer, who died in 1976, aged 66, a gross disservice. Rather, he was a Tin Pan Alley poet with a gift for storytelling and ear-catching cadences. The fact that many of his songs – including "One For My Baby" and the title track from Accentuate The Positive – continue to be performed by today's singers underlines the universality, enduring popularity and, above all, relevance of Mercer's work.
Arguably, the best appraisal of his talent came from Frank Sinatra, who said: "A Johnny Mercer lyric is all the wit you wish you had and all the love you ever lost."