Rod Stewart
The Grammy-winning British singer and songwriter has charted an enormously successful solo career over the last 50 years.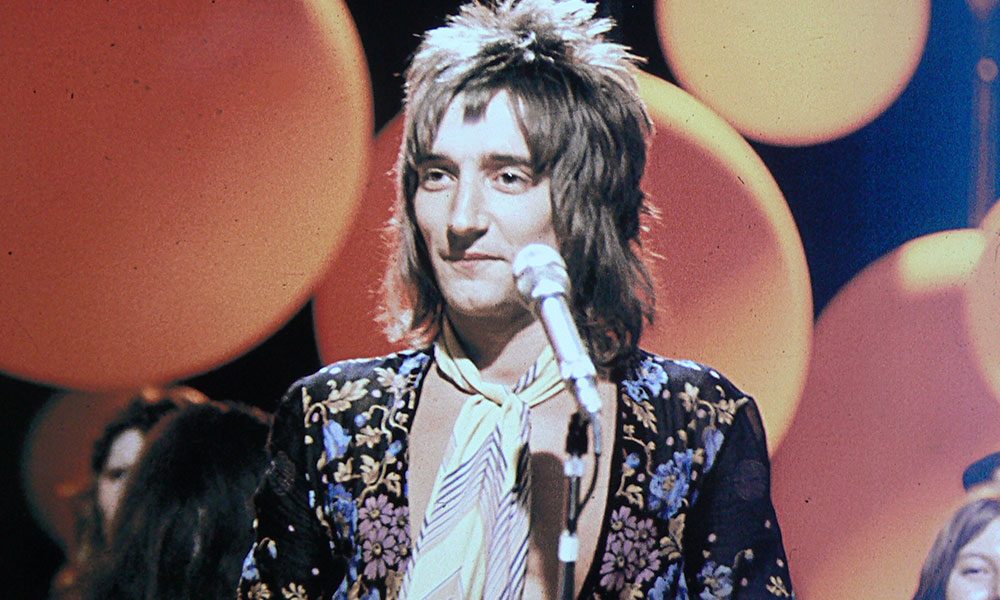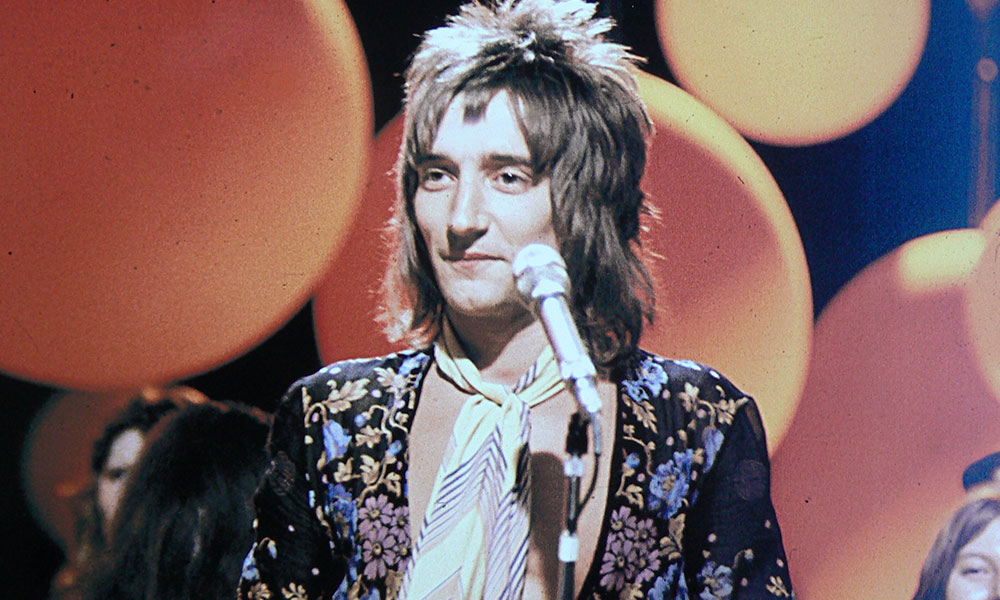 Rod Stewart's list of recorded triumphs and his achievements at the forefront of the music business would rightly fill a volume or four. Considering he's been in the world of show business and showmanship across six decades ever since he busked around Britain accompanied by a harmonica, an acoustic guitar and a beatnik hat that isn't so surprising. He was evidently destined for major success and would achieve that with the Jeff Beck Group and as frontman and writer for the Faces but his solo career, which ran in tandem with his group work, is what most concerns us here. And why not? The man has sold between 150 and 200 million albums worldwide. He's had a string of number one's discs, conquered singles charts and bossed arenas. Rod the Mod, as he became known, is also a stylist and a natural celebrity. Both one of the lads and a class apart, Stewart's music reflects his ebullient character: he is a storyteller, a teller of tall tales on occasion, a magnificent interpreter and a pioneer of electric folk blues and rock that makes more of the common touch than the esoteric, though he is never afraid to step outside his comfort zone. His early albums for Mercury are pretty much down the line essential classics with Every Picture Tells a Story and the attendant smash "Maggie May" being the tip of the iceberg.
In later years he wisely aged up and investigated the great American songbook but his roots still show just like they did in that famous pineapple haircut that inspired a generation of young men to adopt Rod as a hero and fashion icon. Rod's been recognised for his work by receiving the CBE (can't be long before it's Arise Sir Roderick) He's also a US Hall of Famer with a star on the Hollywood Walk – he has a Grammy and a Brit. But Rod probably doesn't set so much store by those gongs as he does by his sales, his royalties and his ever-loyal fan base. You probably know already what all the fuss is about. If not, read on…
Born in North London in 1945, Rod enjoyed the usual flurry of teenage jobs before trying his hand at skiffle and rock and roll with his early band The Raiders who got as far as a Joe Meek session and no further. The Bohemian lifestyle and support for the CND movement took Rod round the country and he hung around with the future Kinks before becoming a very early adherent of Mod. The spiky rooster hairstyle came in 1964 just as he was eschewing British folk for US soul and R&B. Having discovered Otis Redding and Sam Cooke, Rod began performing on the London club scene where there was always a stack of well-paid work. He parachuted through various bands before joining the Long John Baldry set-up, made demos for Decca Records and then fronted Steampacket, a fine band featuring his future drummer Mickey 'the Wallop' Waller as well as Brian Auger and Julie Driscoll. Then to Shotgun Express, where he played next to Mick Fleetwood and Peter Green, and finally Jeff Beck's Group, post-Yardbirds, where he graced Truth and Beck-Ola.
Despite a decent working relationship with Beck, Rod felt the need to try his solo hand out. His debut was recorded in 1968 but not released for a year by which time Rod was lead singer of the Faces with his old pal Ron Wood swapping Beck's bass for lead guitar and lining up next to Kenney Jones, Ian McLagan and Ronnie Lane, all of whom would appear on choice cuts on his albums.
An Old Raincoat Won't Ever Let You Down (known in the US and on catalogue now as The Rod Stewart Album) was a tentative step into the dark. Rod's trademark rasp and flamboyant delivery are audible from the off as he swings into a fine version of the Rolling Stones' "Street Fighting Man", embraces the gentler ballad folk of Mike D'Abo's "Handbags and Gladrags", gets inside Ewan MacColl's "Dirty Old Town" and tries his hand at songwriting to grand effect on "Cindy's Lament" and "I Wouldn't Ever Change a Thing". Teeth cut, the follow-up, Gasoline Alley, hones this clever mix and match approach with songs from the greats – Bob Dylan, Bobby Womack, Elton John and old mucker Steve Marriott – with ever more confident Stewart gems like "Jo's Lament" and "Lady Day". On this album, Rod calls in the acoustic and electric guitarist Martin Quittenton, who will prove a creative foil, while all the Faces join in as do Waller on drums and the pianist Pete Sears.
A five-star disc for sure but Stewart being notoriously worrisome feared that might be it for him – his gasoline runs out. In fact the next album, Every Picture Tells a Story went to number one in Britain and America. Everything about this disc reeks come and get me! It's just about perfection with Rod on top form surrounded at Morgan Studios by ace engineers and the most sympathetic players in town. "Maggie May", penned in North London with Quittenton, must be one of the most famous rootsy rockers ever written while Rod's version of Tim Hardin's "Reason to Believe" is sublime. There's a Bob Dylan outtake – "Tomorrow Is a Long Time" – some Elvis, and Rod's own stamp is all over the magnificent title track and the elegiac "Mandolin Wind". This is totally recommended. Every collection benefits from a bit of Story.
The ensuing Never a Dull Moment and Smiler are just as charming and you can find them on the ever so handy Reason to Believe: The Complete Mercury Studio Recordings, a terrific stand-alone 3CD package that is remastered and includes everything available to that date plus singles and unreleased material. Alternately raw, as on "Twistin' The Night Away" or tender and sweet, "You Wear It Well", this bumper set is a terrific way to play Rod catch up and get yourself a musical education.
Mr. Stewart returns to our manor for 2013's Time album. Here you'll be delighted to hear the man back on top form, especially during the co-write with Jim Cregan, "Brighton Beach", and on one of his sundry Tom Waits covers, here it's "Picture in a Frame".
Now, amongst our compilations and anthologies, we also have The Best of Rod Stewart and The Best of Rod Stewart Vol.2, the nifty The Very Best of…, Gold, Angel – The Love Songs, the self-explanatory The Seventies Collection, the ever so punchy Classic, the booklet version of You Wear It Well and the vintage The Very Best Of Rod Stewart. A personal favourite is the man's Rarities disc since that includes alternate versions and BBC sessions of "Maggie May" and "Country Comfort" with the Faces, hard to find B-sides and hints at Rod's future developing love for standards and country music, all accomplished with his own inimitable twist of course.
Something for everybody here – all tastes and all wallets. You can be completist – we'd love you to be – or you can duck and dive amongst the tracks that made Rod Stewart famous. He's pretty much a national treasure these days but we love to hear him starting out on that long journey towards superstardom. If this is nostalgia, bring it on. Sing it again Rod.
Words: Max Bell
Format:
UK English