Graham Parker
Graham Parker is a child of the 1950s whose musical career has straddled an enormous amount of ground, from wannabe Mersey beat, through Atlantic soul, hardcore R&B and a brand of English new wave fired in the crucible that saw pub rock mutate into punk.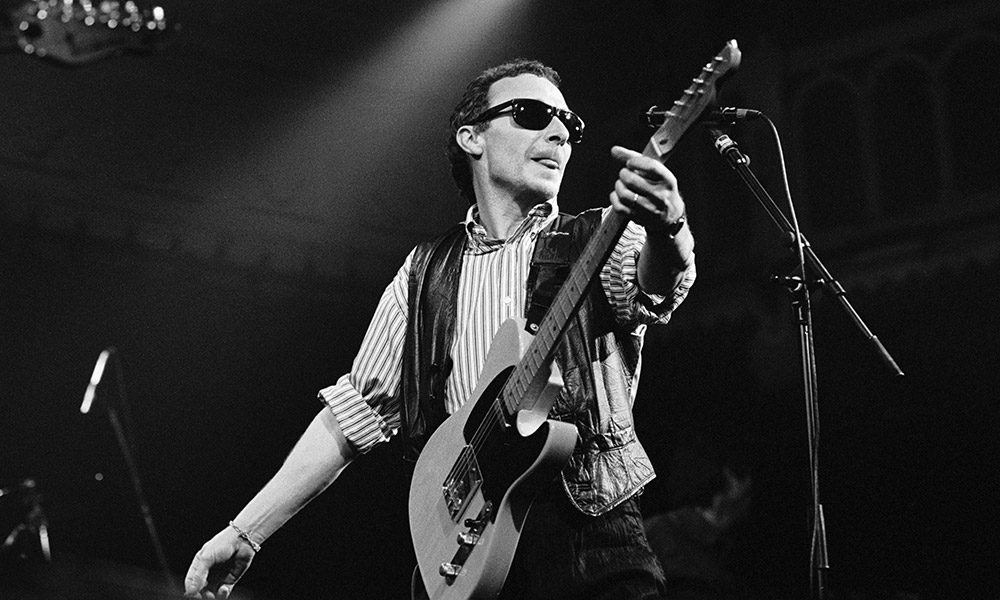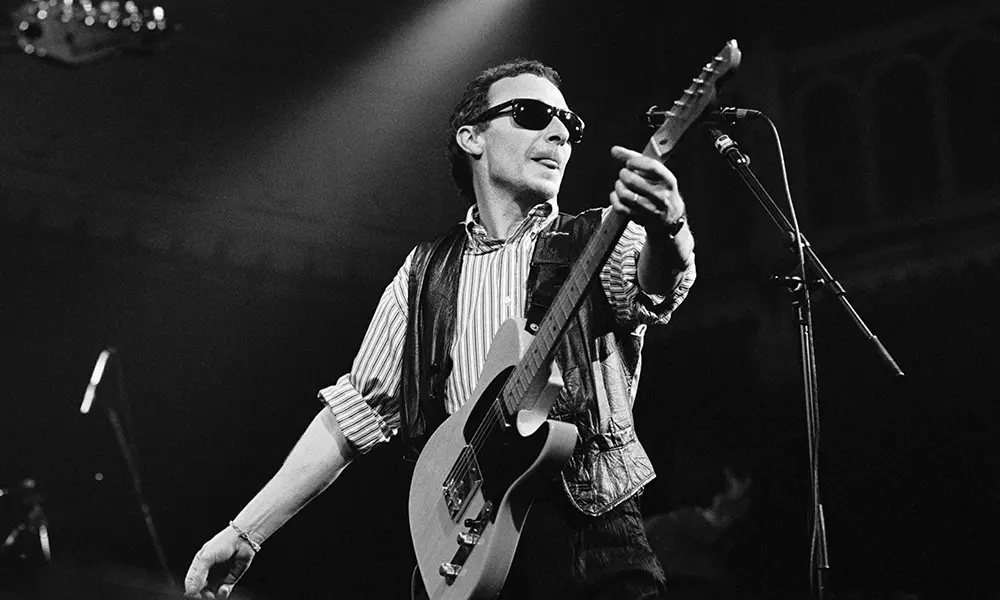 Graham Parker is a child of the 1950s whose musical career has straddled an enormous amount of ground, from wannabe Mersey beat, through Atlantic soul, hardcore R&B and a brand of English new wave fired in the crucible that saw pub rock mutate into punk. Other than that one can't really stereotype him since but since his influence is on a par with, say Elvis Costello's, or Paul Weller's, it's safer to say he is a one-off. Initially creating a body of work with his band The Rumour, themselves veterans of pub rock's finest like Brinsley Schwarz and Ducks Deluxe, Parker helped invent a new vein of angry, class conscious, political rock that beat the likes of The Clash, Ian Dury and Sex Pistols to the punch.
His early key albums reflected that moody persona: Howlin' Wind and Heat Treatment remain epic discs nearly forty years on and helped him to achieve considerable success on the live circuit where Graham and his band flayed audiences with their passion and ability. Eventually, his reputation spread to America and Squeezing Out Sparks and The Up Escalator made him a substantial cult figure. That Jack Nitzsche and Jimmy Iovine produced those respectively also helped give him an entry into different circles. Bruce Springsteen and E Street Band organist Danny Federici both appear on The Up Escalator, his first official solo venture. Raised in Surrey on the outer fringes of Greater London, Graham Parker had already packed more into his experience rucksack than most long before he hit the big time. A school days Beatles band called The Deepcut Three, later The Black Rockers, was a pleasant diversion but his immersion in soul music (especially Otis Redding) and the mod movement centred on nearby Woking and Camberley was probably more important to his development.
He had a ton of jobs after leaving school, mostly casual work that eventually found him in Guernsey picking tomatoes and writing psychedelic songs on a recently acquired acoustic guitar. There were side trips to Gibraltar, Spain and Morocco, all part of the hippy trails circa 1970 but we should pick him up in 1972. Winds of change were all about – Britain was about to enter into the Three Day Week and constant miserable power cuts, there was unrest on the streets and new musicians were calling into question the values of their sixties counterparts though not dismissing them entirely. Parker found himself in a milieu that included influential newcomers like Dave Robinson (before he helped found Stiff Records), the broadcaster and journalist Charlie Gillett, a genuine taste-maker on BBC London and fellow Surrey man Nick Lowe who was brought in to oversee the debut album that pitched Graham in with musicians Robinson recruited – the Rumour to be – in summer 1975.
That disc is Howlin' Wind (1976), one of the sharpest statements of intent in the book. Intelligent, emotional, and angry for sure but also studded with great swathes of reggae, funky rock, folk and caustic R&B, Howlin' Wind throbs with rhythms plucked from Chicago and Detroit and matches them to singularly British fury. With The Rumour Horns cooking up a storm the Rumour strut out like a band reborn. Schwarz and Belmont may get the plaudits along with GP but don't forget Bob Andrews on keyboards, Steve Goulding on drums and Andrew Bodnar's bass.
A genuine five-star classic, this album includes "White Honey", "Nothing's Gonna Pull Us Apart", the raunchy "Lady Doctor" and the essential "Back to Schooldays" (this also appeared on the compilation album, A Bunch of Stiffs) where Dave Edmunds's' guitar chews up the scenery.
Nick Lowe stuck around for a while but production shifted to Robert John "Mutt" Lange and a move out of London to Rockfield Studios in Wales. The resulting disc is Heat Treatment, another A star affair that features "Hotel Chambermaid" (covered by Rod Stewart), the withering "That's What They All Say" and the dark moods of "Black Honey". Check it out on the expanded and remastered version that includes two tracks from the hard to find The Pink Parker EP.
Stick to Me (1977) actually did have a sticky beginning. Initial sessions utilised a large string section but had to be scrapped when the tapes became corrupted, Nick Lowe rescued the album and it was re-made in a week prior to a European tour. Another intense excursion into the hinterlands of Surrey soul the sound of Stick to Me has dated far better than other punkier discs of the era. The writing is characteristically sharp, with a weather eye on American source material, and the playing is superb. Worth getting for "The Heat in Harlem" alone, a lengthy psych-rock romp that is far more daring than it has any right to be. The horn arrangements are courtesy of David Bedford and have a classy swing. This is an essential listen.
The Parkerilla is a live-in America document that rather faithfully reproduces the studio material it tackles although since that includes "Soul Shoes: and "Don't Aske Me Questions" that's not much of a criticism.
By now the music press were starting to take sides about all sorts of things and Parker found himself being weighed in the balance with Costello and Joe Jackson. By way of riposte, Parker blazed back with the epic Squeezing Out Sparks, produced by Nitzsche in London as a straight-ahead raw rock experience. The experiment works wonderfully and here you'll find some of Parker's most durable gems – "Love Gets You Twisted", "Local Girls" and "Waiting for the UFO's". The reissue reunites the disc with the 7" single given away as a promotional item: The Jackson 5 cover of "I Want You Back" and the otherwise rare "Mercury Poisoning" add oomph to the package.
The Up Escalator (1980) is where Jimmy Lovine pulls in some shots and Springsteen, Federici and pianist Nicky Hopkins answer the call. Another US Top 40 entry, this comes with Up and Down sides and contains great songs like "Devil's Sidewalk" and "Paralyzed". Definitely, one that got away, it's well checking out today.
After releasing a stream of fine music throughout the 1980s Graham returns to the fold with 1992's self-produced and excellent Burning Questions which has a mod edge about it thanks to the participation of guests like P.P. Arnold and Style Council keyboards player Mick Talbot.
In recent times Graham has been heard on dozens of live discs. One of the very best is Not If It Pleases Me – Live at The BBC, a selection of hitherto unreleased sessions from 1976-1977; a first-rate and fiery insight into how great GP and The Rumour were from the outset. Bringing us full circle are Three Chords Good and Mystery Glue, discs that do the decent thing and show them to be right back on form. The former is a thrilling reunion. As Parker says of this upstate New York project: ''after a hiatus of over 30 years, it was extraordinary to hear the Rumour backing my material again," says Parker. "We've finally made an album of true musical collaboration that we're all very proud of."
Mystery Glue is set to a major release this year. Pre-production took place in Parker's New York locale before the band returned to RAK Studios for the final recording. It is an album of conscious rock, harking back to Graham Parker and The Rumour's genre-defining music of the '70s whilst paying homage to Bob Dylan, reggae, soul and rock 'n' roll. Of the album title, Parker says, "When Swiss astrophysicist Fritz Zwicky described Dark Matter in the 1930s, he got the name wrong. It is of course 'Mystery Glue' that holds the Universe together. As always, when I present new songs to the Rumour they work feverishly to make sense of them, often starting out with wildly disparate and alarmingly wrong diversions. Then, seemingly out of nowhere, everything falls into place, as if by dint of some Mystery Glue that holds us all together."
Described by Bruce Springsteen as having one of those "'cuts through the bullshit' voices," decent hindsight would suggest that Mr Parker is a bit of a legend. He's been compared to a British Springsteen or Bob Dylan but we doubt if he's too bothered by the hyperbole, nice as it may be. His own charisma is a given and we're delighted to point you towards a selection of studio and live music that is aching to be discovered.
Parker has continued to make great records; indeed his most recent outing is with the reformed Rumour on 2012's magnificent Three Chords Good. Parker and the band also appear as themselves in Judd Apatow's movie This Is 40.
Three Chords Good was released in October 2012 and tours of America, the United Kingdom and Europe followed.
Don't Ask Me Questions, a documentary by the Gramaglia Brothers (End Of The Century: The Story Of The Ramones) had been in the works for over ten years and was basically finished when Parker announced to the filmmakers that he was about to do what he swore he would never do: reform the Rumour. The Gramaglias, therefore, filmed the entire recording sessions in conjunction with Judd Apatow and also shot footage of Parker and the Rumour in Hollywood on the movie set. The documentary was shown on BBC 4 to great acclaim.
Words: Max Bell
Format:
UK English