Best Ronnie Wood Songs: 20 Essential Tracks
Artist, songwriter, and one of Britain's finest, and possibly most underrated, guitar players, here are Ronnie Wood's career-defining cuts.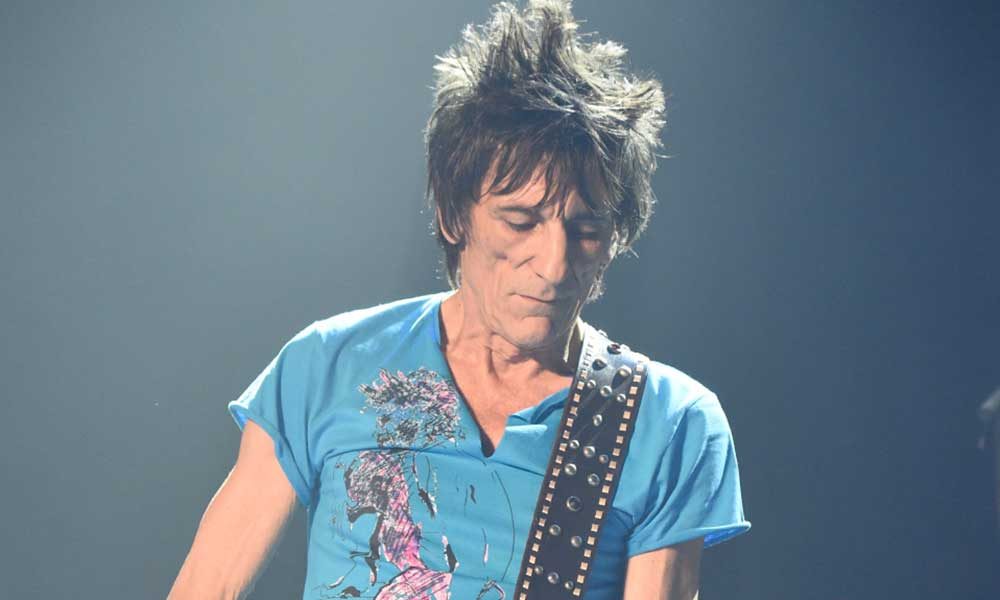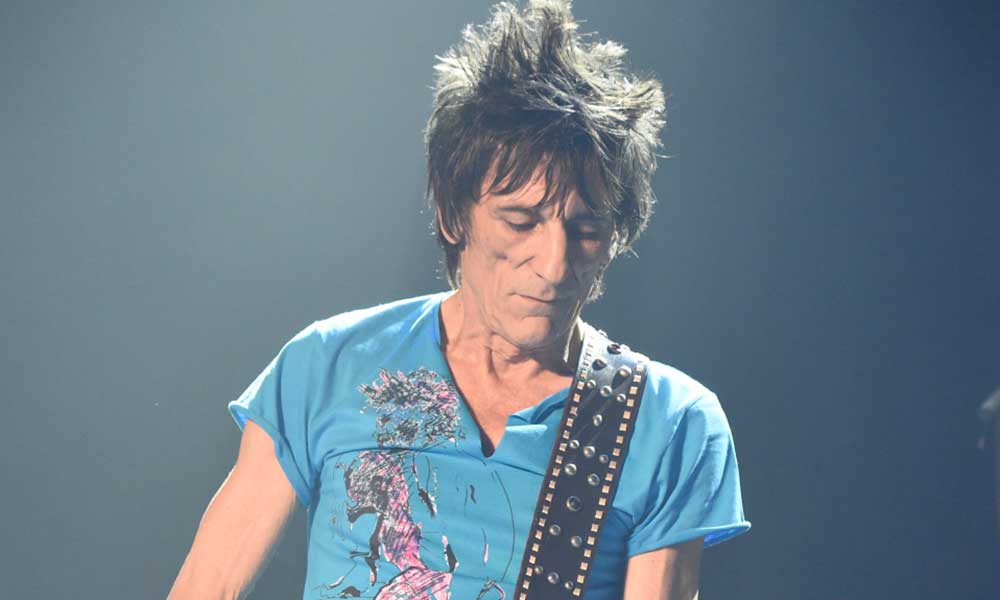 Ronald David Wood, artist, songwriter, and one of Britain's finest, and possibly most underrated, guitar players was born on June 1, 1947. His is a musical family: Ronnie's older brother Art formed the Artwoods, who included Jon Lord, later to a co-founder of Deep Purple, and drummer Keef Hartley, who played with John Mayall and later had his own band. The multi-instrumentalist and prolific guitar player has played with everyone from The Faces, The Jeff Beck Group, and, of course, The Rolling Stones. Here we count down some of his most career-defining cuts with our list of the best Ronnie Wood songs.
Listen to the best songs by Ronnie Wood on Spotify.
Ronnie's first group was a West London R&B outfit that he co-founded as a 16-year-old. The Birds released a string of singles, with much of their material written by Ronnie, but by 1967 he had joined The Jeff Beck Group, as the bass player, along with singer Rod Stewart and Micky Waller on drums. The Beck group recorded two classic albums, and "Plynth (Water Down The Drain)" is a track from their second, Beck-Ola. He also briefly played with The Creation, a band formed by ex-Bird Kim Gardner.
Plynth (Water Down the Drain)
In 1969 Art Wood formed Quiet Melon, with Ronnie, Rod Stewart, Ronnie Lane, Kenney Jones, Ian McLagan, and Kim Gardner. They cut four songs for Fontana but they went unreleased and soon after the band split with the two Ronnies, Rod, Kenney, and Ian going on to form The Faces. Ronnie Lane, Ian, and Kenney had of course played together in the Small Faces.
Just prior to the Faces forming, Rod Stewart got a solo contract with Vertigo Records and recorded An Old Raincoat Won't Ever Let You Down, on which Ronnie played guitar and bass, as well as harmonica on "Dirty Old Town."
A month later, The Faces released their debut album and it featured several Ronnie co-written songs, including "Around The Plynth" which showcases Ronnie's excellent slide guitar playing. The album Long Player, which followed in 1971, included "Sweet Lady Mary"; A Nod Is As Good As a Wink… To A Blind Horse, later that same year, included the Faces anthem "Stay With Me," again co-written by Ronnie. The Faces swansong was 1973's Ooh La La, which had another of Ronnie's songs, written with Ian McLagan and Rod Stewart, "Cindy Incidentally."
In between making the Faces records, Rod also recorded his own solo albums, with the second, Gasoline Alley in 1970, breaking through into the UK album chart, with its title song coming from the pens of Rod and Ronnie; it again features Wood's by now trademark slide. 1971's Every Picture Tells A Story was the big one for Stewart, topping the charts in both Britain and America. Once again the title song is a Ronnie and Rod co-write. In 1972 Never a Dull Moment came out, which included Ronnie's co-write "True Blue" as its opening track. Rod and Ronnie's last collaboration was on Smiler (1974). "Sailor" comes from this album and it's so typical of their recording together.
Rod Stewart - Sailing (Official Video)
In late 1973, the seeds of Ronnie's future career were sown when, along with Mick Jagger, David Bowie as backing singer, Willie Weeks on bass, and Kenney Jones on drums, they recorded the basic track that became "It's Only Rock 'N Roll (But I Like It)" in the studio at Wood's house, "The Wick" in Richmond, London. In 1974 both Jagger and Keith Richards played on Ronnie's first solo album, I've Got My Own Album to Do.
After Mick Taylor quit the Rolling Stones in December 1974, Ronnie helped with the recording of their album Black and Blue in the spring of 1975. From this album comes "Hey Negrita," on which Wood plays lead and is credited on the album as "inspiring" the song. Two days before Ronnie's 28th birthday he played his first live gig with the Stones on their 1975 Tour of the Americas…and he's been with them ever since.
Emotional Rescue (Remastered 2009)
From 1980's Emotional Rescue we've included the title track, which features Ronnie's distinctive "lead bass playing." A year later from Tattoo You is "Black Limousine," a co-write from Ronnie with Mick and Keith.
According to Ronnie, "'Black Limousine" came about from a slide guitar riff that was inspired in part by some Hop Wilson licks from a record that I once owned… And there was another guy called Big Moose, who I've never heard of before or since…he was an old slide guitar guy who had one particular lick that he would bring in every now and again. I thought, 'That's really good, I'm going to apply that' – and so subconsciously I wrote the whole song around that one little lick, building on it, resolving it and taking it round again." It remains one of the best Ronnie Wood songs.
From the same year we've included one of Ronnie's songs from his solo album, 1234. "Fountain of Love" shows Wood's love for R&B; the album also featured Bobby Womack on guitar.
With the Stones hiatus in the 1980s, Ronnie worked with Keith as the New Barbarians and collaborated with others including, including Prince, Bob Dylan, David Bowie, Eric Clapton, Ringo Starr, and Aretha Franklin. By 1990 when the Stones were back on the road with their Steel Wheels/Urban Jungle tour, Ronnie's guitar was integral to both their live shows and their albums recorded over the last two decades.
Love In Vain (Live / Remastered 2009)
The Stones' 1995 Stripped project features Ronnie's deft slide guitar on "Love In Vain," the song had been included on Let It Bleed. When Ronnie's slide guitar comes in about halfway through the number, it turns it into one of the finest readings of this classic blues tune. We've also featured "Happy" from Live Licks, which Keith sings but Ronnie helps to make such a great song with his excellent slide playing.
In 2010 Ronnie released I Feel Like Playing, his seventh studio album; naturally, he did the cover art, and it is a great record. It features a string of guests and opens with Ronnie's song, "Why You Wanna Go And Do A Thing Like That For" which shows his love for Dylan but also his skill as a songwriter. It sounds like a song that must have been recorded by everyone and deserves to be more widely heard: a 21st-century classic.
We finish our list of the best Ronnie Wood songs with "Forever," the closer from I Feel Like Playing, which features Slash on second guitar and we thought it the best way to go out.