Prince
Prince was one of the most influential and successful artists of all time, changing pop music in his own image countless times with a classic catalog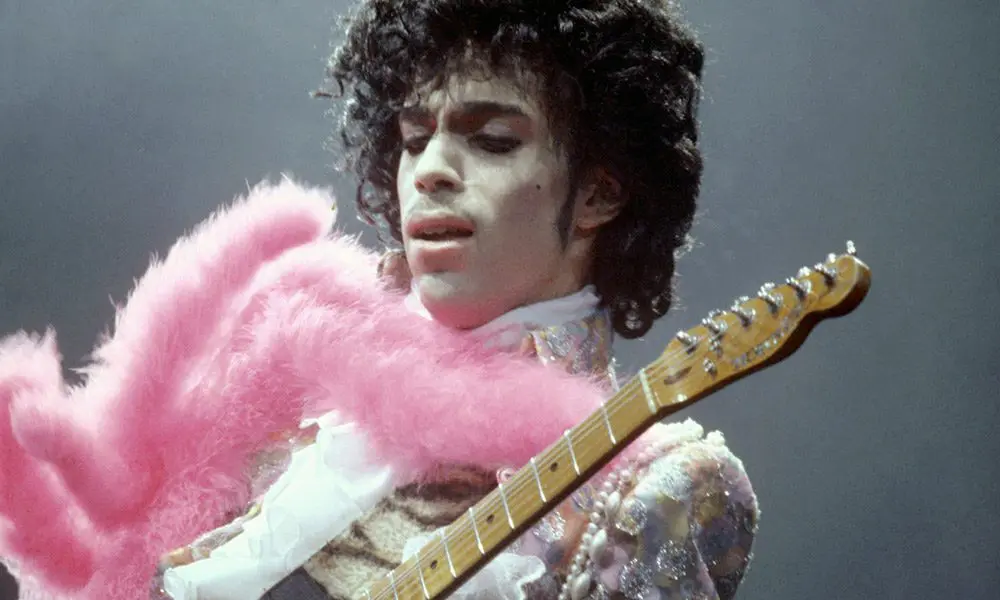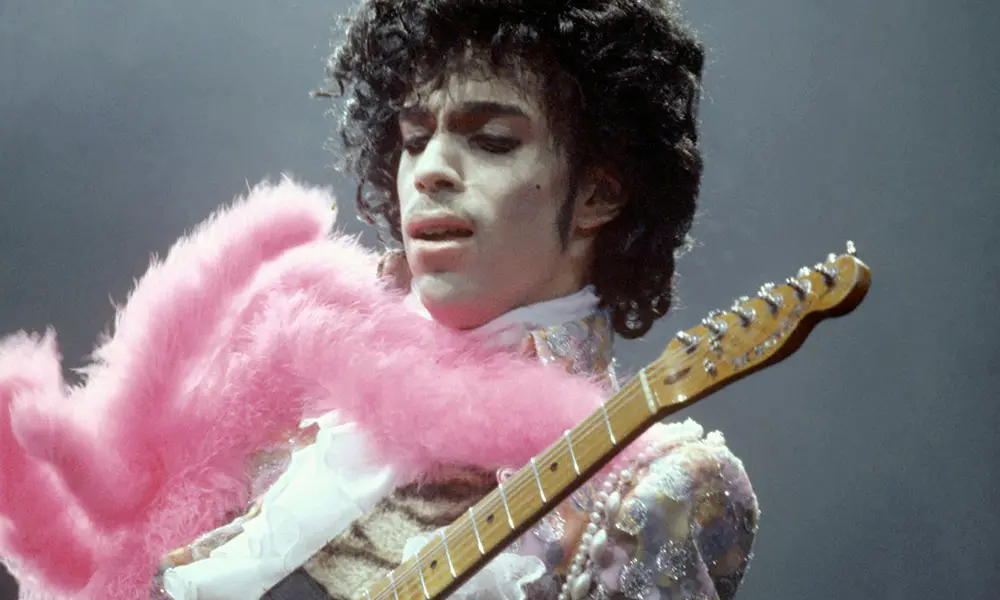 "I named my son Prince because I wanted him to do everything I wanted to do." So said Prince's father, John L Nelson, in 1991. By that point, however, Prince had exceeded everyone's expectations – except maybe his own. Thanks to the phenomenal success of Purple Rain, in 1984 Prince became the first artist since The Beatles to simultaneously hold the No.1 spot for a single ('When Doves Cry'), album and film (both Purple Rain), and he was catapulted into super-stardom. What followed was an unparalleled run of albums (Around The World In A Day, Parade, Sign "O" The Times, Lovesexy) that both helped define the 80s and establish Prince as a fearlessly creative artist driven by a unique vision.
By the time John Nelson made his (under)statement, Prince was on the cusp of yet another audacious reinvention: changing his name to an unpronounceable glyph (dubbed "The Love Symbol") and declaring that "Prince is dead". The results were a very public battle with his then record label, Warner Bros, during which Prince fought for artists' rights. Having changed the future of music in the 80s, he spent the 90s challenging the music business, pioneering internet distribution and looking for new ways to share his music.
When he died, on 21 April 2016, of an accidental overdose of the opioid painkiller fentanyl, Prince left behind an awe-inspiring legacy that will take many years to fully understand. His mythical Vault reportedly contains enough unreleased music to amass an entire alternate discography – perhaps several alternate discographies – while his creative innovations have rightfully earned him the often over-used label of "genius".
Born in Minneapolis, Minnesota, on 7 June 1958, Prince Rogers Nelson was named after the Prince Rogers Trio, a jazz outfit led by his father, John L Nelson. Though a strong musical influence came from both parents – his mother, Mattie Shaw, was a jazz singer – it was when Prince saw his father's band perform that he knew what he wanted to do in life. The sharp clothing, the precision musicianship, the line of dancing girls on stage: all would surface in Prince's live shows in years to come.
Prince taught himself the piano at home and, after learning the theme tunes to Batman and The Man From UNCLE, he graduated to writing his first original song, 'Funkmachine', at the age of seven. But he was also shy and often kept to himself. Despite later making a name for himself on the high-school basketball team, Prince never grew beyond five-foot-two inches, and as a teenager he could more often than not be found in the music room, practising on an array of instruments. He would soon gain a local reputation with his own band, Grand Central, and find early studio work recording with his cousin Pepé Willie's outfit, 94 East.
The practice paid off. Prince was still in his teens when he signed to Warner Bros, and in 1978 he released his debut, For You, an album on which he played over 20 instruments, and which bore the soon to be iconic credit, "Produced, arranged, composed and performed by Prince." The album was swiftly followed by Prince, and, taken together, the two laid the template for the emerging Minneapolis sound: upbeat funk with stripped-back arrangements that relied on programmed drum machines and synth lines where, in the 60s and 70s, large ensembles would have used horn sections.
Though both albums had hinted at the persona Prince was developing, it was with 1980's Dirty Mind that he unveiled a sexually explicit collection of songs that truly signposted where he was going. "I wasn't being deliberately provocative, I was being deliberately me," he asserted of songs such as the title track, 'Do It All Night' and 'Head', while he described his new look – bare-chested in bikini briefs, high heels, a neckerchief and trenchcoat – as "pure sexuality".
Dirty Mind's mix of new wave rock and synth-driven funk was further developed on 1981's Controversy, by which point Prince had also started writing, performing and recording entire albums by protégé acts The Time and Vanity 6. With the music coming at an unstoppable rate, these side projects gave him a creative outlet for the various emerging strains of his personality – and creativity – while allowing him to focus on creating ever more complex music under his own name. By the time 1999 emerged, in 1982, Prince was a cult artist with rave reviews, standing on the verge of a breakthrough into the mainstream.
The video for '1999' debuted on MTV in December 1982, making Prince one of the first black artists to appear on the channel, several months ahead of Michael Jackson. Its follow-up, 'Little Red Corvette', made further inroads into the crossover market when it entered the US Top 10 – helped in part by an unabashed rock solo performed on record by Dez Dickerson, the flash guitarist that made up part of the mixed-race, mixed-sex backing band that Prince had put together as his very own Family Stone. Though the ensuing Triple Threat Tour would end in chaos – Prince falling out with both The Time and Vanity 6 – one thing was clear: Prince's music was edging towards a seamless synthesis of funk and rock, and was poised to take over the world.
No longer satisfied with masterminding several careers with which to create a buzz around his hometown, Prince had begun toying with a semi-fictional movie that would bring the Minneapolis scene to life on the big screen. "There was no precedent for this," his tour manager – and former James Brown tour manager – Alan Leeds recalled. "Rock'n'roll stars with a couple of hit albums did not make movies. Let alone somebody from the black community having the gumption to do it in the mainstream."
But by now, Prince had little use for rules. When Purple Rain hit the cinemas in the summer of 1984, it made him a household name around the world, and the album – credited to Prince And The Revolution, the iconic band that consisted of Wendy Melvoin on guitar, Lisa Coleman and Matt "Doctor" Dr Fink on keys, Mark Brown on bass and Bobby "Z" Rivkin on drums – burned up charts around the globe. From the opening cut, 'Let's Go Crazy', through to frenetic funk-rock outings 'Computer Blue' and 'Darling Nikki', ballads 'Take Me With U' and 'The Beautiful Ones', and the closing, anthemic title track – recorded live at a benefit concert that also doubled as Melvoin's first ever gig with the group – it remains an all killer, no filler classic.
Prince could have rested on his laurels, but instead, he just kept pushing. With The Time disbanding, and new girl group Apollonia 6 proving a short-lived replacement for Vanity and co, Prince simply focused on new side projects, drummer Sheila E and The Family (for whom he originally wrote 'Nothing Compares 2 U') among them. Meanwhile, he took even greater risks with his own music. Rather than record Purple Rain 2, Prince incorporated psychedelia into 1985's Around The World In A Day. Where his next movie, Under The Cherry Moon, wholly failed to replicate its predecessor's success, the accompanying album, 1986's Parade, was an unqualified triumph that found him bringing jazz into the mix – an interest that would spill over into the instrumental-only side project Madhouse. But Prince could still drop the hits, and the raw, funky 'Kiss' wasted no time in reasserting his dominance over the charts.
With The Revolution disbanding after Parade, Prince set out to prove that he could still do things on his own – as he had back in the old days. Despite emerging from a confusion of unreleased albums, including Dream Factory, Crystal Ball and yet another new side-project, credited to the mysterious Camille (actually another one of Prince's alter egos), the 1987 double-album Sign "O" The Times was artistic perfection that continued Prince's seemingly unstoppable run. But it wasn't the last album to be released in place of another planned project. Recorded almost concurrently with SOTT, the infamous Black Album became the most bootlegged album of all time after Prince allegedly cancelled its release the day before it was due to hit the shelves. Maybe its return to more hard-edged, sexually explicit funk spooked its creator; in its place came 1988's Lovesexy, an album on which Prince sought to reconcile his carnal desires with his increasingly spiritual worldview.
After a large-scale tour that took his stage show – and touring expenses – to new heights, Prince focused once again on movie projects: the 1989 Batman soundtrack was an unqualified hit; his third movie, Graffiti Bridge, less so, though the success of the soundtrack album, released in 1990, proved that he still had what it took to make hits.
Warner Bros agreed, offering Prince a new contract that the star claimed was a "$100 million" deal which, as he entered the 90s, would make him the highest-paid artist of all time. There were sales-related stipulations in the contract, but Prince initially seemed to deliver, releasing a hits-filled album, 1991's Diamonds And Pearls, co-credited to his new backing band, The New Power Generation.
For its follow-up, however, Prince once again turned to grand, overarching themes. Dubbed "Love Symbol", for the glyph that served as the album's title, Prince's second album with The New Power Generation emerged in 1992 as an ambitious – and sometimes baffling – rock opera that would have far-reaching repercussions. While touring the record, he changed his name to the unpronounceable symbol that graced the record's sleeve, and soon refused to play any of his own hits, openly declaring "Prince is dead".
While he remained no less prolific throughout the 90s – including the recording and release of several side project albums for The New Power Generation (Goldnigga, Exodus and Newpower Soul – Prince albums in all but name), along with former heroes and influences George Clinton, Larry Graham, Mavis Staples and Chaka Khan – The Artist Formerly Known As Prince, as he became known, started to focus on reimagining the business.
A public fight with Warner Bros might have left fans and critics alike shaking their heads, but Prince laid the groundwork for many artists to self-release their own work in the future. Warner Bros had been given the Come album, but Prince kept 'The Most Beautiful Girl In The World' to himself. Releasing the song independently in February 1994, on his own NPG Records label, it became his first ever UK No.1 single, while the attendant album, The Gold Experience, was also a hit, jointly released by NPG Records and Warner Bros. Thereafter, the label would see out Prince's contract with two albums of old material: 1996's Chaos And Disorder and 1999's pointedly titled The Vault… Old Friends 4 Sale.
Artistically speaking, Prince no longer had anything to prove. Having so publically split from the record label that had helped him achieve fame, however, he now had to prove that he could go it alone. Showing no signs of stopping, 1996's Emancipation was a mammoth triple-album that upheld Prince's claim to "want the biggest shelf in the record store, the most titles". But he wasn't just interested in record stores. In 1998, he started shipping the four-disc Crystal Ball/The Truth set direct to fans who had pre-ordered it from his website the previous year, making the collection the first full album to be sold through the internet – a decade ahead of Radiohead's headline-grabbing sale of In Rainbows.
Though he would periodically team up with record labels to make one-off deals, such as the NPG Records/Arista release of Rave Un2 The Joy Fantastic, issued in 1999, Prince started the 21st Century more determined than ever to service his music direct to fans. Launched in 2001, the NPG Music Club was an online subscription service that gave fans priority tickets and CD copies of new releases, among them The Rainbow Children. Notable for seeing Prince return to using his birth name for the first time in almost a decade, the album also boasted some of his strongest music in years: a jazz-funk mélange that found him at his exploratory best, even if the lyrical focus on his newfound Jehovah's Witness faith divided fans. (The subsequent tour was also an artistic triumph, later captured on the One Nite Alone… Live! box set.)
More exclusive NPGMC releases followed, including the intimate piano album One Nite Alone… (2002), and download-only instrumental releases Xpectation (2003) and C-Note (2004), along with studio collections The Chocolate Invasion and The Slaughterhouse. 2004 also saw the mainstream release of Musicology, a serious bid for the charts that hit No.3 on both sides of the Atlantic, and once more found Prince experimenting with release methods. A one-off deal with Columbia put the album on the shelves, but Prince also launched his own iTunes-style download store through which to sell it and even gave copies away for free with each new ticket purchase for his Musicology tour of the US. The success was bettered in 2006 when Prince teamed up with Universal to release 3121, which became his first album to debut at the top of the US charts and also saw him slip a handful of "Purple Tickets" into random copies, giving a lucky few winners the chance to attend a private gig at Prince's rented home in Los Angeles.
2007's Planet Earth was once again given away for free – not only to attendees of his 21 Nights In London residency at the O2 Arena but also to anyone who bought a copy of The Mail On Sunday in the UK. Prince repeated the trick with various UK and European newspapers for 2010's 20Ten, while the previous year's double-album, Lotusflow3r/MPLSound (which was also bolstered by yet another side project release, Bria Valente's Elixer), was sold solely through Target stores in the US, and select outlets throughout Europe.
Though each new album was released in a different way to the last, Prince's live shows remained a constant: jaw-dropping performances from an unbeatable master. Even when he swapped large-scale revues for a stripped-back funk'n'roll trio, 3rdEyeGirl, the results were explosive. And though Prince once again took to experimenting with internet distribution, releasing a series of download-only singles via his own website, when it came to his first album release in four years, he reunited with Warner Bros – and ultimately issued two albums on the same day, the solo Art Official Age and the 3rdEyeGirl outing Plectrumelectrum. He would once again switch it up for HITnRUN Phase One and HITnRUN Phase Two, both initially released in 2015 via Jay Z's digital subscription service, Tidal… but the next phase in Prince's career will now forever remain a question mark.
During a break from a stunning solo piano tour, on 21 April 2016 Prince was found dead in Paisley Park, the iconic home that he built in Minneapolis and had lived and recorded in since the late 80s. Having suffered an accidental overdose of the opioid painkiller fentanyl, it emerged that years of gruelling live shows had taken their toll on Prince's physical health. "There was always something kind of bothering him," Sheila E said, recalling live shows they'd performed together in the 80s. Noting that he "messed up his hip and his knee", she added that Prince "kept doing it because he loved doing it and it was something no one was doing".
In a year that had already seen the death of David Bowie, the world once again went into mourning, and tributes to Prince's genius poured forth, from everyone from Mick Jagger to Madonna, President Obama to actor Samuel L Jackson. Everyone was in accord: nothing compared to him.
Jason Draper
Format:
UK English