'Addicted To Love': America Couldn't Get Enough Of Robert Palmer
Seventeen years after he was first on record, the British artist became the new sensation of the MTV generation.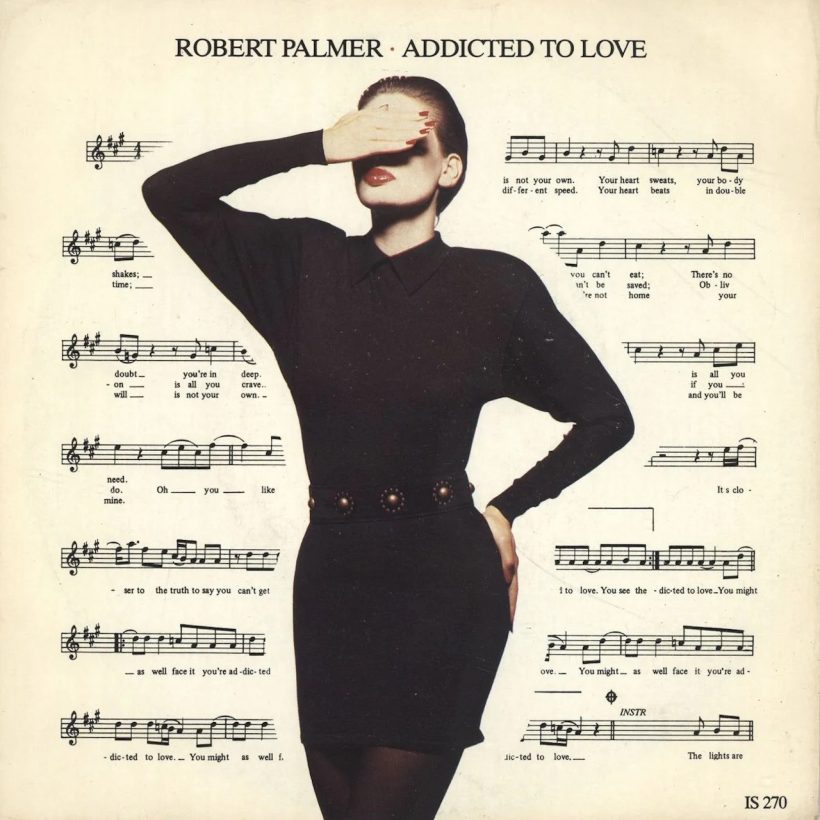 Robert Palmer had been appearing on record for fully 17 years, and making his own albums for a dozen, when he became the new sensation of the MTV generation. In the first week of May 1986, as he received wall-to-wall exposure on the all-powerful video channel and on radio, the Yorkshire-born stylist was at No.1 on the Billboard Hot 100 with "Addicted To Love."
The incredible pervasiveness of the promo clip, with its guitar-laden fashion models, became one of the defining pop images of the 1980s and the video era in general. So much so, in fact, that it has rivalled the memory of the song itself, which first emerged as a track on Palmer's eighth studio album Riptide, late in 1985.

Robert Palmer - Addicted To Love (Official Music Video)
Recorded at Compass Point Studios in Nassau in the Bahamas, the LP was produced by Chic bassist and writer-producer Bernard Edwards, who had just overseen the self-titled 1985 album by the Power Station. Palmer was, of course, a member of that spinoff supergroup, as were two other contributors to Riptide, Andy Taylor, and Tony Thompson.
Palmer succeeds Prince
"Addicted To Love" wasn't even the first single from Riptide. "Discipline Of Love" had been released alongside the album and reached just No.82 on the Hot 100. It peaked at an even more modest No.95 in his home country. But the second single was a different story altogether. The American market led the way with "Addicted," which entered the US pop chart in February 1986, three months before it debuted in the UK.
Listen to the 80s Classic Hits playlist for great memories of the decade from the Rolling Stones, Blondie, Queen and dozens more.
The single climbed to No.1 on the Hot 100 for May 3, completing an epic 13-week run to the summit. It replaced Prince and the Revolution's "Kiss" in the process, in a banner week all round for Palmer in America. Riptide climbed 13-9 in its 24th week to become his first US Top 10 album.
Buy or stream "Addicted To Love" on Riptide.