Deep Purple
Formed in Hertford in 1968 Deep Purple are often called pioneers of heavy metal and while there's some truth in that, they would prefer to be viewed as a quality rock group.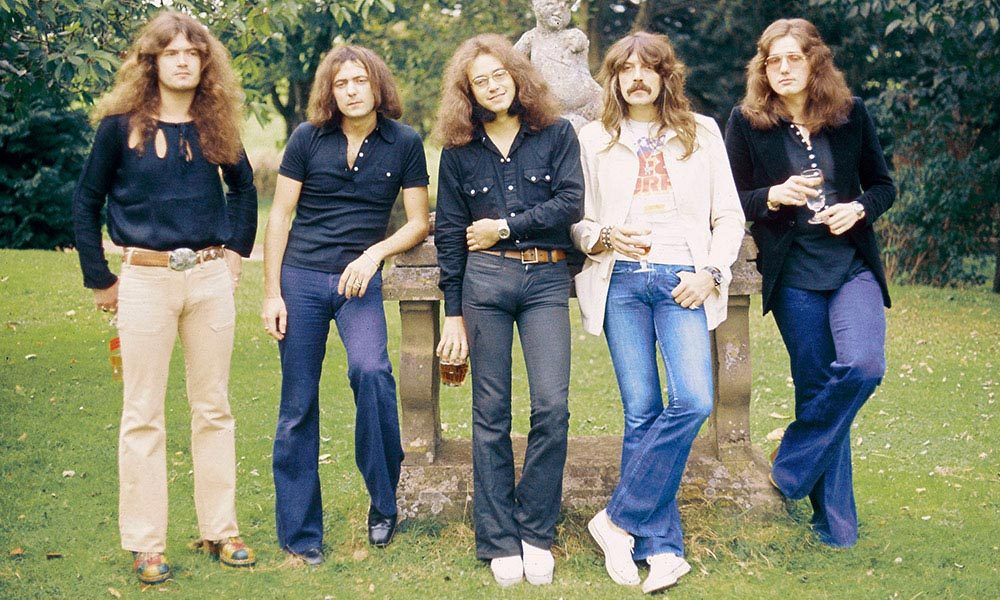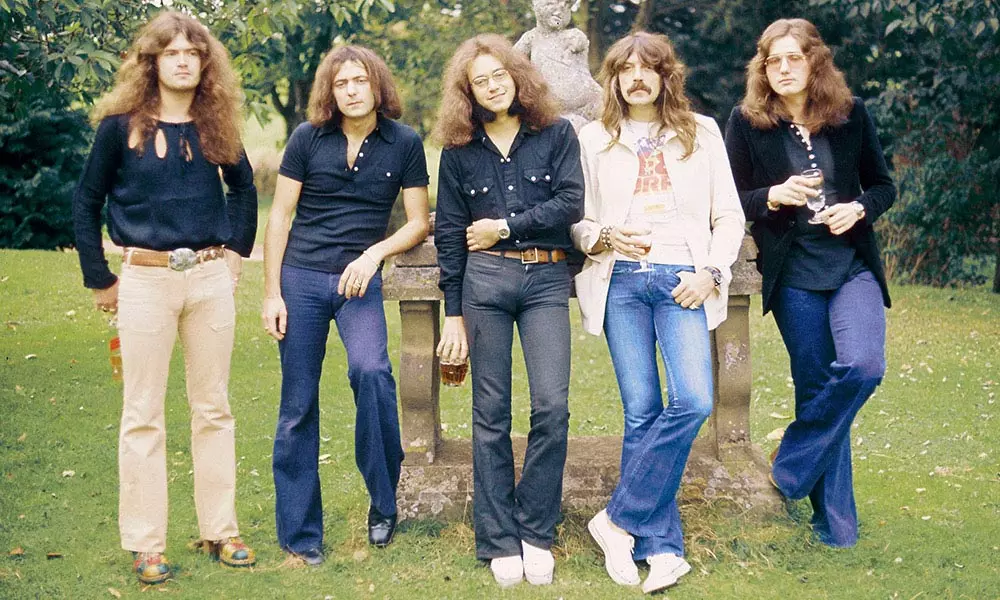 Formed in Hertford in 1968 Deep Purple are often called pioneers of heavy metal and while there's some truth in that they would prefer to be viewed as a quality rock group. So forget any typecasting and concentrate on the fact that the Purple are an English institution with dozens of groundbreaking albums in their catalogue and sales in excess of 100 million. The band has gone through many significant changes, notably in the vocal and guitar department, but drummer Ian Paice remains a constant source of rhythmic energy and long-standing members Ian Gillan and Roger Glover are inextricably linked to the other stellar names, the immense Ritchie Blackmore – a real guitar hero – and the late, great keyboards maestro Jon Lord whose symphonic abilities enabled Deep Purple to branch into orchestrated rock on album and stage. Their seemingly annual visits to the Montreux Festival in Switzerland invariably find them using a full string section.
Progressive in the best sense, Deep Purple have also enjoyed single hit success with the definitive anthems "Black Night", "Smoke on The Water", "Strange Kind of Woman" and the epic "Fireball" ensuring the band's name buzzed from the underground to the school playground to the sixth form common rooms of the land. By 1972 they were about as big as you can get.
Their forte has been to maintain a standard and integrity that is shown by the care and attention to detail on their albums. Other significant members guitarist Tommy Bolin, singer David Coverdale, bassist and vocalist Glenn Hughes, current guitarist Steve Morse, keyboards man Don Airey and company have become a part of this tradition so that when you listen to them or go to see them play you know they have as much respect for their profession as they did when they started out playing psychedelia and blues and even folk-rock in British clubs back in the sixties.
It's 1967 and a new rock project is mooted featuring classically trained Hammond organist Jon Lord and soon to arrive from the Hamburg scene, the guitar wizard Blackmore. Singer Rod Evans, his mate Paice, and original bassist Nick Simper completed a heady quintet. Despite a strong following in the south of England Deep Purple, named after a 1930s swing era standard, actually hit first in North America with a cover of Joe South's "Hush" and a radio favourite, another cover, Neil Diamond's "Kentucky Woman". Their debut album Shades of Deep Purple (1968) featured classical passages and magnificently assured acid rock with a hard edge. Months of rehearsal at rented farmhouse Deeves Hall paid dividends. Producer Derek Lawrence, like Blackmore an old associate of the legendary Joe Meek, did the console honours and brought out superb performances on the opening instrumental "And the Address", the garage anthem "Hey Joe", a souped-up take on The Beatles' "Help!" and the band penned  "Prelude: Happiness/I'm So Glad".
Second album The Book of Taliesyn became a greatcoat student's must-have item. More progressive now, they still found room for a second Beatles number in "We Can Work It Out" and a lengthy assault on the Barry, Greenwich, Spector Wall-of-Sound masterpiece "River Deep, Mountain High" which includes a segment from Richard Strauss's "Also Sprach Zarathustra", familiar to all at the time since it's inclusion in Stanley Kubrick's movie 2001: A Space Odyssey. Metallic as they wanted to be there are also similarities with the prog leaning acts of the era like King Crimson and early Yes. Meanwhile, Blackmore was winning a reputation as one of the slickest, fastest and loudest axe men on the planet – check his work on "Wring That Neck". Deep Purple (aka Deep Purple 111) closes the first chapter as they move into the ever-heavier territory and establish a foothold in America. Notable oddities on this fine disc include Donovan's "Lalena", the swift groove of "Fault Line" and the mood changing "Why Didn't Rosemary?" although the heads were now starting to bang to the likes of  "April" and "Bird Has Flown."
The monumentally titled Deep Purple in Rock, with its Mt. Rushmore style cover, saw Ian Gillan and Roger Glover join the ranks, having replaced Evans and Simper in time to make the legendary Concerto for Group and Orchestra, recorded at the Royal Albert Hall. Jon Lord's compositions, enriched by Gillan's lyrics, won them great kudos and by the time In Rock arrived they were on a global high with cuts like  "Speed King", "Child in Time" and "Hard Lovin' Man" creating havoc and mayhem in rock venues worldwide. Now bossing their own productions Fireball smashed up the charts and has been cited as a pivotal influence on generations of hard rock acts since, partly thanks to the sweet sound engineered by Martin Birch.
Machine Head (1972) is simply an essential, a must-hear. Containing linear metal gems "Smoke on the Water" (penned after a fire in Montreux's Casino), "Space Truckin'" and "Highway Star" – all constants in their live shows to this day – this is a five-star affair whose appeal never fades. It certainly contains master classes in rock dynamics from Gillan, Lord, Blackmore, Glover and Paice – virtuosos to a man.
Their second concert release, the classic Made in Japan, collates all the goodies to date and features magnificent performances from Osaka, and the Budokan, Tokyo which ensured long-lasting success in the Far East. We are also delighted to offer Live in Japan, a 3CD set that is pristinely remastered and cleaned and absolutely ready to rock into any discerning collection. Boasting 21-tracks worth of excellence this complements the previous release in a good way. An utterly organic and credible artefact this – we're loving it to death and know you will too.
Incredibly prolific, Who Do We Think We Are (1973) was made when there were tensions afoot but Burn re-established the Purple brand in Mk 3 mode with new singer David Coverdale and Glenn Hughes (ex-Trapeze) on bass and back up vox. The title track is a rejuvenation while everything on Stormbringer pushes boundaries as Blackmore introduces elements of folk and funk that astonished listeners and made producer Birch one of the most sought-after board men in metal and rock.
Tommy Bolin's enlistment shocked Blackmore's army of fanatics – though he pursued his own successful solo career. Even so, Blackmore returned for Perfect Strangers bringing back his Rainbow accomplice Glover. Meanwhile, Gillan ended his stint in Black Sabbath to assume microphone control and all seemed well in the world of Purple. The House of Blue Light (1987) is a much better album than it's given credit for. Glover's production nous steadied a rocky patch yet there were changes afoot again when Joe Lynn Turner made his debut on Slaves and Masters. Again Gillan wasn't away for long and fans flocked to hear The Battle Rages On… largely recorded at Bearsville, New York and remarkable for the crunching classics "Time to Kill" and "Nasty Piece of Work."
The punning Purpendicular sees Steve Morse (ex-Dixie Dregs) replace Ritchie and Abandon marks the final studio appearance from Jon Lord. Bananas and the acclaimed Rapture of the Deep convinced fans that the band were back to form and indeed their popularity in the Nordic and German markets is huge and loyal.
We'd also point you towards Now What?! Produced by Bob Ezrin (Alice Cooper, Lou Reed) as this includes heartfelt tributes to dear Jon Lord who passed away in 2012. Look out for deluxe versions and remember that Deep Purple are not dinosaurs from the prehistoric rock era but rather flag bearers for the whole genre. Their influence is vast and profound and there won't be many aspiring groups who haven't tried to tackle some of their riffs or emulate Gillan's almighty pipes. Despite a hiatus and four different stable line-ups, our Deep friends are a phenomenon. Consider –  they've put out 35 live albums alone as well as dozens of spectacular compilations – Deepest Purple: The Very Best of Deep Purple (1980) was a multi-platinum number one its own right and there are anthologies and box sets galore to track down, covet and enjoy.
Power to the Purple!
Words – Max Bell
Format:
UK English