Steve Winwood
The British rock singer and songwriter from Birmingham has had a successful solo career alongside his work in various other rock bands.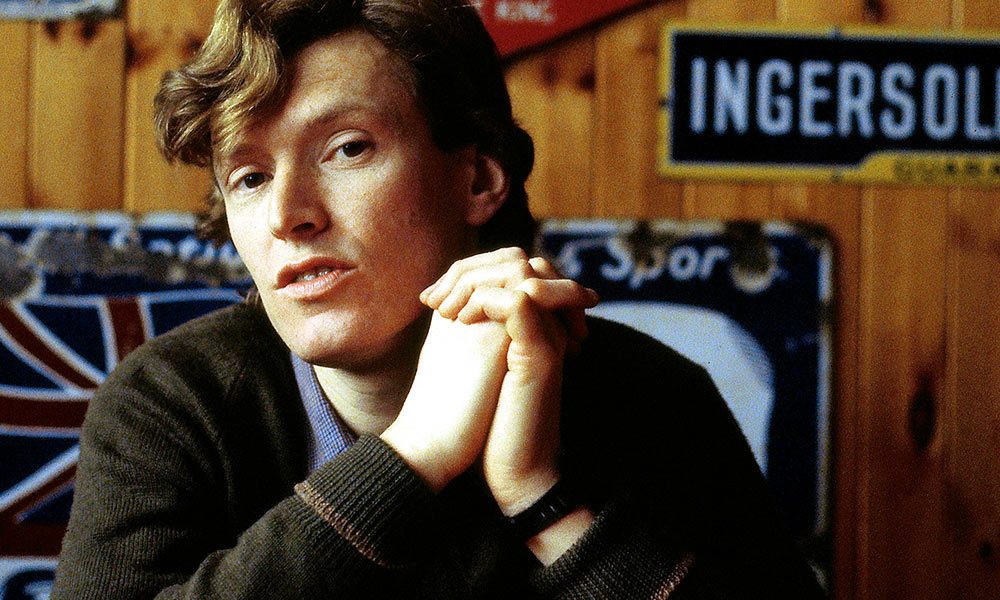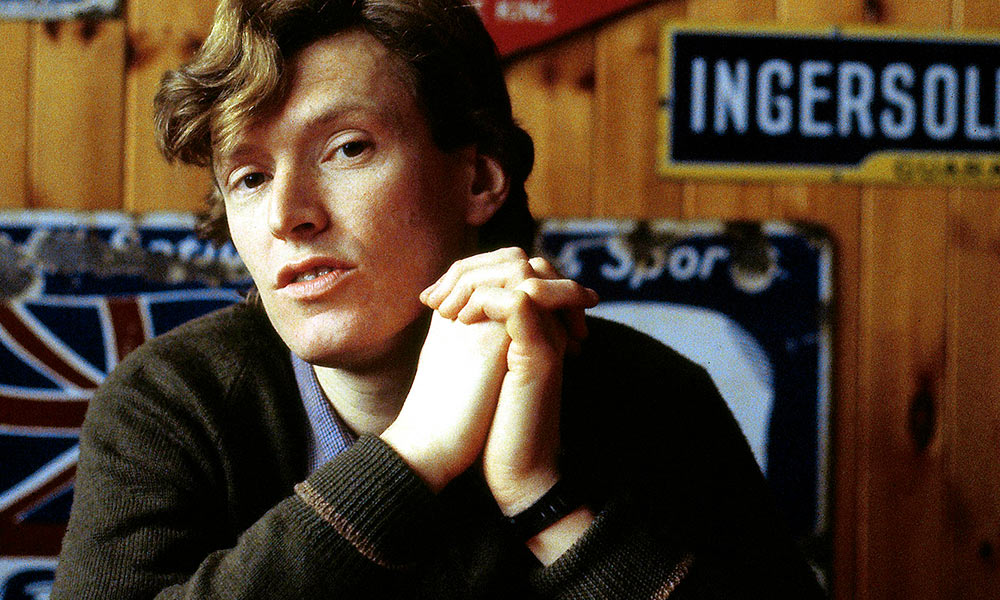 Steve Winwood is a genuine colossus in British rock since his earliest days with the Spencer Davis Group, then Traffic, Blind Faith and Go. Not only a superbly gifted guitarist, keyboards player and drummer, but Winwood is also an exemplary songwriter with an amazing voice that gets under the skin of his material and propels it into the heart and soul of the listener. Winner of Grammy Awards and a Rock and Roll Hall of Famer (with Traffic in 2004), Steve also enjoys the status of the prestigious BMI Icon for his enduring influence on generations of music makers.
Apart from a sequence of fabulously well-made solo albums, which we'll look fondly at soon, Winwood has always been in demand as a guest player. He appears on The Jimi Hendrix Experience epic Electric Ladyland, on the Tommy project, Lou Reed's Berlin, John Martyn's Inside Out, Robert Palmer's Sneakin' Sally Through The Alley, Marianne Faithfull's Broken English, Eric Clapton's Back Home and on his old friend Vivian Stanshall's marvellously quirky Sir Henry At Rawlinson End. Those being just the tip of a huge iceberg.
While it would be absurd to gloss over Steve Winwood's initial career in The Spencer Davis Group, where he forged ahead with the new Birmingham R&B scene aged 14 (hence his initial moniker of Little Stevie) and while one cannot merely pay lip-service to his achievements in co-founding Traffic and Blind Faith – arguably the first and best of the so-called Super Groups – our attention turns to the 1970s when Stephen Lawrence Winwood (born in 1948) really kicks into his solo career. Having grown somewhat tired of the incessant touring schedule that accompanied Traffic's success, particularly in North America where they were held as rock gods, our man-made the well-regarded debut album bearing his name in 1977. Writing alongside Traffic drummer Jim Capaldi, Steve eased into the spotlight with panache, assisted by the likes of Willie Weeks, Rebop and Andy Newmark. If it slipped through the net on release then even more reason for a favourable evaluation today. Great songs abound: 'Hold On', the delightful 'Midland Maniac' and the compelling groove of 'Time Is Running Out' retained a foothold in his past and also beckoned the future.
He opened the 1980s with Arc Of A Diver: self-played and produced, made at home in his Netherturkdonic Gloucestershire studio. Steve's blue-eyed soul pipes were in full effect here but there was also sophistication and ambitious scope in his writing that set him apart from the herd. Working with American lyricist Will Jennings for the most part, Steve spent months perfecting the likes of the title track (featuring Stanshall's poetry) and the gloriously mournful yet strangely uplifting 'While You See A Chance', itself a monster American hit thanks to a sound quality that presaged the birth of FM Radio. Polished, bursting with subtleties and melodic nuance, Arc of a Diver simply wowed those who fell under the spell. We particularly recommend the Deluxe edition which teams the original with the remaster, plus an instrumental version of 'Night Train' and singles variations. A totally high-class affair.
1982's hit album Talking Back To The Night maintained that standard. Once again Jennings held the pen while Steve played and produced, paying special attention to his newfound obsession with synthesisers and heavily layered vocals. Another modern masterpiece, there are also echoes of nostalgia in the yearning 'Still in the Game' and the closing 'There's A River', both tracks adding weight to the fact that Steve has rich spiritual colours on his palette. The opening song 'Valerie' (written about the legendary songwriter and backing singer Valerie Carter) has long legs – it was heavily sampled by dance/house artist Eric Prydz on his mega-hit 'Call on Me', further proof that Winwood's innovations stand the test of time better than most.
Never a man to rush things Winwood wouldn't release Back In The High Life until 1986. As the title suggests he now stepped away from being a one-man operation and embraced the pleasures of a studio full of eager musicians. Amongst the sterling guests here are Joe Walsh, James Taylor, Arif Mardin, Nile Rodgers and Chaka Khan – all letting rip on a set that now sounds definitive.
This multiple Grammy winner (Best Engineered, and Best Pop Male Vocal for 'Higher Love') has sold in millions. The essential song 'Higher Love' was also the Grammy winner for Record of the Year but while Winwood deserved all the accolades the listener won't be so concerned with the gongs as the wrap-around sound of great songs that satisfy the mainstream while sounding warm and personal.
Different timbres abound from the New Orleans flavoured 'Freedom Overspill', co-written by James Hooker and long-time accomplice George Fleming, the sumptuously percussive title track to the Stanshall authored 'My Love's Leaving', a ballad of the very highest order.
The following year's Chronicles, a compilation with several remixed favourites including 'Vacant Chair' and the not to be overlooked 'Help Me Angel', was a further success and allows one to take stock of a decade spent crafting wondrous musical stuff but we pick up our tale during Roll With It. Not only did Winwood's fifth solo album top the US charts the title track achieved the same feat in the singles equivalent, spending four weeks beating off all opposition.
Always keen to employ the very best horn sections around, Winwood works here with the Memphis Horns ensemble, specifically Andrew Love and Wayne Jackson on tenor sax, trombone and trumpet. This American sojourn is cut through with choice cuts. He is reunited with old Traffic friend Jim Capaldi for 'Hearts on Fire' and topped the singles chart again thanks to 'Holding On', which followed the title track to the peak of popularity.
The return of Capaldi encouraged a more stripped back approach to infuse Refugees Of The Heart (1990). Notable for production expertise that sees Winwood operating in a class of his own, the stand out cuts here include the Nelson Mandela inspired 'In The Light of Day' and the deep soul searching 'Another Deal Goes Down'. A reunion with Traffic mates meant that Steve didn't record solo again until 1997's Junction Seven but it was worth the wait. Once again well ahead of the game and ever determined to update his groove, this album marked the end of his relationship with Will Jennings and the beginning of a collaboration with producer Narada Michael Walden. Different names appear in the credits. Lenny Kravitz provides guitar, Des'Ree adds vocals to 'Plenty Lovin" and Steve's wife Eugenia proves the perfect lyrical foil.
Befitting an artist of his reputation we point you towards to two essential compilations. The Finer Things (1995) is a career-spanning 4-CD retrospective that allows the listener to hear where Steve came in with Spencer Davis, how he evolved via Traffic and Blind Faith and emerged with integrity intact as the architect of his own life.
Revolutions – The Very Best of Steve Winwood (2010) is a deluxe box set marvel (also available in edited single disc form) that spans 4-CDs and even more of the man's work. With the added advantage of picking up fifteen years later than its predecessor, this box boasts excellent booklet information and the finest sound around. A fitting summary of a career well spent, Revolutions and all the other items in the Steve Winwood canon provide a compelling picture of a singular artist whose name is a byword for quality. The voice, the chops, the songs, the expertise on stage and in the studio; this fellow has got the lot.
Format:
UK English