Robert Palmer
The Grammy-winning British rock singer and songwriter was known for his stylishness as well as a solo career that included many hit singles.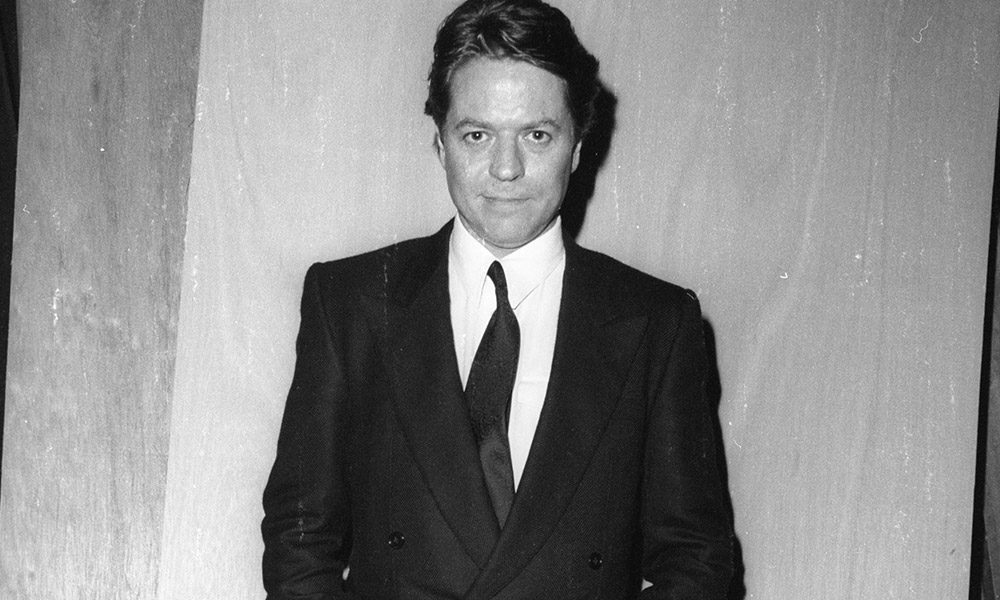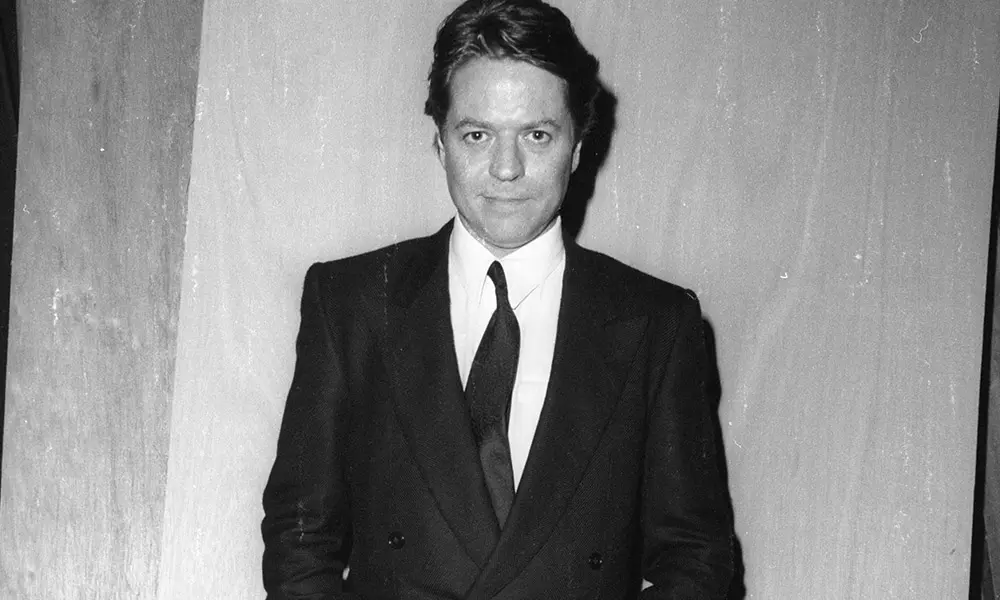 It still seems strange to write about Robert Palmer in the past tense but it's a sad fact that he died far too early aged only 54 in Paris. Very much a man of the world this charismatic and often enigmatic Yorkshireman had one of the finest rock and soul voices that Britain has produced. A consummate stylist with a strong wit and an eye for beauty Palmer recorded across four decades from the 1960s right up to the new millennium. A classy and cool iconoclast he sold plenty of albums and singles and enjoyed a string of massively popular recordings from Secrets in 1979 onwards. Many of those discs were platinum tinged – his heyday arrived with Riptide and Heavy Nova but all his early Island albums deserve the closest scrutiny. Robert wasn't short of gongs either and this writer knows for a fact he was chuffed to receive his two Grammy Awards for Best Male Rock Vocal Performance and took a well-merited MTV Music Award in his stride. His side projects included the contemporary funk and rock aggregation Power Station where he teamed up with Chic and Duran Duran friends in an unusual supergroup: their track "Some Like It Hot" was a worldwide smash but his real love lay in a hybrid of blues, Latin, reggae and soulful pop while he did more than most to push forward the case for exotic Brazilian and Portuguese artists. He is sorely missed as a man and a talent but we're proud to point you towards a range of his albums and are confident you will find plenty to surprise and delight below.
Robert Palmer was a post-war child born in Batley, though his parents had been stationed in Malta. Robert grew up listening to American Forces Radio who played a rich diet of blues and rock'n'roll in the 1950s and he was soon in bands of his own like The Mandrakes, a school-based outfit in Scarborough. He got a break replacing the singer Jess Roden in the Alan Bown Set in 1969 before coming into his own as a dual vocalist with Elkie Brooks in the group Vinegar Joe – they'd toyed with the name Dada. Acclaimed as they were Vinegar Joe didn't break out of the reasonably lucrative college circuit but they did have an Island Records deal and released three albums.
On disbanding Palmer signed a solo deal and soon released the excellent debut Sneakin' Sally Through the Alley (1974) with considerable assistance from New Orleans legends The Meters and Allen Toussaint and kindred spirits Little Feat. Both the album and the single title song were hits in the USA and British reviewers were ecstatic to hear him working with Lowell George, the classic-era Meters and Blue Note soul-funk aces like Richard Tee and the guitar wizard Cornell Dupree. The combination of New Orleans studio sessions and stints in Island's Compass Point, Bahamas set-up, and New York facilities gave this album a strong and polished sound. Despite the ensemble Palmer is never overawed here and tackles the Feat classic "Sailing Shoes" and Toussaint's eerie "From A Whisper to a Scream" with real flair.
The follow-up, Pressure Drop, improved on that template and is in fact a slow-burning classic. Now working with all of Little Feat, the Muscle Shoals Horns, Gene Page's strings and James Jamerson's sensual bass, Palmer turns in more terrific performances. We were amazed to rediscover just how great the Toots & the Maytals title track still sounds and Toussaint's "River Boat" – a hard song to get inside – is also sweet and dandy. The Lowell George cover, "Trouble", maybe the best of the lot but this is another exceptional disc and finds Palmer in sparkling mood at the microphone and with his pen since "Give Me An Inch" and "Which of Us is the Fool" are his own work and stand tall today.
Ever willing to manipulate roots music and fuse it to modern urban disco Palmer's third album, Some People Can Do What They Like, adds elements of soul, Caribbean percussion from Taj Mahals' steel drums and pans expert Robert Greenidge and a side order of LA super session slickness thanks to the arrival of drummer Jeff Porcaro, Carol Kaye on guitar and Chuck Rainey on bass – these in addition to the Feat clan, minus George this time although his lovely "Spanish Moon" is a featured gem. Look out also for Palmer's slinky take on Don Covay's "Have Mercy", James Gadson's funked-up "What Can You Bring Me" and the album's most famous song – "Man Smart (Woman Smarter)". Now gaining a reputation as a smooth-talking dude – like a proto Pharrell Williams – Palmer is seen playing a game of strip poker on the cover with a Playboy Playmate (the previous album's cover model had evidently lost that game).
Double Fun (1978) is regarded as his breakthrough. Self-producing with Tom Moulton  – "father of the disco mix" and originator of the remix, the breakdown section and the then rare 12-inch vinyl format – Palmer hits pay dirt with his version of Andy Fraser from Free's composition "Every Kinda People" – one of the greatest unknown or overlooked songs of the era.
A truly eclectic masterpiece, names that crop up in the credits include Lee "Scratch" Perry, Brenda Russell, the Brecker Brothers horns, the Feat, and Ray Davies, whose classic "You Really Got Me" is stripped to the bone.
If that was Palmer's coming of age disc then Secrets (1979) established him as a chart name at last. Recording opposite his home in New Providence, Bahamas, Robert crashed the charts with his take on Moon Martin's "Bad Case of Loving You (Doctor, Doctor)" and persuasive reading of Todd Rundgren's "Can We Still Be Friends". Proving to be a man of immaculate taste Robert also tackles the Dennis Linde/Alan Rush R&B stomper "Under Suspicion" – previously a country hit for the great Delbert McClinton – and slips in Fraser's "Mean Old World" for very good measure.
If all these discs to date are totally in the groove what follows is extraordinary. Clues (1980) doesn't so much rip up the formbook as rewrite it for an artist working in his sphere. If this is the blue-eyed soul then no one told the artist because not only does he team up with synth kid Gary Numan and cover his "I Dream of Wires" he revamps some Beatley Merseybeat via "Not a Second Time" and stalks the dance charts with his utterly essential track "Johnny and Mary" – an FM staple to this moment.
It's worth pointing out here that Palmer was adept at upping his game and entering new phases. He'd already been through the hippy era and then invented a clean-cut take on roots. Now he starts to pioneer a chilled but soulful and modern brand of music that he's never quite been given credit for.
Stopping off at the Maybe It's Live album from 1982 – this includes his British hit "Some Guys Have All The Luck" (long before Rod Stewart tackles it) he clears the decks completely for the dance-heavy Pride (1983), which includes his own masterpiece "Deadline", a whiff of Kool & The Gang and plenty of other swivel-hipped moments propelled by his favoured drummer Dony Wynn.
With European success under his belt, Robert will become a worldwide star on Riptide (1985). Produced by Chic's Bernard Edwards, who also plays bass, this is where most people suddenly jump on his bandwagon thanks to the massive MTV hit "Addicted to Love" ensuring American Double Platinum status as the album scorches the year out. That hit aside this disc is well worth hearing in Reissue format where promos and unreleased material bolster fine songs like "I Didn't Mean to Turn You On" and a return to roots via Earl King's "Trick Bag" (originally covered by The Meters).
Something of the superstar by now Heavy Nova (1988) will keep Palmer on heavy rotation once the public gets all over "Simply Irresistible" and torchy fare like "It Could Happen to You". In-demand and in control Palmer calls up assists from The Band's Garth Hudson, the Weather Report percussionist Dom Un Romao and Chuck Findley's trumpet. It all sounds super sophisticated and authentic.
Don't Explain is another mash-up that predicts future trends as Palmer combines covers of Divinyls, Otis Redding, Marvin Gaye, Bob Dylan's "I'll Be Your Baby Tonight" (with UB40), Mose Allison and the English bandleader Ray Noble. If this disc has passed you by then we urge its rediscovery. The same goes for Honey (1994) where Devo's "Girl U Know" gets his full suave attention just as the CD single hit "Know by Now" leads him towards proper crossover success.
He will continue to release albums of the highest quality – Drive is a beauty – until his untimely death and will mine a variety of styles that continue to pique critical acclaim.
As always with artists of this calibre, we have superb collections on offer.  Addictions Volume I and Volume 11 and Very Best of Robert Palmer cover all the bases and fully deserve their Platinum status as hits packages.  Both Volumes contain in-depth interviews and liner notes. Similarly, the 20th Century Masters – The Millennium Collection: The Best of Robert Palmer collates all the hardcore hits. At His Very Best and Best of Both Worlds: The Robert Palmer Anthology (1974-2001) are well worth considering.
So there we have the man: a bon vivant, a raconteur, a great interpreter and a damn fine singer and songwriter, Robert Palmer's departure has left a large hole. At least his recordings are cause for celebration and rediscovery. Once you catch his luscious drift the chances are you'll become addicted.
Format:
UK English