Rock And Soul Sophistication: The Best Of Robert Palmer's Island Years
Our appreciation of the best Island Records tracks by a unique British music stylist who has never been replaced.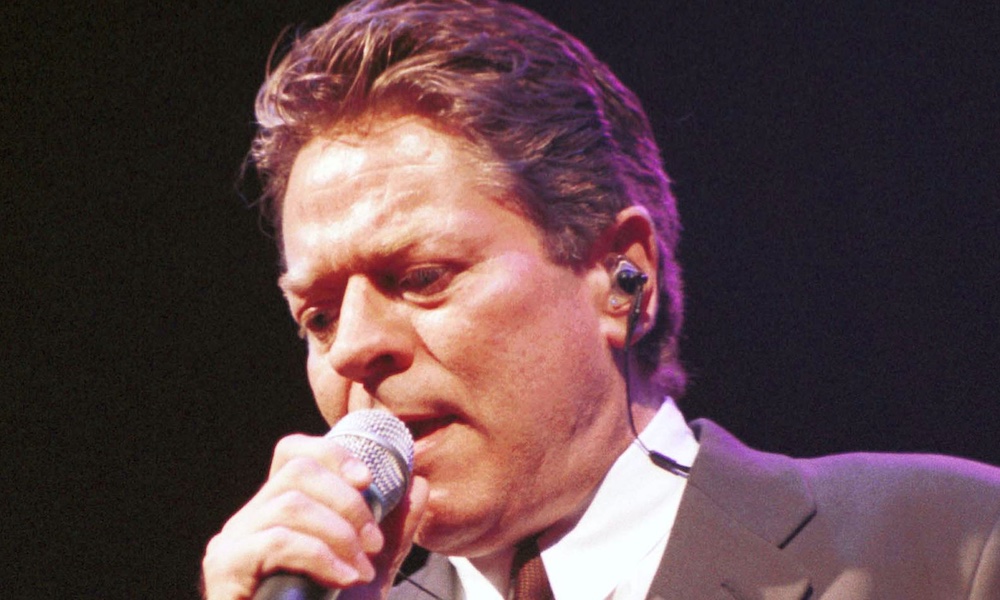 The superb catalog of solo albums and side projects of the man born Alan Robert Palmer are testament to a versatile creative talent. The irreplaceable British music innovator and stylist was every bit as much at home on romantic ballads and lovely blue-eyed soul records as among rock guitars.
Robert Palmer's death on September 26, 2003 at the age of just 54 was cruelly untimely, and his sophisticated and meticulous song craft has never been replaced. When he passed away suddenly that day in Paris, he had been at the top of his profession for nearly 30 years. If some audiences came to know him as a representative of the MTV generation of expensive videos and big productions, Palmer devotees know that that was only one element of a multi-faceted musician. Here we spotlight some of his best-loved work.
Sneakin' Sally Through The Alley (1974)
Sneakin' Sally Through The Alley
Born in Batley, Yorkshire, on January 19, 1949, Palmer played in the school band the Mandrakes before a national break with the Alan Bown Set and then a diversion into jazz-rock fusion with the 12-piece band Dada, founded by Elkie Brooks and Pete Gage. The pair later married and continued their association with Palmer into Vinegar Joe.
After three albums with that band, Robert headed for Compass Point Studios in the Bahamas, among other studios, to make his solo debut for Island, 1974's outstanding Sneakin' Sally Through The Alley. It showed him wearing his love of American soul culture very much on his sleeve, and particularly the influence of the New Orleans sound and of producers such as Allen Toussaint, who wrote its title song.
Give Me An Inch (1975)
The 1975 sophomore set Pressure Drop showcased a talent who could combine inspiration variously from Island's reggae heritage, such as on Toots Hibbert's title song, and blues-infused rock as on Lowell George's "Trouble," with a strong streak of originality, shown in six originals. This gorgeous single release from the LP was the epitome of blue-eyed soul.
Spanish Moon (1976)
George's influence was again obvious on 1976's Some People Can Do What They Like, which featured this foot-tapping version of this number of his from Little Feat's album of two years earlier, Feats Don't Fail Me Now. Some of that vaunted band played on the record, including keyboard man Bill Payne, whose co-write "One Last Look" became its opening track. After two releases overseen by Steve Smith, it was also Palmer's self-production debut.
Every Kinda People (1978)
In the last year of his 20s, Double Fun was a next-level release for Palmer, with a production sheen and his now-trademark selection of top sessioneers, such as the Brecker Brothers, Lenny Castro and Little Feat's Payne, Paul Barrère, and Richie Hayward. The LP made reference to his pop-rock education in a lean version of the Kinks' "You Really Got Me" and contained this enduring first single written by Free's Andy Fraser, which became a substantial Adult Contemporary hit in America and a radio recurrent to this day.
Best Of Both Worlds (1978)
As his own songwriting continued to hold its own against the quality of imported copyrights, this was the Double Fun track that included that album title phrase in its lyrics, and showed Palmer in supple vocal and musical form. It became a hit across much of Europe, quite some time before he converted airplay and critical acclaim into significant singles chart action at home.
Bad Case of Loving You (Doctor, Doctor) (1979)
Robert Palmer - Bad Case Of Loving You (Doctor Doctor) [Official Video]
Rock guitar came increasingly into play as Palmer's career developed, and his ear for a hit was finely tuned when he picked out this song by Oklahoma native, and Capitol recording artist of the time, Moon Martin. The obvious first single from his fifth album Secrets, it repaid that faith by climbing into the Top 15 on the Hot 100 and No.1 in Canada.
Looking For Clues (1980)
Robert Palmer - Looking For Clues
The Clues album was another product of an inquiring and open mind that was now combining some of the emerging modern rock and electronic ingredients of the new decade. His own opening song was a cleverly frenetic piece with a synth-rock sound unexpectedly complemented by a xylophone solo.
Johnny And Mary (1980)
Robert Palmer - Johnny and Mary
Clues also had another affectionate nod to Robert's youth with a cover of The Beatles' early "Not A Second Time" and featured two collaborations with one of the new champions of electronic pop, Gary Numan. He played on his own "I Dream Of Wires" and co-wrote "Found You Now" with the lead artist. Meanwhile this Palmer original became another career song, charting across Europe and inspiring many covers, of which a 2020 interpretation by Frantic, featuring alternative vocals by Palmer, is highly recommended.
You Are In My System (1983)
Palmer's seventh studio album Pride contained many original compositions, including the title song and "Want You More," but it was best known for two hits from the world of dance-soul. Kool and the Gang's "You Can Have It (Take My Heart)" was a cover from that band's Something Special album of 1981, and Palmer brought this Top 10 US R&B song by influential early electro-pop duo The System to his ever-growing audience.
Addicted To Love (1986)
Robert Palmer - Addicted To Love (Official Music Video)
Palmer's last studio album for Island, Riptide, had R&B elements such as a reading of Earl King's "Trick Bag" and an unusual marriage of torch song and electronics on the title track. But its trademark was a rock song that became the biggest hit single of Palmer's career, with an unforgettable video that made him the sharp-suited king of MTV.
I Didn't Mean To Turn You On (1986)
Robert Palmer - I Didn't Mean To Turn You On (Official Video)
His ear always attentively cocked towards Black radio, Palmer turned this R&B hit by Cherrelle into a pop hit. Subsequent albums for EMI would display his great love of Motown and in particular of Marvin Gaye; the classic compositional skills of the Great American Songbook; and his own musical inclinations, from romantic to rocking. All of those styles, and more besides, were part of the DNA of a man with a deep and enduring musical footprint.
Listen to uDiscover Music's Robert Palmer playlist for even more of his greatest work.