Charting Selena's Crossover Success With 'Ones'
'Ones' not only represented a retrospective of Selena's career but also an introduction to a new generation of fans after her death on March 31, 1995.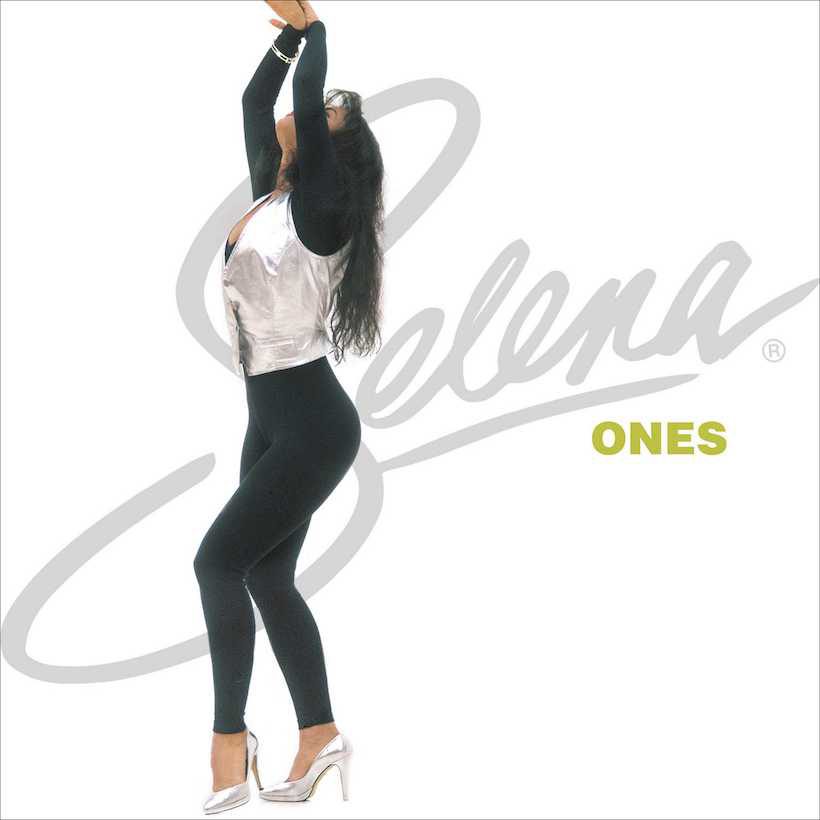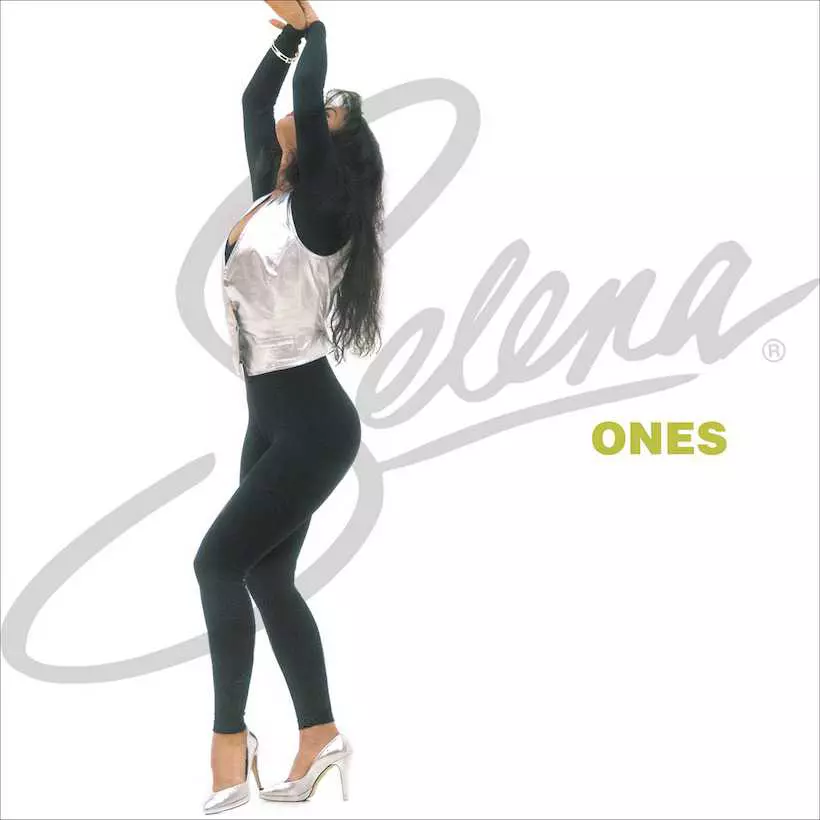 Selena is the greatest switch-hitter of pop music. How many artists can seamlessly move from one language to the next, achieve staggering crossover success, and transcend cultural boundaries like she did?
To those who grew up listening to her, she was a role model remembered as an indelible image of a sequined figure at the Astrodome. To others, she was a posthumous icon who they only came to know by what she left behind.
Listen to Selena's Ones on Apple Music and Spotify.
For someone who didn't grow up speaking fluent Spanish, Selena not only conquered the Tejano market, she's responsible for bringing the regional blend of traditional Mexican music into mainstream pop and to a much wider audience.
Selena's short life and legacy is a collection of milestones. She was the first Latino recording artist to chart simultaneously five albums on the Billboard 200, a Grammy award winner and was EMI's first Latin artist in 1989.
Referred to as the "Tejano Madonna," she finally achieved her dream of crossover success posthumously. "She would have been up there with the Janets and the Madonnas," said EMI Latin President Jose Behar shortly after her passing.
Building upon the popularity of the 1997 bio film Selena starring Jennifer Lopez, EMI Latin released Ones on October 1, 2002, in the US and Unos on November 11 that same year in Spanish-speaking countries. Ones not only represented a retrospective of Selena's career but also as an introduction to her new generation of fans after her death on March 31, 1995.
Selena - Bidi Bidi Bom Bom (Official Music Video)
Ones contains all of the elements that made Selena such a dynamic performer, from her saucy cumbia beats, to her tear-in-the-voice tender ballads and slick disco grooves. Like all of Selena's records, Ones stormed the charts and peaked at No. 2 on the US Billboard Top Latin Albums, No. 1 on the Latin Pop Albums charts, No. 159 on the Billboard 200 Chart, and went certified gold.
As a compilation album, Ones spans both quintessential American 90s pop and R&B and her big Tejano hits. Growing up in Texas, Selena Quintanilla was steeped in the musical tradition of Southwestern conjunto music, which blends German accordion music with Mexican folk melodies.
While the big labels had been releasing Tejano albums for years, Selena took the traditional conjunto ballads rife with unrequited love and put her own modern spin on it.
While many of the Texan groups at the time were sticking to the traditional folk instruments of accordions and drums, Selena y Los Dios incorporated traditional sounds using the newest technology of the times. Accordions were replicated on keyboards and all the traditional Tejano tracks utilized the 90s pop-drum sound popularized by Paula Abdul and Janet Jackson thanks to Los Dinos's bass player, Selena's brother and production wunderkind A.B. Quintanilla III.
Ones features tracks from the three 1990-1994 studio albums recorded before her death including, Ven Conmigo, Entre a Mi Mundo, and Amor Prohibido, from which eight songs are included. It spans all of her big radio hits, including the infectious "Bidi Bidi Bom Bom" and her final No. 1, "Amor Prohibido."
Selena - Amor Prohibido (Official Music Video)
Alongside her US Latin number ones, "Buenos Amigos," "Donde Quiera Que Estes" and "No Me Queda Mas," there are two tracks from her 1990 live LP, two songs from her posthumous albums, and an original medley of three of her biggest hits – "Con Tanto Amor Medley."
Right from the opening track "No Quiero Saber" you're hooked by Selena's contiguous energy on this Latin-Caribbean fusion hit. Shortly after it launches into what can be considered her signature song, "Como la Flor" ("Like a Flower") which ostensibly launched her career on the Latin music scene and was Selena's first solo No. 1 single in the pop culture at large.
Other highlights include one of her signature cumbia songs, "No Debes Jugar" her duet with Alvaro Torres on "Buenos Amigos" and the pop duet smash with label mates and Latino boy band Barrio Boyzz on "Donde Quiera Que Estés." For those new to Selena, her "Fotos Y Recuerdos" might sound familiar. That's because it's a Spanish language cover of the Pretenders' 1984 hit "Back On The Chain Gang," with Selena y Los Dinos keyboardist Ricky Vela tweaking the lyrics into a cumbia-style pop hit.
As for Selena's crossover fans, Ones also features the two big singles from Selena's posthumous English album, Dreaming of You, including the title track "Dreaming Of You" and the 90s power ballad "I Could Fall in Love." Written by Keith Thomas (the man behind other iconic 90s hits like Amy Grant's "Baby Baby") "Dreaming of You" is just a hint of what could have been a major crossover hit album. It has a very Madonna's "Take A Bow" flavor to it, especially with the breathy asides, but Selena had even more vocal power than Madge.
Selena - Dreaming Of You (Official Music Video)
"I Could Fall in Love" was another heavy-hitter and was further evidence that she could compete with any of the divas of the day. While the single showcased her musical transition from Spanish-to English-language songs, its gentle melody and heart-breaking lyrics were in the same vein as the poetic "corridos" ballads she grew up with. The hit became the Tejano Crossover Song of the Year and became the official first-dance song of weddings throughout the 90s. Even in her short life, Selena left behind a towering musical legacy, which is perfectly encapsulated in the narrative of Ones.