The Best Blondie Songs: An Essential Playlist Of Alt.Pop Classics
Blondie took the pop playbook and ripped it to shreds. Here are some of their career-defining songs.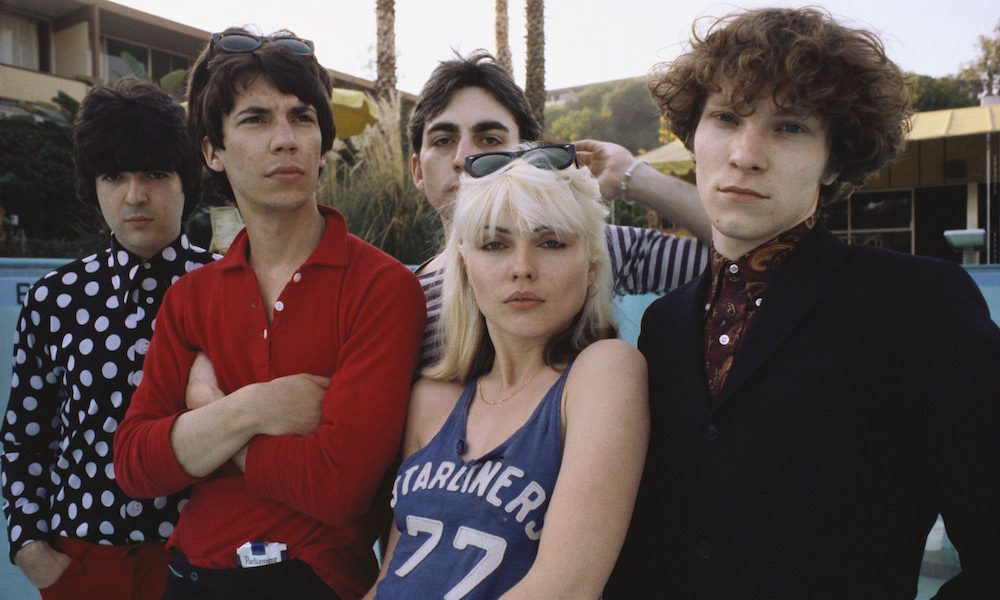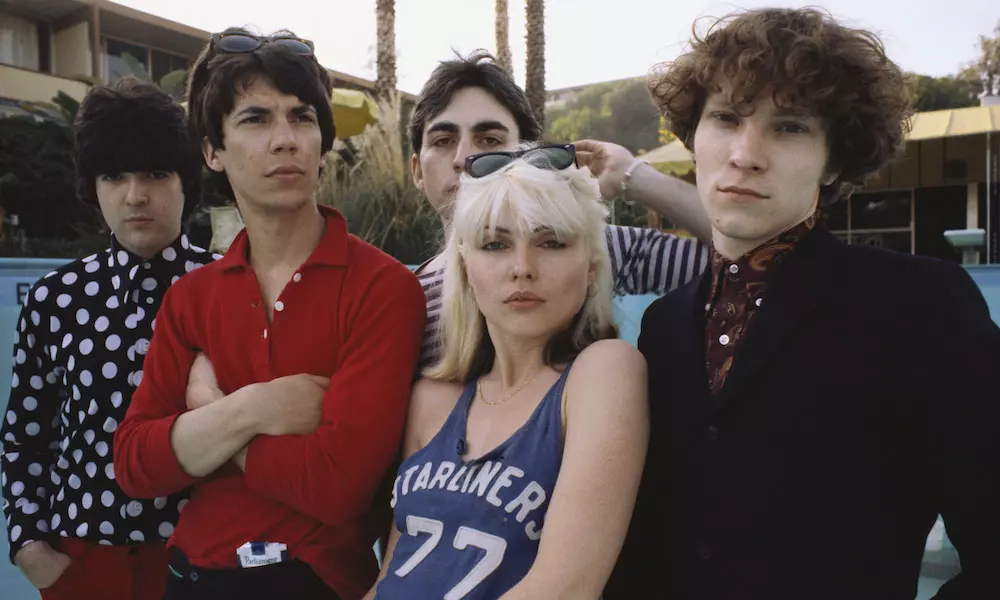 Blondie are one of the most successful legacy acts to come out of the mid-70s New York punk-club circuit. Born in a basement on Bowery in 1974, guitarist Chris Stein joined Debbie Harry's early band the Stillettoes and the two would become lifelong creative partners. Together with keyboardist Jimmy Destri, drummer Clem Burke and bass player Gary Valentine, Blondie took the pop playbook and ripped it to shreds.
A musical paradox to critics and audiences alike, they stayed fit by running through various genre exercises on every album, always keeping you guessing. From underground punk act to new wave cool to alt-pop, they helped catalyze the pop revival, all while maintaining a level of enigmatic cool and downtown attitude that's been copied by countless bands since. To celebrate their legacy, we're tracing the band's greatest moments through pop history.
Listen to the best Blondie songs on Apple Music and Spotify.
Blondie's beginnings
Richard Gottehrer (producer of Blondie's first two albums, Blondie and Plastic Letters) had left his former label and was looking to put out a compilation of bands in the New York scene. Blondie had earned their punk stripes gigging at Max's Kansas City and CBGB and Gottehrer snatched them up, signing them to the indie label Private Stock and releasing their self-titled debut, Blondie in 1976.
Representing Klein's encyclopedic knowledge of cultural relics from the past, the album riffed on everything from B-movies, rockabilly culture, and most noticeably girl groups. From the very first track of "X Offender," Harry does her best Shangri-Las impression except instead of singing about teenage romance, she's singing about a cop and a sex worker – truly a love song for the times. Singing subverted teenage love songs at age 31 is just the kind of tongue-in-cheek appeal that made Harry such a charismatic frontwoman. Hailed as a new wave ingénue with looks to kill, Harry was too campy and too pop for the underground scene, they didn't know what to make of her.
As much as the Ramones are given credit for subverting 60s pop and rock, Blondie is just as much responsible for making girl groups sound tragically hip. The album also spurned the group's first hit, "In the Flesh" which charted at No. 2 in Australia, which was another homage to the girl group sound but with more lustful undertones. While the record spawned many of their live favorites, it never cracked the charts in a major way.
Plastic Letters
While Private Stock was certainly an independent label, it wasn't exactly the place to cultivate an "indie" sound. As soon as they signed to Chrysalis in 1977, the label reissued the first album and a year later they released their real breakthrough record, Plastic Letters.
With Gottehrer on producing duties, the album once again reconfigured the 60s sound. Their cover of Randy & The Rainbows "Denis" flipped the gender script and officially broke the band commercially in the UK. As Gottehrer put it, "Debbie sang part of it in French – I didn't even know if the French was real, but it became their first hit in the UK. Middle America didn't care."
Like many of Blondie's best songs, even the album title had double meaning, describing venue marquees and how your name is spelled out on a mugshot. While most of Plastic Letters shows a band perfecting their pop sound, "I'm On E" sounds almost like a callback to their low-fi, proto-punk sound and Harry's coolly detached vocals. In the same vein, "Detroit 442" sounds like sped-up surf rock scuzz that channels a certain Stooges' lust for life. The album also marked their first foray into reggae; with "Once I Had A Love" (AKA the Disco Song) that was later repacked and sped up for the chart-topping hit "Heart Of Glass."
Parallel Lines
Even with a few hits on their hands, Blondie were regarded as an underground band in the states until the release of their piece de la resistance – Parallel Lines in 1978. While "Heart of Glass" would prove to be a major turning point for the band, it doesn't even come up on the record until the 10th track.
It's preceded by a few solid new wave covers including an infectiously catchy take on follow pop punks The Nerves "Hangin On The Telephone," which once again takes on new meaning when flipped to the female perspective. Then there's the driving guitars and Harry's taunting vocals on "One Way Or Another," now one of their most recognizable hits, which paved the way for many a band in the early noughties like the Strokes and the rest of their ilk.
The architect behind all these hits was producer Mark Chapman, who was recruited to clean up their sound and put Blondie through production boot camp. "Once I Had A Love" was reworked and rebooted, using synth stylings inspired by Kraftwerk and Giorgio Moroder, a drum beat cribbed from Saturday Night Fever by Clem Burke, and "Heart of Glass" was born. As Burke told Uncut Magazine, "Disco was the back-drop to punk rock. When you went out, they weren't playing Iggy And The Stooges. They were playing disco records."
Despite the Herculean task of narrowing down the essential tracks from this album full of gems, "Sunday Girl" is another standout, a piece of sweet pop perfection that sounds ever sweeter in French. Parallel Lines became a multi-platinum album that dragged punk into the mainstream kicking and screaming or as producer Mike Chapman called it "modern rock and roll."
Eat to the Beat, Autoamerican, and American Gigolo
As Blondie continued to set the bar impossibly high for themselves, Eat to the Beat, released in 1979, saw the group continue to experiment with styles and deliver the same side-eyed attitude with an emotional core. Kicking off the record, "Dreaming" unleashed the full vocal power of Harry along with Burke's frenetic drumming skills.
Chris Klein has admitted the track is essentially an homage to ABBA's "Dancing Queen" and yet even this is eclipsed by "Atomic," a no holds-bar disco dance rock song with cowboy guitar riffs that still has the power to move bodies instantly. The record had its tender moments as well, especially on songs like "Shayla" that featured Blondie at its most vulnerable.
Blondie - Atomic (Official Music Video)
Blondie always reflected the subcultures of downtown New York and by the time the 80s rolled around, disco and punk were now giving way to new musical movements like hip-hop. Debbie Harry isn't going to win a freestyle Olympics anytime soon but Blondie earned themselves a lifetime of goodwill in the hip-hop community for putting rap into a mainstream pop song and bringing the influence of Grandmaster Flash and the Fab Five Freddy to the rest of the world with their hit "Rapture."
Here's some food for thought: "Rapture" was the first and only "rap" track to hit No. 1 on the Billboard Hot 100, that is until "Ice Ice Baby" in 1990. Even for a band whose reputation lies in experimentation, Autoamerican was still considered a conceptual album for Blondie.
First rap on "Rapture" then ska and rocksteady on their cover of Paragons' hit "The Tide is High" and another disco hit with "Call Me," co-written by then the world's top disco producer, Giorgio Moroder. Written for the American Gigolo soundtrack, it oozed 80s excess and went on to be the biggest-selling single of 1980 in the US.
Blondie Post-Autoamerican
After Autoamerican, Blondie struggled to find its footing in the 80s, with band infighting, personal health issues, and the rest. In 1981, Harry has also started her solo career and the band released their last album until 1999, The Hunter. Originally written as a Bond film theme, "For Your Eyes Only" appeared on the album and is considered a B-side favorite of sorts. While the song would have done wonders for the film the only real disappointment is that Harry never got to play a Bond villain.
After years 17 years of absence-driven speculation, the band regrouped and released their comeback album, No Exit, in 1999. With plenty of alt-rock riffs and ska/reggae songs that fit right in with what other bands like Garbage and No Doubt had been doing in their absence, Blondie returned to reclaim their throne.
Blondie in the 2000s
While it's hard to play catch-up after such a lengthy sabbatical, the band bounced back with the guitar-driven hit "Maria" written by keyboardist Jimmy Destri, which charted in the UK. While No Exit aimed to recapture the cultural zeitgeist of the late 90s, The Curse Of Blondie was faced with the same challenge in 2003. After signing to Sony internationally, Blondie set its claim on the electro-pop landscape with "Good Boys," which found the band "riding on the L til the sun comes up again."
Good Boys (Blow-Up Mix / Remastered)
A decade into the new millennium found the band navigating the uncertain waters of nu-wave on their 2011 album, Panic of Girls and Blondie 4(0)-Ever: Greatest Hits Deluxe Redux/Ghosts of Download in 2013, which combined a remastering of their best songs and a dance punk album with special guests. As Blondie head into the studio once again, it's remarkable how resilient the band are and their drive to continually reinvent themselves.
Blondie will always be a retro-modernist band who craft clever pop songs with a seedy underbelly. They helped to create the blueprint for what we know as modern pop rock and they did it with style, wit, and bravado – all while looking like they didn't give a damn.
Order the gigantic Blondie box set Blondie: Against The Odds 1974-1982 here.