The Great American Songbook: Top 11 Country Covers
The endless romantic allure of The Great American Songbook has attracted wonderful country covers by the likes of Patsy Cline and Willie Nelson.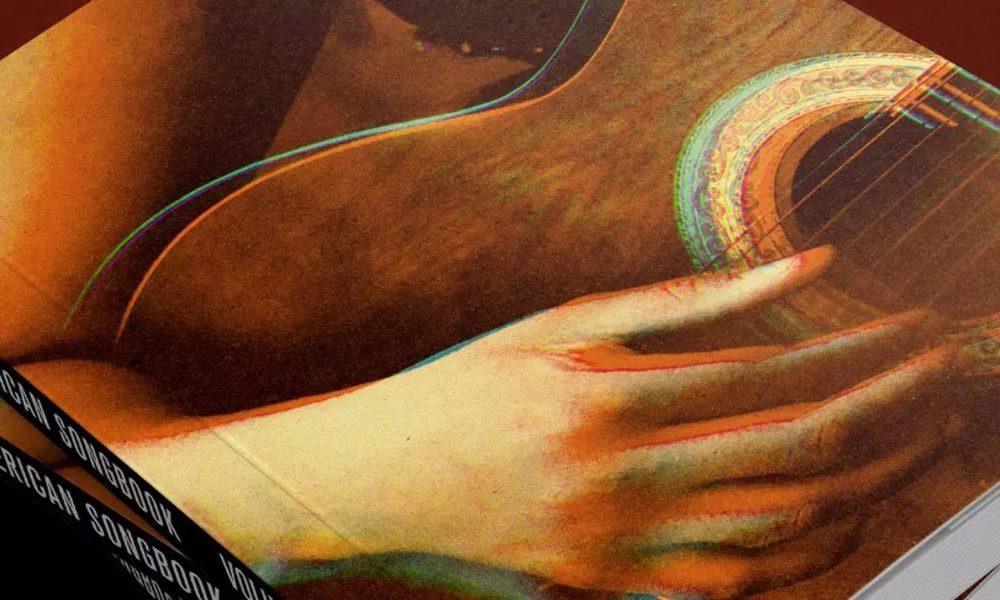 The endless romantic allure of The Great American Songbook makes its compositions adaptable to many styles of music, from blues to soul to jazz. But perhaps surprisingly, these 20th-century classics have always provided quite a challenge for the stars of country music.
Later in established careers, artists from Kenny Rogers to Linda Ronstadt have detoured from their regular sound with orchestral accompaniment to relive the sheer splendour of the Songbook era. It's relatively rare to find country hitmakers tackling these timeless compositions with elements of their regular Nashville instrumentation. But here, we bring together the best of them.
1: Willie Nelson: 'Stardust' (from Stardust, 1978)
Pride of place must to go Willie Nelson, whose own pre-eminence as a songwriter has always heightened his appreciation of his great forebears. In 1978, as he reached ever wider audiences both with his solo work and as a member of the Outlaws quartet, Nelson channelled the likes of George and Ira Gershwin and Irving Berlin for an entire album dedicated to the storied Songbook, entitled Stardust.
The results were extraordinary. The album spent 11 weeks atop the country chart, more than ten years in that survey, and sold more than five million copies in America alone. From that set, we pick Nelson's charming version of Hoagy Carmichael and Mitchell Parish's title track. Country Willie's love affair with the songs has continued via numerous interpretations ever since.
2: Homer & Jethro, with June Carter: 'Baby, It's Cold Outside' (single A-side, 1949)
Our next selection may be the least known, but it's a delightful piece from the end of the Songbook period itself. In 1949, the comedy duo Homer & Jethro joined forces with a 20-year-old June Carter, a member of the hallowed Carter Family. She was still almost 20 years away from becoming Johnny Cash's wife. Their hilarious adaptation of Frank Loesser's 1944 staple "Baby, It's Cold Outside" reached No.9 on Billboard's country charts. It was featured in the film Neptune's Daughter, starring the ever-aquatic Esther Williams.
3: Ray Charles: 'Georgia On My Mind' (from The Genius Hits The Road, 1960)
Ray Charles remains the definitive representation of country with soul – or sometimes vice versa – but he too could turn his hand to Songbook material. So much so, in fact, that many think his untouchable 1960 version of "Georgia On My Mind" is the original. It was actually first recorded all of 30 years earlier by Hoagy Carmichael, who co-wrote the song with Stuart Gorrell. Hundreds upon hundreds of versions have accrued for this Songbook classic.
Ray Charles - Georgia On My Mind (Live)
4: Jerry Lee Lewis: 'Over The Rainbow' (from Killer Country, 1980)
Jerry Lee Lewis is another artist who can take a well-known song and make you almost forget about every other version of it. He did so with his rollicking rendition of Harold Arlen and Yip Harburg's "Over The Rainbow." Who else but The Killer could repurpose a song written for 1939's The Wizard Of Oz and take it into the country Top 10 some 41 years later?
5: Asleep At The Wheel: 'Chattanooga Choo Choo' (from Western Standard Time, 1988)
The western swing band from Paw Paw, West Virginia, Asleep At The Wheel have been master craftsmen of song for decades, as both writers and interpreters. In 1988, they devoted an entire album to vintage compositions from The Great American Songbook and beyond: Western Standard Time. It won a Grammy and opened with a take on Mack Gordon and Harry Warren's "Chattanooga Choo Choo," first recorded by Glenn Miller and his Orchestra in 1941. Lead vocals on the update come from the unmistakable Willie Nelson.
6: Anne Murray: 'All Of Me' (from I'll Be Seeing You, 2004)
Canadian country songbird Anne Murray is one of those effortlessly smooth vocalists whose style would suit any musical discipline. In 2004, her Songbook collection, I'll Be Seeing You, sported her reading of Gerald Marks and Seymour Simons' 1931 copyright "All Of Me."
7: Raul Malo, Pat Flynn And Rob Ickes: '(I Love You) For Sentimental Reasons' (from Nashville Acoustic Sessions, 2008)
Raul Malo of The Mavericks has made a career of melting hearts with his tender tones, often with an ear for the vintage material of the Songbook years. In 2008, with the band on hiatus, he teamed up with session guitarist and songwriter Pat Flynn for the highly recommended Nashville Acoustic Sessions album. It concluded with the trio's lovely revival of the Abner Silver, Al Sherman and Ed Heyman song "For Sentimental Reasons."
I Love You - For Sentimental Reasons
8: Jim Reeves: 'It's Only A Paper Moon' (from Moonlight And Roses, 1964)
Arlen, Harburg and Billy Rose's "It's Only A Paper Moon" has long outlived the Broadway flop it was written for in the 30s, The Great Magoo, under its original title "If You Believed In Me." It had already attracted at least three dozen covers, from the likes of Frank Sinatra, Perry Como, and The King Cole Trio, by the time Jim Reeves gave it his gentlemanly treatment on his second album of 1964, Moonlight And Roses. It was the last album to be released before Reeves' tragic death in a plane crash at the age of 40.
Jim Reeves - It's Only A Paper Moon 1964 Country Version
9: Nanci Griffith: 'In The Wee Small Hours Of The Morning' (from Ruby's Torch, 2006)
The orchestral brand of Songbook remake by a country notable is represented here by Texan singer-songwriter Nanci Griffith. Her esteemed catalogue contains countless gems of her own creation, but in 2006 the Ruby's Torch set had her wearing her love of torch songs on her sleeve. Here she remakes David Mann and Bob Hilliard's almost impossibly romantic "In The Wee Small Hours Of The Morning."
In the Wee Small Hours of the Morning
10: Shelby Lynne: 'Don't Get Around Much Anymore' (from Tough All Over, 1991)
Virginia fireball Shelby Lynne's career came to the boil with a Best New Artist Grammy Award in 2000. But that was more than a dozen years after her first country chart appearance. From Shelby's early years on the Epic label we've chosen Duke Ellington's "Don't Get Around Much Anymore," the elegant lyrics for which came from the pen of Bob Russell.
Don't Get Around Much Anymore
11: Patsy Cline: 'Always' (single A-side, 1968)
Our selections conclude, as they surely should, with the indelible Patsy Cline. She carries a country torch on her version of the Irving Berlin number from the early years of the golden songwriting heyday, 1925's "Always," posthumously released as a single. The title is appropriate: we will forever be playing the contents of the Songbook, especially in the hands of these great country stars.
Patsy Cline - Always (Audio) ft. The Jordanaires
Listen to uDiscover Music's Country Music In 20 Songs playlist.