Helen Reddy's 'I Am Woman': The Story Behind The Song
A song that became a symbol of profound change, one that lives on decades after its release.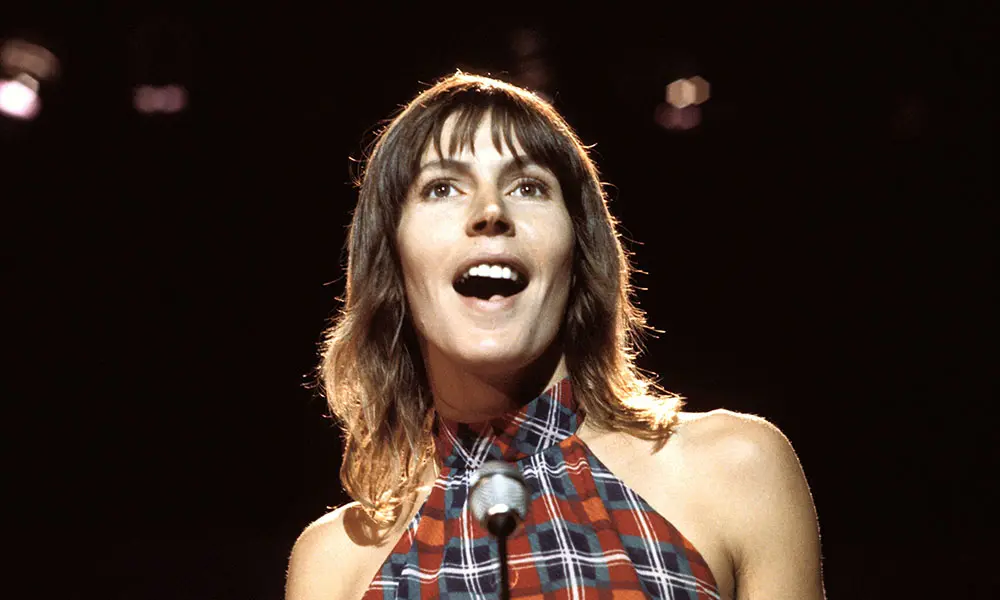 It's strange to think that Helen Reddy's now-iconic women's empowerment anthem was not initially a hit. Once the 70s burgeoning second-wave feminist movement found it, though, "I Am Woman" evolved into so much more than just a song: it became a symbol of profound change, one that lives on decades after its release.
Co-written with Ray Burton, "I Am Woman" was Reddy sounding off about the entertainment industry and all of the demeaning comments made to her by men in positions of power. Reddy, who had secured a recording contract in 1971 with Capitol Records, was becoming interested in the burgeoning feminist movement but could not find a song that articulated anything about women's strength. So she decided to write a song of her own.
Listen to some of the most empowering anthems from female artists on our I Am Woman playlist.
"I thought about all these strong women in my family who had gotten through the Depression and world wars and drunken, abusive husbands," Reddy told Australia's Sunday Magazine in 2003. "But there was nothing in music that reflected that. The only songs were 'I Feel Pretty' or that dreadful song 'Born A Woman.' These are not exactly empowering lyrics. I certainly never thought of myself as a songwriter, but it came down to having to do it."
Helen Reddy - I Am Woman (Official Lyric Video)
What does female empowerment sound like?
As far as Reddy could tell, no one had quite answered that question yet in pop music. When Capitol Records asked her for a collection of songs to prepare an album, one of the ideas she sent was a tune written with Australian musician Ray Burton, who had performed in the Delltones and the Executives. Reddy needed an outlet to express her irritation at the way "women have always been objectified in showbiz," she later said, not to mention the difficulty in getting her career off the ground in the 1960s.
Legend has it that Reddy visualized the song's inspiring lyrics – "I am strong, I am invincible, I am woman" – while lying down in bed. "And I thought, well, this has to be a song," she told NPR in 2014. After setting it to music with Burton, Reddy faced another uphill battle getting her label to release it and radio stations to give it air time. Reddy's husband Jeff Wald summarized the response he heard from the label: "That women's lib crap is gonna kill her. Why are you letting your wife do this stuff?"
Woman, she roared
Wald, who was also a film producer and Reddy's manager, kept pushing for radio play, taking "I Am Woman" to a small station on the outskirts of Washington, D.C. Once they finally got it on the air, the station received tons of phone calls with listeners asking to hear it again. The next year, "I Am Woman" was selected to soundtrack the opening credits of the 1972 feminist comedy Stand Up and Be Counted, which starred Jacqueline Bisset as a reporter who returns to her hometown to write an article about the women's liberation movement. "The decision-makers at Capitol Records thought that, in case the film was a hit, they should release 'I Am Woman' as a single," Reddy would later write in her 2006 memoir.
Because the original song was short, under two minutes, the label asked Reddy to write another verse for "I Am Woman," which she did:
I am woman watch me grow
See me standing toe to toe
As I spread my lovin' arms across the land
But I'm still an embryo
With a long long way to go
Until I make my brother understand
By the end of 1972, "I Am Woman" had risen to number 1 on the Billboard charts (Capitol's first number one single since "Ode to Billie Joe" by Bobbie Gentry in 1967), and Reddy won a Grammy for Best Female Pop Vocal Performance. In her acceptance speech, Reddy famously thanked God, adding, "Because She makes everything possible."
The future is female
In the years following the enormous success of "I Am Woman," Reddy would continue to release top 40 hits, such as Alan O'Day's "Angie Baby" and Alex Harvey's "Delta Dawn," both of which hit number 1 upon release. Her first hit, though, has attained a legacy that stretches through decades of history and pop culture ("I Am Woman" was memorably referenced in a 1975 episode of The Carol Burnett Show where Jean Stapleton says, "I am woman!" to which Harvey Korman replies, "I know. I heard your roar"). And in 1973, National Organization for Women founder Betty Friedan wrote how a gala in Washington, D.C. closed with the playing of "I Am Woman." Friedan recalled: "Suddenly, women got out of their seats and started dancing around the hotel ballroom and joining hands in a circle that got larger and larger until maybe a thousand of us were dancing and singing, 'I am strong, I am invincible, I am woman.' It was a spontaneous, beautiful expression of the exhilaration we all felt in those years, women really moving as women."
Though it is synonymous with women's empowerment, Reddy always maintained that "I Am Woman" was not intended to just be about a feminist message. "It's not just for women," she said in 2003. "It's a general empowerment song about feeling good about yourself, believing in yourself. When my former brother-in-law, a doctor, was going to medical school he played it every morning just to get him going."
Listen to some of the most empowering anthems from female artists on our I Am Woman playlist.