'My People…Hold On': Eddie Kendricks' Spiritual Anthem
This song about the universality of love has become a powerful civil rights anthem.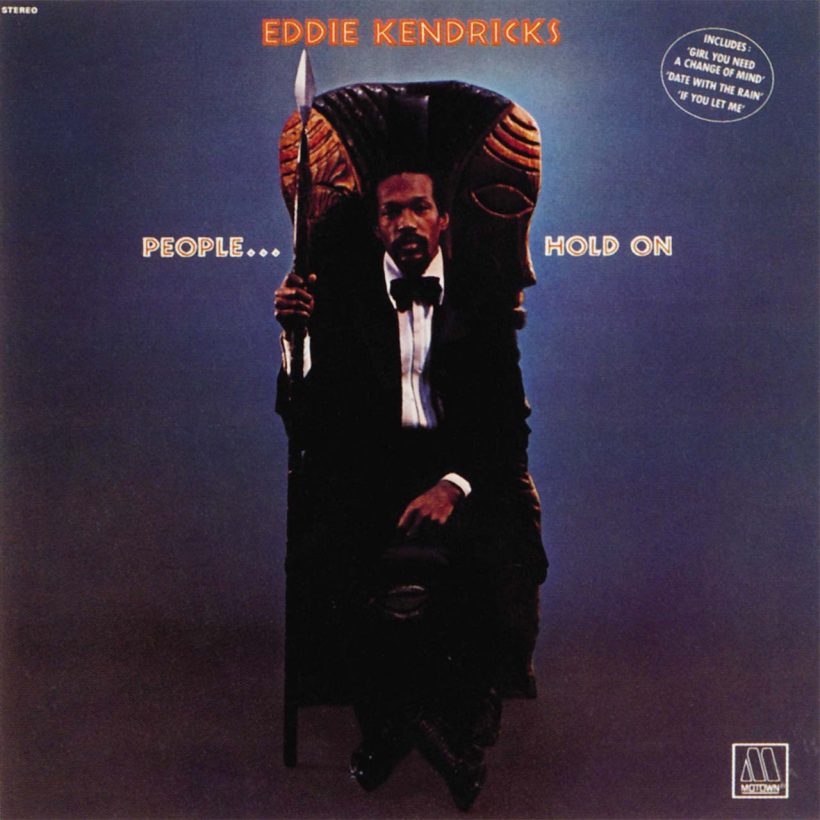 You don't always get to choose how a song will speak to its times. Once it hits the ears and hearts of the people, what you thought (or at least said) was a song about the universality of love becomes a powerful anthem for civil rights. That's the story for "My People…Hold On" from Eddie Kendricks' 1972 album People…Hold On.
Though never released as a single, the song found its way onto compilations steeped in Black pride, like 2004's Black Power: Music of a Revolution – alongside Stokely Carmichael speeches and the proto-rap of The Last Poets – and 1995's Movin' On Up Vol. 2, right before War's "The World Is a Ghetto."
Listen to Eddie Kendricks' "My People… Hold On" now.
Kendricks has an unmistakable sound. A clear and smooth falsetto, either floating over Melvin Franklin's rich bass, playing tag with David Ruffin's gritty lead or Paul Williams' confident baritone, blending harmonies with Otis Williams or taking the lead for himself. The Temptations were essential parts in an intricate machine. But machines break down. Those perfectly-matched parts wear thin, and grooves that once worked smoothly grind against themselves.
For Kendricks, the wear became too much.
He left The Temptations in 1971 after eleven years. Soon before leaving, Kendricks told Soul, "I sometimes feel that being with a group can really be a drag. […] Even when I'm singing I'd like to be a little freer than I am." As he released his second solo album, 1972's People…Hold On, Kendricks had a new backing band – The Young Senators from Washington, D.C. – providing hazy psych-soul. And long-time Motown producer, Frank Wison, who'd produced his debut was again on board along with a sharp team of songwriters, Leonard Caston and Anita Poree, the writers behind the album's (almost) title track.
If Eddie was looking for freedom, he found it in this album. Not just musically and vocally, but politically. Heroes had been murdered, cities were burning, but Black was still beautiful, and change was slowly but steadily coming.
"My People…Hold On" is a syncopated chant, a call to action. Kendricks alternates between his signature falsetto and a deeper, earthier register throughout the track. "People were pretty surprised by it," Kendricks told Disc in 1973. "I've always been able to sing like that, it's just that I've never had the opportunity." But Kendricks pushed back against the politics of the song, telling Disc, it's "a spiritual song; it says 'people hold on, hold on to love, that's the only lasting thing.' To me, that's singing the truth. But I'm not hung up on getting political messages across. I leave that to the politicians."
"I can see the struggle in your eyes," he sings, the drums beating against a wailing guitar. What Kendricks may have intended as a spiritual message, spoke to people's more earthly needs. Amiri Baraka explained it in a 1966 essay: "Black people's songs have carried the fire and struggle of their lives since they first opened their mouths in this part of the world." Maybe Kendricks didn't intend it, but he was carrying fire with every note.