The Temptations
The R&B vocal group from Detroit had great success recording on the Motown label and still perform to this day.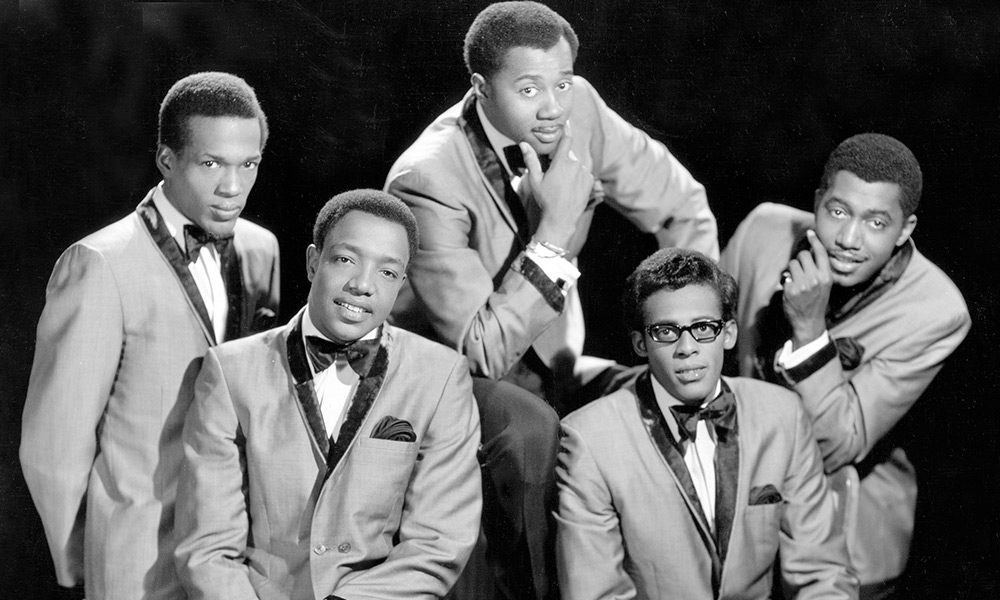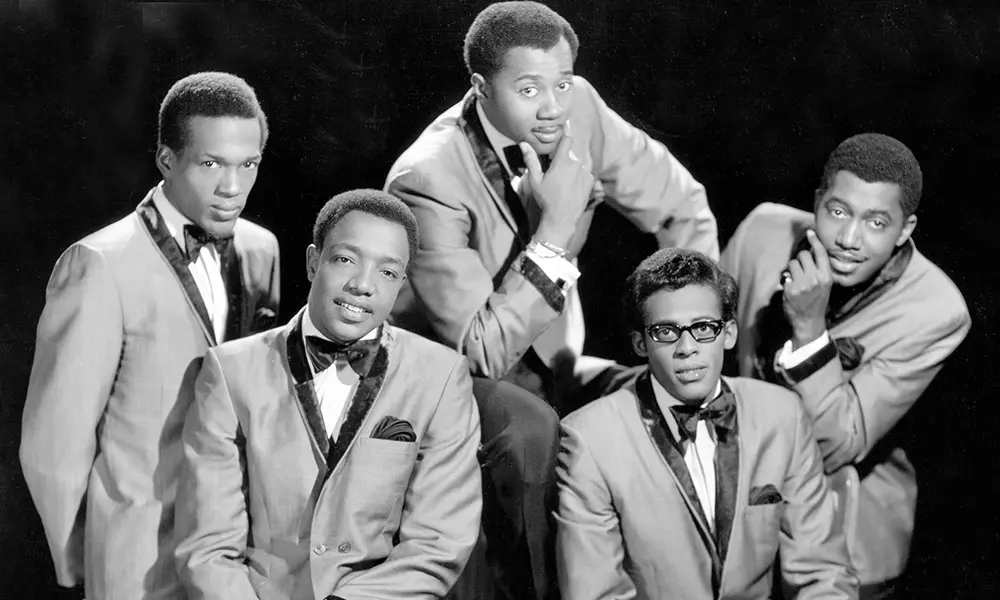 Their story is one of the most remarkable in popular music, and it continues to be written. Founder member (and second tenor) Otis Williams, now in his early seventies, seems determined to sustain the legend, still performing with a group of Temptations under his command. In the opening track of the 2004 album Legacy, he sings: Some of the faces change / But the name's the same / Still the Motor City runnin' through my veins.
"I wouldn't change anything. God put us here for a reason, and we're still here years later. The only thing I'm saddened by is that the four brothers who started this with me are no longer here." Otis Williams of the Temptations.
You can chart the extraordinary life and times of the Temptations through any number of dates from the past half-century.
Triumphs?
March 6, 1965: 'My Girl' is their first No. 1 on the Billboard Hot 100.
August 10, 1967: The group opens a two-week, sellout residency at the Copacabana.
March 3, 1973: 'Papa Was A Rollin' Stone' wins three Grammy awards.
November 1, 1998: The Temptations' story is broadcast as an NBC-TV miniseries.
Tragedies?
June 1968: In Cleveland, lead singer David Ruffin is fired from the group.
August 17, 1973: Founder member Paul Williams commits suicide in Detroit.
June 1, 1991: David Ruffin dies of a drug overdose in Philadelphia.
January 12, 1998: Otis Williams sues Dennis Edwards to stop him performing as the Temptations.
The bloodline belongs to the music, of course, and 'My Girl' is surely the heart. You can still hear it pumping around the world, on radio stations and digital streaming services, in movies and TV sitcoms, not to mention commercials. Hell, delegates to the Republican Party's 2012 national convention in Florida even sang it following a speech by the wife of presidential candidate Mitt Romney.
For the Temptations, 'My Girl' propelled them to the peak of the pop charts. For David Ruffin, it was his first lead on a single by the group. For Smokey Robinson, it wasn't his first production with them, but everything changed thereafter. "We had the Temptations on a package tour with [the Miracles]," he told Black Music magazine. "We were doing quite a lot of dates and 'My Girl' was written in New York at the Apollo Theatre. I was at the piano and Ronnie White came down and we kind of worked out the words and everything.
"I was going in different directions with the Temptations at that time because Paul Williams and Eddie Kendricks had been doing all the lead vocalising – and I knew David was a dynamic singer. We wanted to try some songs on David [as] lead and 'My Girl' was the very first one."
The group added vocal parts in the closing weeks of 1964. "Smokey is one of those people whose songs have a ring of truth to them," said the late Melvin Franklin, the bass foundation of the five men. "If you're singing that song – and you have the kind of voices like the Temptations – it's easy to believe it will make it."
At Motown Records, the five had been striving to make it since signing in 1961, when their name was changed from the Elgins. The company's then-A&R chief, William (Mickey) Stevenson, said, "They were our demo cutters, our background singers. Whatever I wanted to do with a song or whenever I had an idea, I'd call the Temps. Every time they touched something, it would have colour to it. They didn't care who the song was for. With that kind of spirit, they had to end up a winner."
And win they did. After 'My Girl' and the albums Meet The Temptations and The Temptations Sing Smokey, their career exploded in a flash of radio, television, concert and chart ubiquity. 'Get Ready,' 'Ain't Too Proud To Beg,' '(I Know) I'm Losing You,' 'I Wish It Would Rain' the hits came thick and fast, as did albums of depth and substance: Gettin' Ready, With A Lot O' Soul, Wish It Would Rain, In A Mellow Mood and Live!
'Ain't Too Proud To Beg' ratified Ruffin as the Temptations' defining voice, at least until he was fired in 1968. The late Norman Whitfield, who became the group's primary producer after Smokey, explained, "There are certain people who can deliver love songs better than [those with] the more raunchy-type voice. David could give you both." Unfortunately, Ruffin's ego got the better of him.
His successor, Dennis Edwards, proved to be the perfect vehicle for Whitfield's fresh outlook, influenced as it was by the rock 'n' R&B fusion of Sly & the Family Stone. Of Norman, Otis Williams wrote in his autobiography, "his choice of instrumentation was also radical for Motown: heavy electric guitars using effects like wah-wah pedals, different rhythms and background-vocal arrangements where each of us sang different lines and parts, rather than doing the monolithic 'aah' and 'doo' patterns."
'Cloud Nine' and 'Run Away Child, Running Wild' were the first fruits of Whitfield's imagination and Edwards' dynamic lead, which was also showcased in the albums Cloud Nine and Puzzle People (both 1969) and Psychedelic Shack (1970). 'Run Away Child' ran to 9:38 on the album, confirming that times were changing. "Plus, the Temptations were such creative people themselves," said Barrett Strong, Whitfield's writing partner. "They would say, 'Let's try this, let's try that.' They were great to work with."
'I Can't Get Next To You' and 'Ball Of Confusion' were further crossover hits, showcasing the lead skills of every Temptation. "Like I said," recalled Strong, "once we got caught up into the lead singers on these different songs, it became such a thing that we figured, why not continue it, you know?"
Strong would demo the songs, too. Melvin Franklin once noted, "You see, Barrett can sing – So when it came our time to sing it, hey, we're not going to let this guy show us up!"
Celebrated for their snappy "Temptation Walk" choreography, the group spun to a more traditional tempo via a duet album, Diana Ross & The Supremes Join The Temptations. A second set of duets followed: T.C.B. (Taking Care of Business), the soundtrack to Motown's first TV production, which aired in America at the end of '68 to strong ratings. Another pair of albums followed, Together and (also a TV special) On Broadway.
Baritone Paul Williams captivated the audience on the T.C.B. telecast with a version of 'For Once In My Life,' but this founder member of the Temptations was often adrift and alcohol-dependent. Richard Street, in a combo called the Distants in the late 1950s with Otis and Melvin, was recruited to sing Paul's parts from the wings. He eventually took his place on stage after 1971; Williams committed suicide in 1973.
Even as this tragedy unfolded, Eddie Kendricks, too, had leaving on his mind. "We didn't want to stop him and he didn't want to stay," declared Otis Williams, "so that was that." Before he went, Eddie made 'Just My Imagination (Running Away With Me)' into one of the Temptations' most successful sides, his feather-light lead and the group's Jacuzzi-warm harmonies melting together perfectly. Kendricks was officially gone (replaced by Ricky Owens, then Damon Harris) in March 1971, as 'Imagination' held sway at No. 1.
You can find what many regard as the Temptations' zenith from the vaults of 1972. 'Papa Was A Rollin' Stone' was a Grammy-winning, chart-dominating piece of cinematic soul which ran for almost 12 minutes on the LP, All Directions. "I wanted to try some songs that had the scope and feeling of a movie," producer Whitfield later said of his work.
Dennis Edwards, for one, hated the song's lyrics; his father – a preacher, not a rolling stone had died on a 3rd of September. "But their technique is so all-encompassing," Whitfield said of the group, "that once we had reached an understanding about what they were singing, the Temps were able to summon up the necessary extra energy the songs demanded."
The "necessary extra energy" isn't the most eloquent testimony, but it remains a key aspect of their convention-defying legacy. Temptations leave (David, Eddie, Paul, Dennis) or pass on (Melvin, Richard, Damon), but the group endures. For a moment, Kendricks and Ruffin reunited with them for a tour and a Motown album, Reunion, in 1982. Later, under the patronage of Daryl Hall & John Oates, the two played at Live Aid and recorded together.
An inspired Temptations vs. Four Tops contest during the 1983 TV special, Motown 25, led to the groups teaming up on the road for years afterwards. Demand for the Temptations was further met by a consistent flow of long-players, from gold-certified A Song For You (1975) and The Ultimate Collection (1998), to Wings Of Love and House Party (both 1975), Truly For You (1984), To Be Continued (1986), Milestone (1991), For Lovers Only (1995), Phoenix Rising (1998), Awesome (2001), Reflections (2006) and Back To Front (2007), among others. To this day, their total album count exceeds 50.
The Temptations even quit Motown near the end of the 1970s, but returned in 1980 to cut a song co-written for them by Berry Gordy, entitled 'Power.' Thirty years later – thirty! – a remix of their 'Power' was featured in a commercial for smartphone maker Blackberry. Decades pass, technology evolves – and the Temptations are still temptin'.
Format:
UK English