Joss Stone
Joss Stone is a Grammy-nominated British R&B singer-songwriter who became the youngest female British singer to top the UK Albums chart.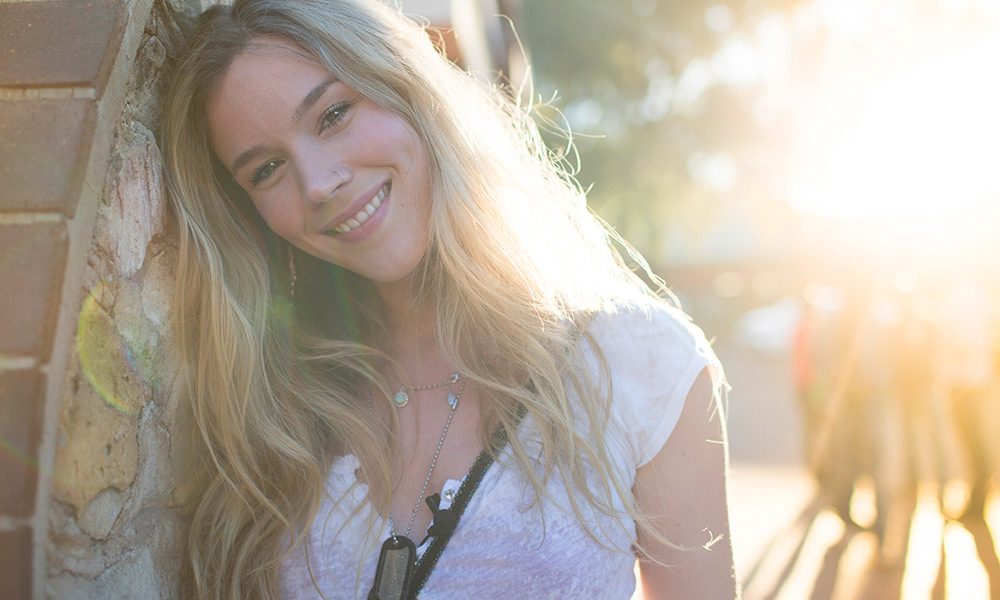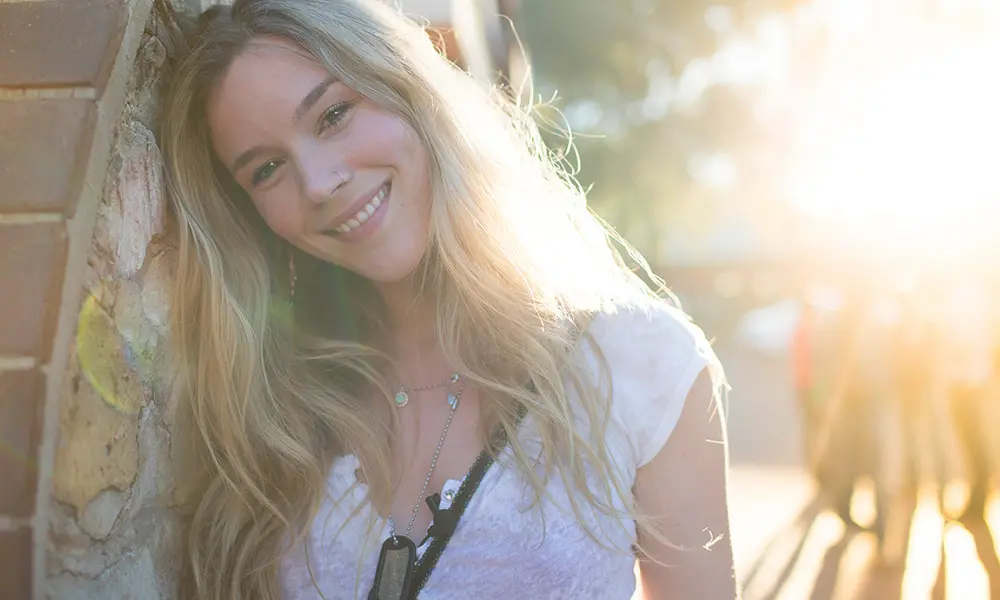 Jocelyn Eve Stoker, or Joss Stone as her fans know her, is one of those artists who seems to have been around for a lot longer than you'd imagine. In fact her debut album The Soul Sessions was released in 2003 when Joss was a mere 16 years old. The fact that she achieved multi-platinum status so immediately is astonishing. Her second album, Mind Body & Soul, was equally successful while Introducing Joss Stone did the honours for her in America. So it goes. Not only has she charted four discs in the Billboard Top 10, proving her powerful sound and image are no parochial affair, but she has also backed up her status as one of the best selling artists of her era with numerous prestigious awards, including two BRIT Awards and a Grammy.
A more than versatile entertainer, Joss has also appeared in the fantasy movie Eragon (2006) and played Ann of Cleves in The Tudors. Her standing is such that can boss a club date as easily as she can command an arena or a festival stage. In Europe, she is often found playing jazz venues while in the States she is acknowledged to be one of the finest white soul singers of her generation.
Born in Kent in April 1987 but raised largely in the Devon countryside, Joss Stone was a child prodigy who cut her teeth on talent shows singing R&B and soul standards by the likes of Aretha Franklin and Whitney Houston. The Boilerhouse Boys (Andy Dean and Ben Wolfe) discovered Stone at a charity show and instantly recognised an extraordinary talent, declaring she was the greatest voice they'd heard from this country. After signing to them Joss flew to America and impressed S-Curve Records when she floored the executives with startling versions of Otis Redding's '(Sittin' On) The Dock of the Bay' and Gladys Knight's 'Midnight Train to Georgia'. She was given the cachet of recording with American players in Miami and Philadelphia and found herself learning from such greats as Betty Wright, Benny Latimore and Little Beaver as well more contemporary acts Angie Stone and The Roots.
The resulting album, The Soul Sessions, was a sensation. As word spread back to Britain, abetted by key TV appearances, the disc flew into the UK Top 5, made a large dent in America and spawned the hit 'Fell In Love With A Boy' (a clever reworking of The White Stripes' 'Fell In Love With A Girl'), followed by the funky 'Super Duper Love (Are You Diggin' On Me)'. 18 months later the album went triple platinum in the UK and would go Gold in America. Not bad for a teenager raised in a sleepy village.
The maturity and depth of her voice enticed those who came within its orbit. She showed emotion but not flash, and combined pop and soul without straying into overblown diva territory. The debut was a broad affair too since it opened with a Harlan Howard song made famous by Waylon Jennings in 1967 – 'The Chokin' Kind' – and included covers of John Sebastian's 'I had A Dream' and The Isley Brothers R&B work out 'For The Love Of You, Pts 1 & 2'. That is eclecticism.
Joss was happier still with Mind Body & Soul since she insisted on sharing the writing and ensured the new tracks had a more hip-hop vibe. Recorded again in New York, New Jersey and the Hit Factory in Miami, this disc really made sense of Stone and enabled her to be viewed not just as a young phenomenon but also as a bona fide artist who wasn't a gimmick, a flash in the pan or the product of the music business. She was definitely her own woman. The triple-platinum accolades in the UK were now matched by Platinum in America and the album's sales indicated it was indeed the soundtrack to winter 2004.
It is available in original and Special editions with the latter including a cracking version of The Beach Boys' 'God Only Knows' and the Elton John duet, 'Calling It Christmas'. Proving she was more authentic than groomed, as certain detractors felt, Stone raises her game on this album. Highlights include showstoppers – 'Right to be Wrong', 'You Had Me' and 'Spoiled', all cuts that underpinned a remarkable live presence.
From here on Stone's work shows ever-increasing finesse. Her third disc, Introducing Joss Stone (2007) allowed her the time to stretch out and explore new worlds. Teaming her with producer Raphael Saadiq was a masterstroke since he encouraged collaborations with Common ('Tell Me What We're Gonna Do Now'), Lauryn Hill and Wyclef Jean ('Music') and the songwriting Midas, Diane Warren ('Bruised But Not Broken'). Not just covering the bases now from pop to slinky R&B but also winning a reputation as a major player Stone added mainland Europe to her fan base, embarked on back-to-back US tours and hit every urban market imaginable with stellar results.
Still only 22 and with the world at her feet, Joss took stock for her fourth album, Colour Me Free. Returning to Devon she recorded her demos at her mother's studio, Mama Stone's and opted for a slight return to the older school soul of her teenage years. The album remains a quiet triumph and includes the stand out anthems 'You Got The Love' and 'I Believe To My Soul' as well as a collaboration with Jeff Beck and Sheila E on 'Parallel Lines', which has an immaculate groove and a smart rock snap. Newly liberated perhaps, hence the title track vamp of 'Free Me', Joss emerges here as a sassy, soulful siren who can embrace technology whilst keeping an eye on the important heartbeat of the song.
The smoky-voiced chanteuse stepped sideways to record LP1 as an independent venture and our story resumes with the definitive The Best Of Joss Stone 2003-2009. A sublime package that hits on all the highlights as well as a few choice cuts that might have snuck under the radar like 'Super Duper Love' and 'Spoiled', this is more than a convenient package since it acts as the perfect introduction for newer listeners who know the name but missed out on that initial frenzy. As an example of technique married to soul delivery, it's a very fine thing indeed.
In the summer of 2011 Stone became a member of a musical project entitled SuperHeavy, which was formed by Mick Jagger, Dave Stewart from the Eurythmics, Damian Marley (the youngest son of Bob Marley) and the Indian musician and producer A.R. Rahman. The album – SuperHeavy – came out in September 2011 on A&M Records and featured the debut single, 'Miracle Worker'. In July 2012, The Soul Sessions Vol 2 saw Stone return to her original producer, Steve Greenberg (he worked on the original Soul Sessions). The album features some classic deep soul cuts including the Dells' 'The Love We Had – Stays on My Mind', Womack & Womack's 'Teardops' and The Broken Bells' 'The High Road' featuring Ernie Isley's soul-funk guitar.
The girl who grew up grooving to Dusty Springfield and Aretha Franklin has herself come of age. She is a major artist in her own right.
Words: Max Bell
Format:
UK English