Jimmy Ruffin
Jimmy Ruffin was a Motown soul singer with numerous hit singles including 'Hold On (to My Love)' and 'What Becomes of the Brokenhearted'.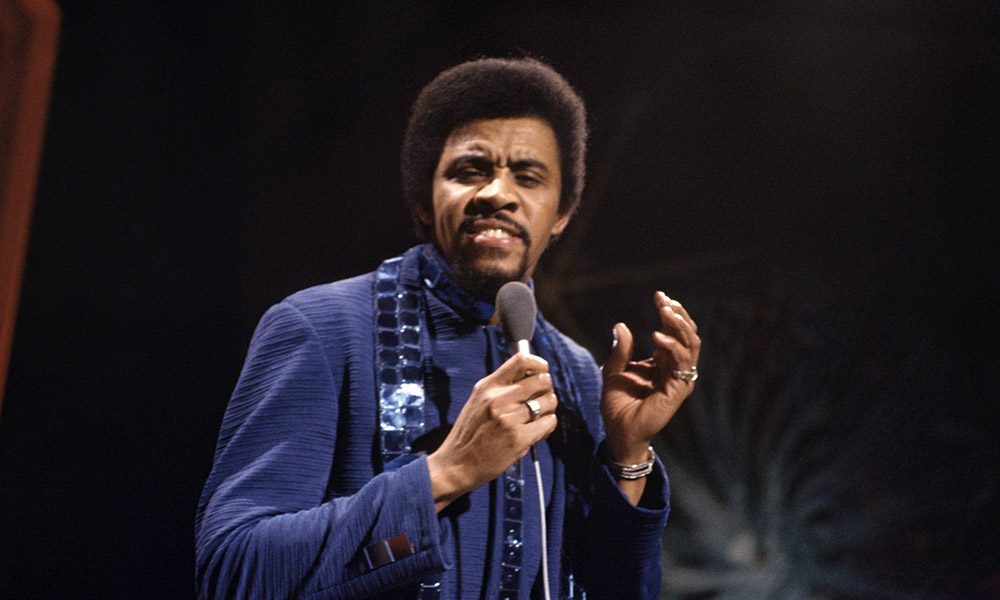 Some songs can outshine their singer, like a blessing that is also a curse. For Jimmy Ruffin, 'What Becomes Of The Brokenhearted' might just have been one of those. In Britain, the land where Ruffin long-lived, his signature hit dwelled in the Top Ten twice, eight years apart. And more than twenty years after that, the song returned to the UK chart summit in a new recording by TV heartthrobs Robson & Jerome. Fortunately, Mississippi-to-Motown transplant Jimmy Ruffin enjoyed a career which gives the lie to any one-hit-wonder tag. From 1966-74, he racked up a half-dozen huge sellers in Britain, and then in 1980, rode back to the Top Ten – on both sides of the Atlantic – in a vehicle customised for him by Robin Gibb of the Bee Gees: 'Hold On To My Love.' This was as glistening as any Thunderbird rolling off the production line in Detroit.
"If David had definitely turned down the offer [to join the Temptations], I might have reconsidered, but I've never regretted turning it down in the first place." – Jimmy Ruffin
Jimmy Ruffin knew about motor cars. "In 1962, my uncle got me a job at Ford Motors, and I stayed on the assembly line right up to 1965," he recalled years later. "Sometimes I had to take a leave of absence to play theatres like the Apollo in New York, and to do tours with the Motortown Revue with artists who at that time hadn't made it either."
There are two Ruffins forever associated with Motown, of course: Jimmy as the solo star and his younger brother David as the dynamic, honey-and-sandpaper voice of the Temptations. In Mark Ribowsky's Ain't Too Proud To Beg, an account of the group's life and times, Otis Williams remembers the elder sibling with ambitions to be in their line-up: "I had to let him down easy," said Otis, "I told him, 'Jimmy, love to have you, but you can't dance, you got flat fleet,' which was true. And he said, 'Yeah, Otis, you're right'."
Dancin' fool or not, Jimmy Ruffin waxed early for Motown, with 1961 single, 'Don't Feel Sorry For Me,' on the company's Miracle label. "Mary Wells suggested I go down to Motown and audition," he once recalled to journalist David Cole, "and I went down and first I sang for Ronnie White [of the Miracles]. He said, 'You're David's brother, aren't you?'  I said, 'Yes,' and he got Ray to listen to me and then she got Berry to listen to me. This all happened within about thirty minutes, and Berry said, 'Sign him up and record anything he writes'."
"Ray" was Gordy's second wife, Raynoma Liles, who produced Jimmy's Miracle single, which can today be found on The Complete Motown Singles Vol. 1: 1959-1961. Ruffin penned both sides of that debut, but 'What Becomes Of The Brokenhearted' was not only written by others but also intended for a different Motown act entirely. "I heard it being rehearsed," said Ruffin, "and said I wanted it." One of its writers, James Dean, claimed the tune was already earmarked for the Spinners. "I said, 'I can't think of nobody at this company that can do that song except myself.' This was brazen, [but] after the way I said it, he said, 'Let me hear you sing it'."
Written by Dean, William Weatherspoon and Paul Riser, and produced by Weatherspoon and Motown A&R chief William "Mickey" Stevenson, 'What Becomes Of The Brokenhearted' had a working title of 'Crying In The Night,' and a backing track recorded on August 3, 1965. Jimmy Ruffin's vocal was added three months later, and his heart-stopping take was released as a single in June 1966. What adds to its mystique is that the song originally featured a dramatic spoken introduction by Ruffin, edited out for the commercial release. The uncut version finally surfaced on Jimmy Ruffin: The Ultimate Motown Collection in 2003, together with Ruffin's rendering in Italian ('Se Decidi Cosi') intended to broaden the Motown sound's appeal on the European continent in the 1960s.
'What Becomes Of The Brokenhearted' was also recorded by The Isley Brothers with a completely different title ('Smile') and lyric, contained in Motown Sings Motown Treasures, a 2005 package of rare, alternate versions of classic Detroit hits. The same set offers an interpretation of the song by the Contours.
How Jimmy Ruffin sings 'Brokenhearted' is unimpeachable, and largely responsible for its longevity, but it's little wonder that ace arranger Paul Riser shared in the composing credit. This classically-trained musician was responsible for the widescreen melancholy which permeates many a great Motown recording, underpinned by the strings of the Detroit Symphony Orchestra. Riser was, simply, the company's secret weapon.
Little wonder, too, that Ruffin quit the Ford plant when 'Brokenhearted' took off.  This was his moment, sustained by a sequence of compelling, near-celestial follow-ups: 'I've Passed This Way Before,' 'I'll Say Forever My Love,' 'It's Wonderful (To Be Loved By You)' and 'Farewell Is A Lonely Sound.'
In 1970, the logic of a duet album with sibling David prevailed. Cut in Detroit and released by Motown that October, I Am My Brother's Keeper was a remarkable set, coupling original songs with covers of work by Ben E. King, the Delfonics and James Taylor. When it was reissued in 2010, Jimmy told liner notes writer Stu Hackel, "David and I would listen to this album and he'd say, 'Who was that?' It was hard to tell if it was him singing or I singing. Then he'd laugh and say, 'Oh, that's me, yeah'."
I Am My Brother's Keeper also featured the pair on 'He Ain't Heavy, He's My Brother,' originally a hit for the Hollies. Jimmy Ruffin had his own fraternal relationships in Britain, where fans helped him to enjoy a long, profitable career after he relocated to London in the 1970s. Polydor Records UK, for instance, returned Jimmy to the charts in '74 with 'Tell Me What You Want.' It was accompanied by an album, Love Is All We Need, which showcased seven of Ruffin's own compositions. And it was a chance meeting in a London hotel lobby which led to his friendship with Robin Gibb. The two collaborated on the hit, 'Hold On To My Love,' and an album, Sunrise; Robin and Barry Gibb sang background.
Even in the 1980s and '90s, Britain continued to play a central role in Jimmy's life. He recorded with Paul Weller's Council Collective and with Heaven 17, while son Ray Ruffin secured a deal with Universal Music UK. "I remember walking with him to the stage on that first night," recalled Ray about witnessing his father perform, "and I could see all these girls screaming for him – for my father! Suddenly, I'm screaming, too: 'Put me in the band!' "
When the Associated Press newswire reported Jimmy's arrest at Detroit's airport in 1984 on suspicion of carrying a loaded handgun, the singer was described as "a British pop music star." At other times, it seemed as if new interpretations of 'What Becomes Of The Brokenhearted' was mandatory for everyone in the music business, whether British or American, including:
Dave Stewart and Colin Blunstone in 1981, a UK Top Twenty success.
Boy George in 1988, and Ruby Turner the same year, with Ruffin as guest vocalist.
Paul Young in 1991, a Top Thirty hit in America and featured in the film Fried Green Tomatoes.
Robson & Jerome, a UK No. 1 in 1996.
Joe Cocker in 1998 and Vonda Sheppard the following year, she being the resident vocalist on the Ally McBeal TV series.
Joan Osborne in 2002, a showstopping performance from the movie Standing In The Shadows Of Motown.
Rod Stewart in 2009, Mitch Ryder in 2010.
Whether or not Jimmy Ruffin remained in the shadow of his most famous song – he passed away in 2014 – it certainly earned him a permanent place in the Motown legacy.
Format:
UK English