Teena Marie
The soul singer and songwriter was famous for her impressive soprano vocal range as well as her arranging talents.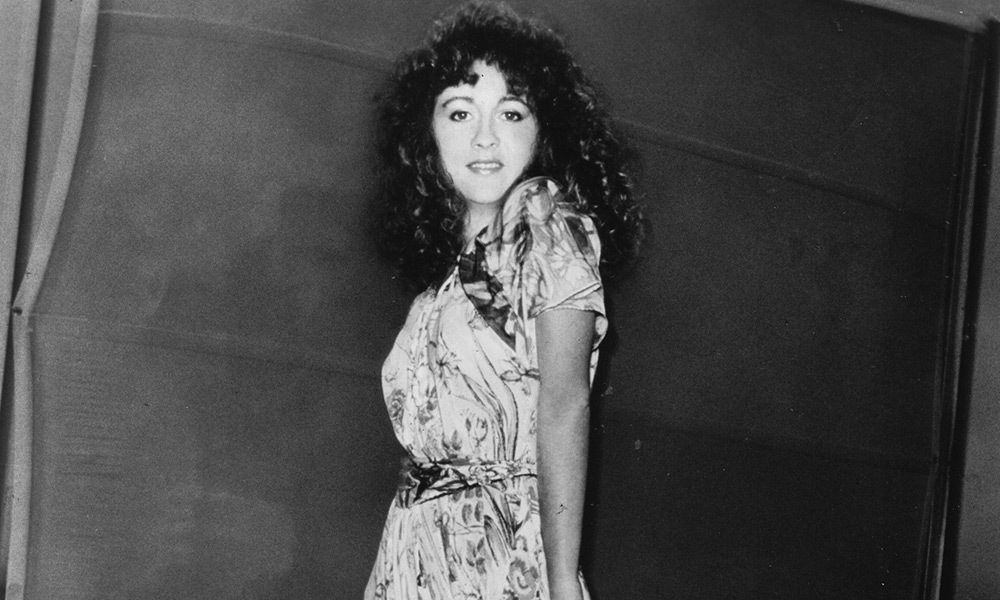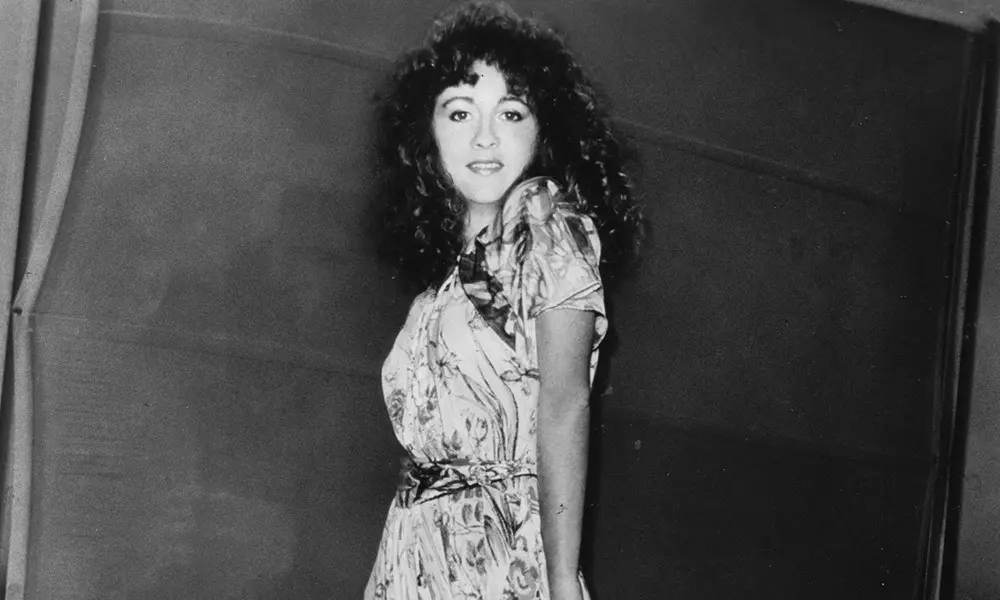 Good fortune and tragedy will always bind the names of Teena Marie and Rick James. She, the self-possessed Ivory Queen from oceanside Santa Monica, California; he, the streetwise maestro of punk-funk from resolutely inland Buffalo, New York.
The good fortune was the magic they made together at Motown Records in the late 1970s, as Rick's rapidly rising star brought focus and clarity to Lady T's emerging talent. Then, she proved herself capable of standing on her own two feet: writing, performing and producing a sequence of big-selling, accomplished albums, including Irons In The Fire (1980) and It Must Be Magic (1981).
"I had always wanted to be with Motown.  I used to listen to all the early Tamla things, like Stevie Wonder and Marvin Gaye."  Teena Marie.
On Teena's rich, story-packed 2004 release, La Dona the biggest hit of her four decades in the music business she and Rick were reunited on 'I Got You,' which they also wrote together. "There are no words to describe how much I love you," she declared to her mentor in the liner notes, "but I will say it sho' was fun being back in the studio with you.
The tragedy lies in the premature passing of both: Rick James on August 6, 2004, at age 56, and Teena Marie on December 26, 2010, at age 54.
None of this was preordained when she was born Mary Christine Brockert on March 5, 1956. Hers was a meandering path into music, by way of an extrovert personality, a tap-dancing cameo in an episode of hit American TV series, The Beverly Hillbillies, and a prospective part in a Motown Productions movie, The Innkeeper, when she was a teenager. That film never made it to the big screen, but Motown founder Berry Gordy Jr. thought enough of Teena to call her "a discovery of mine… a young, white, talented singer" in his autobiography, To Be Loved.
However that compliment came about, seasoned Motown producer Hal Davis appears to have been the first to glimpse diminutive Teena's talent. After a stint in a group called Entourage, she signed solo to the record company and was paired with Ronnie McNeir, an artist on Motown affiliate label, Prodigal. "God painted her black all up and down her throat," McNeir wrote in accompanying notes for 2011's First Class Love: Rare Tee, a revealing compilation of her earliest Motown sides.
Other producers – Winston Monseque, Kenny Kerner and Richie Wise –  also worked with Teena then, but nothing was released. "I left the company," recalled McNeir, "and two years later, Rick James came in and saw the same thing."  That is extraordinary pipes in a tiny frame. In his autobiography, Memoirs Of A Super Freak, Rick declared, "Never in my life had I heard such a range with so much passion in a white voice."
He also heard that she was running out of road, since more than $400,000 had been expended in studio time, with nothing considered fit enough for release. "I was amazed at how Motown could spend so much without getting at least one tune out of it," said Rick. "In any case, I finished a bunch of tunes for Teena." Rick thought writing for her was easy: "The songs just seemed to come."
They included 'Deja  Vu (I've Been Here Before),' a power-drama about reincarnation, and a jazzy flavoured number co-composed by Teena herself, called 'I'm Gonna Have My Cake (And Eat It Too).' Rick cut the latter with bandmate Oscar Alston on upright bass, and he "hired some old jazz cats for real jazz flavour and authenticity." Drummer Earl Palmer Sr., the Dean of New Orleans musicians, was among them.
Another highspot was 'I'm A Sucker For Your Love,' originally authored as a duet for Rick and Ross –  Diana, that is. James never got to make it with the Supreme Queen of Motown, but the tune was a perfect fit for Teena. Indeed, all his material, musical chops and boundless self-confidence proved ideal for the youngster, and the result was finally her debut album, issued in March 1979 on Motown's Gordy label.
Wild and Peaceful crackled and jolted with the funk: Rick's quartet of songs, plus Teena's 'Cake' and a savvy remake of 'Don't Look Back,' first cut by The Temptations. "When she sang, I had to punch her in and out in other words, when she sang, I had to stop and start the tape to get her to sing the song correctly." The reason, James said, "was to teach her how not to use all her vocal licks at the top of a song, and how to wait 'till she got into the tune before she used all her hip tricks."
When used, the hip tricks sure happened. As the album's first single, 'I'm A Sucker For Your Love' exploded into the Top Ten of Billboard's R&B charts, setting up Lady T for a bright future. "We deliberately didn't put her picture on the album cover," said James, "because we wanted to confuse people, and make them wonder whether Teena was black or white." The six-song spent six months on the charts.
Left in the can from those sessions was 'Every Little Bit Hurts,' a 1964 hit for an earlier West Coast singer at Motown, Brenda Holloway, who was also discovered by producer Hal Davis. Teena torched the sensuous ballad twice, once with Rick's guest vocals (a version heard on the 2005 expanded edition of Wild and Peaceful) and once without (on 1994's I Need Your Lovin': The Very Best of Teena Marie).
The sales of Wild and Peaceful encouraged Motown and Teena to tap producer Richard Rudolph for its follow-up, Lady T. He was the husband to another extraordinarily talented young singer, Minnie Riperton, who was seriously ill as he was making the album, and to whom he dedicated it after her death in 1979.
Teena's growth as an artist became evident: she co-produced Lady Tand wrote most of it, including 'Behind The Groove' with Rudolph, and another song with Jill Jones, later to become part of Prince's entourage. This was the offspring of Winnie Jones, partner of Fuller Gordy, brother of the Motown chairman. "Teena had been kicked out of her mother's house in Venice for hanging with black people," recalled Rick James, "and Winnie and Fuller took her in. She was like their daughter." The Gordy family connection had also allowed Teena to place her song 'Happiness' on the 1979 Motown album by Apollo, produced by Berry's second wife, Raynoma Singleton.
Lady T out-charted Teena's debut, allowing her the luxury of writing, recording and producing all of her third project, Irons In The Fire. As writer Brian Chin noted in the album's later reissue as an expanded edition, its locomotive lead track, 'I Need Your Lovin',' became an instant signature song for Teena – and also a highlight when she, Rick James and his Stone City Band triumphed together in concert at the Long Beach Arena in the summer of 1981. Four songs from that July 30-31 shindig can be found on the expanded version of Irons In The Fire, including a take on Donny Hathaway's 'Someday We'll All Be Free.'
Teena Marie's menagerie at Motown with Hal, Winnie, Jill and Rick among others – helped the girl make good, even though her time there ended in litigation and a switch to Epic Records. There, she essayed her first crossover pop smash, 'Lovergirl,' as well as another duet with Rick James, a tribute to one of her heroes ('My Dear Mr Gaye') and 'Ooo La La La,' a song famously sampled by the Fugees. Not to mention '14K' on the soundtrack of a Hollywood extravaganza, The Goonies, executive-produced by none other than Steven Spielberg. Lady T certainly had arrived.
Teena took time off during the 1990s, not least to give birth to daughter Alia Rose, but made a right-on return in the 21st century via Ca$h Money Classics, a subsidiary of New Orleans hip-hop entity Ca$h Money Records. This was La Dona, an R&B-cum-hip-hop petri dish with a raft of the singer's freshest riffs and raps, and quite a cast of characters, including Common, Gerald Levert, MC Lyte, Alia Rose and, of course, Rick James. "They call me La Dona, and I sing like a thunder," she declared, in case anyone was in doubt.
Teena's 2009 release, Congo Square, was equally guest-populated: Shirley Murdock, George Duke, Howard Hewett, Faith Evans and, again, Alia Rose (under her stage name, Rose Le Beau) and MC Lyte. Duke, Gerald Albright and Smokey Robinson materialised on her next album, Sapphire, which also saw Lady T working again with Allen McGrier, co-producer of 1988's 'Ooh La La La' and co-writer of 1981's hip-hop-suffused 'Square Biz.'
Two years before she died, as if philosophical about her fate, Teena Marie was gracious about the man whose record company discovered and launched her the Ivory Queen of Soul. "No one ever understood me quite the way Mr Gordy did," she said. "People are, 'Why aren't you bitter?' Bitter? I have a great life. Yeah, I lost a little money at first, but he has a lot of respect for me."
Given who "he" is, that's quite an epitaph.
"We deliberately didn't put her picture on the album cover, because we wanted to confuse people and make them wonder whether Teena was black or white." Rick James
Format:
UK English